Mar 26, 2021
On March 26, our Escape was loaded on a flatbed 18 wheeler in Chilliwack, British Columbia, for delivery the following week in Eugene.
Loading Photo Gallery
March 26th

Photos of our Escape loaded on the flatbed trailer, along with another Escape that was scheduled to be delivered in Corona, CA.
March 30th

Our Escape arrived at A+ Towing in Eugene. We were scheduled for a 4 pm pickup, but we received a text from the dispatcher in BC notifying us that the driver was ahead of schedule and he would be in Eugene between noon & 1 pm. This meant that we had to leave much earlier than planned for the 3-hour drive over the Cascades. We arrived just little past noon, and our Escape was waiting. But this early arrival turned out to be a "hurry up & wait" situation as the towing company didn't have a truck scheduled that early.
---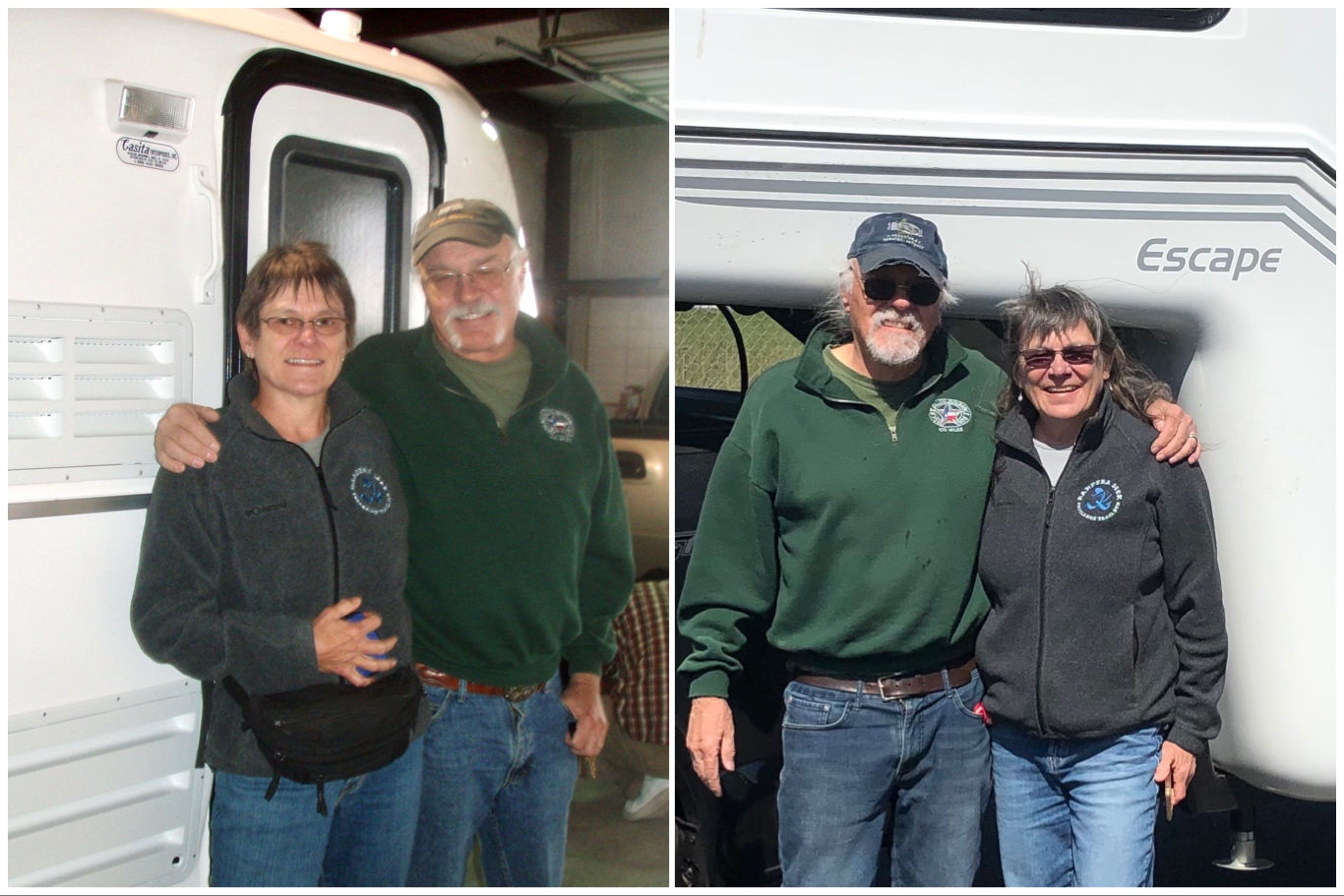 November 2009, we picked up our first RV — a 17 foot Casita Spirit Deluxe. Now 11 plus years later, we just picked up our Escape 5.0TA. Our fourth RV, same clothes. We have priorities.
---
All submitted comments are subject to approval. Comments date format is: day/month/year.
---