This was our first campsite in the new trailer. We drove a whomping 9.5 mile from the towing company where our trailer was off-loaded from an 18 wheel flatbed truck. We had a fun evening checking out everything in the trailer.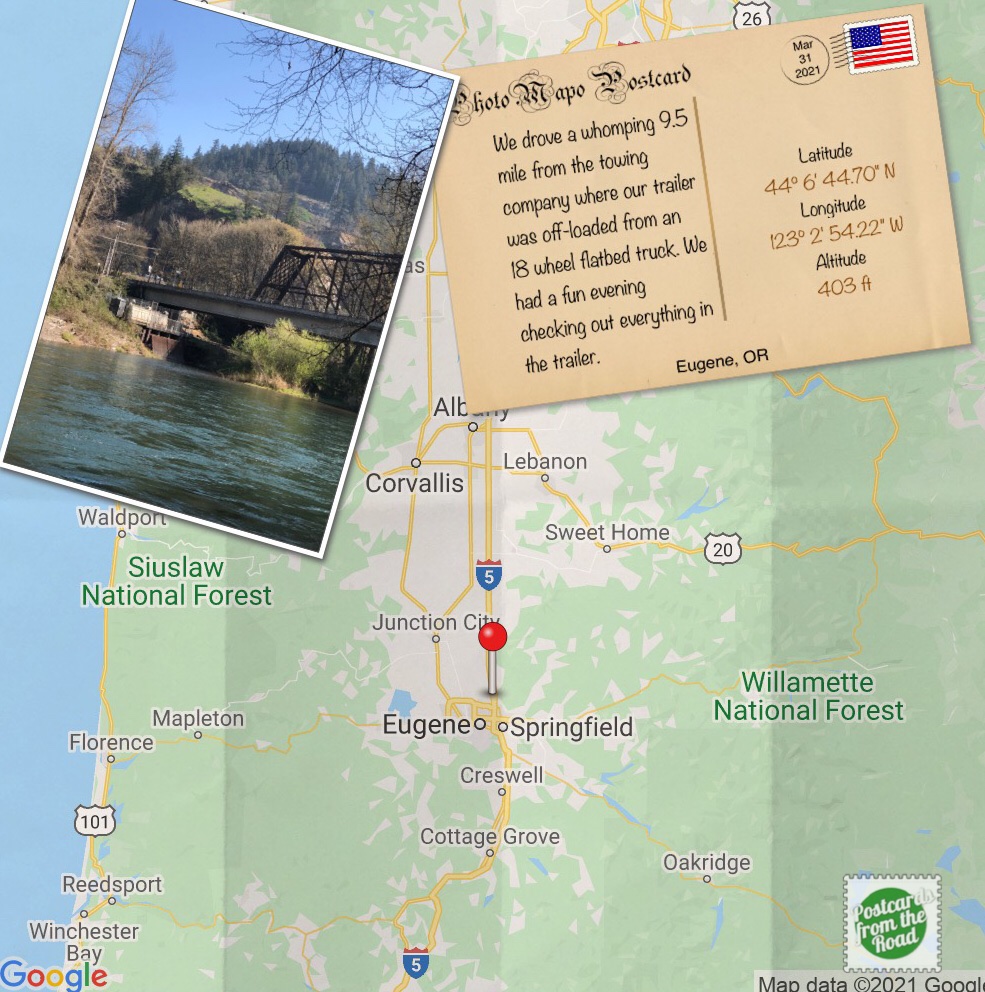 The following day we took a walk around the campground and the McKenize River before heading back over the Cascades to Bend.
Armitage County Park - County Campground, near Eugene, OR: Site #8 (37 RV sites total) - This site has: full hookups. Campground Notes: flush toilets • showers (closed because of COVID) • no dump station available • river access • trails from campground • 415' elevation. March 30th - 31st. Miles traveled: 9.5 miles.
Pros:
• Well maintained.
• Friendly host.
Cons:
• Hwy noise from I-5, particularly noticeable at night.


Overall Experience:

---
---
All submitted comments are subject to approval. Comments date format is: day/month/year.
---