We like to travel!
This site is an attempt to chronicle our travels using our unique "Postcard" style with snippets of info. The primary objective for us is to document the places we have visited so we can use it for future reference. We also hope that visitors to this website find info here that might be helpful. We wanted a site that could, if needed, be managed by either an iPhone or iPad in areas with minimal internet service. After examining and working with a number of CMS packages, we decided to use Grav for this site.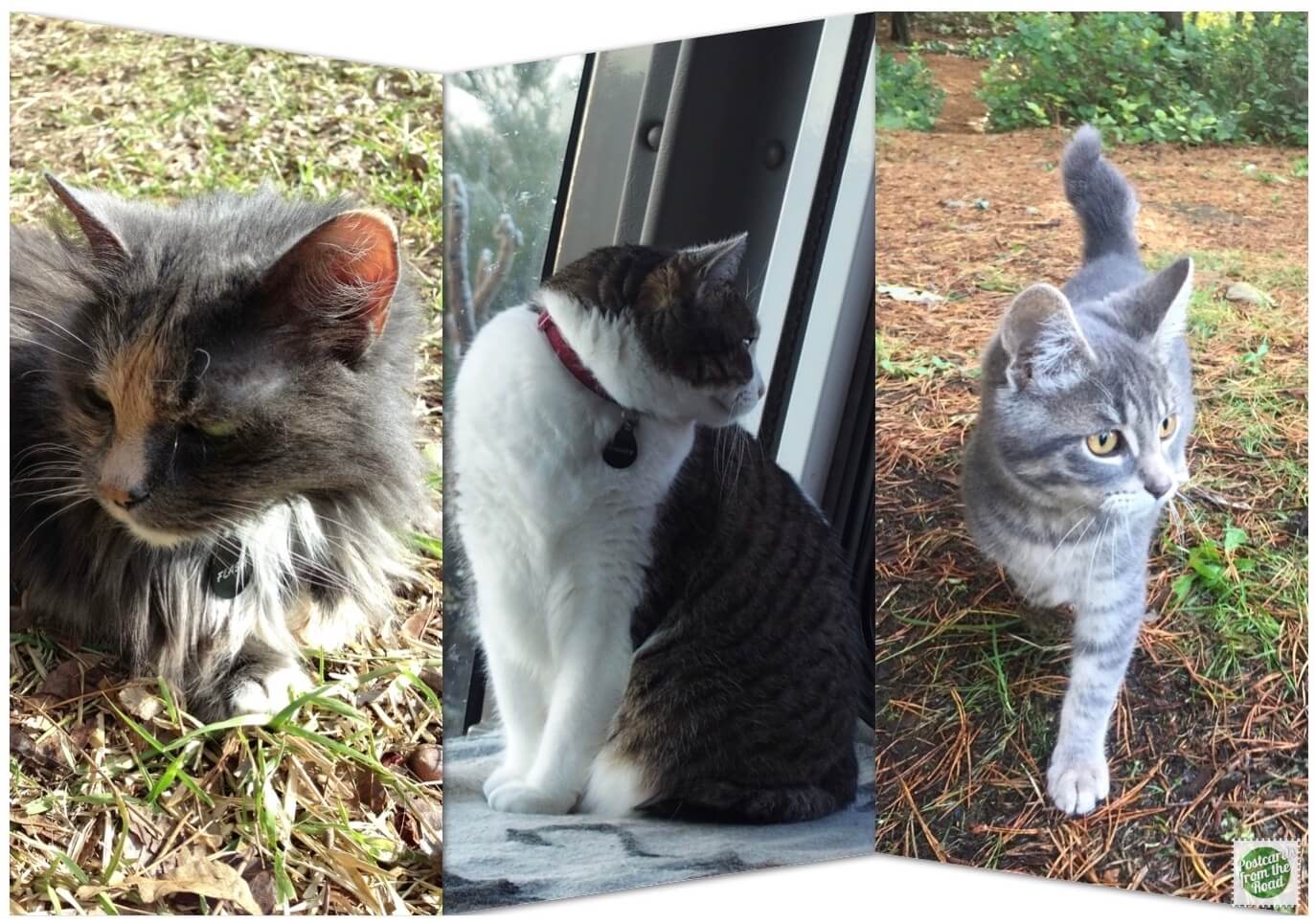 Left to right: Flash, Stalker, & Mooch.
From the beginning we took our two cats, Flash & Stalker, with us in our travel trailers. The cats had a sweet setup in the trailers with a cat door that went into one the trailer's storage spaces. From there, they had the option of going outdoors into their own "catio" (a modified large dog crate with cat perches). Flash has made her final trip: R.I.P. Flash – 1995-2014. The travel trailer was replaced by a new motorhome. Stalker thoroughly enjoyed the new coach and had a good life as a full timer kitty, but unfortunately it came to an end on July 27: R.I.P. Stalker – 2003-2015.
Mooch, a four-month old rescue kitten, moved into our lives while we were traveling on the Oregon coast in the fall of 2016. He has adapted to the life of a traveling kitty.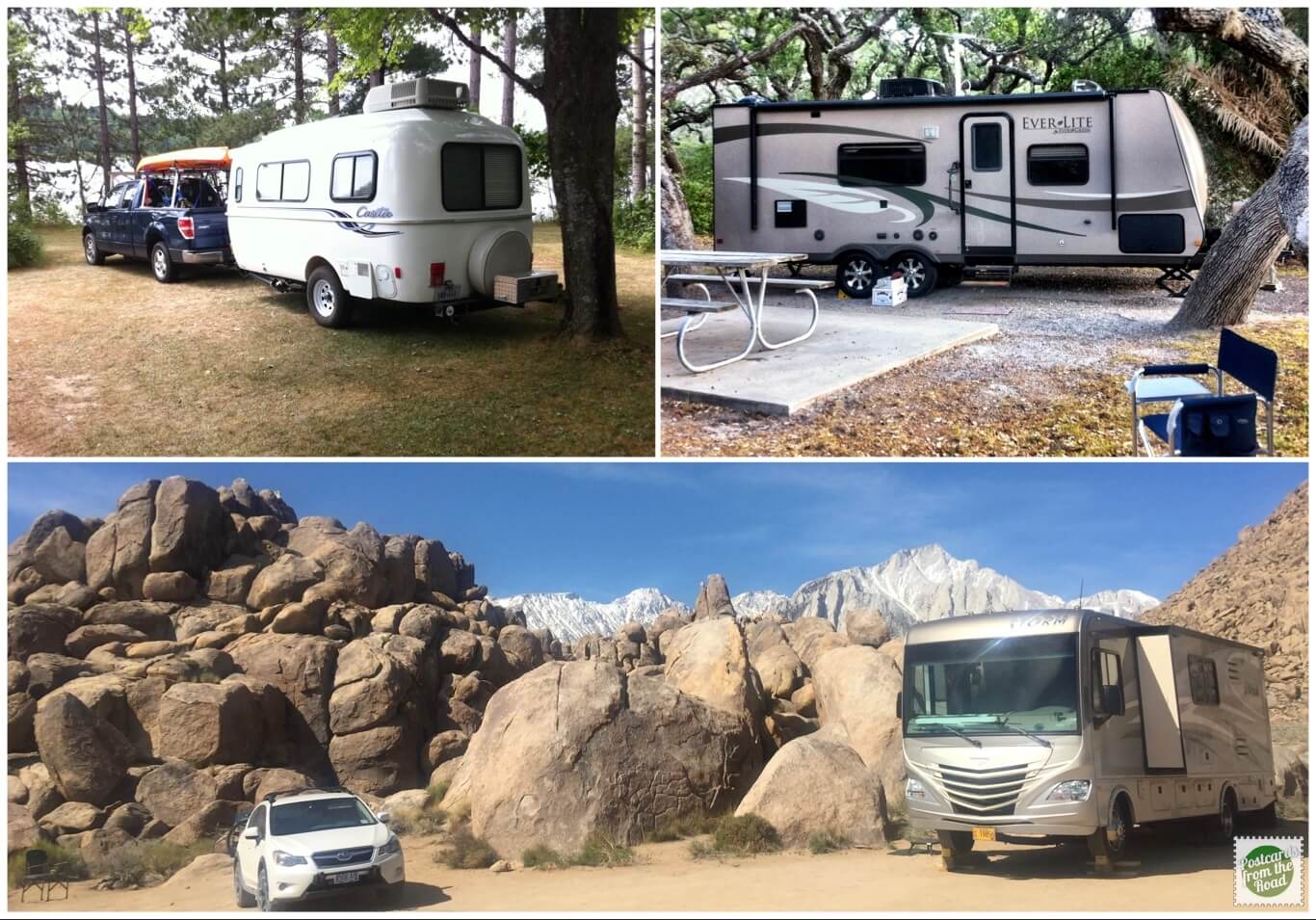 Clockwise: Casita, Ever-Lite, & Fleetwood Storm.
Our first experience in the RV world was with a Casita Travel Trailer. We had our Casita for several years and thoroughly enjoyed it, despite its small size. The Casita's are great trailers and have an extremely dedicated group of followers. However, the cats were not exactly happy with this trailer and sometime stayed home. We were happy campers in our Casita, but after we returned home from our east coast trip that extended all the way to Acadia National Park in summer of 2011 (5,000 miles or so), we decided it was time to upgrade.
After looking around, we decided on an Ever-Lite by Evergreen RV. We were attracted to this trailer because of the company's green manufacturing processes (not sure that's the case now) and the fact that the trailer we purchased was awarded the highest Certified Green Emerald Rating. The cats were clearly happier with the extra space, and so were we.
Because we decided to spend more time on the road, we purchased one of the shorter Fleetwood motorhomes in January 2014. With this coach, we can travel in comfort, and still be able squeeze into some of the smaller campsites and off the radar screen places that we like to visit!
March, 2021 is our new Escape 5.0 TA arrived. More about this trailer will follow.
Take a look around; we hope you like what you see. We look forward to your comments.
~ Rob't & Diana
---