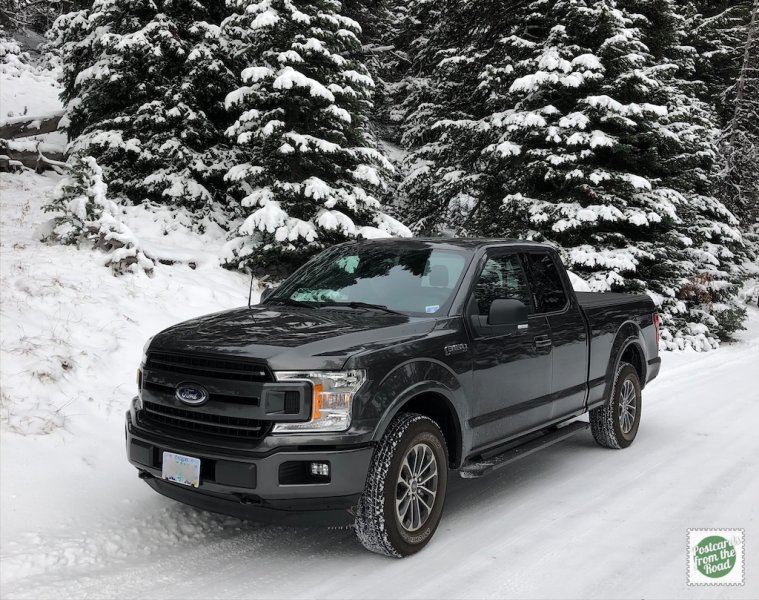 Feb 25, 2021
The above photo was shot near Todd Lake on a day outing just before Cascade Lake Highway's closing for the winter.
This fall, we purchased a new 2020 Ford F-150 that we plan to use as a tow vehicle for our new Escape 5.0, scheduled for a mid-March completion. We added a BAK Revolver Tonneau Cover. The cover is rolled up aluminum and a vinyl cover, which should be quite secure. Also, a seven-pole connector has been added to the truck bed (see below). Still pending is the installation of the B&M Bed Rails & our Anderson Hitch. We'll update this page with descriptions and photos of the install process.
February 25 Update
As our trailer's completion date nears, we decided it was time to install the bed rails. Rob't intended to install them himself. Heck, how hard could that be? After reading several personal installation experiences of users on forums and watching install videos on YouTube, particularly the one with the larger 36 gallon gas tank on his F-150 (we also have the larger tank), Rob't decided to get the rails professionally installed. After he studied local options, we chose to use Trailers Unlimited, also known as Bend Trailers. One of the deciding factors for this decision was that they carried both B&W and Anderson products — our rails and hitch came from these companies. The installation took a little over three hours (at $110 an hour), and it appears that they did an excellent job. Looking back, Rob't feels that perhaps this was the smartest $350 he has ever spent.
Tap on thumbnail photos for a larger views & captions.
December 30 Update
Since the hitch is a gooseneck ball style, safety chains are required in some states. We ordered a set of Anderson chains designed for their hitch mid-November from an Amazon Marketplace vendor. Once we received our order, we realized that essential parts were missing. After contacting Amazon & the vendor many times and getting reassuring that the missing parts would be shipped, the issue is still unresolved. Beware of doing business with Amazon Marketplace vendor Cardinal Motorsport!
UPDATE After an extended delay, we finally got our refund from Amazon and immediately ordered the safety chains/clips from etrailer.com. They arrived three days later - Janurary 21st. Nice to do businees with a company that actually does things in a timely fashion.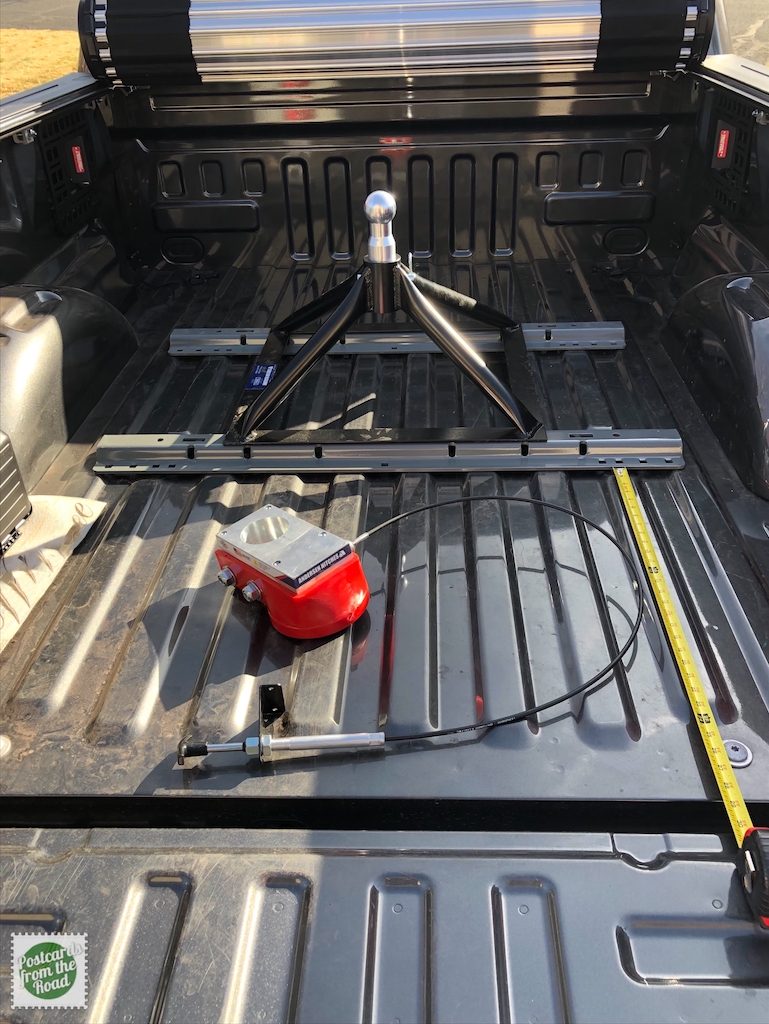 Rob't placed the hitch and rails in the truck bed at the correct distance from the rear to visualize how they will fit and see what room wil be available for other stuff. The red object laying in the bed is the Kingpin Coupler Block which mounts on the trailer's pin box. The rolled up Tonneau cover can be seen in the photo.
December 2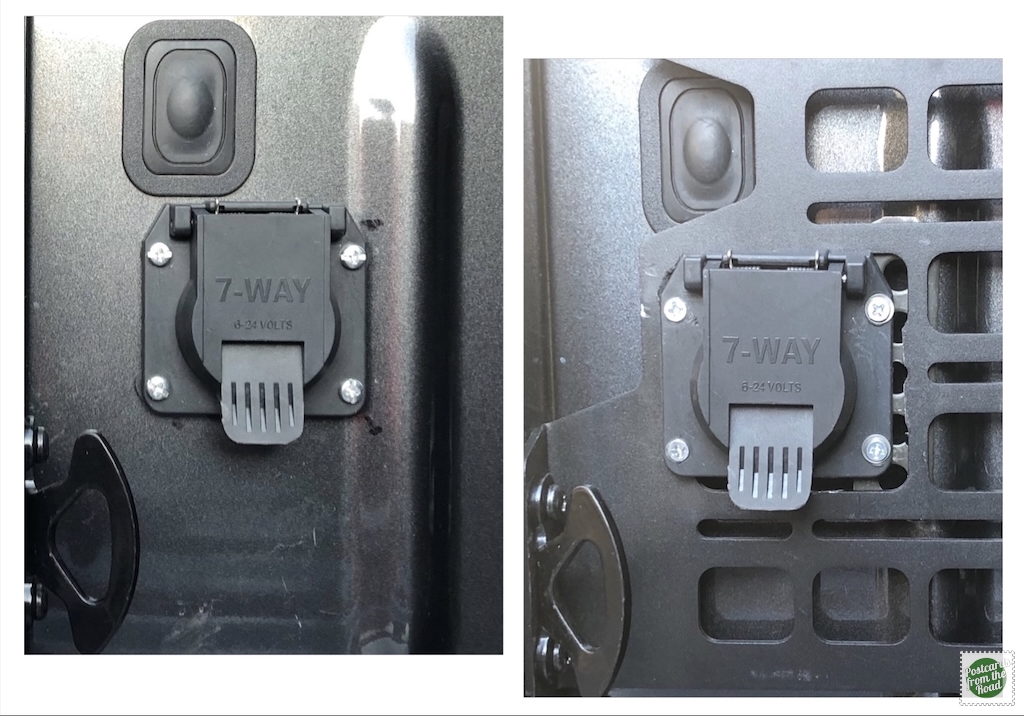 Our truck has a 7-pole connector on the bumper, but for our new 5th wheel, we also wanted to have a connector in the truck's bed. Luckily this isn't too difficult, thanks to the Curt 5th Wheel/Gooseneck Custom Wiring Harness. A 2 1/8 inch hole is cut in the side of the bed, and then a harness is fed through the hole, which then hooks with the existing 7-pole connector. But there was one obstacle. Previously, Rob't installed BuiltRight's Bedside Rack System. So initially, he removed the back section of the rack and installed the 7-pole connector. Then Rob't lined up the BuiltRight rack with the 7-pole, deciding which area need to be cut out with a Dremel so he could attach the connector. This part of the process involved a little jury-rigging, but we were pleased with the results.
---
All submitted comments are subject to approval. Comments date format is: day/month/year.
---