We love maps!
On this page are our location maps. The top map shows the campgrounds, RV Parks, and other miscellaneous stops that we have visited. The middle map highlights states we RVed in overnight. And at the bottom, when unlocked, is a map that features live tracking when we are on the road.
What happened to the full-timer clock? Not working? Well, we turned it off once we moved out of the coach as full-timers. Here is the final reading:


Campsite Map
Featured below (as of 10/2021) is our new travel map. Instead of updating the map sites by years, we decided to show only the previous twelve months (or so) on a rotating basis. There is a link to our old achieved Google Map, which we used from 2010 to the present, at the bottom of this page.
Red marker indicates our current location: Bend, OR. When we are on the road, locations are updated when internet is available. Scroll map in to see overlapping waypoints.
---
Photo Map
Although we have visited all of the lower 48 states, we camped in only 34 of them. This photo map highlights those states.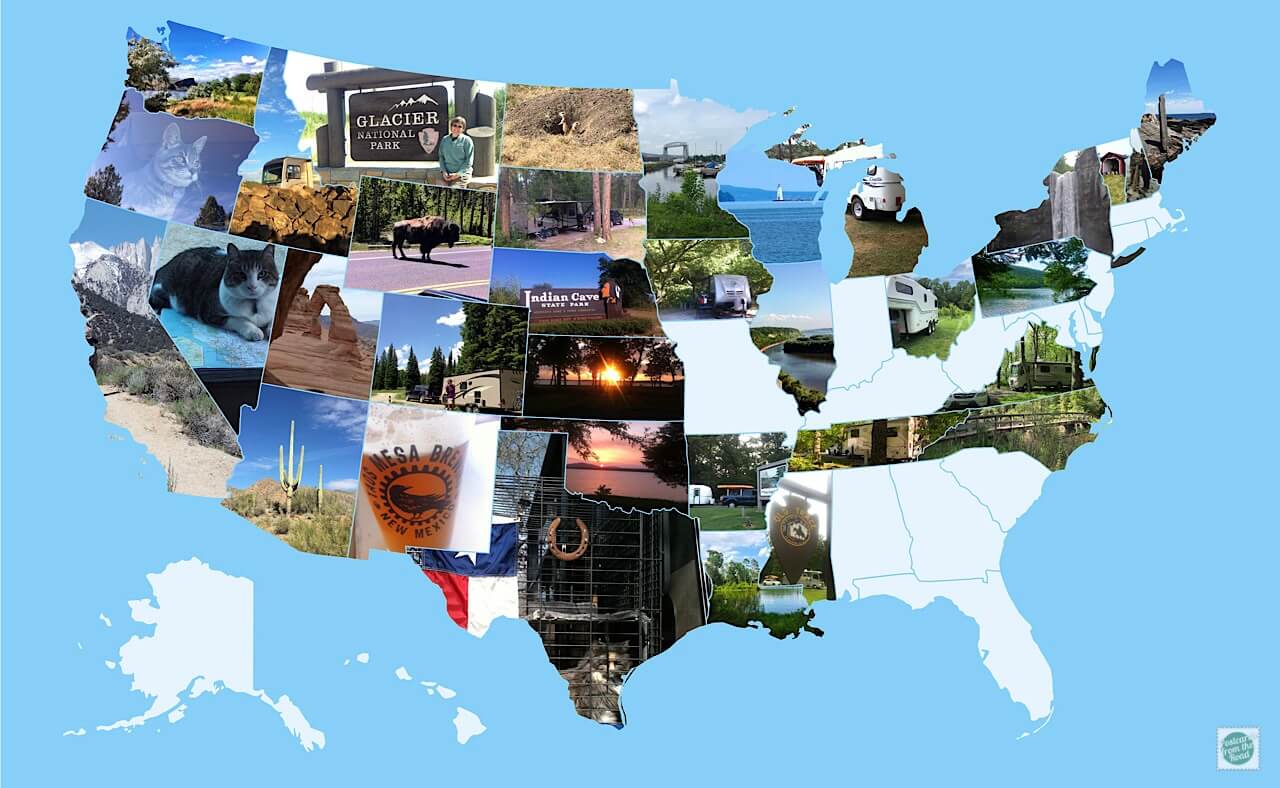 ---
InReach Mini MapShare
We originally got a Spot Gen3 to use as a safety device as we wander. Sometimes we get off the beaten path, and no one would have a clue as to where we may be exploring. So for us it's a safety net of sorts.
We now have a Garmin InReach Mini (satellite communicator with two-way messaging) which replaced our Spot Gen3. When traveling, this map may display live tracking, at other times it will be password protected and not visible.


InReach Mini MapShare Login
---
Achieved Maps
---