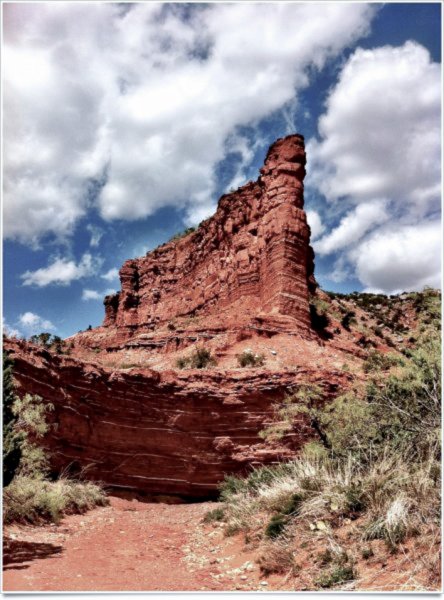 Apr 09, 2012
Caprock Canyon State Park, TX (above pic)
March 26th - April 8th, 2012
This was the inaugural voyage for our newly constructed Little Free Library (link updated 4/11/2017). Stops on this trip included the following parks: Lake Mineral Wells State Park, Copper Breaks State Park, Caprock Canyon State Park & San Angelo State Park. Here are some pics from the trip.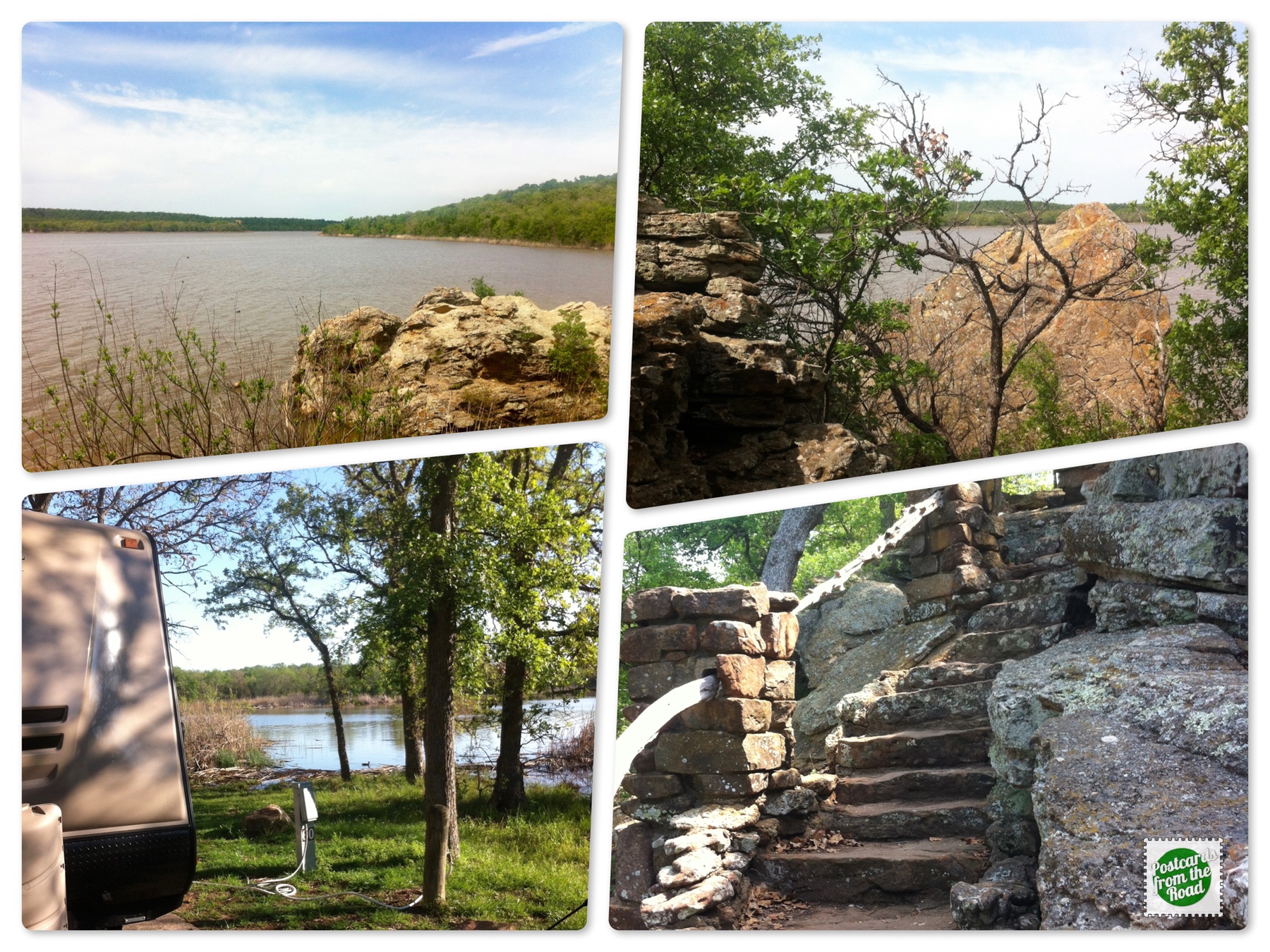 Lake Mineral Wells State Park, Mineral Wells, TX
Our first stop on this mini-road was Lake Mineral Wells State Park. This park had a unique approach to the campground. You had to drive over the lake's spillway with the water flowing. Quite creepy! Nice campground with nice sites - we scored one that backed up to the lake._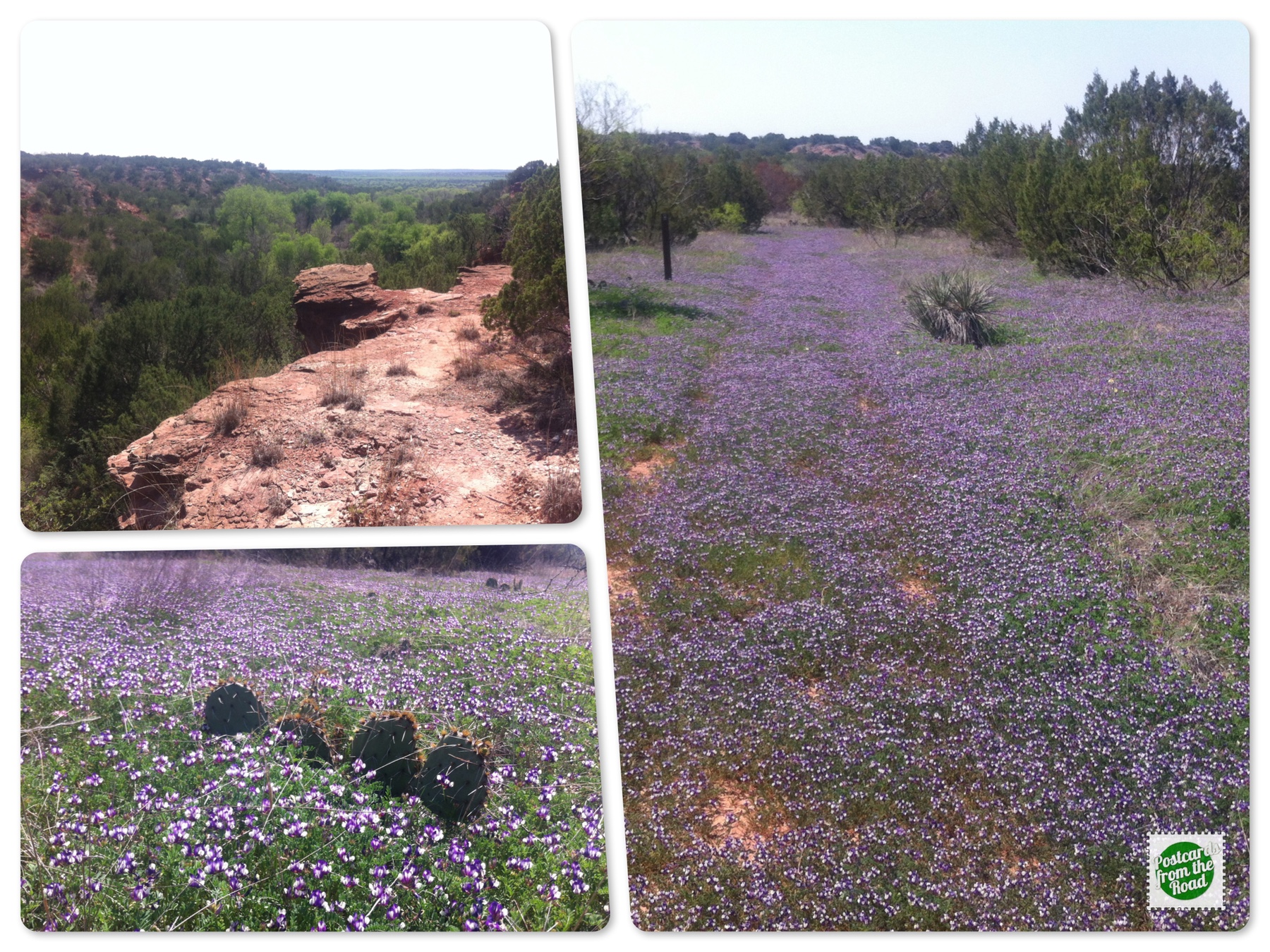 Copper Breaks State Park, near Quanah, TX
Copper Breaks apparently is an underused state park in far North Texas and not easily accessible without some driving. The campground is exposed in a large field, and the sites are fairly close together, which doesn't make sense with all the available space. We enjoyed riding the trails on our bikes but had to dismount & carry them in a few sections. What stood out most during our visit was the purple flowers everywhere. It was quite scenic. They were very fragrant & to us, they smelled like lemonade._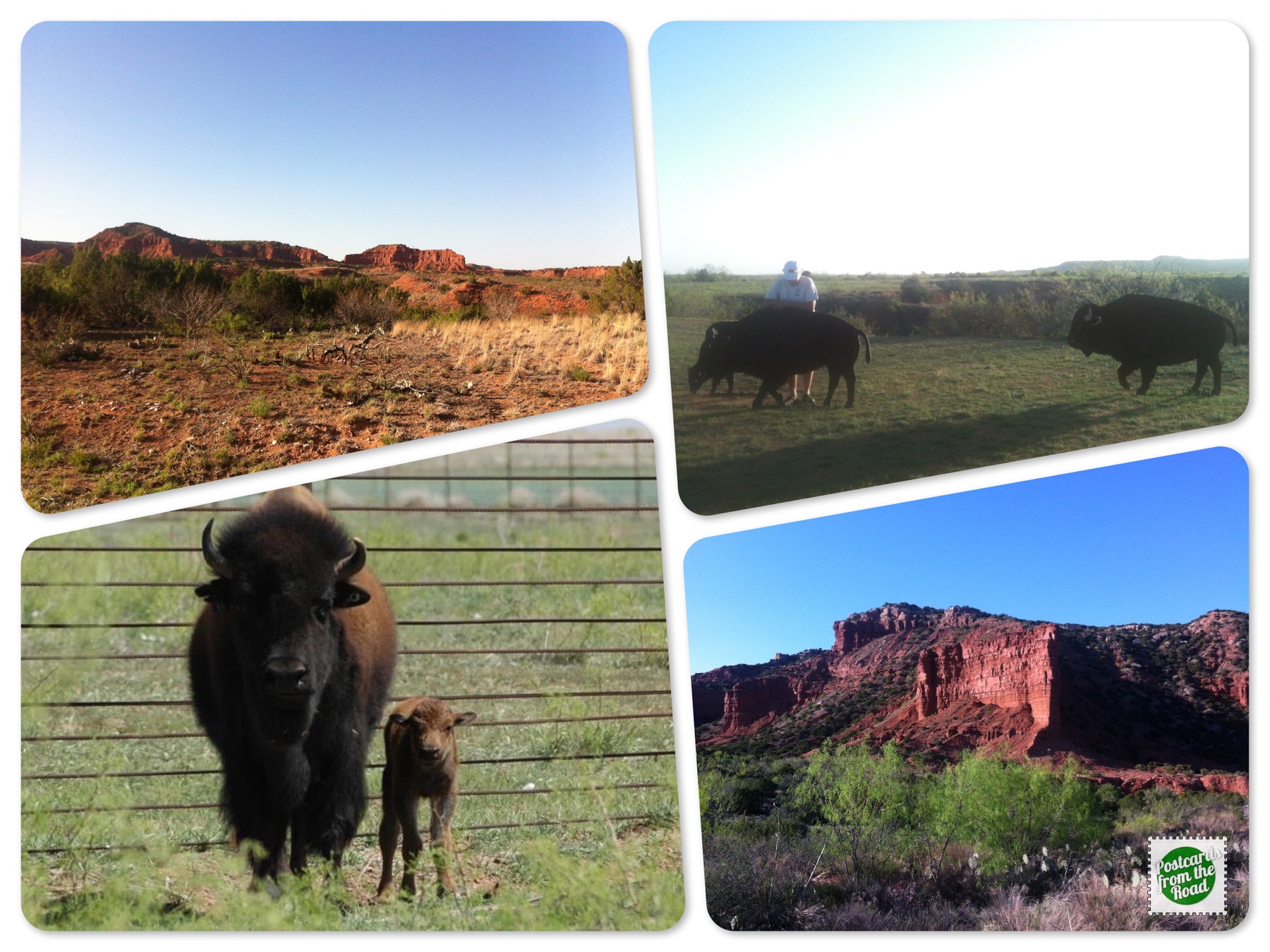 Caprock Canyons State Park, near Quitaque, TX
Caprock Canyon is near & similar to the very popular Palo Duro Canyon State Park. This park has the same look & feel but on a smaller scale. The state bison herd is managed at this park & during our visit, we got to see momma & her new calf. The campground is nicely situated above the canyon. Throughout the park is an interconnecting trail system that's suitable for both hiking & mounting biking.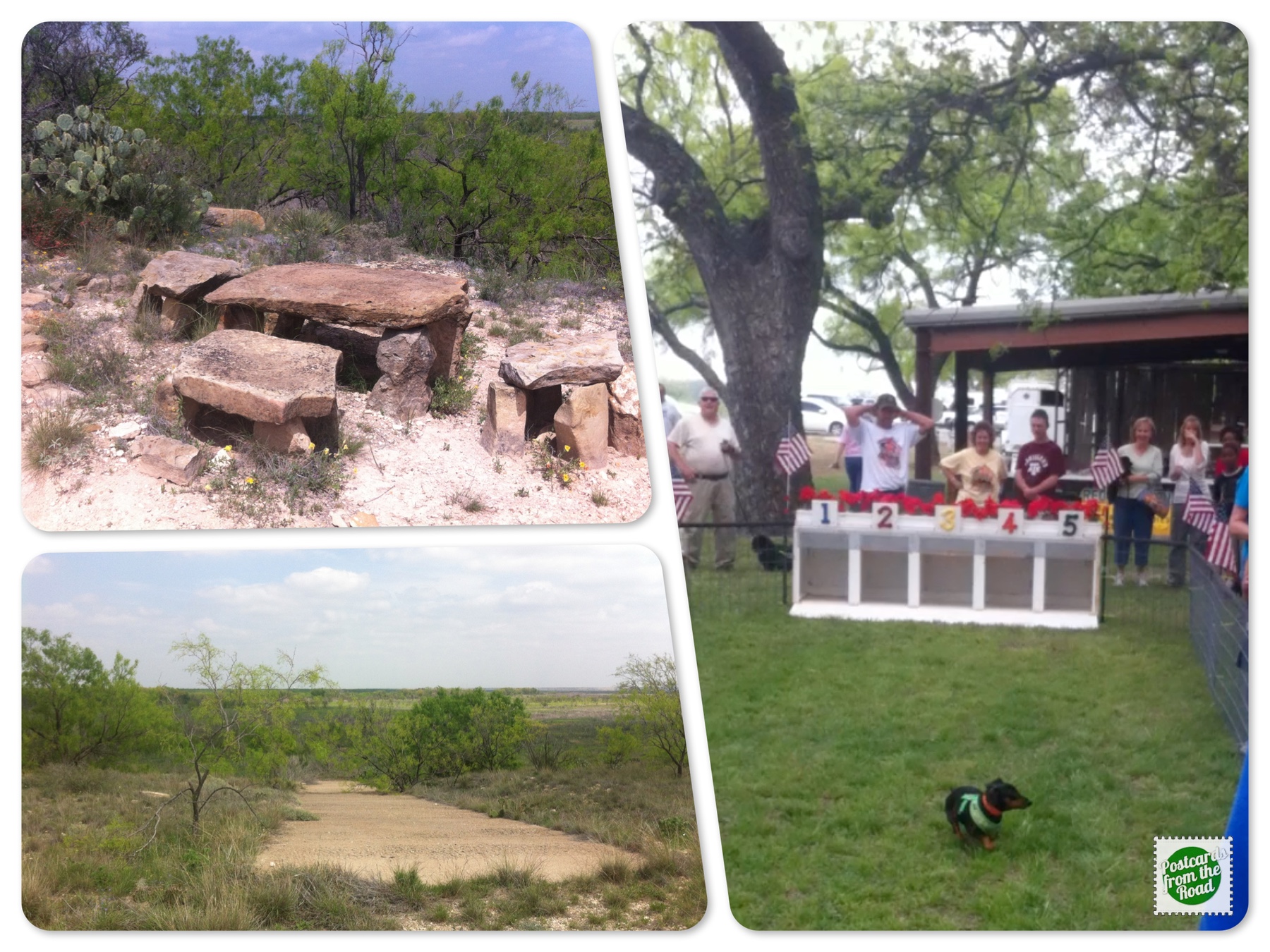 San Angelo State Park – North Concho, San Angelo, TX. (clockwise starting upper left) Abandoned primitive site along the trail; Winnie dog races. This poor guy finished dead last; A boat ramp that no longer reaches a section of the lake is also no longer there.
On this trip, we chose to camp in San Angelo State Park's north campground. This unit gave the impression that it had seen its better days. The campsites were not clearly marked or maintained. This may be because the lake was experiencing record lows because of the drought and no longer extended all the way to this campground. There is a well-developed trail system for hiking, mountain biking & equestrian use on the plus side. In some sections, all three share the trail, and others each have their own dedicated trail. During our visit, we got to see a Winnie dog race. It was an interesting experience.
---
All submitted comments are subject to approval. Comments date format is: day/month/year.
---