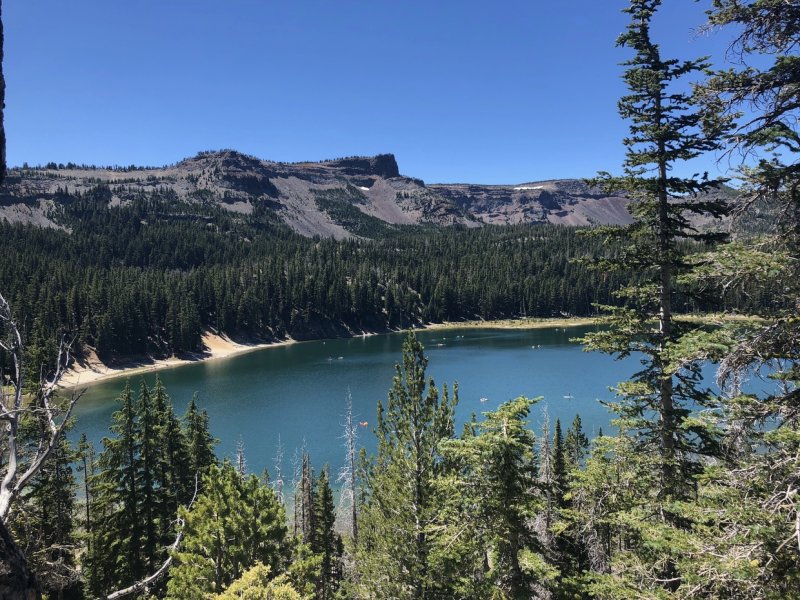 Jul 27, 2018
We took a drive up to Three Creeks Lake, Just north of Sisters, to check out the campgrounds today. We happened upon the Tam McArthur Rim trail and decided to take a hike. It was a great trail with lots of eye candy.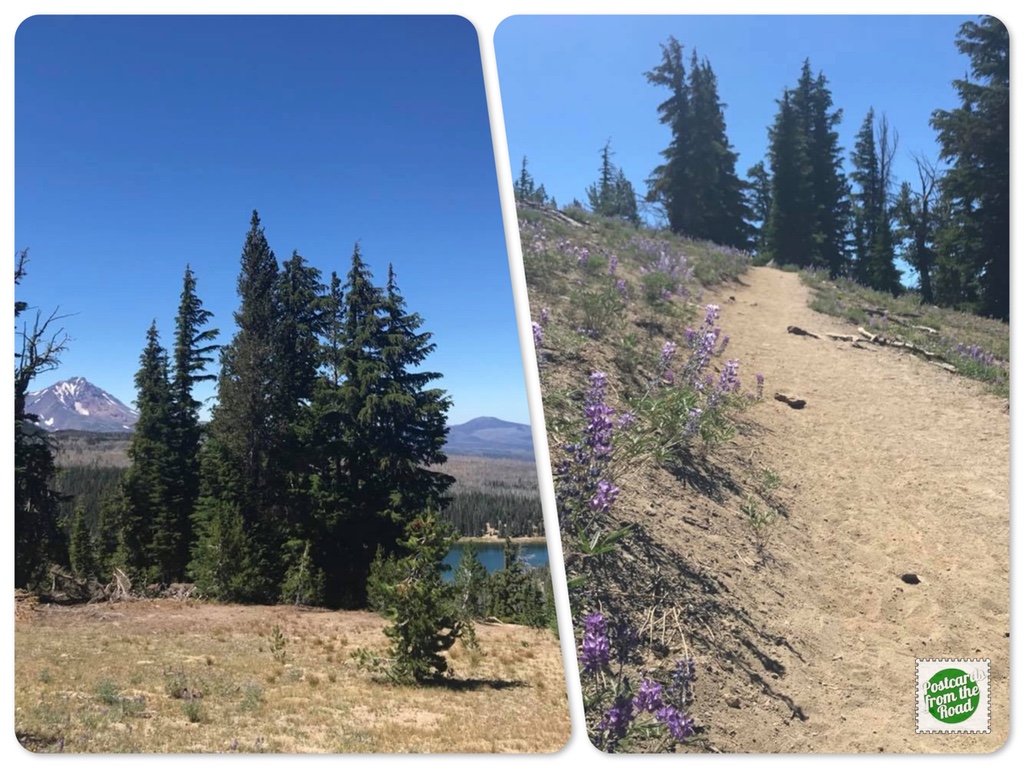 Heading up the trail.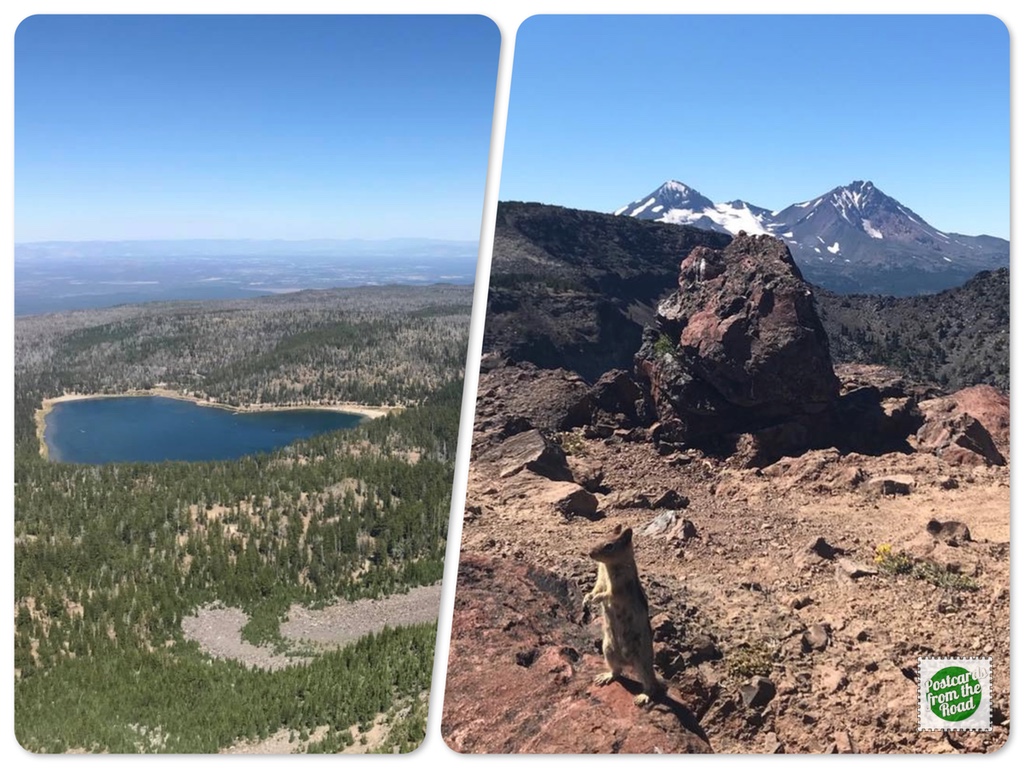 Three Creeks Lake & a friendly chipper.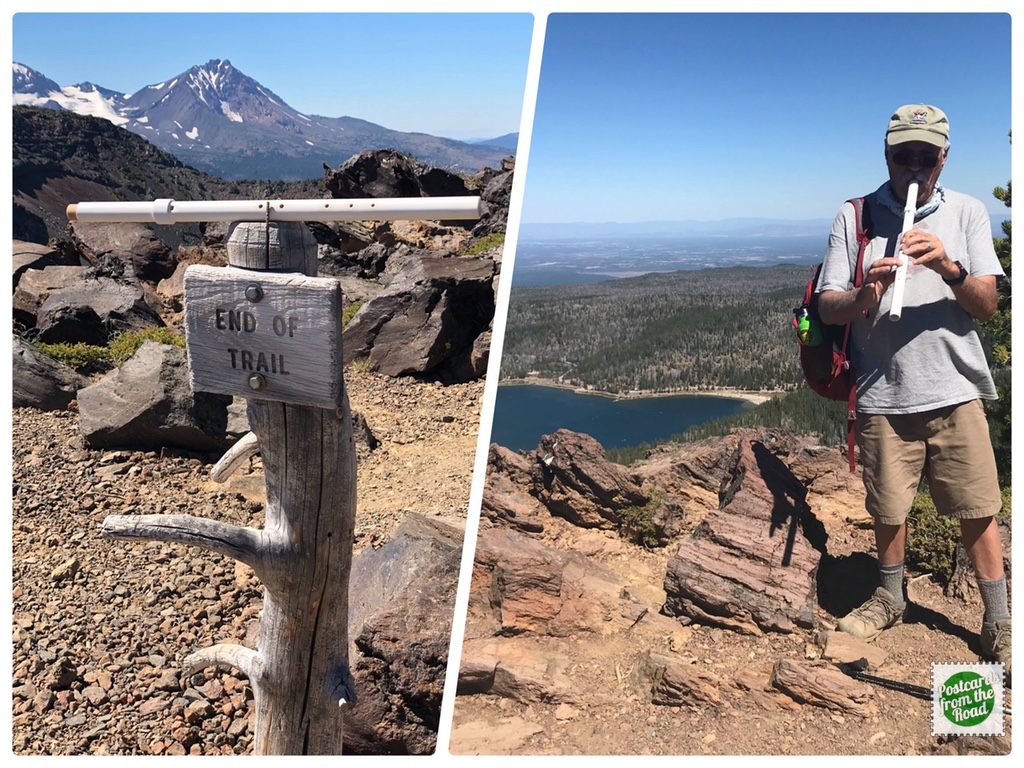 End of the trail with Middle and North Sisters in the background & a little flute playing.
Robt's latest Native American Style Flute experiment made its debut today. He wanted a flute that he could throw in a day pack for a hike and not worry about messing it up (his other two flutes are made out of red cedar). So he recently made a traditional five-hole flute out of PVC pipe. Surprisingly, it actually has a decent sound.
Backstory: During a snack break on a hike in New Mexico in the spring of 2014, someone started playing a Native American Flute above us. We both were totally intrigued. After sharing our experience with the campground host, he gave us a CD of Native American Flute music which Rob't immediately transferred to his iPhone. Just about every hike since, we play a NAF song during our break on the hike. His goal has been to play his own flute instead of a recording. Today that goal was met.
---
All submitted comments are subject to approval. Comments date format is: day/month/year.
---
Our Travel Preferences
We generally like to travel without reservations and prefer public camping opportunities over commercial RV parks. Occasionally we make exceptions — however, not often. We're okay with dry-camping & boondocking, but sometimes hookups are nice. We also enjoy the unique overnight stops that Harvest Hosts and Boondockers Welcome have to offer. These preferences are the foundation for our "Overall Experience" ratings. A "yellow smiley face" doesn't necessarily mean that there's a pool or jacuzzi or whatever, but rather a stopover that we thoroughly enjoyed. While a "yellow neutral face" isn't a bad thing, we didn't get as excited about the campground as others. We think a "yellow frowny face" speaks for itself.
---
Be a Good Steward of our Public Lands
---
---
---
---
Based out of
Bend, OR
• Exploring North America