Sep 03, 2018
To conclude Labor Day weekend, we headed over to Dry River Canyon (about 16 miles east of Bend) for an afternoon hike. It's located just outside the boundary of Oregon Badlands Wilderness. The canyon is closed to visitors from Feb 1st to Aug 31st to protect nesting birds of prey. It was an enjoyable trail that reminded us of hikes in the Texas Hill Country & West Texas. We could have continued further on the out & back trail, but we decided to turn around and head back. We ended up with a total of 5 miles.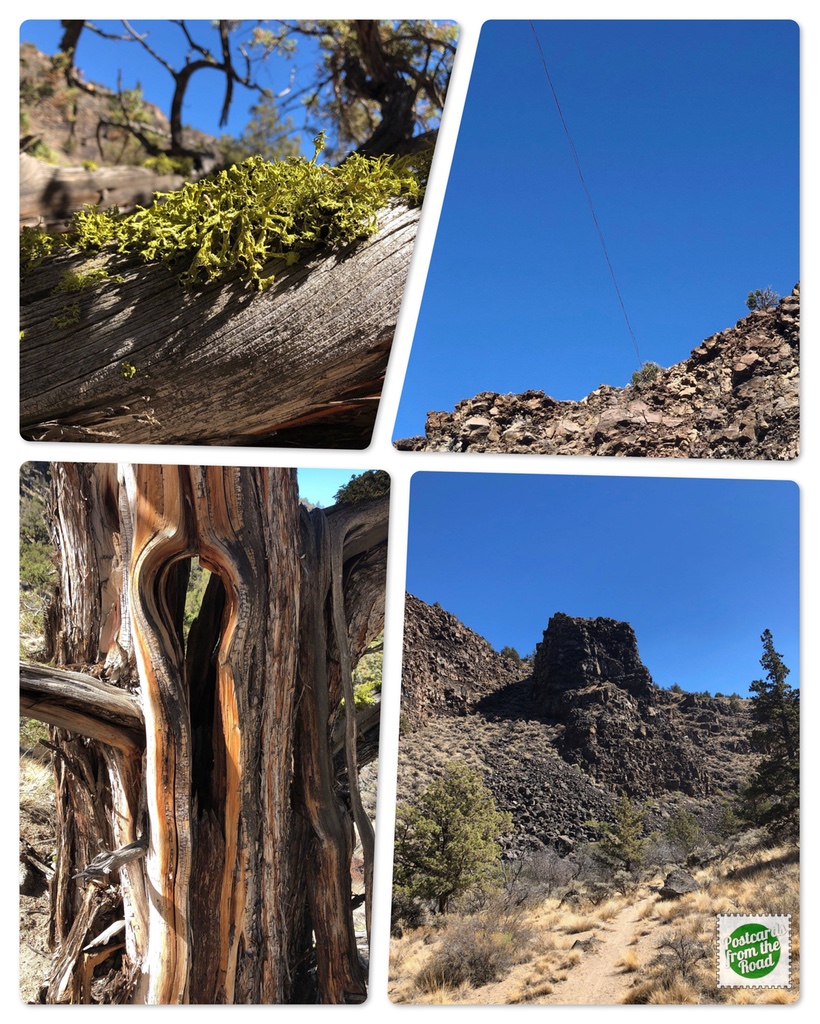 Lichen • A long slackline (?) running between the canyon walls. Not quite sure this was a legal installation. A couple of people on top kept ducking out of sight when we looked in their direction. • A typical rock formation along the way. • A keyhole in a juniper.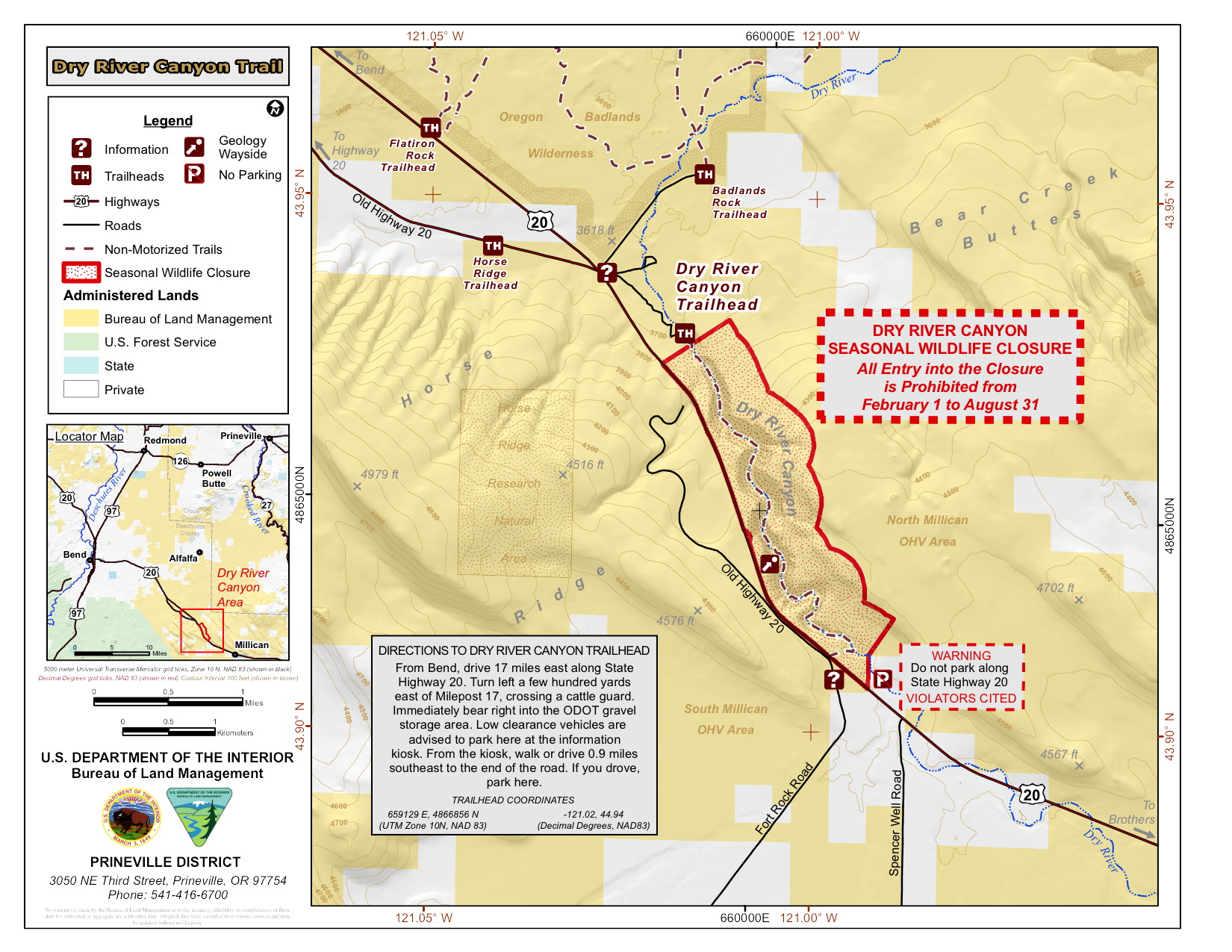 BLM Map
---
All submitted comments are subject to approval. Comments date format is: day/month/year.
---