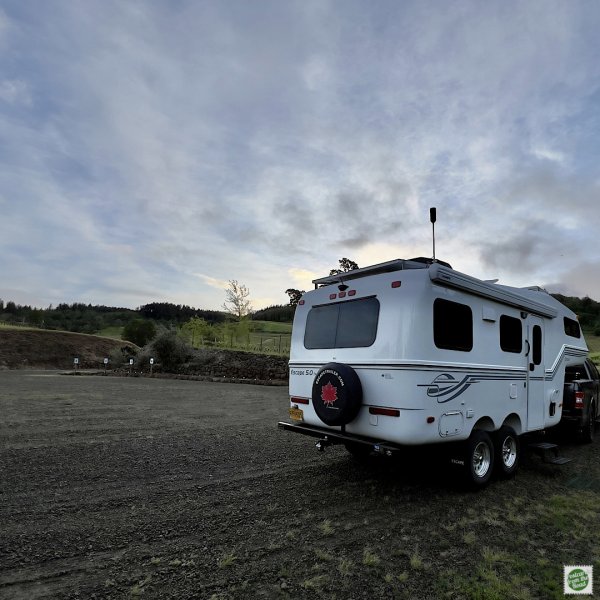 May 21, 2022
Top Photo: The sun setting behind our parking space at Eola Hills Legacy Vineyard.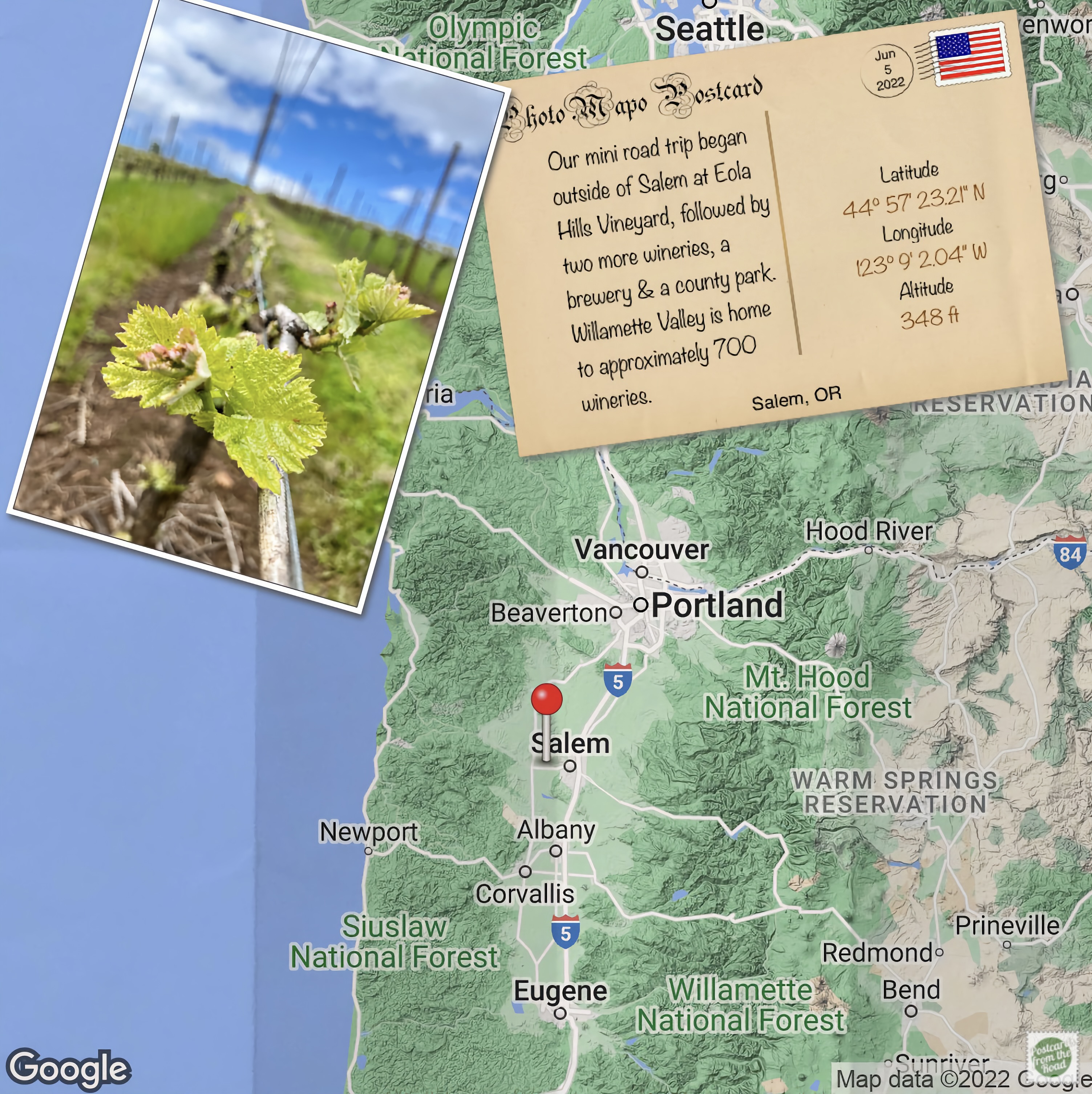 Our mini road trip began outside of Salem at Eola Hills Vineyard, followed by two more wineries, a brewery, & a county park. Willamette Valley is home to approximately 700 wineries
The Willamette Valley runs from Portland to Eugene, Oregon, with the Cascade Mountains to the east, the Coast Range to the west, and Calappooya Mountains to the south. This valley is more than 100 miles long and about 60 miles wide at its widest point. Pinot Noir is the primary grape planted and produces some of the best Pinot Noir wines globally. Approximately 70% of Oregon's population lives within the Willamette Valley.
Overnight Parking - Participating HarvestHosts.com members: no facilities provided, must have a self-contained RV & an active Harvest Hosts membership for an overnight visit:

May 15th-16th — Eola Hills Legacy Vineyard near Salem, OR
May 18th-19th — Emerson Vineyards near Monmouth, OR
May 19th-20th — Deluxe Brewing, Albany, OR
May 20th-21st — Redgate Winery near Independence, OR

Armitage County Park - County Park Park, near Eugene, OR: Site #30 (37 RV sites total) - This site has: full hookups. Campground Notes: flush toilets • showers • river access • trails from campground • 415' elevation. July 16th- 18th.
Previous Visits to Armitage: 2021 & 2016

Overall Experience for all the Above:

---
Eola Hills Legacy Vineyard
---
Armitage County Park
---
Emerson Vineyards
---
Deluxe Brewing
---
Redgate Winery
Tap on thumbnail photos for a larger view.
---
All submitted comments are subject to approval. Comments date format is: day/month/year.
---