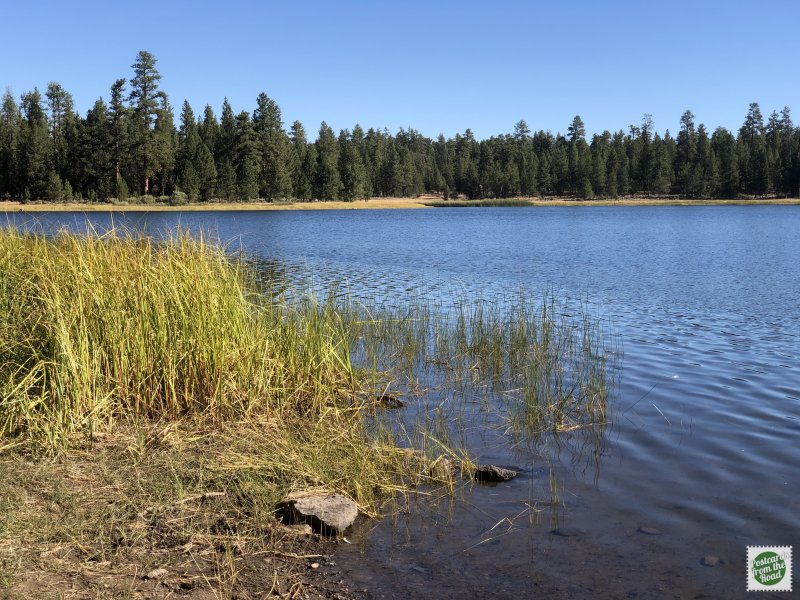 Oct 05, 2021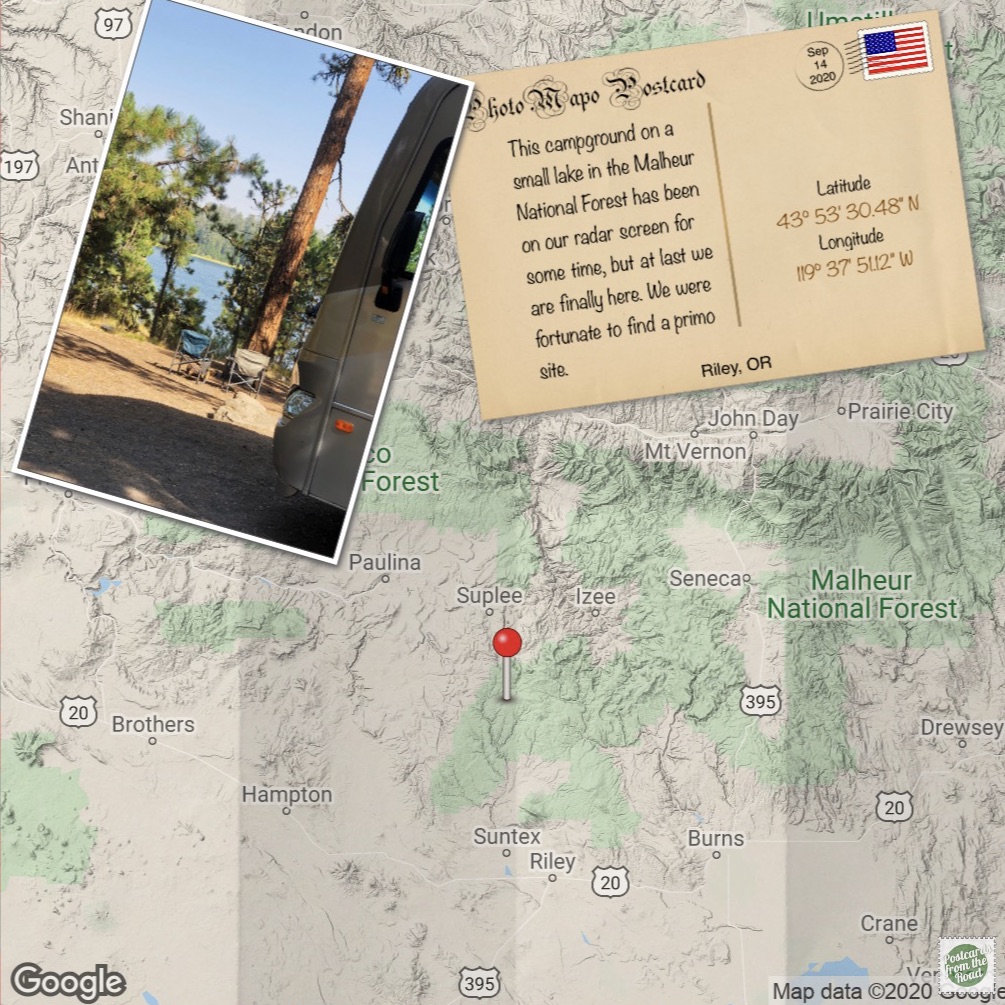 This campground on a small lake in the Malheur National Forest has been on our radar screen for some time, but at last, we are finally here. We were fortunate to find a primo site.
Delintment Lake Campground - Forest Service Campground, near Hines. OR: Site #20 & 28 (29 RV sites total) - This site has: water nearby. Campground Notes: vault toilets • lake access • trails from campground • 5,598' elevation. Sept 7th - 12th, 2020 & October 3 & 4, 2021. Miles traveled: 1️⃣2️⃣4️⃣ miles (tap on mileage to see route & elevation change).

Pros:
• Large sites.
• No reservations.
Cons:
• No dump station.

Overall Experience:
2021 Visit
We decided to conclude our fall trip at Delintemnt Lake because we've been dry-camping the previous nine with no water sources, and it was time to replenish. To our surprise, we found that the water spigots throughout the campground had been dismantled; the only water source was an old hand pump that out spewed out rusty tinted water. Needless to say, we stayed only one night.
While hiking the two-mile trail around the lake we noticed that the water level was considerably lower then on our visit the previous year.
Adidition Info: Lake Delintment is a small, shallow lake located in the Malheur National Forest in Oregon. It is situated at an elevation of approximately 4,500 feet and is a popular spot for fishing, picnicking, and other recreational activities. The lake is stocked with rainbow trout and brook trout, and is surrounded by lush forest and rolling hills. The area is home to a variety of wildlife, including elk, deer, and a variety of bird species. There are several hiking and biking trails in the area, as well as campsites and picnic areas for visitors to enjoy.
---
2020 Visit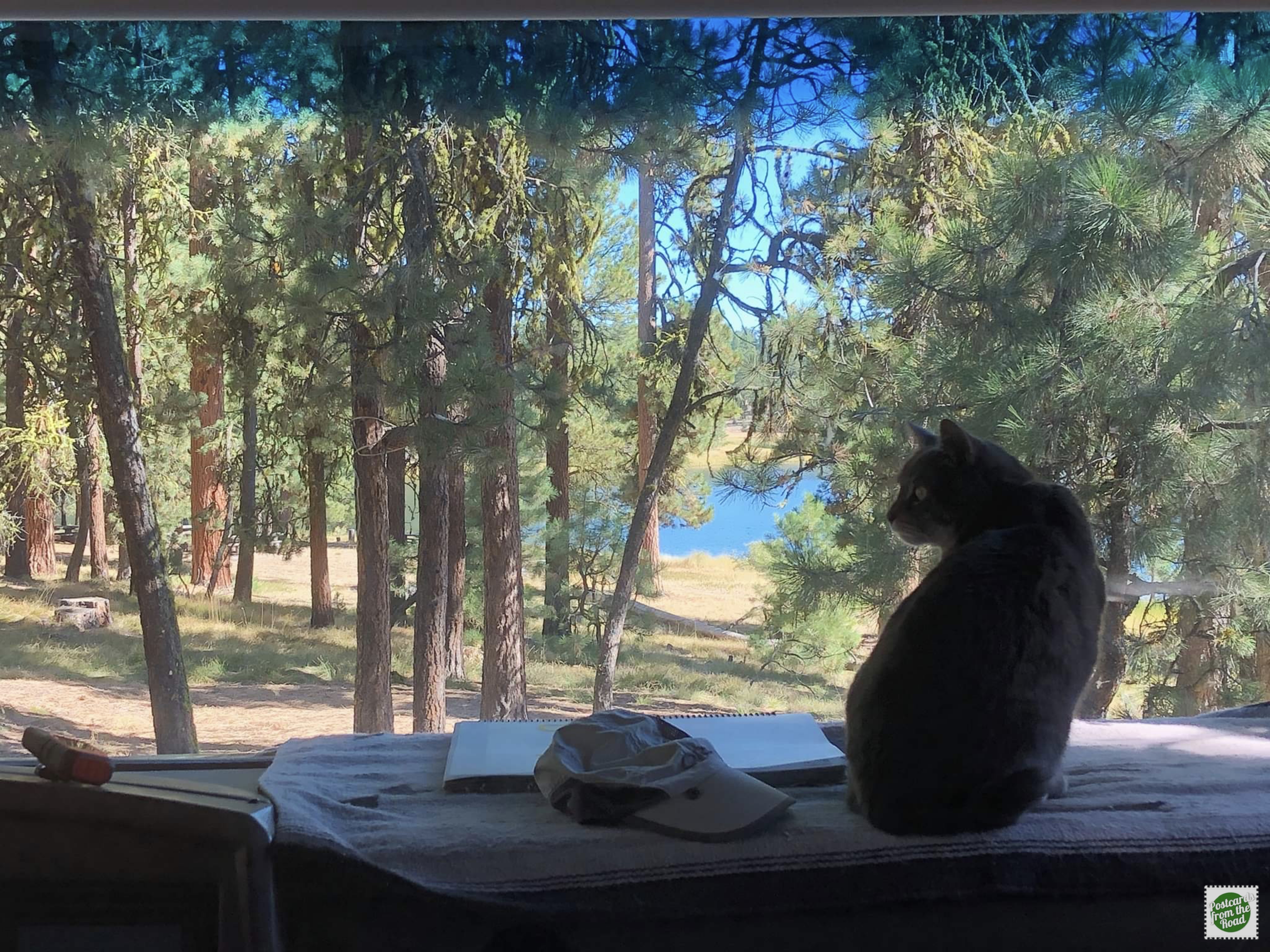 Mooch is definitely a happy camper. Enjoying the view from the dash through the windshield.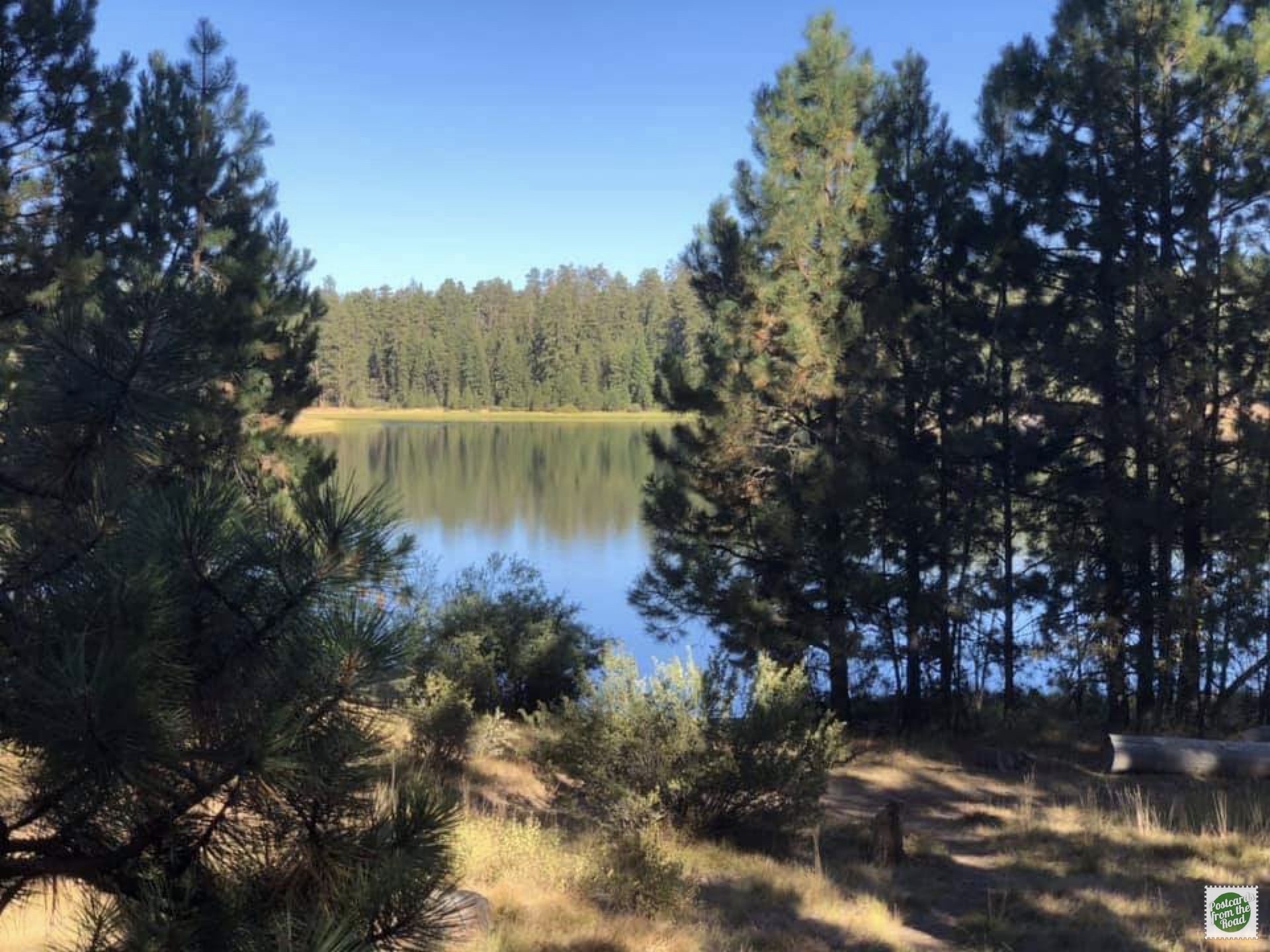 Backyard of the day.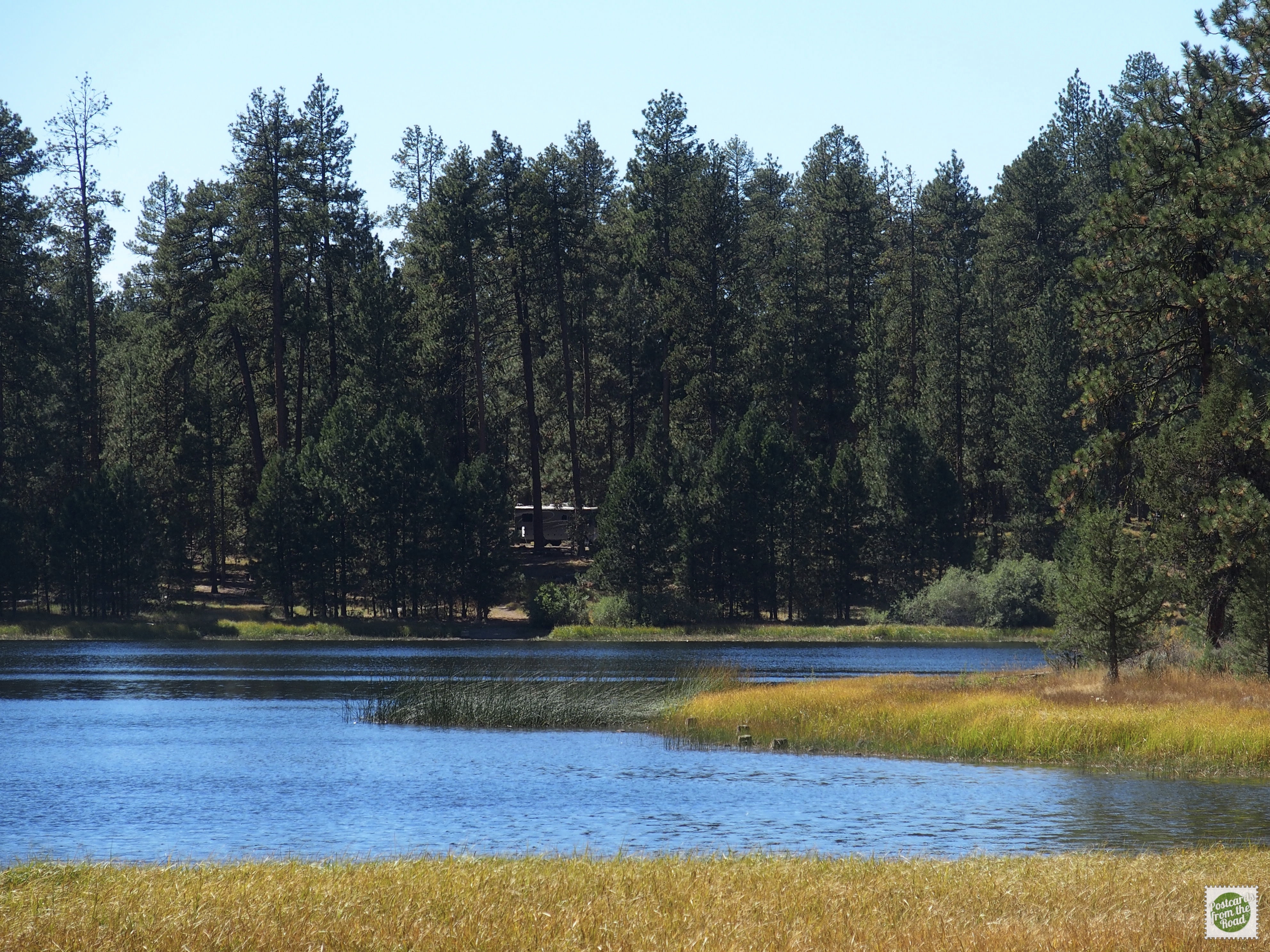 There's a short two-mile hike around Delintment Lake. From the far side of the lake, we could catch a glimpse of our coach tucked in the Ponderosas.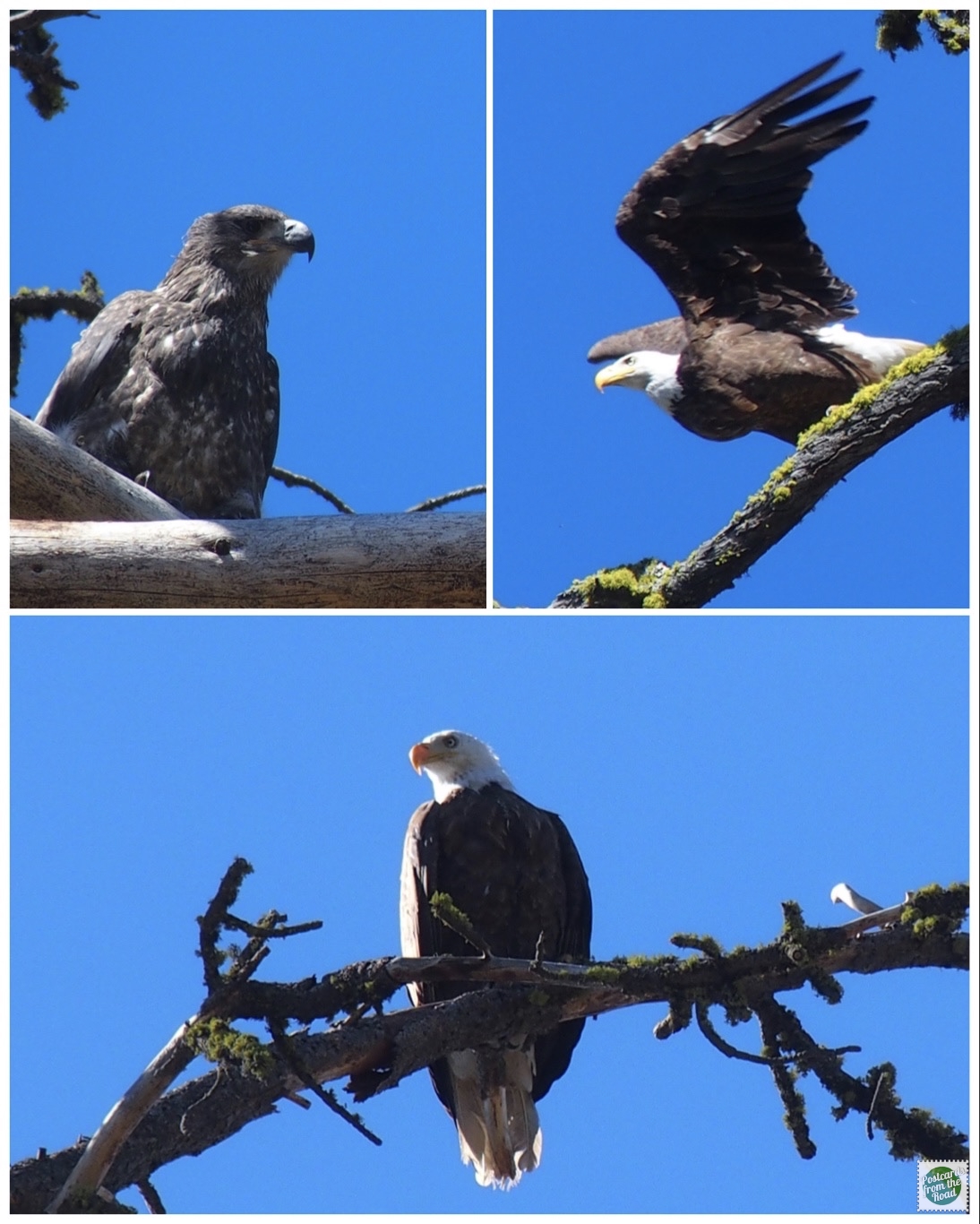 During the same hike on the back of the lake, we were fortunate to be able to watch a family of bald eagles.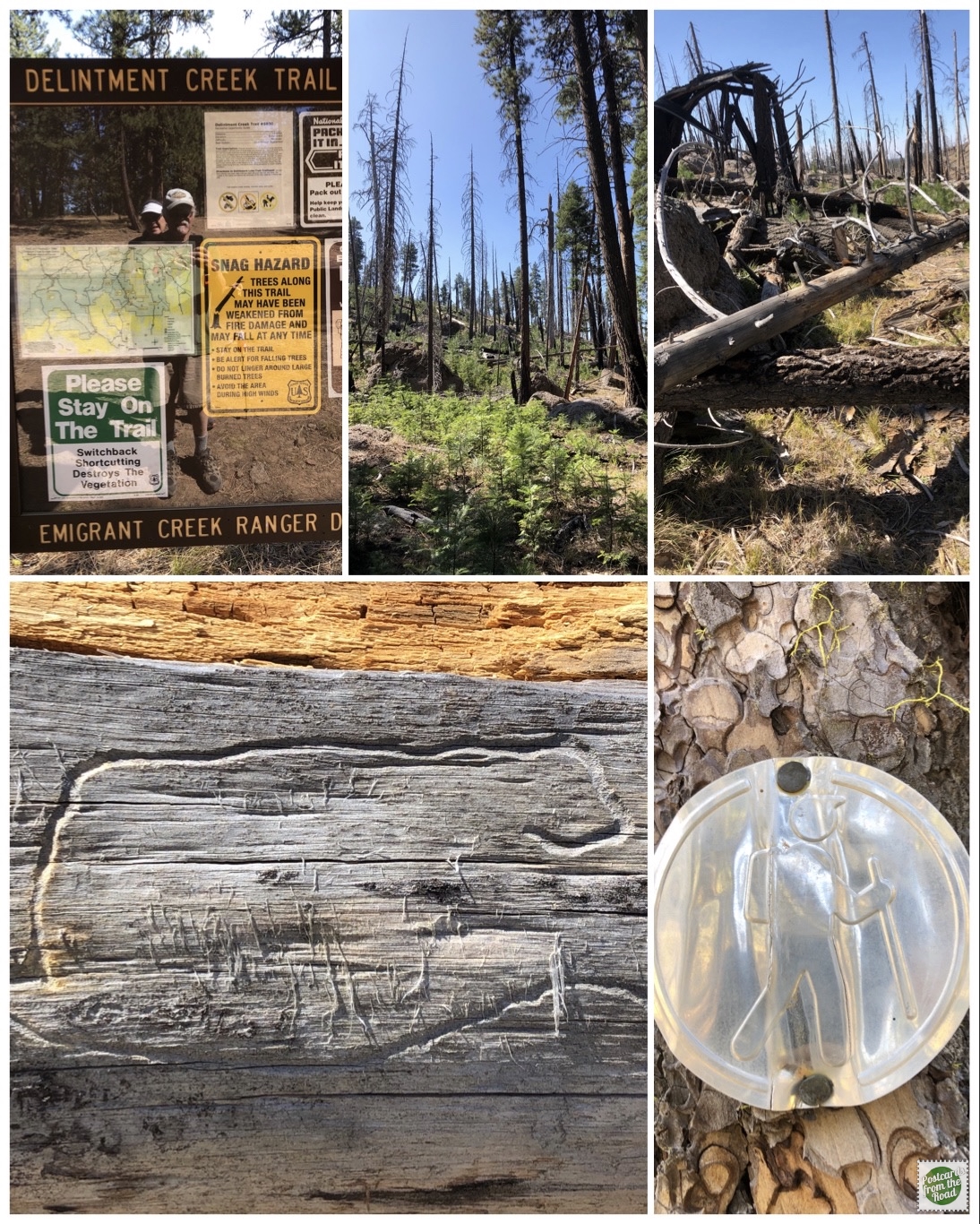 We had an interesting hike on the Delintment Creek trail. For the most part, it was in the burn area of the 2007 Silver Fire. Although the hike was listed as 3.6 miles, it was slow going — lots of snags still… More standing, but lots down. In sections, it was quite difficult figuring out which way to go, but at the same time, the challenge was fun. We would rate it as an enjoyable hike, but not for everyone. There was a notice at the trailhead to avoid the area during high winds — we saw why.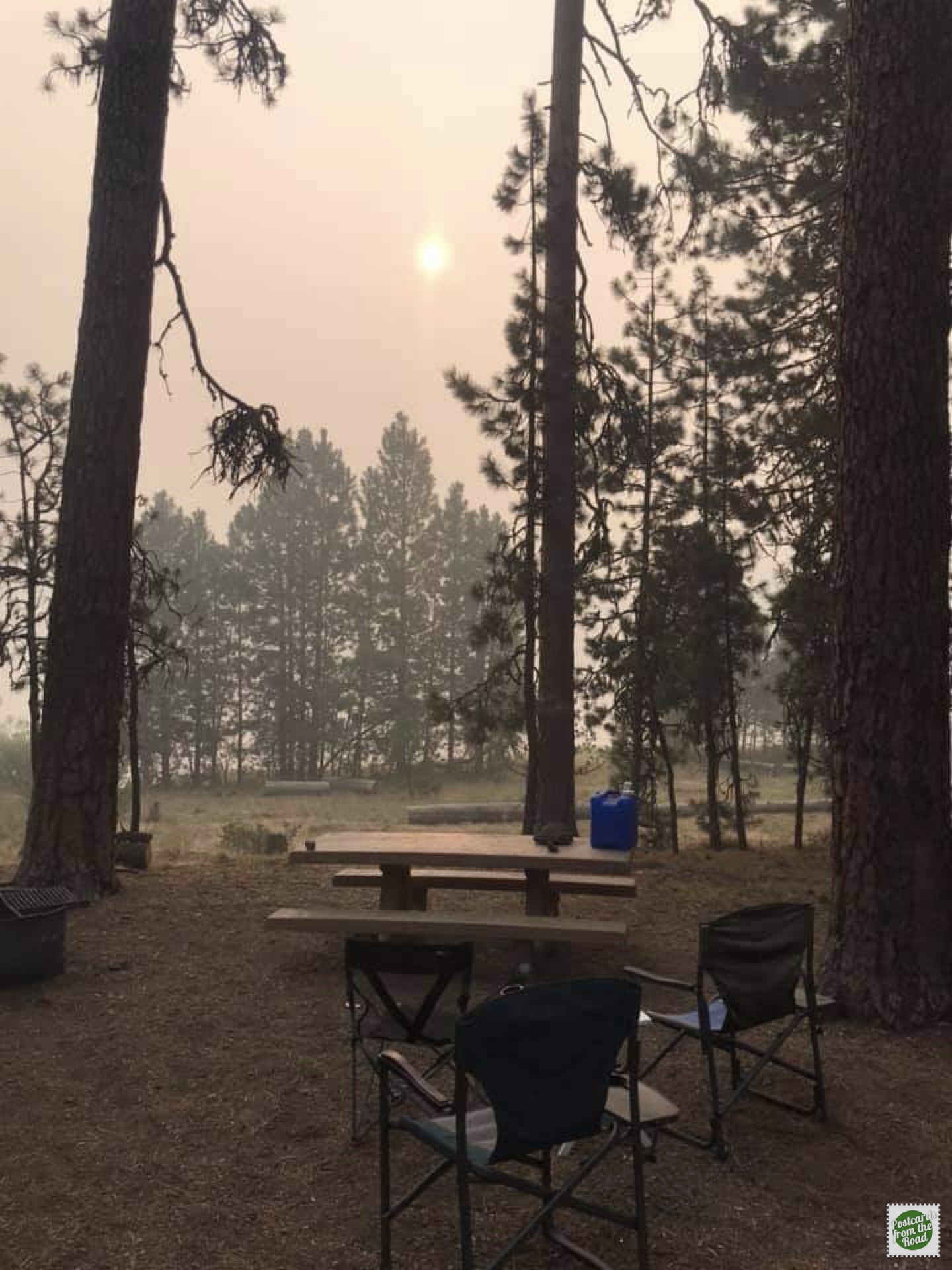 The smoke finally caught up with us. On the road again. Heading home a day early. Too much smoke all around to be outside. 😢
---
All submitted comments are subject to approval. Comments date format is: day/month/year.
---