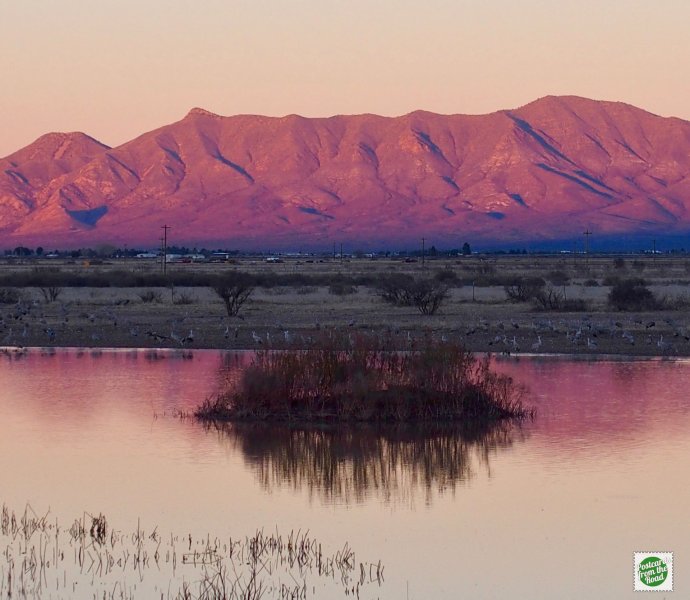 Feb 08, 2015
Settling in for a few days boondocking at Whitewater Draw Wildlife Area. Looking forward to watching the sandhill cranes and other birds that cross our path.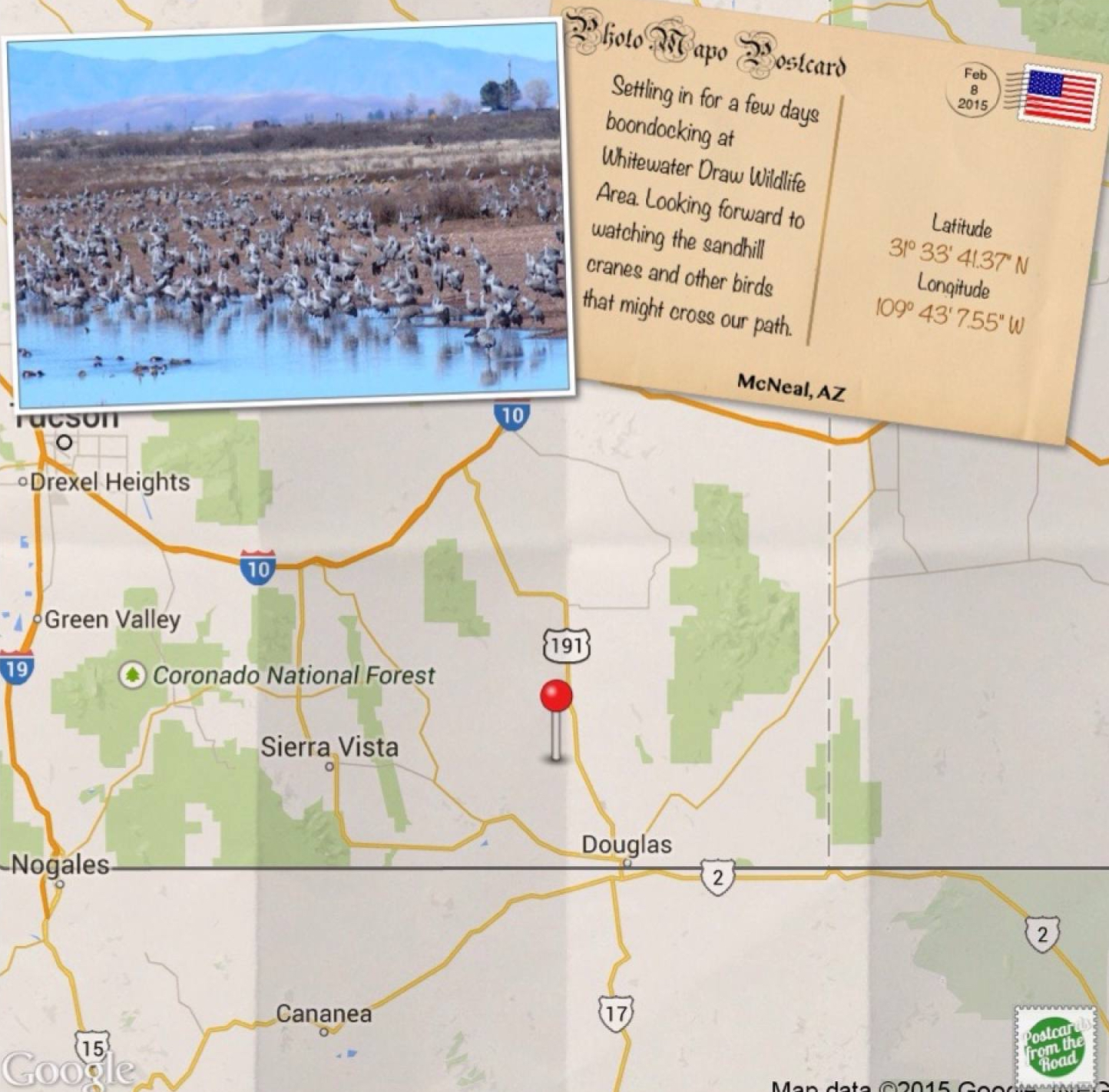 Whitewater Draw Wildlife Area Campground, all sites are boondocking -- no water, no dump station available, vault toilets, 4 sites with picnic tables (there's room for a few additional RVs), 4,072 ft elevation. Feb 8th - 10th.
Overall Experience: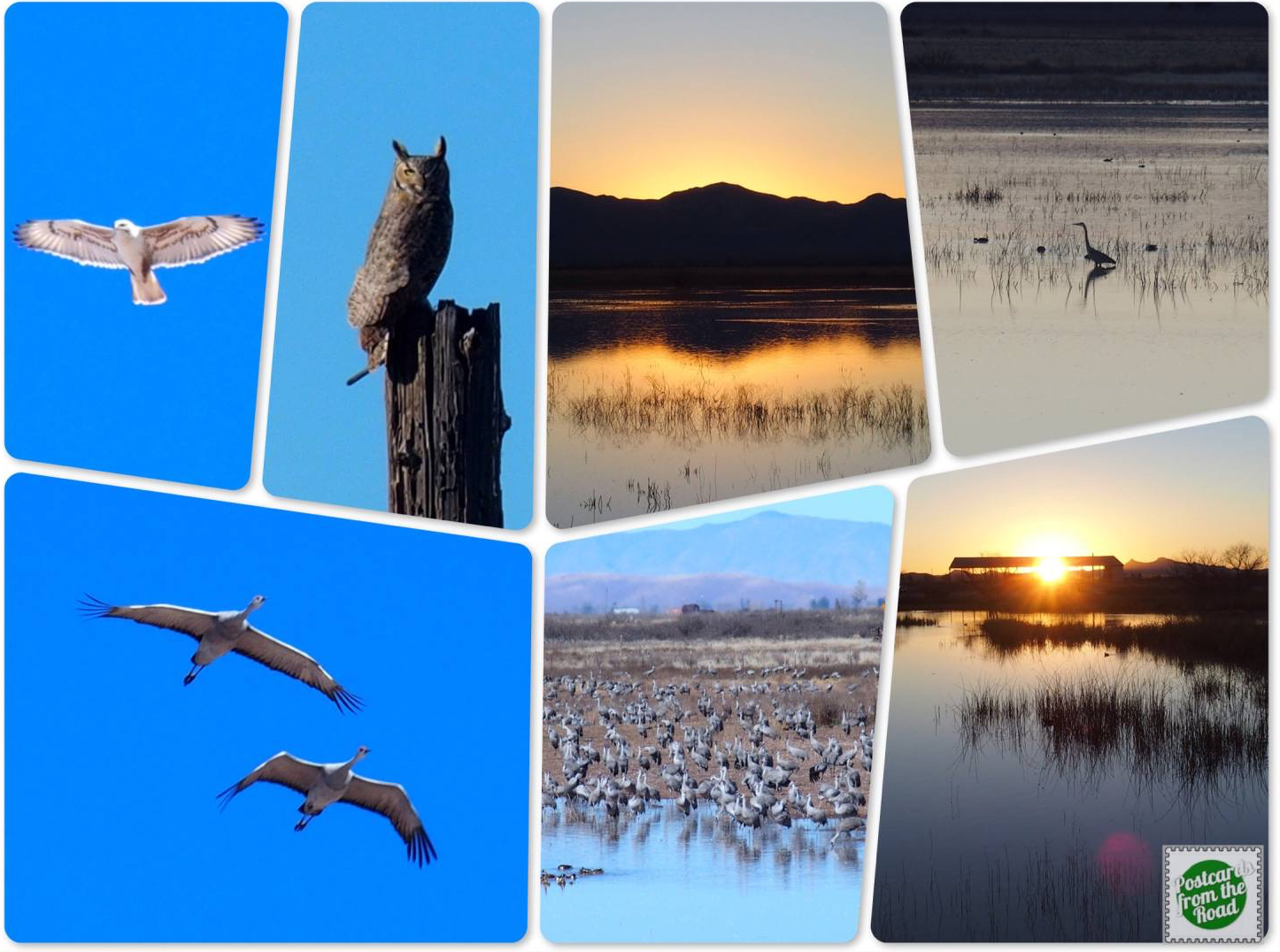 The camping area was pretty basic, with four sites with picnic tables and room for additional RVs. There was a vault toilet that served both the campers and day-use people and was surprisingly clean. The biggest drawback was that the day-use folks had to drive through the camping area. A lot of dust was stirred up, especially by those driving fast because they were in a hurry to see the birdies.
This place was fascinating and definitely worth the visit. There about 30,000 cranes wintering here, along with an assortment of waterfowl and other birds. Very early each morning, the cranes noisily leave in large groups looking for food and return in the afternoon after feeding. In the evening, they move into the water away from the coyotes to roost for the night.
---
All submitted comments are subject to approval. Comments date format is: day/month/year.
---
Our Travel Preferences
We generally like to travel without reservations and prefer public camping opportunities over commercial RV parks. Occasionally we make exceptions — however, not often. We're okay with dry-camping & boondocking, but sometimes hookups are nice. We also enjoy the unique overnight stops that Harvest Hosts and Boondockers Welcome have to offer. These preferences are the foundation for our "Overall Experience" ratings. A "yellow smiley face" doesn't necessarily mean that there's a pool or jacuzzi or whatever, but rather a stopover that we thoroughly enjoyed. While a "yellow neutral face" isn't a bad thing, we didn't get as excited about the campground as others. We think a "yellow frowny face" speaks for itself.
---
Be a Good Steward of our Public Lands
---
---
---
---
Based out of
Bend, OR
• Exploring North America