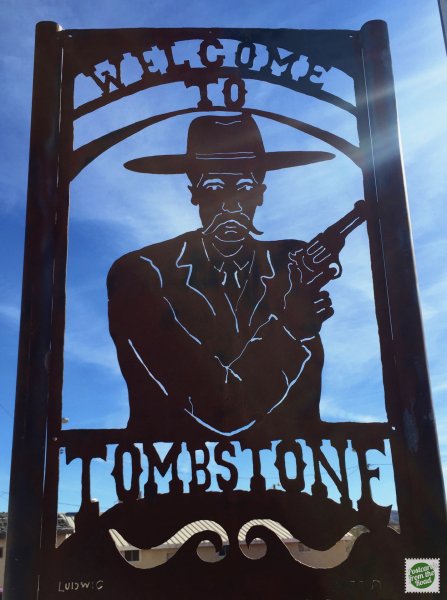 Feb 07, 2015
Top Photo: Day trip to Tombstone.
We're back at SKP Saguaro Co-op (second visit within a month) for a few days to regroup, stock up on groceries, do laundry, and of course, visit with friends.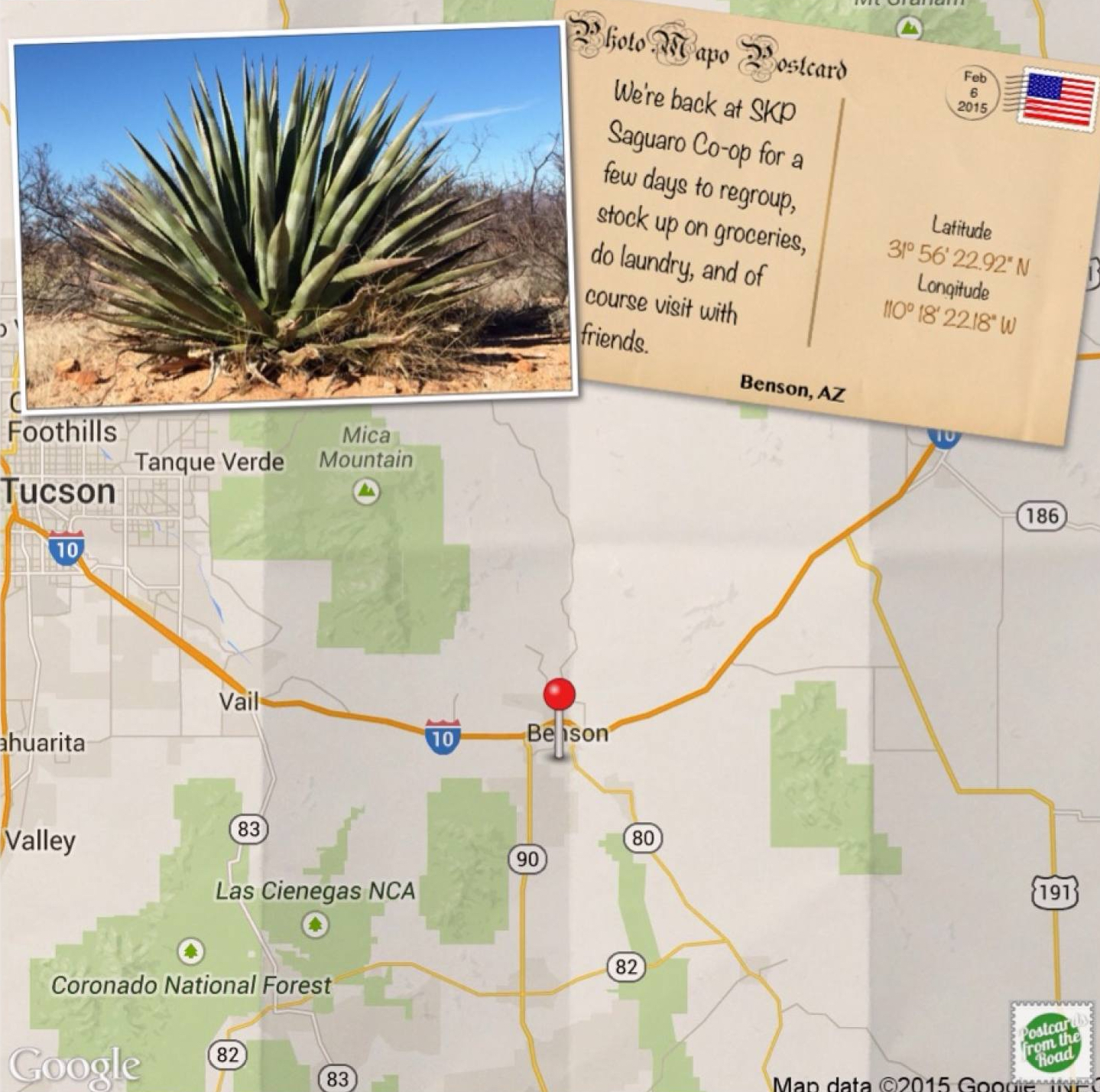 SKP Saguaro Co-Op, site #31 & 231, this site has full hookups, dump station available, 360 total sites, 3708 ft elevation. Feb 5th - 8th & Jan 8th - 22nd.

Overall Experience: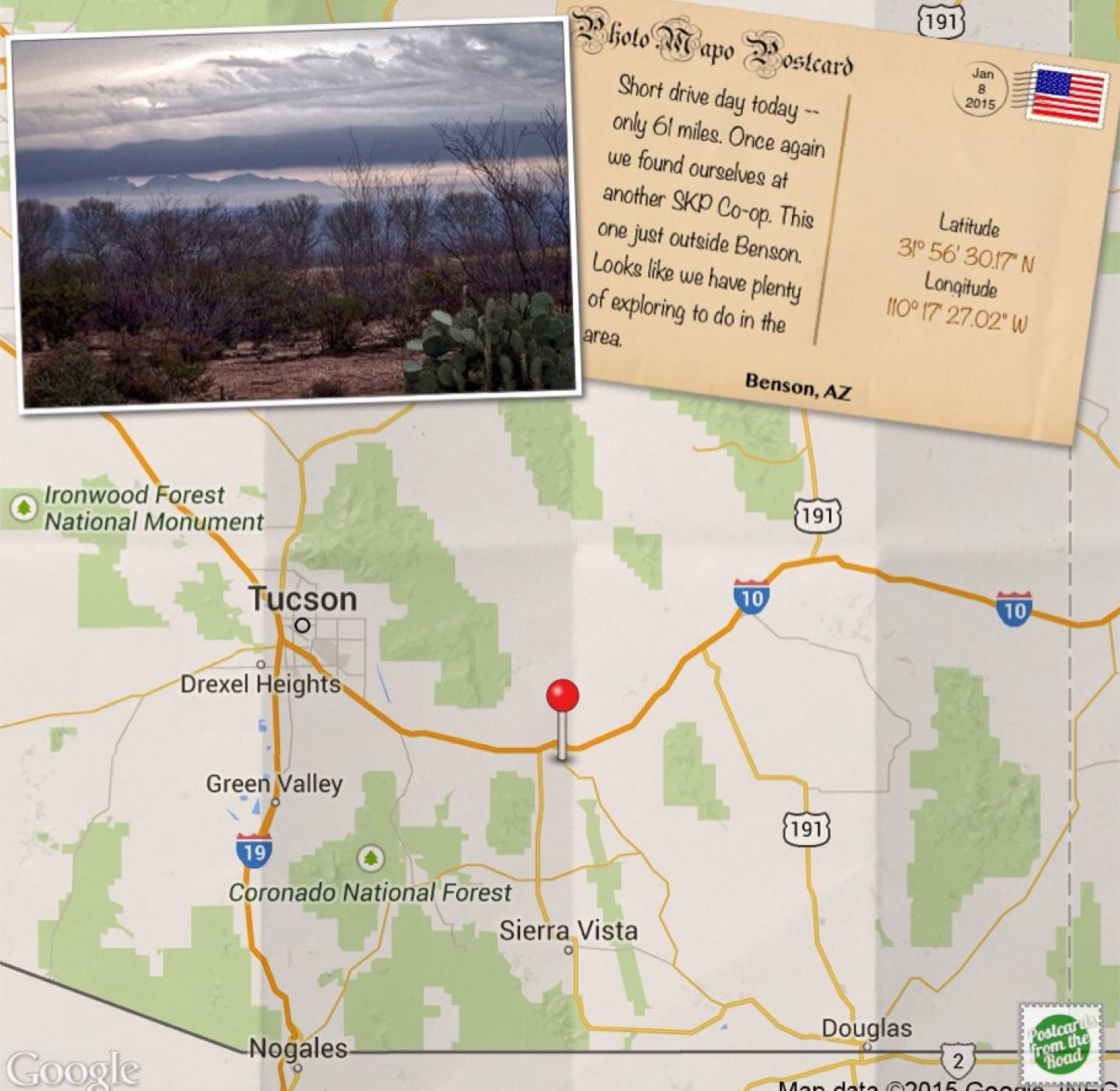 Postcard/map from our first visit: Short drive day today – only 61 miles. Once again, we found ourselves at another SKP Co-op. This one just outside Benson. It looks like we have plenty of exploring to do in the area.
Mi Casa Restaurant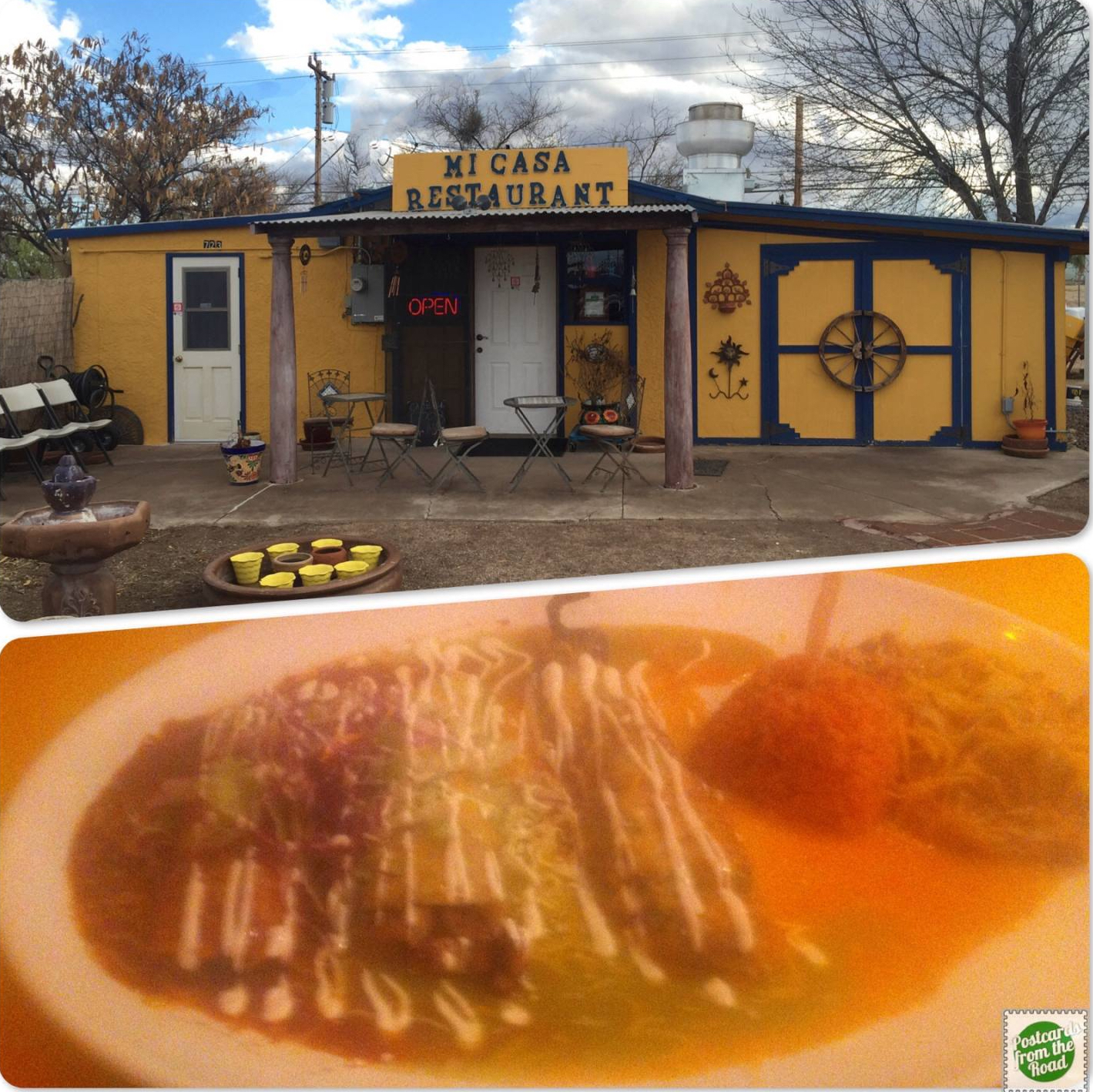 Don't let the outside appearance of this restaurant fool you. Inside this cozy eatery (seats 29), you'll find delicious, southern Baja style Mexican cuisine created from family recipes, as well as Sonoran favorites. Both the dishes we were served were not only visually pleasing but also delicious. We thought it was a good find.
Mi Casa Restaurant 723 W 4th St, Benson, AZ
---
Additional Info: SKP Saguaro Co-Op is a cooperative RV park located in the town of Benson, Arizona, which is about 40 miles southeast of Tucson. The park is owned and operated by its members, who are all RV enthusiasts and share an interest in living and traveling in their RVs.
The park is situated on a 60-acre property and features 360 full-hookup RV sites, which are available for both short-term and long-term stays. There are also a number of amenities on site, including a clubhouse, a library, a fitness center, a swimming pool, and laundry facilities. The park also has several walking trails and outdoor recreational areas for residents to enjoy.
The surrounding area of Benson is known for its natural beauty, with the San Pedro River and the Dragoon Mountains nearby. The area offers numerous opportunities for outdoor recreation, such as hiking, bird watching, and horseback riding. The town of Benson also has a historic downtown district, which features a variety of shops, restaurants, and museums.
Other nearby attractions include the Kartchner Caverns State Park, which features underground caves with unique rock formations and wildlife, and the Amerind Museum, which showcases Native American art and artifacts. The town of Tombstone, which is famous for its historical reenactments of the Wild West, is also located just a short drive away from SKP Saguaro Co-Op.
---
All submitted comments are subject to approval. Comments date format is: day/month/year.
---