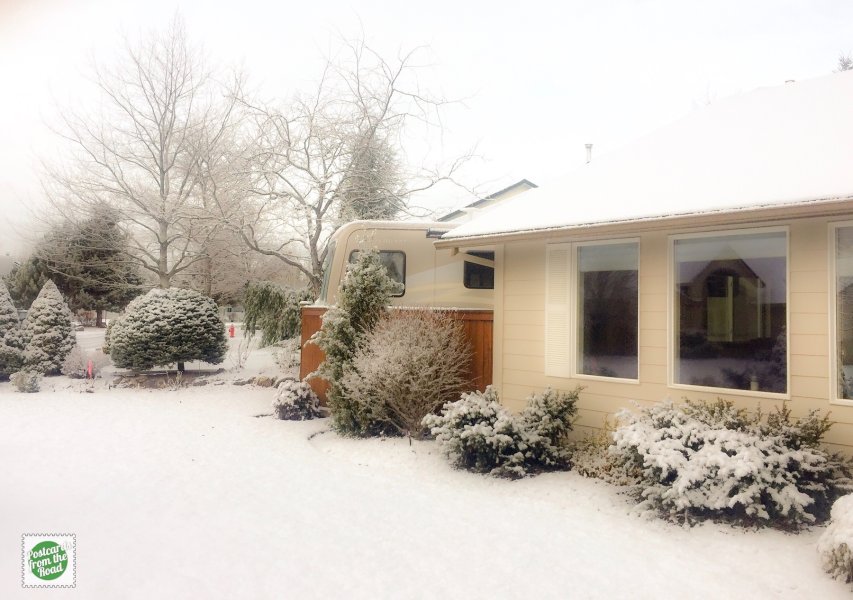 Mar 25, 2017
Things have been pretty quiet on this website lately. So, are we MIA? Well, sort of, and then, maybe we've been quite busy.
It turns out we have made some decisions that definitely will change our full-timer status. For many reasons that I won't go into right now, we decided that it was the right time for us to purchase a house in Bend. Also, Rob't needed to get serious about his cancer – active surveillance was not going to work.
So with all that said, we have gone through some real-life changes. We found a house that was right for us, made an offer that was accepted, and closed on it. We made arrangements to get our remaining stuff out of storage in Texas and got it to Bend with the generous help of Diana's brother and his wife, who drove it up here in a U-Haul truck that we had rented. We also paid for their expenses, including airline tickets, so that they could get back home. Rob't had his surgery a couple of weeks ago, which resulted in an excellent follow-up pathology report. Life is good.
So are we still going to RV?... You betcha! It's just going to be a tad different than the last three years. Do we miss the life of a full-timer? Yes and no... We definitely have mixed feelings about this one.
During Robt's recovery, watch for past postings on this site to be updated with additional info and photos. Once we can hit the road again, watch for the new places we discover.
In the meantime, check out our newest experiment: Camping with Cats.
See you down the road!
---
All submitted comments are subject to approval. Comments date format is: day/month/year.
---
Our Travel Preferences
We generally like to travel without reservations and prefer public camping opportunities over commercial RV parks. Occasionally we make exceptions — however, not often. We're okay with dry-camping & boondocking, but sometimes hookups are nice. We also enjoy the unique overnight stops that Harvest Hosts and Boondockers Welcome have to offer. These preferences are the foundation for our "Overall Experience" ratings. A "yellow smiley face" doesn't necessarily mean that there's a pool or jacuzzi or whatever, but rather a stopover that we thoroughly enjoyed. While a "yellow neutral face" isn't a bad thing, we didn't get as excited about the campground as others. We think a "yellow frowny face" speaks for itself.
---
Be a Good Steward of our Public Lands
---
---
---
---
Based out of
Bend, OR
• Exploring North America