Aug 17, 2014
Top Photo: Stalker on his favorite spot on the dash, wondering what happened to Diana.
"A wonderful option for those who live in an RV while a family member is at St. Charles Medical Center."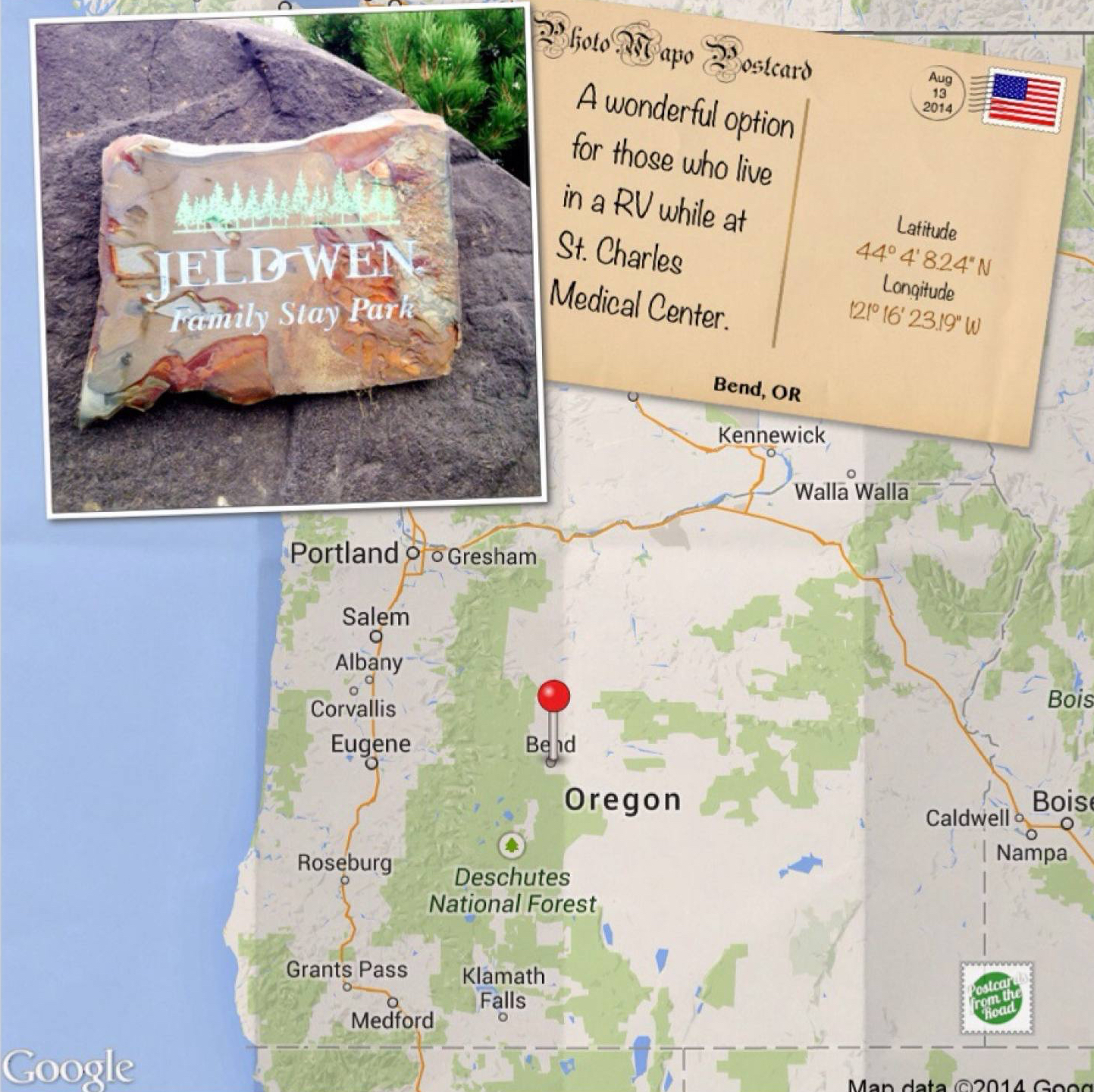 St Charles Hospital offers eleven campsites for family members of patients at no charge.
Jeld-Wen Family Stay Park: Site #9, this site has full hookups, 11 sites total. August 10th - August 15th.
Overall Experience:
Detour in Bend Since we began our journey at the beginning of February, our travels have been quite exciting, and then we hit a bump in the road. Diana was having issues, so when we got to Bend, Oregon, we decided to get it checked out. In a nutshell, she was diagnosed with colon cancer. This past Monday, they removed the tumor, and late Thursday, she was released from the hospital. Friday, we received wonderful news; we received the pathology report, and it was good. The tumor was indeed cancerous, but it hadn't spread to other organs or the lymph nodes. We are now very optimistic about her future. We plan to stay in Bend for her recovery and looking forward to the day our travels will resume.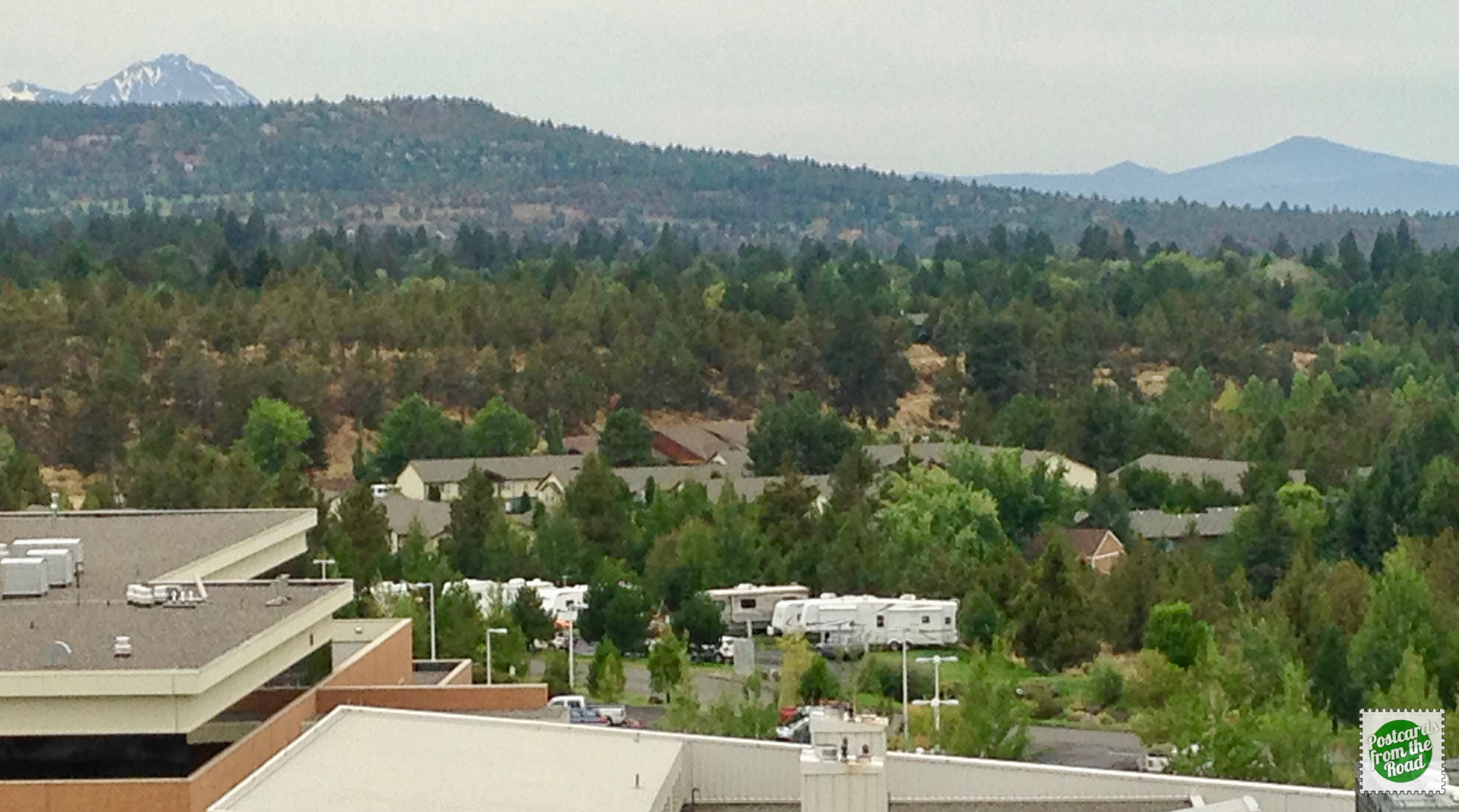 From her fifth-floor room, Diana could look out her window and see our coach parked below.
---
All submitted comments are subject to approval. Comments date format is: day/month/year.
---
Our Travel Preferences
We generally like to travel without reservations and prefer public camping opportunities over commercial RV parks. Occasionally we make exceptions — however, not often. We're okay with dry-camping & boondocking, but sometimes hookups are nice. We also enjoy the unique overnight stops that Harvest Hosts and Boondockers Welcome have to offer. These preferences are the foundation for our "Overall Experience" ratings. A "yellow smiley face" doesn't necessarily mean that there's a pool or jacuzzi or whatever, but rather a stopover that we thoroughly enjoyed. While a "yellow neutral face" isn't a bad thing, we didn't get as excited about the campground as others. We think a "yellow frowny face" speaks for itself.
---
About Us
This site is an attempt to chronicle our travels using our unique "Postcard" style with snippets of info. Continue Reading....
---
Be a Good Steward of our Public Lands
---
---
---
---
Based out of
Bend, OR
• Exploring North America