Top Photo: Bend Brewfest at the Les Schwab Amphitheater in the Old Mill District. The iconic smokestacks in the background were once part of the original Powerhouse building at the mill. That space is now occupied by REI.
"Ten months later, we find ourselves back in Bend, OR. We are now officially on vacation for the next couple of months."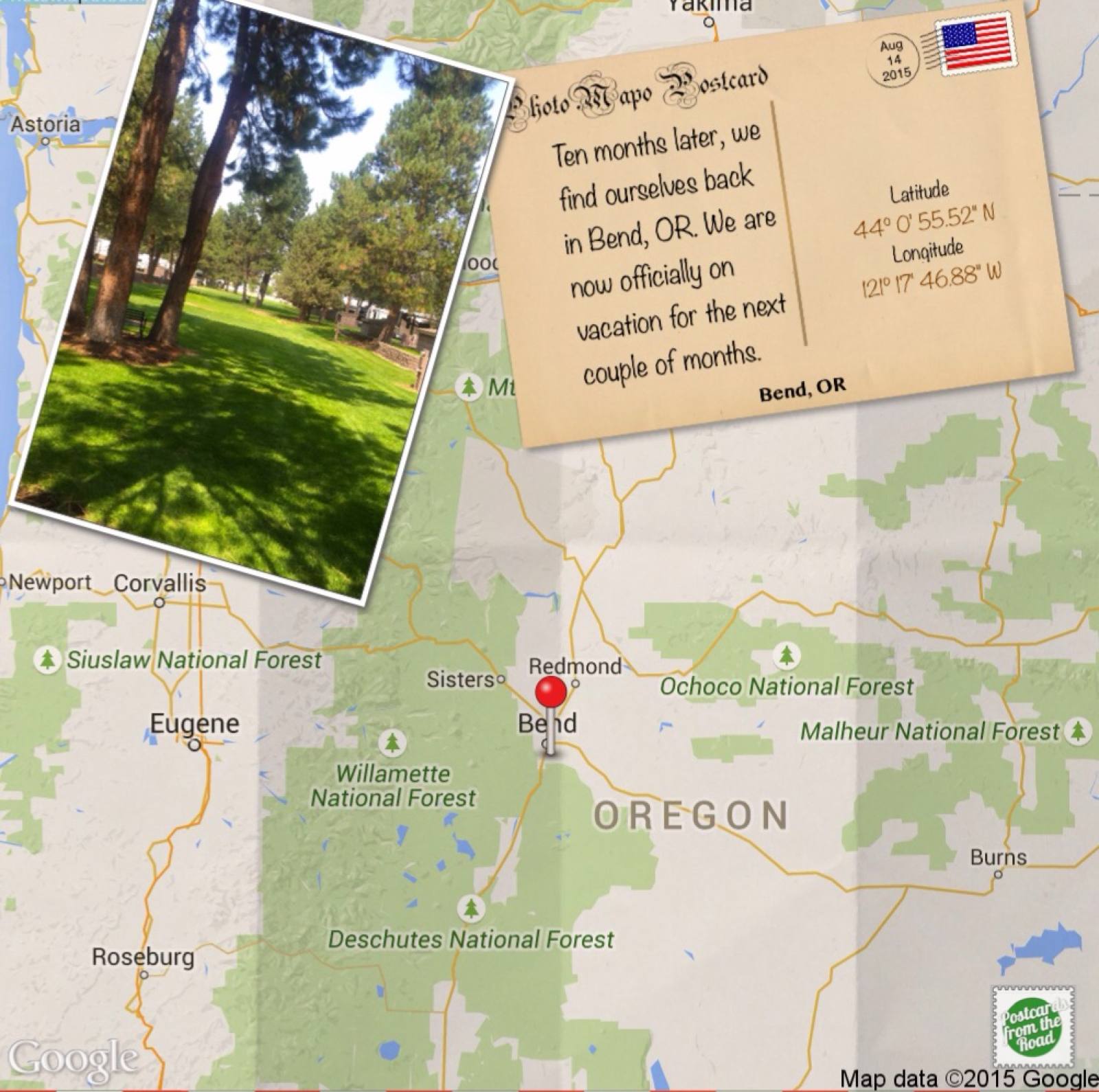 Crown Villa RV Resort - RV Park, Bend, OR: Site #444 (106 RV sites total) - This site has: full hookups. RV Park Notes: flush toilets • showers • dump station available • trails nearby • 3,750' elevation. Aug 14th - Oct 15th.
Overall Experience: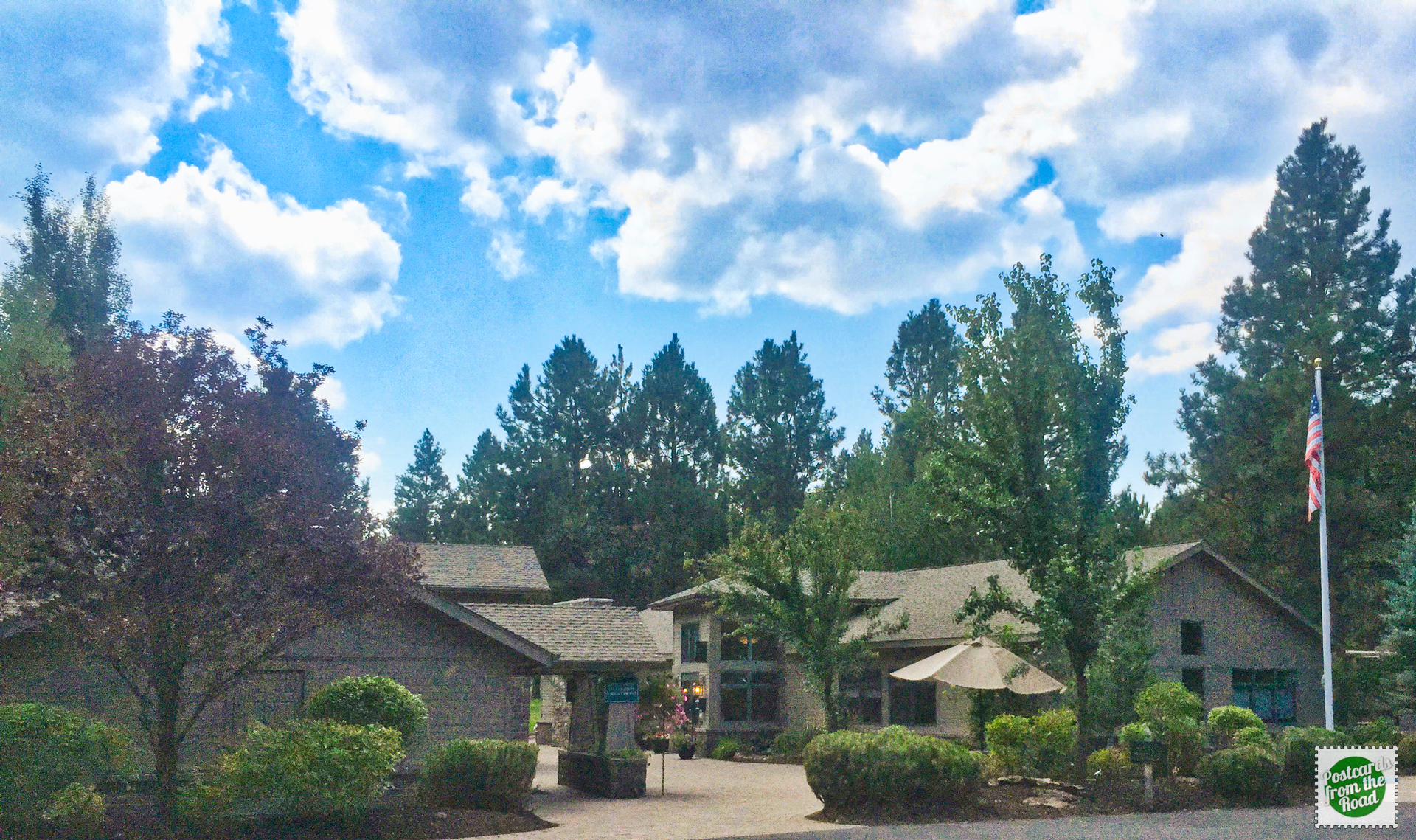 3
Since we left Bend last October, we have traveled 10,275 miles (not counting the miles we put on the Subaru touring around) pretty much circling the country. We landed our coach in 66 places (campgrounds, RV Parks, complimentary overnight parking, driveway surfing, etc). We are so fortunate that we were able to experience so many amazing places in our wonderful county and have had the opportunity to visit with countless numbers of cool folks. Life is good!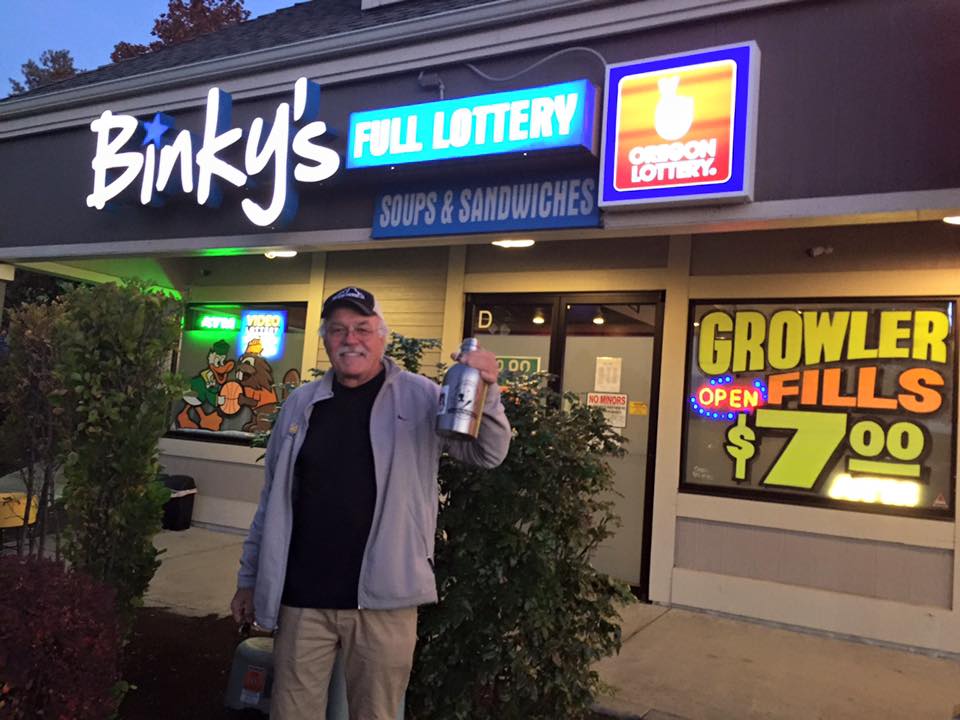 Just gotta love Binky's!
Local Flavor – Area Businesses We Enjoyed & Recommend
• Baldys BBQ
• Bend Burger Company
• Binky's Seven dollar growler fills & Oregon Lottery all in one stop.
• CE Lovejoy's Brookswood Market
• Craft Kitchen & Brewery Good happy hour includes food & beer.
• Crux Fermentation Project
• Deschutes Public House
• Fred Meyer Chain store, but... Diana fondly calls it Freddies.
• GoodLife Brewing
• Greg's Grill Good happy hour includes food & drinks.
• Hola! East Side Mexican - Peruvian Cuisine
• Oblivion Brewing Company (update 2016) Their brewpub is no longer open. Sunriver Brewing has opened a pub at this location.
• Rockin Dave's Bagel Bistro & Catering Great breakfest. The special on one visit was chanterelle mushroom hash – yum!
• Silver Moon Brewing Good beers & lots of locals.
• The Sparrow Bakery and Restaurant
• Worthy Brewing Good happy hour includes food & beer. (2016 update: happy hour has been discontinued)
Also: Crown Villa RV Resort, Oregon (2014) • BEND OREGON - OUR FIRST IMPRESSION {2012} • DESCHUTES BREWERY • HOSMER LAKE • SMITH ROCK STATE PARK • WORTHY BREWING
---