This BLM campground is a couple of hours east of Bend, OR. Right now, the lake is so low that the dock and boat ramp no longer reach the water, resulting in an empty campground.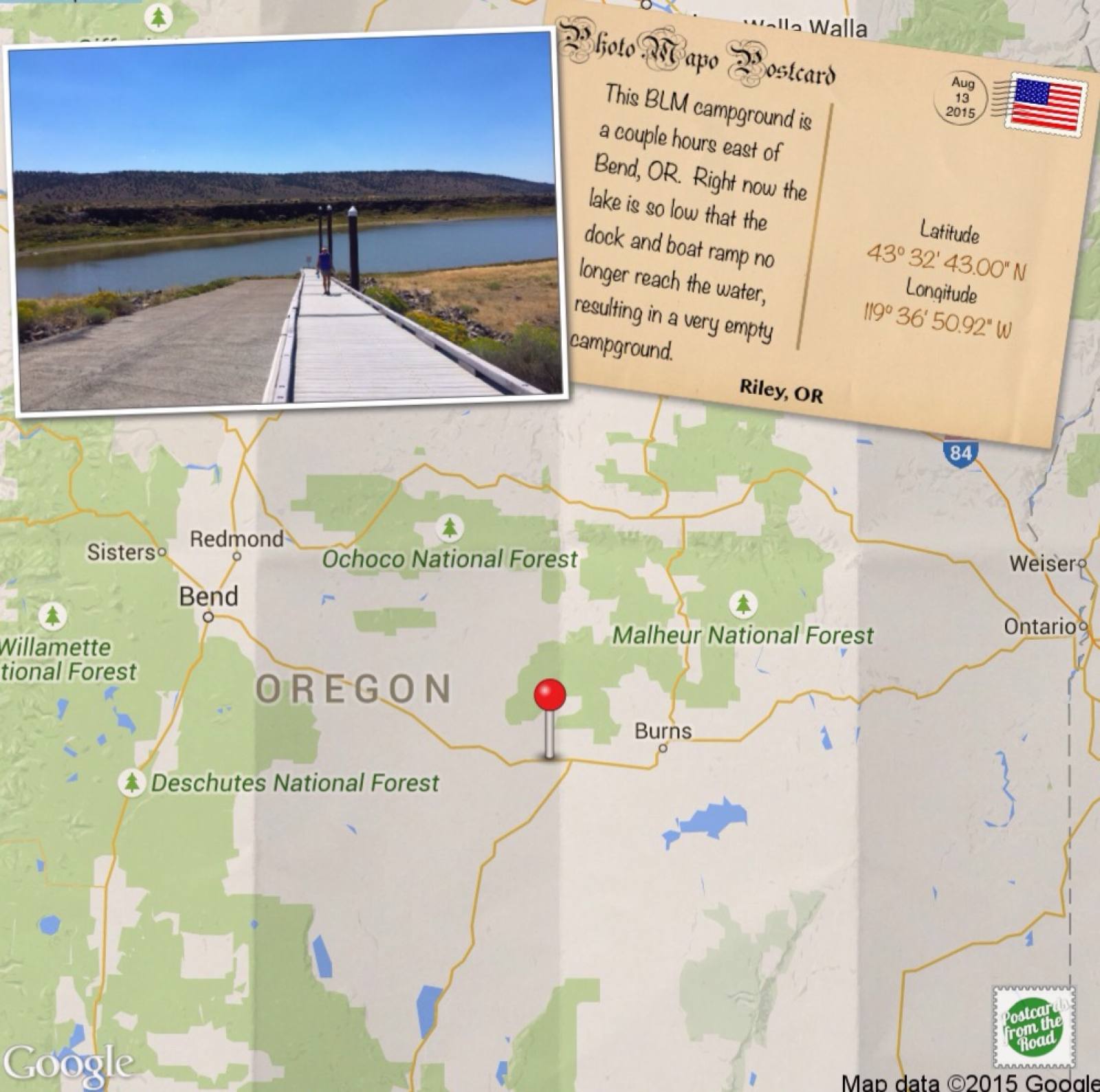 Chickahominy Reservoir - BLM Campground, near Riley, OR: Site #25 (28 RV sites total) - This site has: water nearby. Campground Notes: vault toilets • dump not station available • lake access • trails nearby • 4,324' elevation. August 13th - 14th.

Pros:
• Inexpensive.
• Lots of vacant campsites.
Cons: • Lake extremely low.
• Folks in a pickup driving up & down the dirt road along the lake after sunset with spotlights shooting something. Maybe rabbits?? Creepy

Overall Experience:
---
All submitted comments are subject to approval. Comments date format is: day/month/year.
---