This BLM campground is a couple of hours east of Bend, OR. Right now, the lake is so low that the dock and boat ramp no longer reach the water, resulting in an empty campground.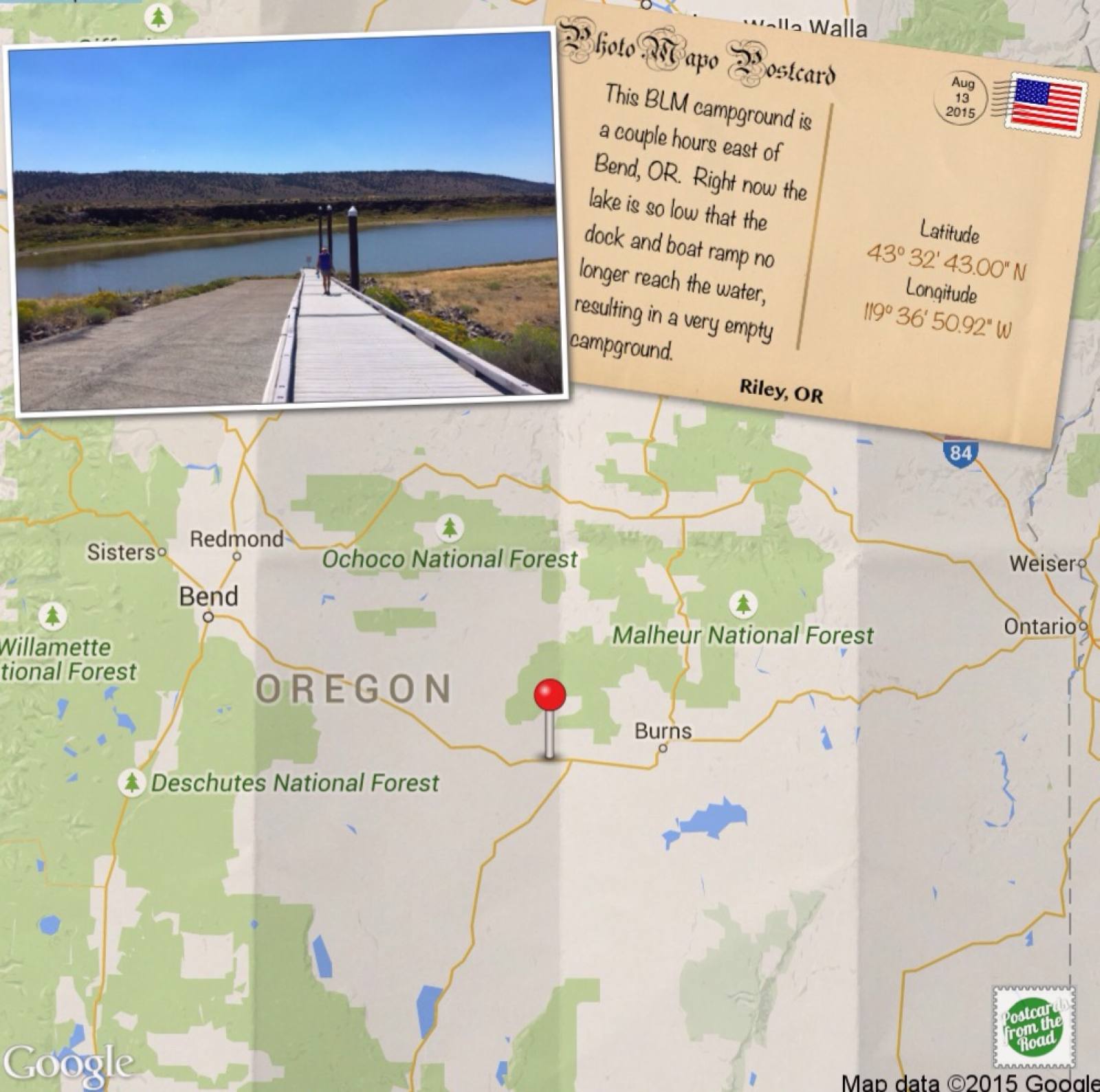 Chickahominy Reservoir - BLM Campground, near Riley, OR: Site #25 (28 RV sites total) - This site has: water nearby. Campground Notes: vault toilets • dump not station available • lake access • trails nearby • 4,324' elevation. August 13th - 14th.

Pros:
• Inexpensive.
• Lots of vacant campsites.
Cons: • Lake extremely low.
• Folks in a pickup driving up & down the dirt road along the lake after sunset with spotlights shooting something. Maybe rabbits?? Creepy

Overall Experience:
Additional Info: The Chickahominy Reservoir is located in the southeastern part of Oregon, near the town of Burns. It covers approximately 470 acres and is situated at an elevation of 4,350 feet above sea level. The reservoir was created by the construction of a dam on the Chickahominy Creek in 1964.
The BLM manages the area surrounding the reservoir, including a campground that provides basic facilities for visitors. The campground offers tent and RV camping, picnic tables, fire rings, and vault toilets. There are no hookups for RVs, but potable water is available at the campground.
The reservoir is popular for fishing, with rainbow trout, largemouth bass, and catfish being the primary species found in the water. Other activities include boating, wildlife viewing, and hiking in the nearby wilderness areas.
---
All submitted comments are subject to approval. Comments date format is: day/month/year.
---