Jan 26, 2015
When we returned to Tucson, we decided to visit Biosphere 2, which is about 30 miles north of town. Biosphere 2 is now a research facility owned by the University of Arizona, and they offer tours daily. We found that the tour was quite interesting and we enjoyed it despite the large size of our tour group -- about 40 people. Our guide was comprehensive in explaining the history of Biosphere 2 and some of the current experiments now taking place. We both feel that visiting Biosphere 2 was well worth the drive.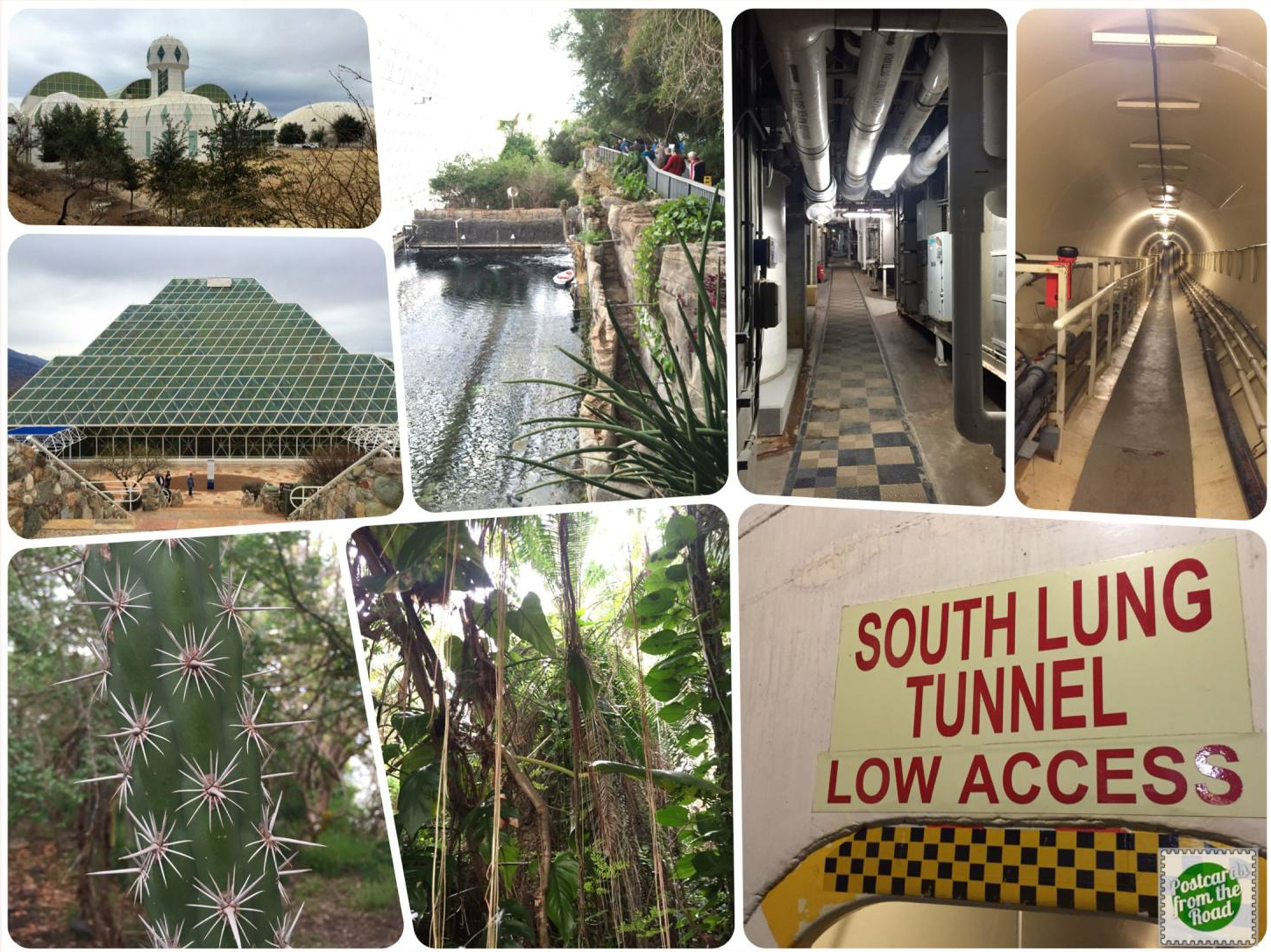 Photos starting in up left, going clockwise: library tower during human closure, the ocean with coral reef biome, below-ground infrastructure, tunnel to south lung, a sign at the tunnel entrance, rainforest biome, cactus in the desert biome, and front view of Biosphere 2.
Learn more about Biosphere 2 at Wikipedia.
---
All submitted comments are subject to approval. Comments date format is: day/month/year.
---
Our Travel Preferences
We generally like to travel without reservations and prefer public camping opportunities over commercial RV parks. Occasionally we make exceptions — however, not often. We're okay with dry-camping & boondocking, but sometimes hookups are nice. We also enjoy the unique overnight stops that Harvest Hosts and Boondockers Welcome have to offer. These preferences are the foundation for our "Overall Experience" ratings. A "yellow smiley face" doesn't necessarily mean that there's a pool or jacuzzi or whatever, but rather a stopover that we thoroughly enjoyed. While a "yellow neutral face" isn't a bad thing, we didn't get as excited about the campground as others. We think a "yellow frowny face" speaks for itself.
---
About Us
This site is an attempt to chronicle our travels using our unique "Postcard" style with snippets of info. Continue Reading....
---
Be a Good Steward of our Public Lands
---
---
---
---
Based out of
Bend, OR
• Exploring North America