Remember way back when you were in school, and your summer vacation was over? It seems that each year a teacher would request that you write a report on "What did you do on your summer vacation?" It has been an extremely long time since those days, but maybe it's time for another one of those reports.
Perhaps the best place to start is with our Mini Spring Road Trip. We fired up the coach, hitting the road with a vague plan and no reservations. It is the way we like to travel, and we were excited to be back on the road. The trip went well, and we got all pumped up about summer travel, hiking, kayaking, and so forth.
However, we had a deadline on the horizon — Rob't had to be back home by a specific date for lab work and a follow-up doctor appointment. We got home, and it was now doc time. At this point is where things stopped going well. Without going into a lot of detail, his blood work indicated that the cancer was back. He had surgery a couple of years ago to remove his prostate, and everything had looked good. But now the disease was back, but this time without the prostate. After a consultation with a radiology oncologist, Rob't learned that he would be getting radiation therapy — 38 sessions (five days a week, for two months).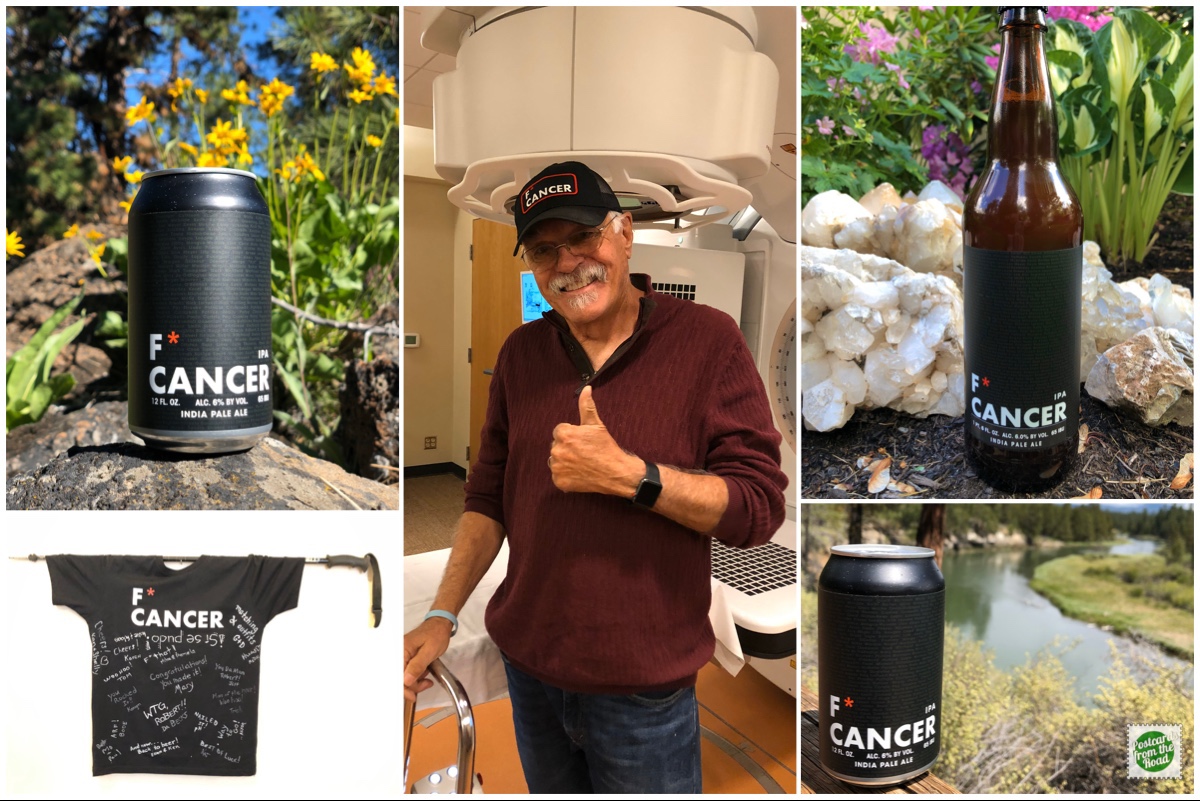 For the past five years, Silver Moon Brewing here in Bend has had an F Cancer campaign where proceeds go to programs fighting cancer during the summer months. This year's label featured 750 cancer fighters/survivors' names, which included both our names. In the center of the collage is Rob't after completing his 38th & final radiation treatment.*
But the story continues... About the same time period, Diana was completing a training run for an upcoming trail race. Just as she took her last few steps, she landed wrong on a rock and heard her ankle pop. After a painful night and a visit to urgent care the next morning, she found out that she fractured her fibula. It was time to wear the dreaded boot — six weeks worth.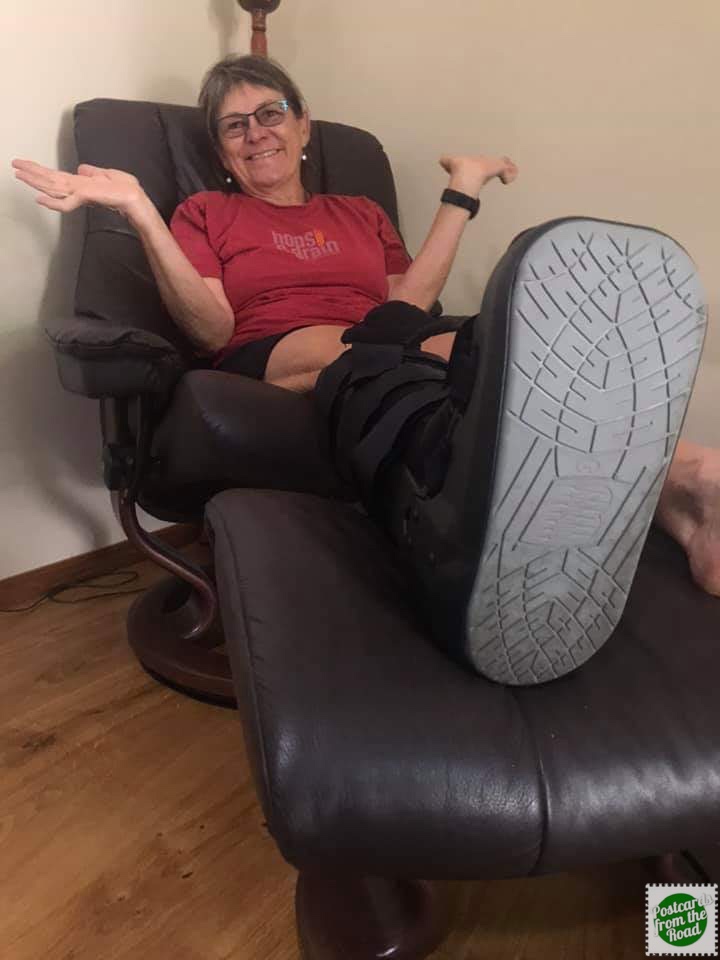 The Dreaded Boot.
So much for the planned trail race and all our other summer plans. It's sufficient to say that our summer was a wash.
So what did you on your summer vacation?
---
All submitted comments are subject to approval. Comments date format is: day/month/year.
---