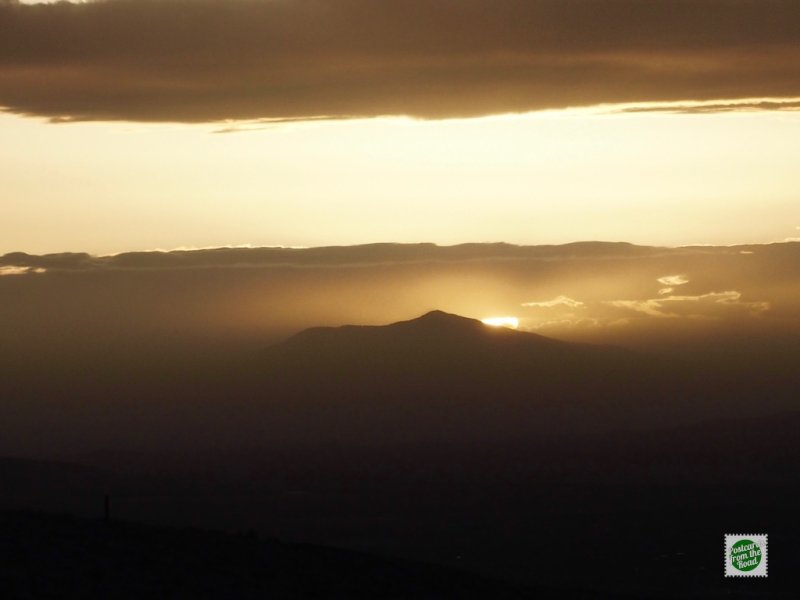 Apr 12, 2018
Top Pic: Sunset as seen through a dust storm settling in the valley below us.
We found a great campsite in Water Canyon BLM. The campsites are scattered along the road & creek. We took the first site. Looking up the canyon, only one other RV is insight.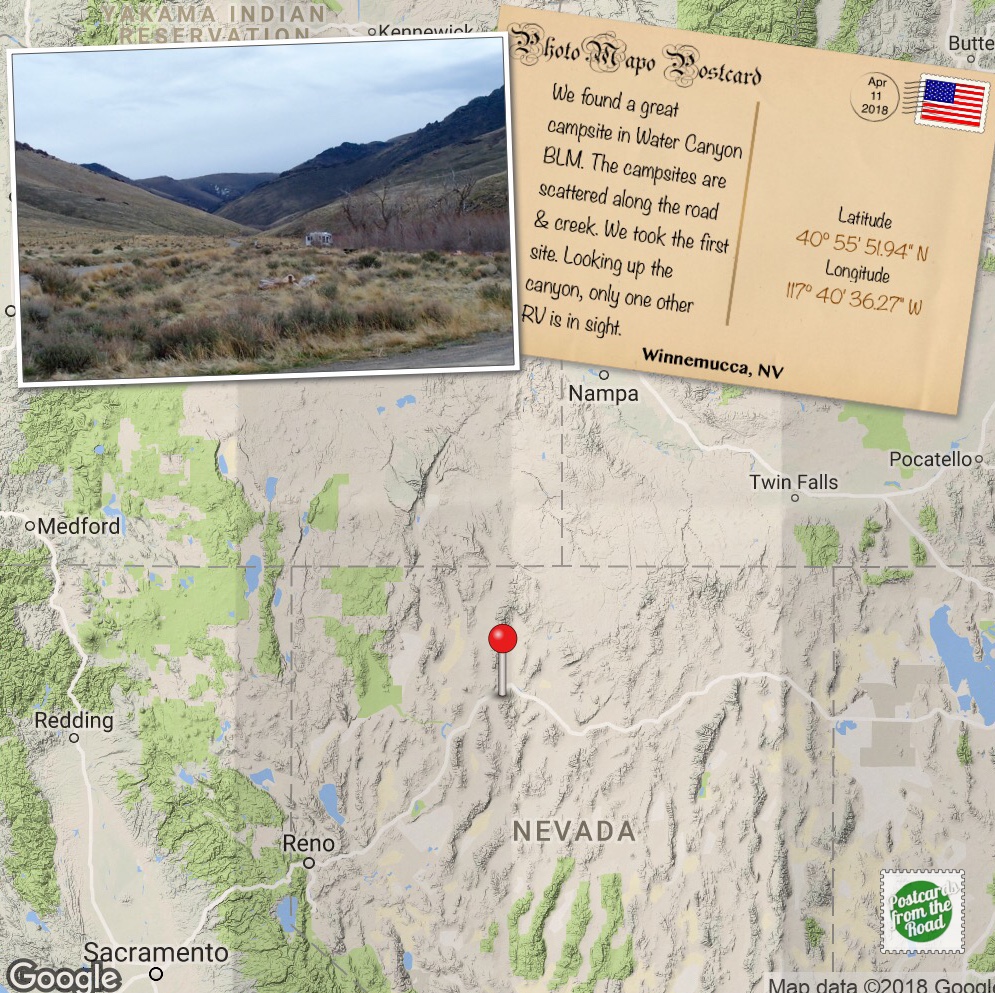 Water Canyon - BLM, near Winnemucca, NV: Site #not numbered (10 RV sites total) - This site has: no hookups. Campground Notes: vault toilets • no dump station available • creek access • trails from campground • trails nearby • 5414' elevation. Apr 11th - 13th. Miles driven: 130 miles (tap on mileage to see route & elevation change).

Pros:
• No Reservations.
• Free.
Cons:
• No dump station.
• Vehicles tend drive very fast on the road ignoring 20 mph speed limit.

Overall Experience: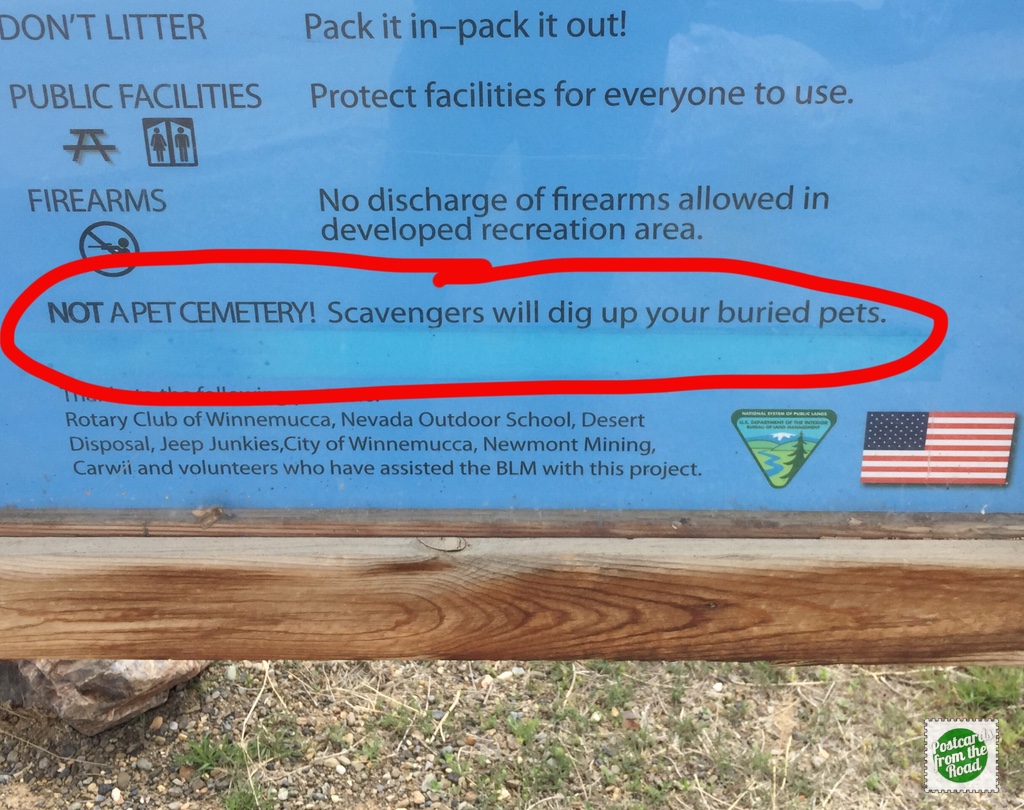 We've been to a heck of a lot of campgrounds but have never seen this rule before.
Local Flavor – Area Businesses We Enjoyed & Recommend
• Toasted Tavern With a name like that, we just had to try it. Varied food menu, along with a few veggie options. Generous servings and friendly service. Only a couple of microbrews, but they are served in 24 oz mugs.
• Khoury's Excellent selection & quality of fresh produce. Nice to find when you're on the road.
---
Additional Info: The Water Canyon Recreation Area in Nevada is a stunning natural area with plenty of recreational activities to enjoy. Located in the Mojave Desert, the area is known for its rugged terrain and breathtaking views.
The recreation area is home to a variety of outdoor activities, including camping, hiking, biking, and bird watching. Campsites are available for both tent and RV camping, and each site has a fire pit and picnic table.
The hiking trails in the area are perfect for exploring the unique terrain of the desert. The trails range from easy to difficult and offer amazing views of the surrounding area. There are also several mountain biking trails in the area, which offer a challenge for more experienced riders.
The bird watching opportunities in Water Canyon Recreation Area are second to none. The area is home to a variety of birds, including hawks, eagles, and quail. Birders can also spot a variety of other animals, including coyotes, foxes, and even mountain lions.
The Water Canyon Recreation Area is a great place to explore the natural beauty of Nevada. With plenty of activities and breathtaking views, it is the perfect place to spend a weekend or even a few days. Whether you're looking for a relaxing getaway or an adventure-filled vacation, Water Canyon Recreation Area has something for everyone.
---
All submitted comments are subject to approval. Comments date format is: day/month/year.
---