Top Pic: On the self-guided tour, the Toiyabe Mountain Range can be seen.
From the campground area, there is a self-guided tour of petroglyphs & other points of interest. Unfortunately, a lot of the petroglyphs are damaged by modern-day assholes.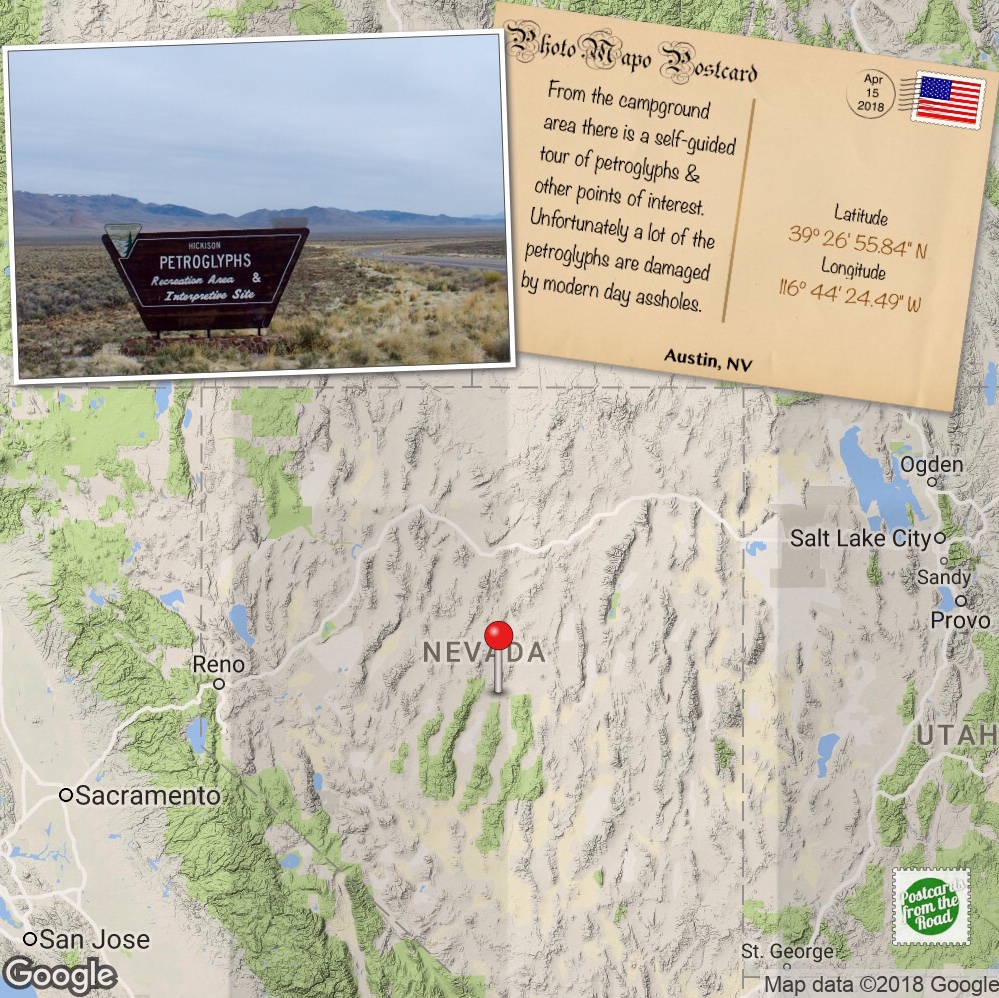 Hickson Petroglyph Recreation Area - BLM Campground, near Austin, NV: Site #Not numbered (16 RV sites total) - This site has: no hookups - dry camping. Campground/RV Park Notes: vault toilets • trails from campground • trails nearby • 6,580' elevation. Apr 14th - 15th. Miles traveled: 170 miles (tap on mileage to see route & elevation change).

Overall Experience:
Additional Info: The Humboldt Range in Nevada is home to a series of petroglyphs, or rock carvings, known as the Hickson Petroglyphs. These petroglyphs are thought to be the work of the Northern Paiute people, who have lived in the region for thousands of years. The petroglyphs depict a variety of images, including animals, human figures, and geometric designs.
The Humboldt Range is located in the northern part of Nevada, near the border with Oregon. The petroglyphs can be found in a remote area within the range, and are not easily accessible to the general public. However, they are considered an important cultural and historical site, and efforts are underway to protect and preserve them for future generations.
It is important to respect the Hickson Petroglyphs and the cultural significance they hold for the Northern Paiute people. It is illegal to deface or vandalize the petroglyphs, and visitors are asked to view them from a distance and not touch them.
---
All submitted comments are subject to approval. Comments date format is: day/month/year.
---