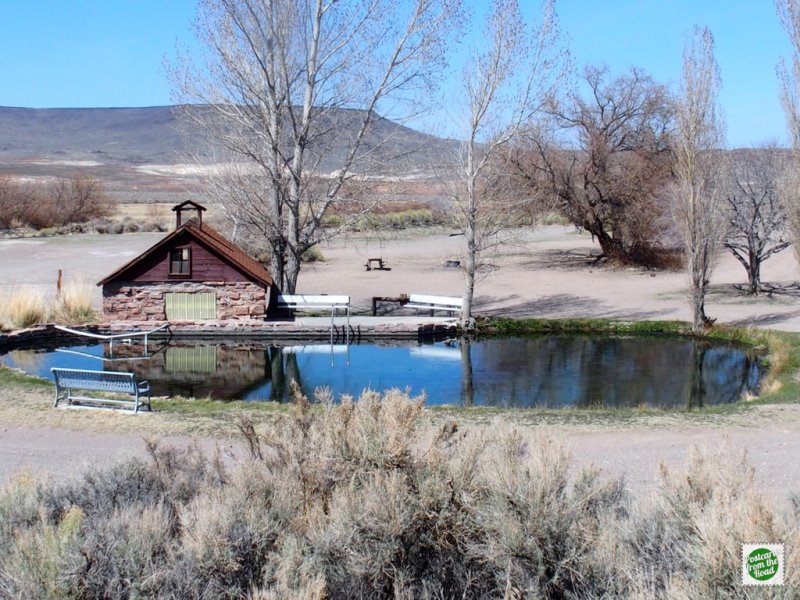 Apr 09, 2018
A rustic campground with a naturally heated pool & showers located in the Virgin Valley within the Sheldon Wildlife Refuge. A great location for exploring & finding fire opals.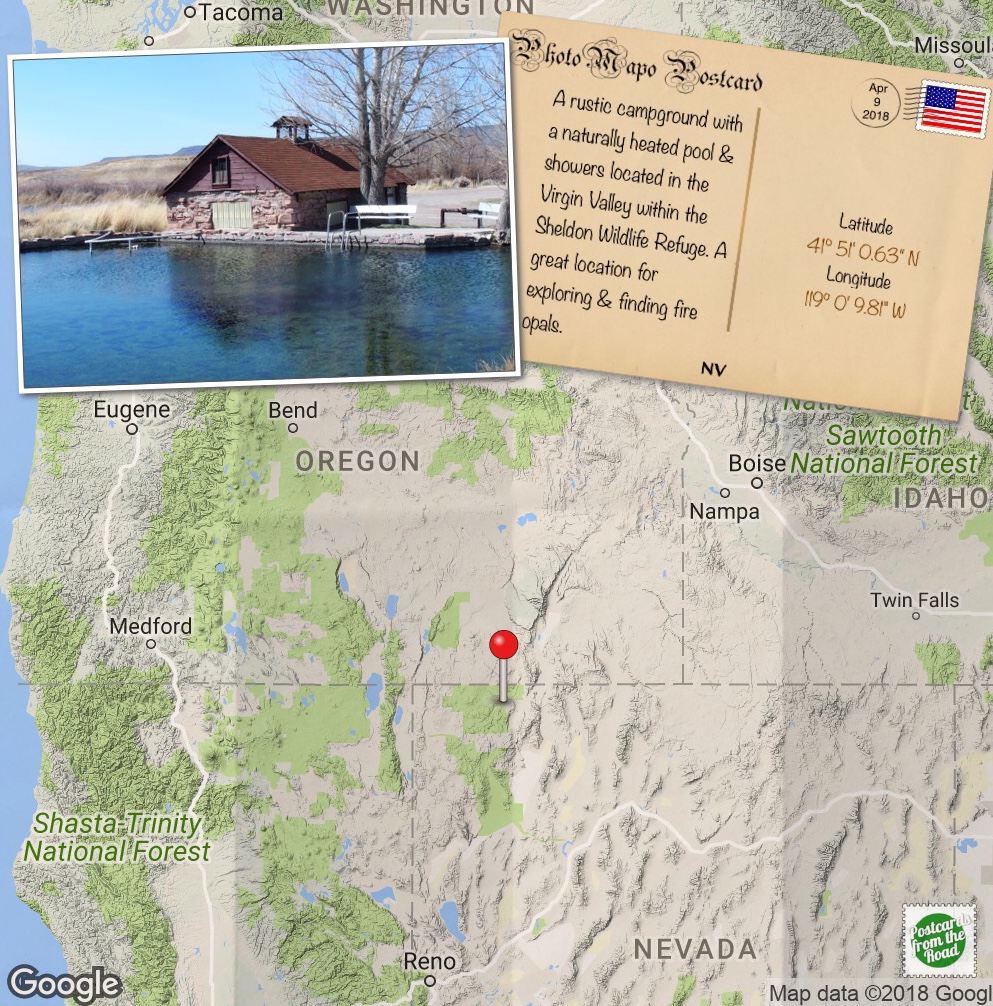 Virgin Valley Campground - US Fish & Wildlife, near Denio, NV: Site (dispersed camping with picnic tables & fire rings) - This site has: water nearby. Campground Notes: vault toilets • showers • no dump station available • ponds & naturally heated pool access • trails nearby • 4840' elevation. Apr 9th - 11th. Miles travel: 106 miles (tap on mileage to see route & elevation change).

Pros:
• Quiet.
• No reservations.
• Free
Cons:
• No Dump station.

Overall Experience: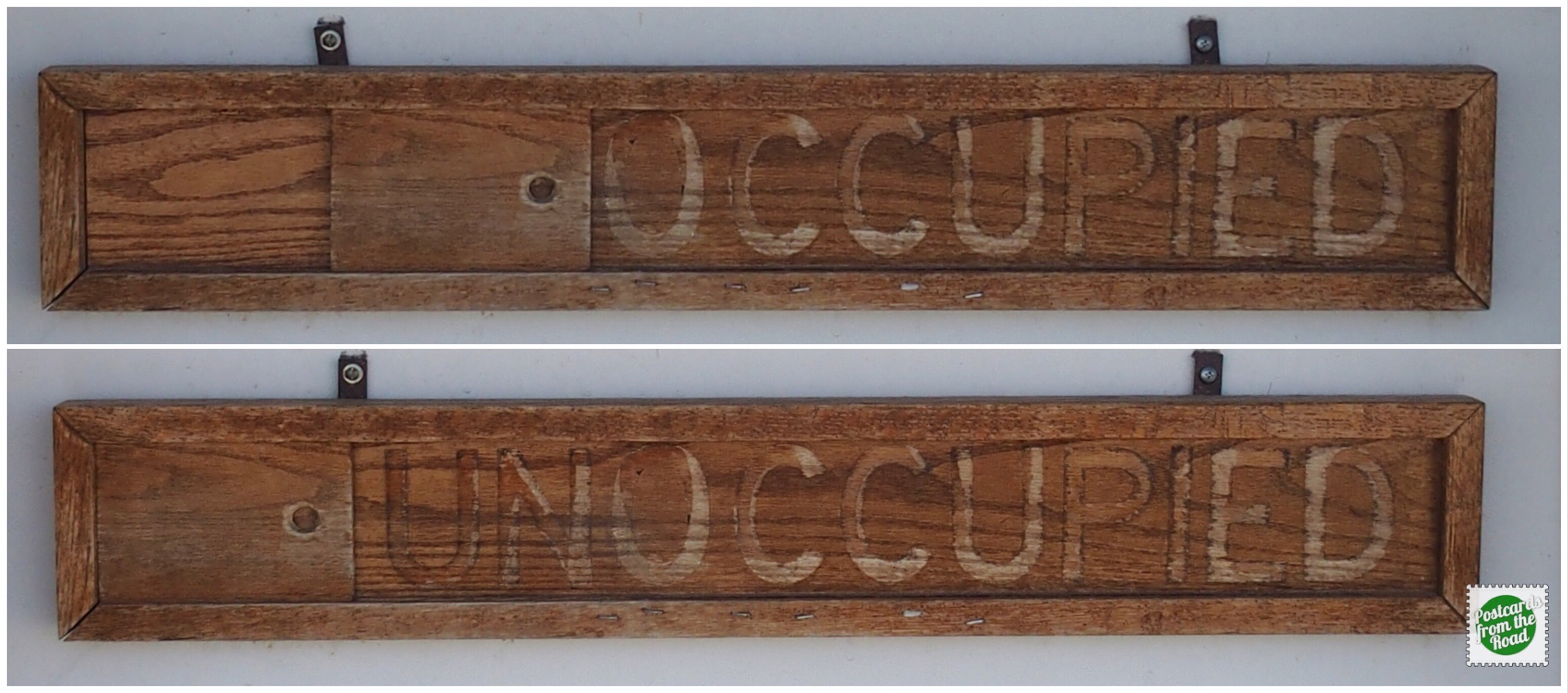 The bathhouse door has a sliding tab so you can indicate if it is occupied or unoccupied.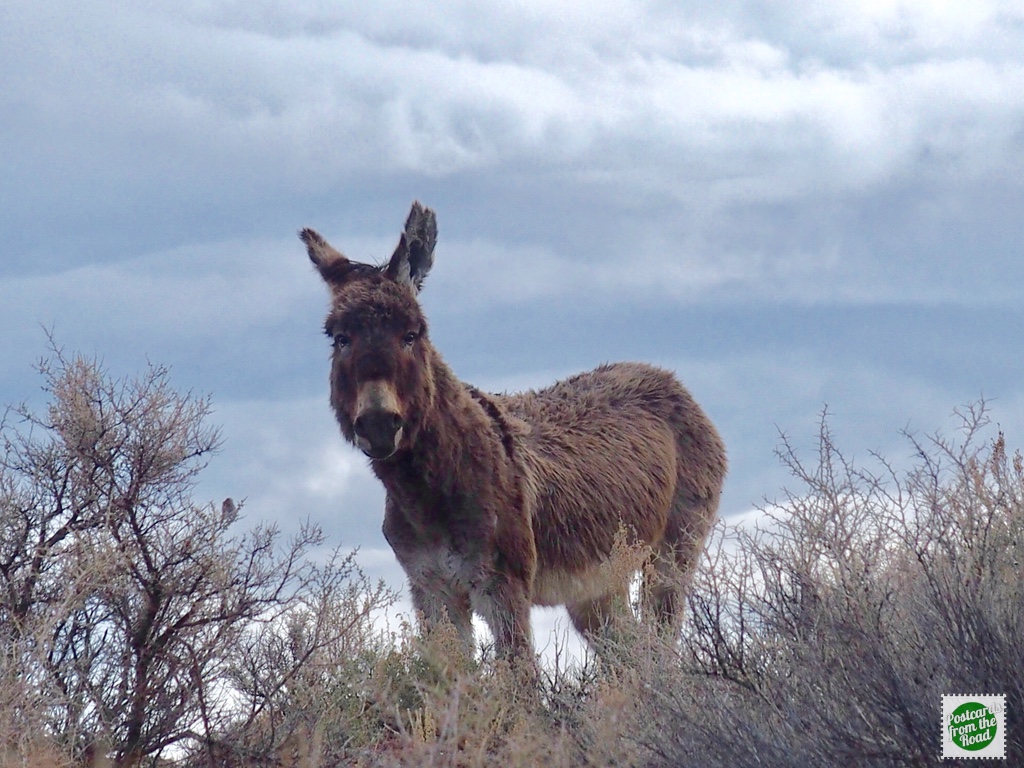 A wild burro visited early one morning. His hey-haws were so loud that Mooch started trembling in the coach. US Fish & Wildlife is actively trying to trap them. I guess they haven't caught this guy yet.
---
Additional Info: Sheldon National Wildlife Refuge is a protected area located in northwest Nevada, near the Oregon border. It is managed by the U.S. Fish and Wildlife Service as part of the National Wildlife Refuge System. The refuge was established in 1931 to provide habitat for pronghorn antelope and other wildlife.
The refuge covers over 600,000 acres of diverse habitat, including sagebrush-covered plains, juniper woodlands, and high desert mountains. It is home to a variety of wildlife, including pronghorn, mule deer, bighorn sheep, golden eagles, and other birds of prey. The refuge also supports a number of threatened and endangered species, such as the greater sage-grouse and the Lahontan cutthroat trout.
In addition to its wildlife, Sheldon National Wildlife Refuge is known for its historic and cultural resources. The refuge is located within the traditional territory of the Western Shoshone and Paiute tribes, and it contains a number of important cultural sites, including rock art and petroglyphs. The refuge also contains a number of historic ranching and mining structures, which provide a glimpse into the region's rich history.
The refuge is open to the public and offers a variety of recreational opportunities, including hiking, fishing, and wildlife viewing. There are also several designated scenic drives and trails, as well as a number of developed campgrounds. If you are planning a visit to Sheldon National Wildlife Refuge, be sure to check with the U.S. Fish and Wildlife Service for current information about access and facilities.
---
All submitted comments are subject to approval. Comments date format is: day/month/year.
---