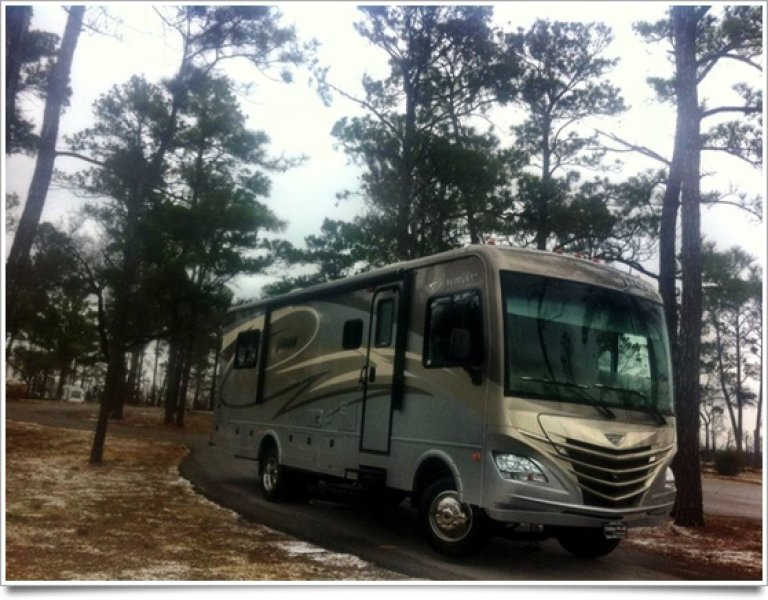 Feb 05, 2014
It's official. Robt and I and are now officially full-timers. The last day at our Rowena home was quite emotional, as can be expected after over 30 years there for me. But after the closing, we had a real feeling of freedom.
First stop was at my brother's driveway at his house in Austin to visit with them and take care of some business in Austin. Enjoyed a Super Bowl party with Al, Jo, and Cindy.
We are now camped at Bastrop State Park, breaking in the new house (aka "the turtle") and still tying up loose ends. Our first big glitch was difficulty getting a base plate for towing the new Subaru, i.e., having to go to Katy, TX, or Nebraska??!! to get it done. Then we discovered Spillar Hitch Co could do the job in Austin, and I think do it better than the other 2 companies. Work should be completed within a week, so we should then be able to be on our way.
I am excited, anxious, scared, happy...all kinds of emotions right now. I will truly miss a lot about Austin, especially friends and family, but truly grateful to be able to embark on such a journey.
For now, it is time to sort some of the stuff that got hastily passed from the old house to the new in the frenzy to vacate.
~ Diana
---
All submitted comments are subject to approval. Comments date format is: day/month/year.
---