Wow, a 308-mile day – that's big milage for us! But well worth it with a view like this from our campsite overlooking Ajo Mountain. Time to chill.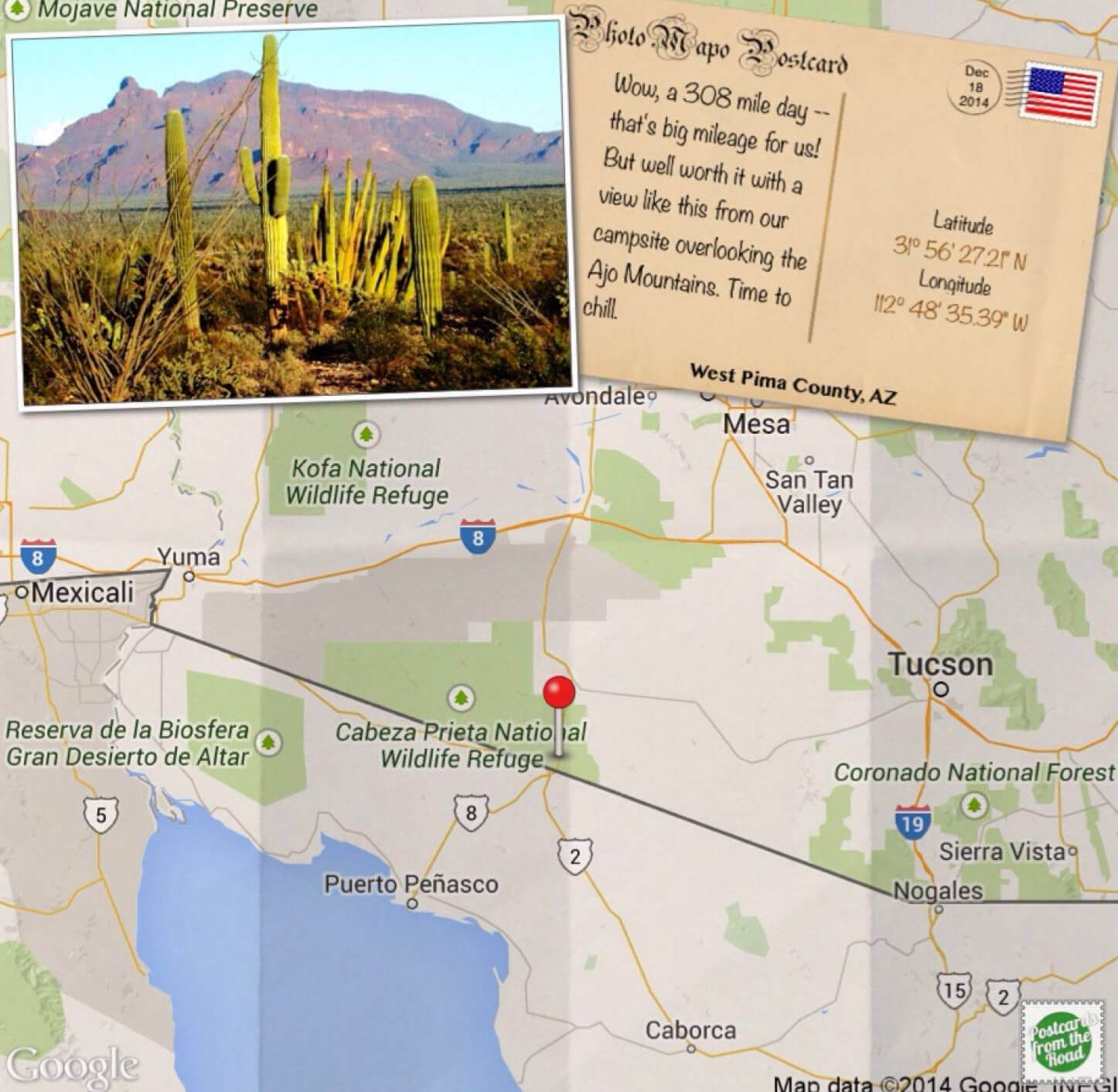 Twin Peaks Campground: Site #45, this site has water nearby, dump station available, 208 total sites, 1710 ft elevation. Dec 18th - 29th.

Overall Experience:
Puerto Blanco Drive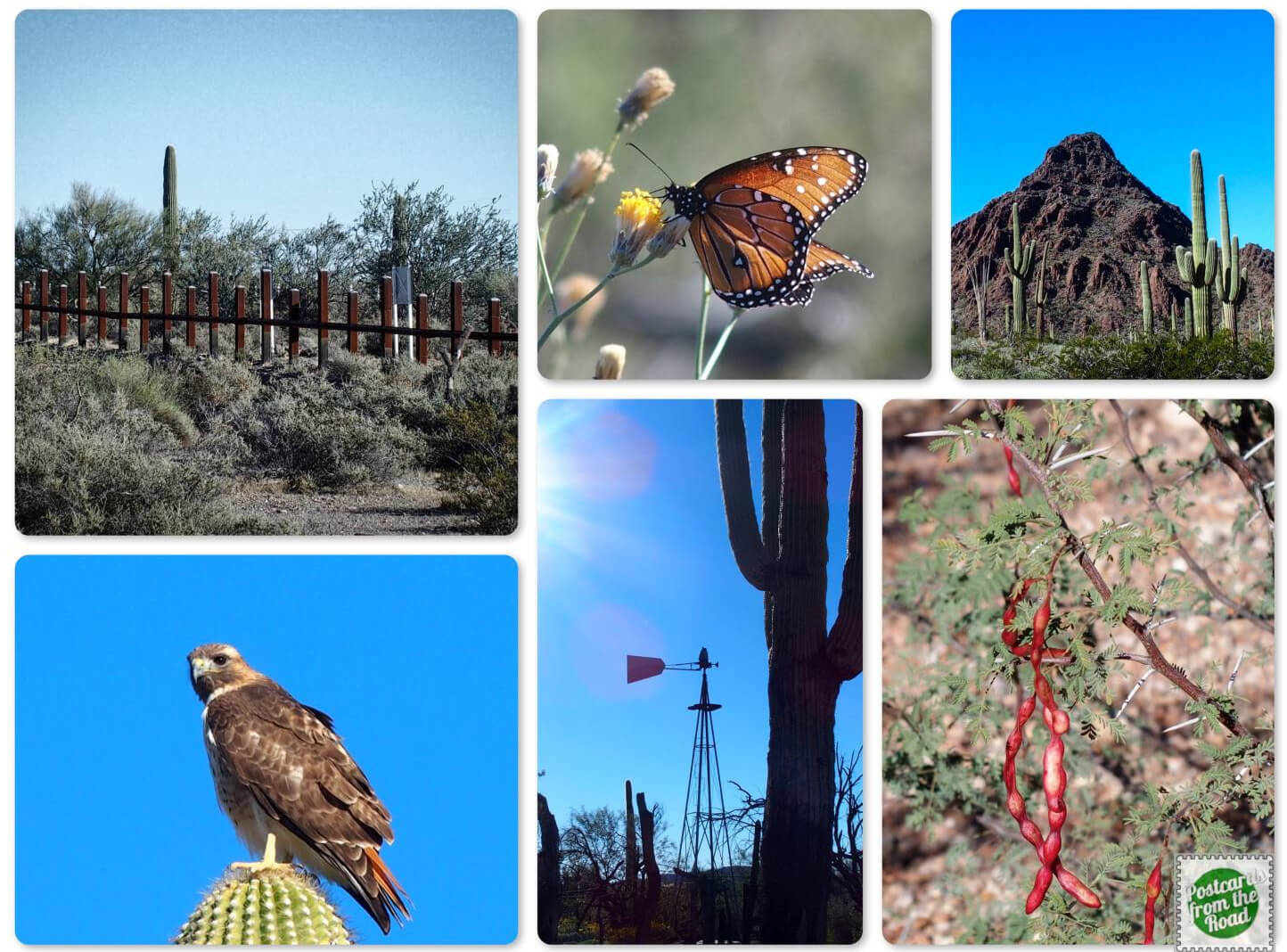 Another day in the backcountry at Organ Pipe Cactus National Monument. This time auto touring on the 41 mile Puerto Blanco Drive gravel road, with a short hike (1.4 miles) to Dripping Spring and Dripping Spring pass above.
From the pass, we had great views of the desert in all directions. We really like the desert, so for us, this was an exciting drive. There was a road section just before Quitobaquito, about a mile in length, rooted in the sandy Aguajita Wash. It was a tad tricky driving in the loose sand. Towards the end of the loop, we paralleled Mexican Federal Highway 2 and could see the cars and trucks traveling on this route, mixed with an assortment of roadside businesses on the Mexican side of the border.
Trails of the Puerto Blanco Mountains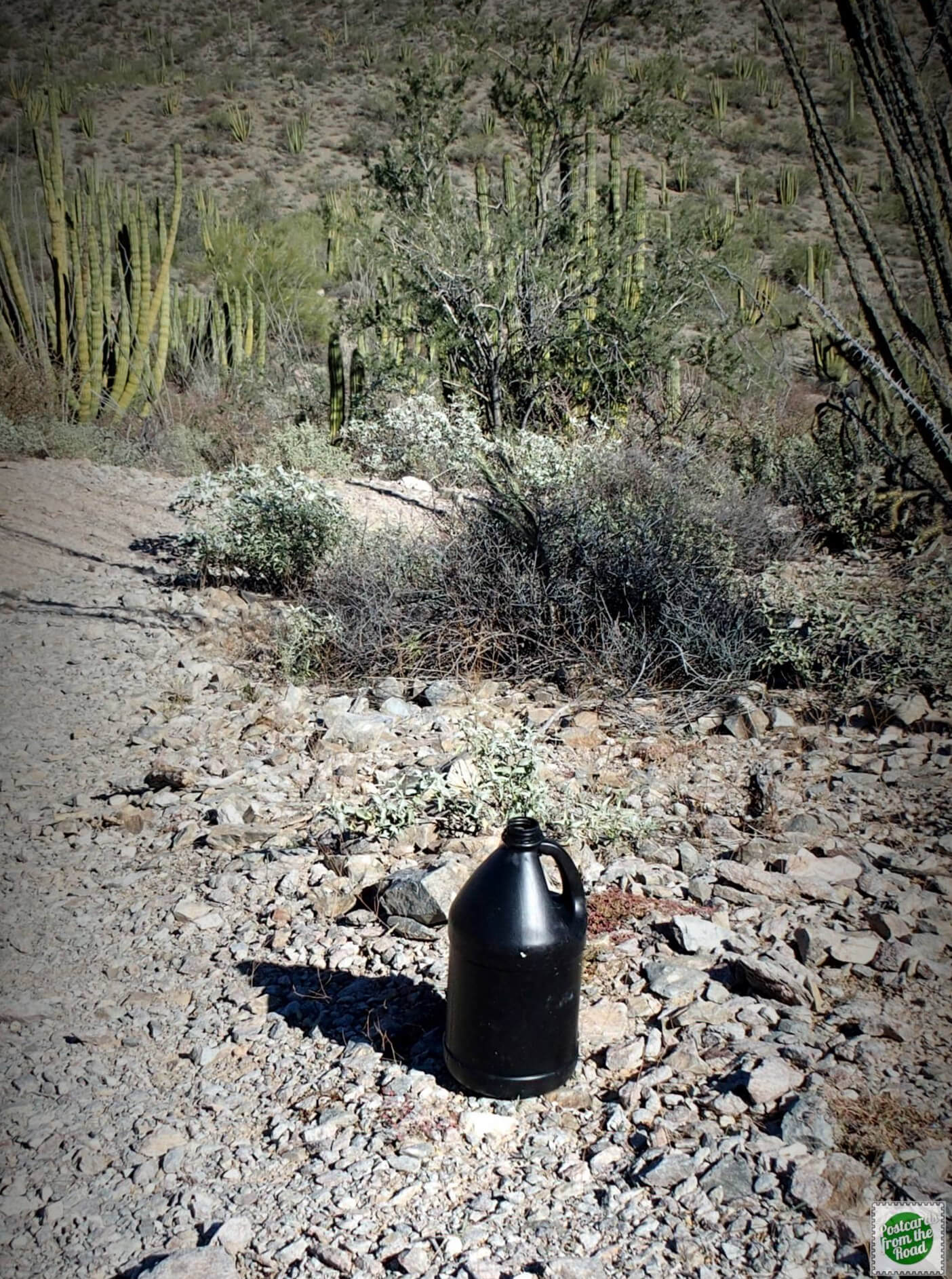 Okay, what would give you a bigger adrenalin rush out hiking? A bear or a couple of cans of beans? For us, it was definitely the beans. When out in the backcountry here, the park rangers recommended avoiding people with backpacks and carrying black water jugs, i.e., smugglers. We were told that they carry up to 40 pounds of drugs across the desert, and at predetermined locations, they leave the packs and head back to Mexico, where they get paid for delivery. Well, today's nine-mile hike apparently took us along a couple of their routes. At one point, there were abandoned black jugs on the side of the trail, and then we came across one half full jug next to a cairn in the middle of the trail. Creepy! But the real rush came near the end of the hike, maybe about a mile and a half left.
The trail had gone into a wash for about a mile. In this wash were more footprints than we have seen in a while and many discarded black bottles. And then the real kicker: there, set up on a rock, were a couple of cans of beans and two-gallon bottles of water. This happened about an hour and a half before sunset. We're not sure if we interrupted someone's dinner or they still haven't arrived. But in either case, we both had an adrenalin rush and started really moving out. A footnote: The trails in Organ Pipe are relatively safe, you need to be aware of your surroundings (like many places in this country), and those out smuggling will try to avoid you. If they approach, we have been told that they are usually in trouble and need help.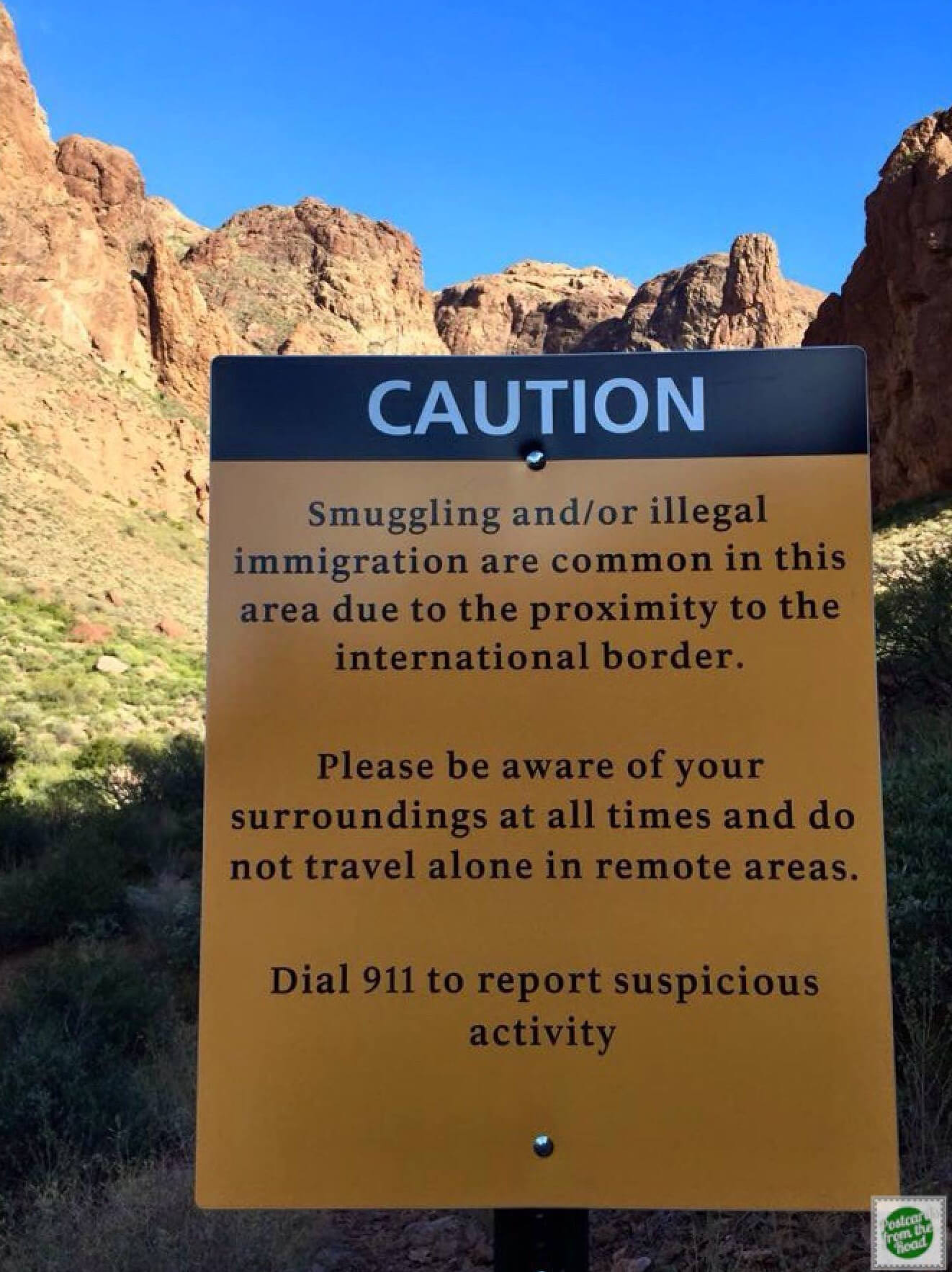 ---
All submitted comments are subject to approval. Comments date format is: day/month/year.
---