"It's like déjà vu all over again." We pulled into the same RV park in Tehachapi, on the same day exactly one year later, and got the same site. How about that?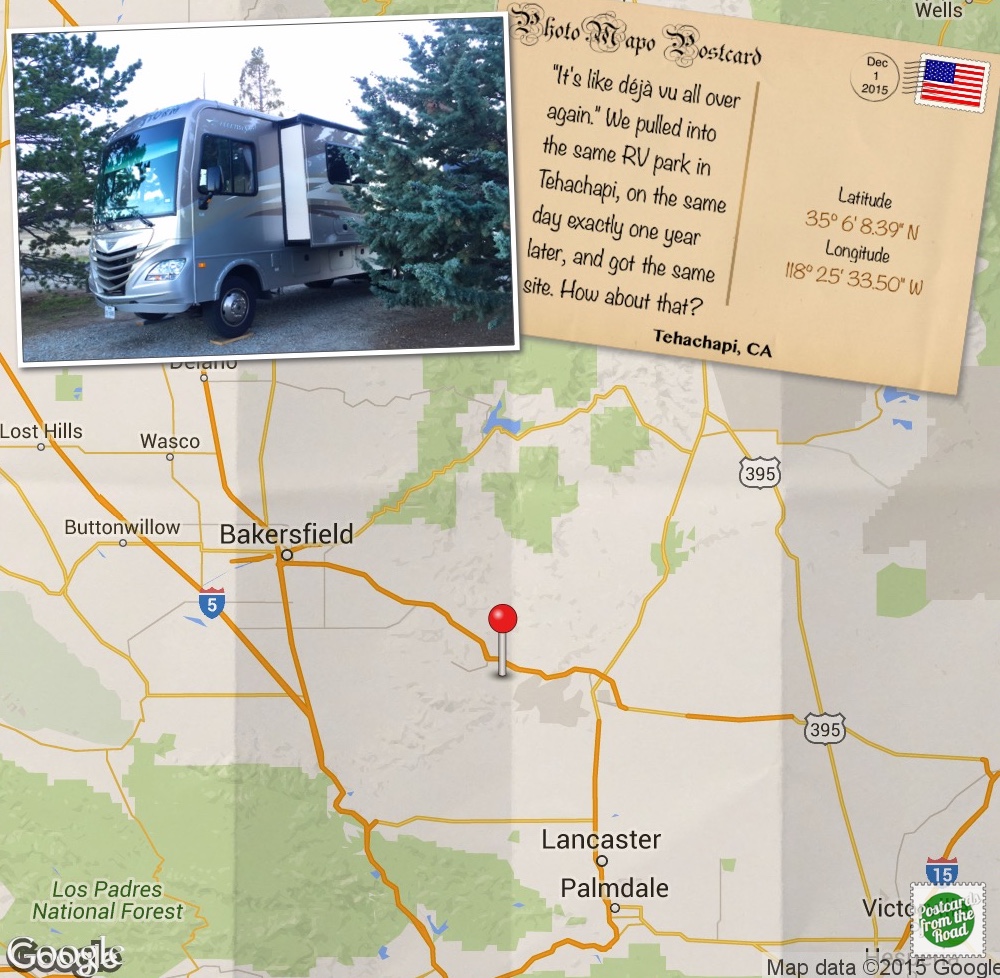 Mountain Valley RV Park - RV Park, Tehachapi, CA: Site 26 (27 RV sites total) - This site has: electric & water hookups. RV Park Notes: flush toilets • showers • dump station available • trails nearby • 4283' elevation. Dec 1st - 3rd. Miles driven – 292.
Overall Experience:

This RV Park is located next to a small airport that has a glider flight school. Rides are also available.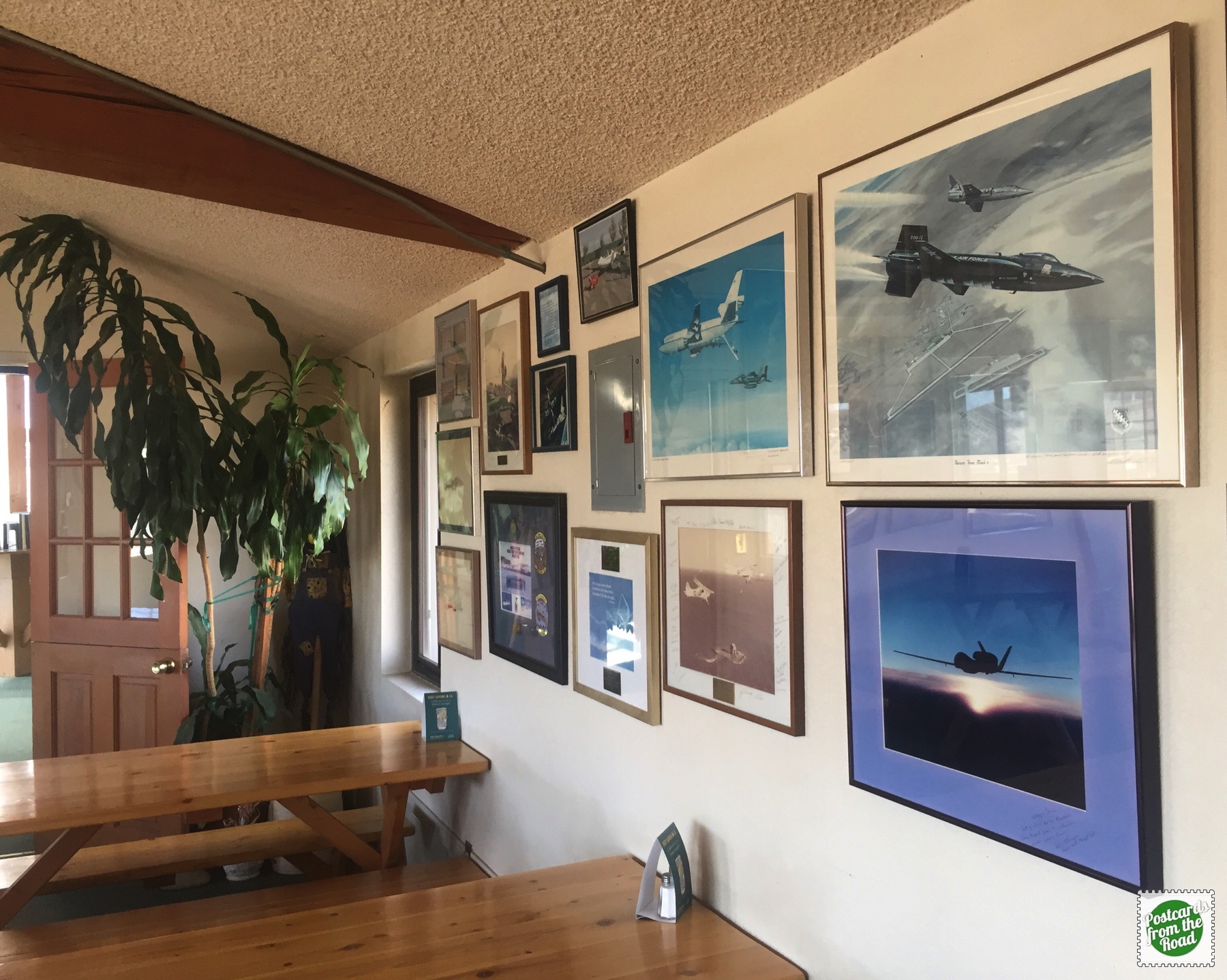 Raven's Nest offers fresh made sandwiches, soups, chili & healthy alternatives . Located upstairs in the airport administration building and within walking distance from our RV. Great location to watch the gliders take off & land.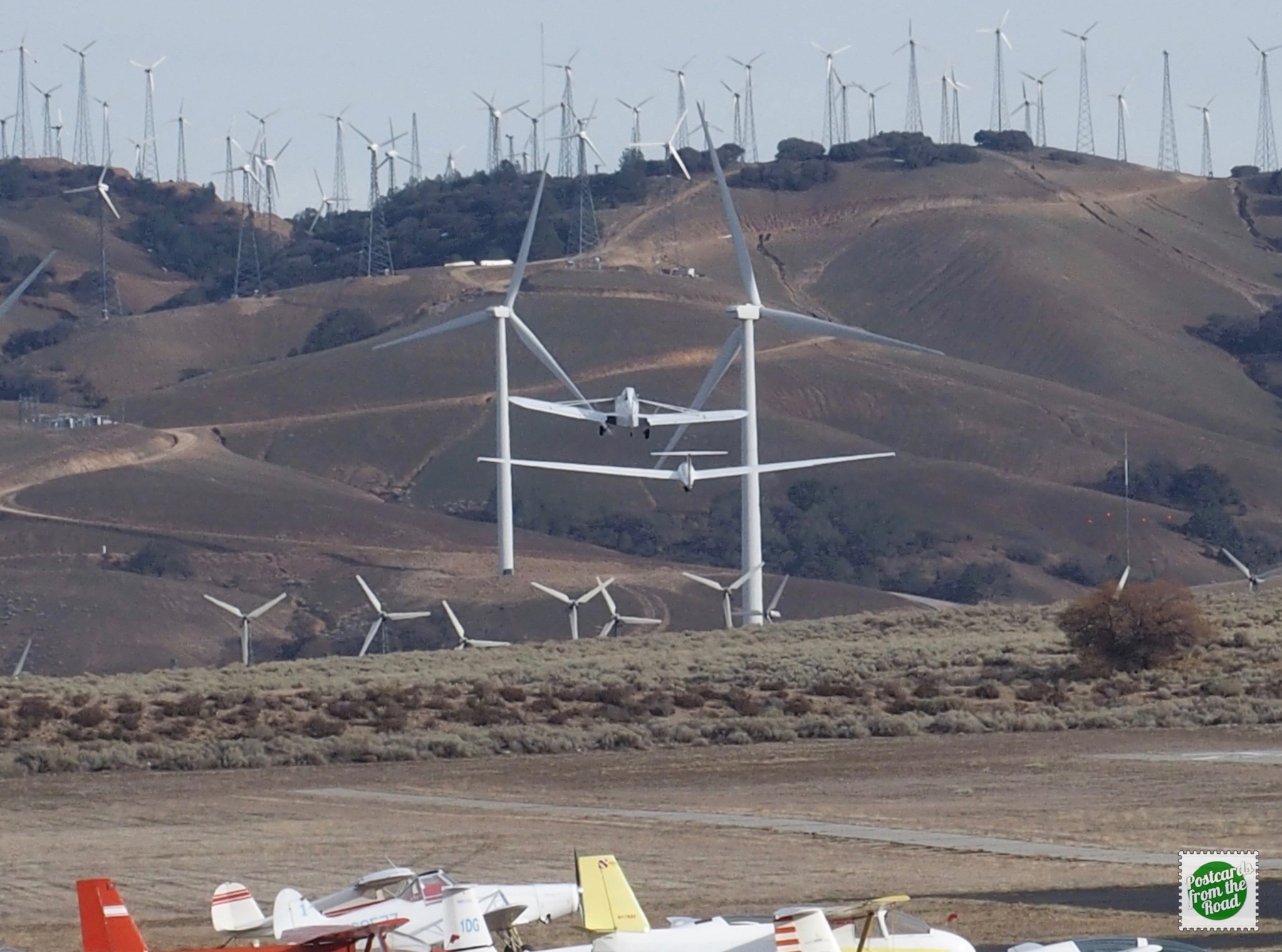 Glider taking off. When aerotowed, the glider is towed behind a powered aircraft using a rope about about 200 ft long. The glider pilot releases the rope after reaching the desired altitude. Look closely and you'll see the powered plane towing the glider in front of the windmills.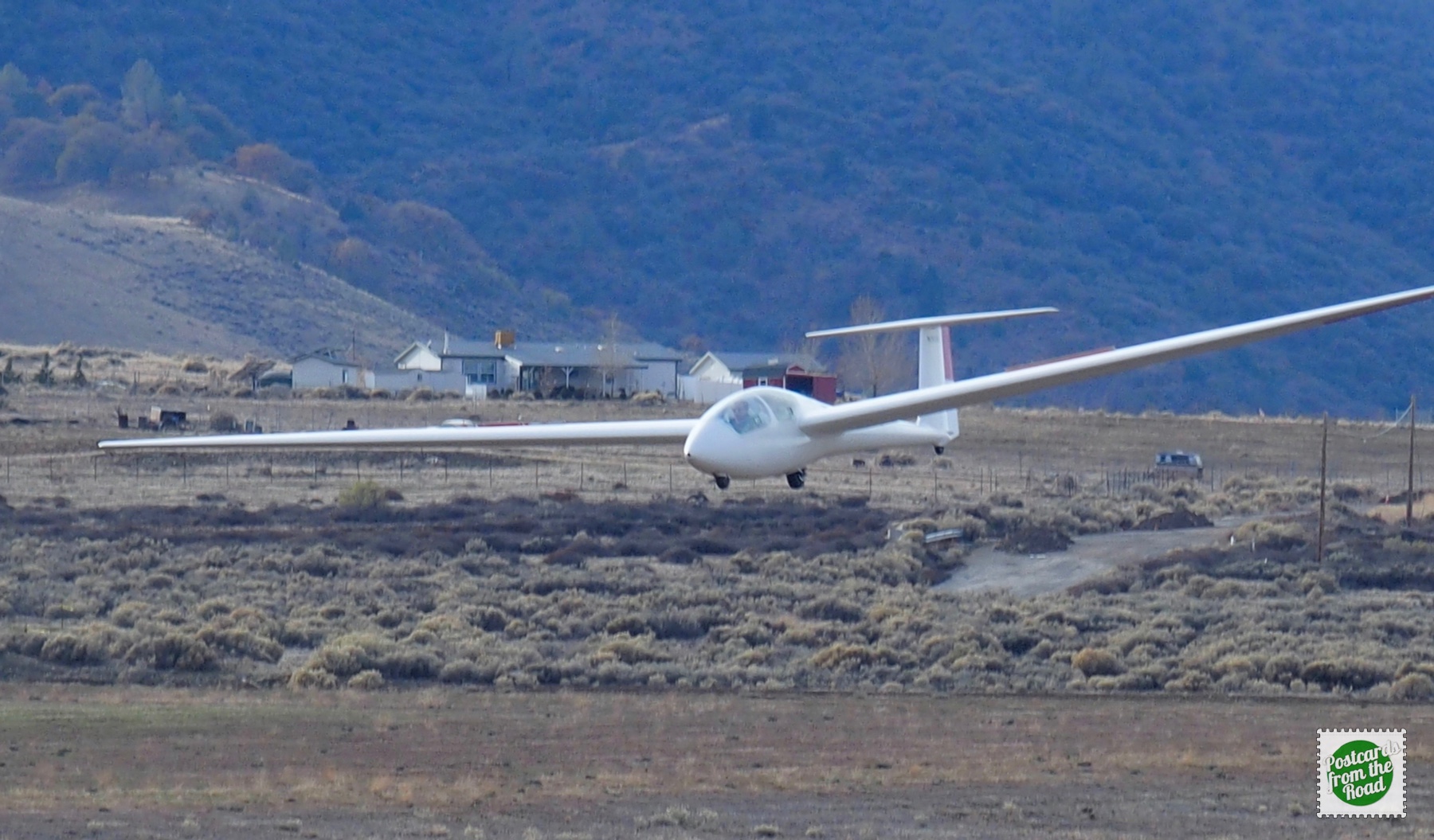 Glider landing.
Local Flavor – Area Businesses We Enjoyed & Recommend
• Kohnen's Country Bakery
• Raven's Nest
---
---
Based out of
Bend, OR
• Exploring North America