"We arrived at our lot in Jojoba Hills to find a Bird of Paradise welcoming us along with an orange and a lemon tree. How cool is that?"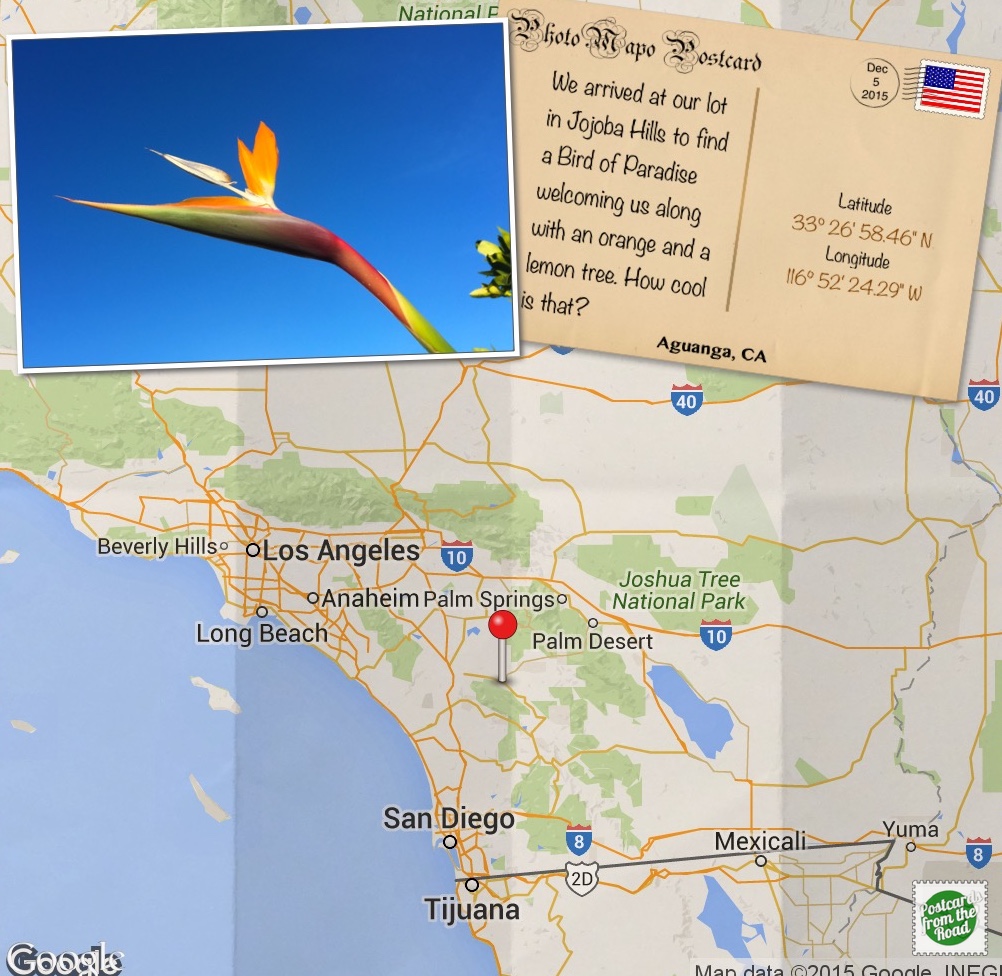 Jojoba Hills SKP RV Resort - Nonprofit SKP Co-Op, Aguanga, CA: Sites – Our first site #221, transfered to site #217 (283 RV sites total) - This site has: full hookups • cable tv. RV Park Notes: flush toilets • showers • dump station available • trails nearby • 2,110' elevation. December 3rd - Feb 28th & March 9th - 29th. Miles traveled: 192.

Overall Experience:
In September, we became members of Jojoba Hills. We had been on the waiting list for this co-op since our visit in December 2014. We plan to continue traveling throughout the year, but Jojoba Hills will be our winter base from which we take short trips (sometimes with our coach) to explore the area.
Quote from the Escapees website: "The Escapees RV Club helped start the SKP Co-Op parks, but does not own them or run them. Each Co-Op park is a separate and independent nonprofit corporation. Only Escapee members may purchase an SKP Co-Op membership (when one is available), and that membership entitles them to use a specified lot until they die or sell the membership back to the corporation."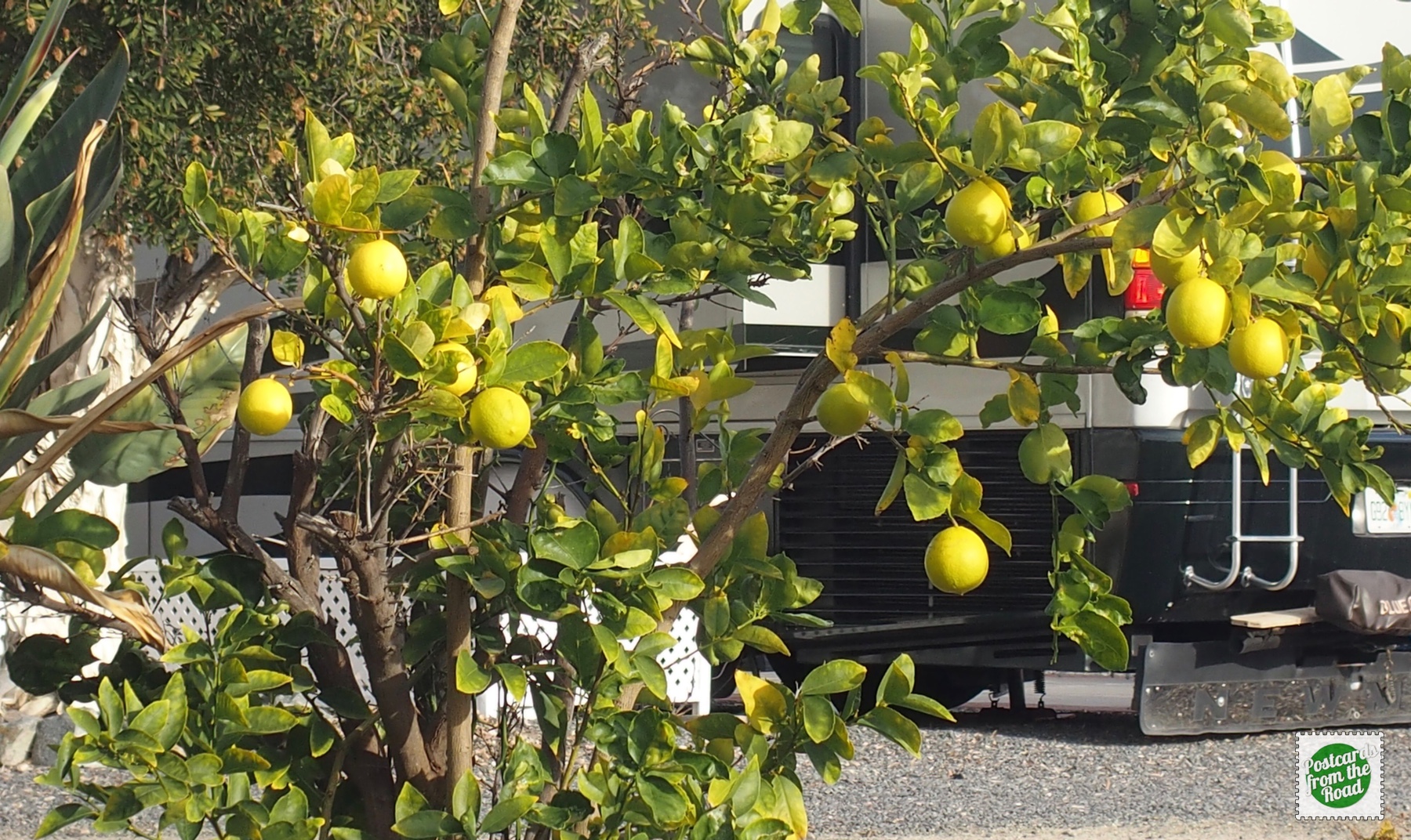 It turns out that in addition to lemon & and orange trees, we also have a lime tree on our lot!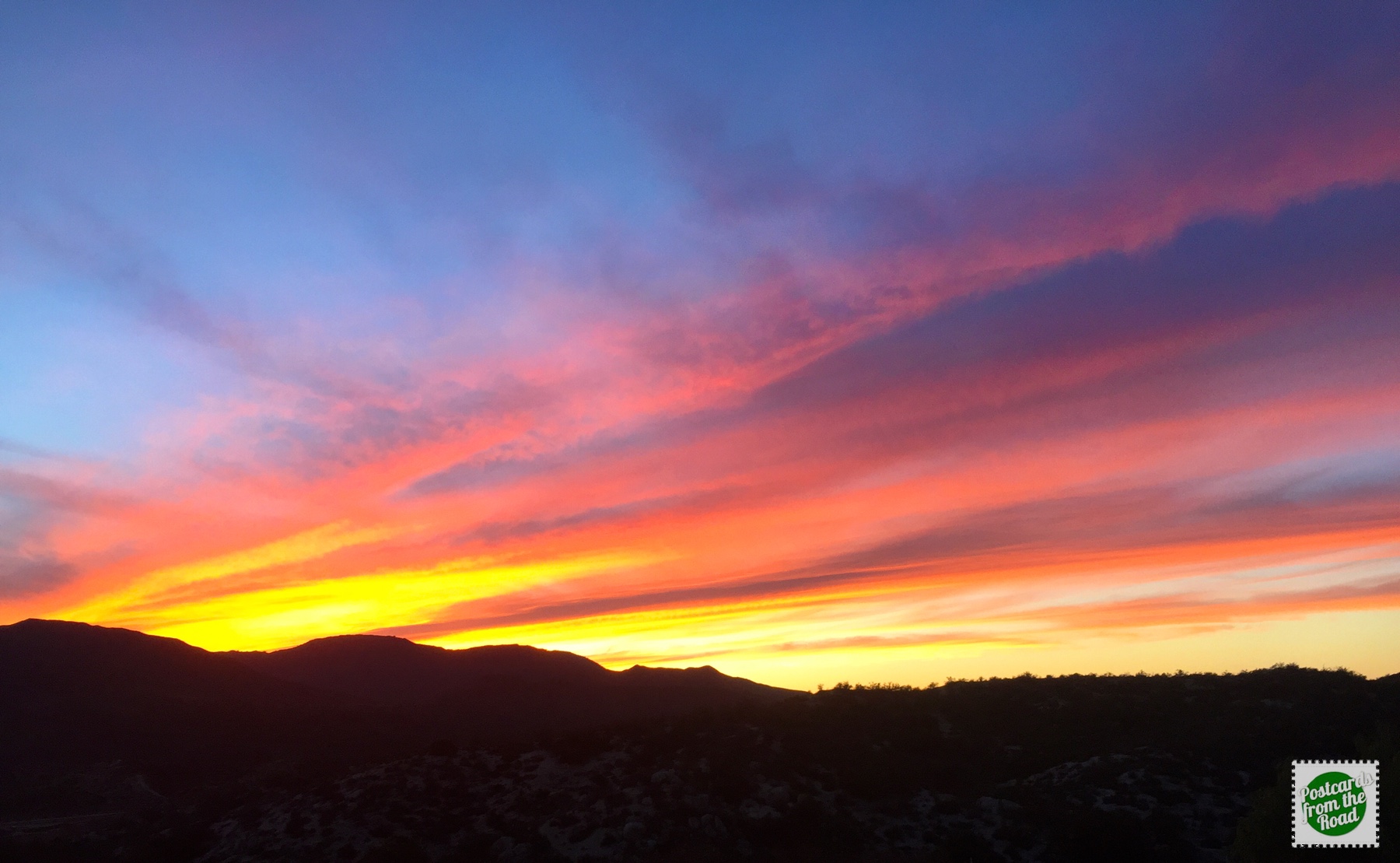 We are back in the land of amazing sunsets. This one greeted us on our first evening in the park.
Random photos were taken in & around Jojoba Hills SKP RV Resort.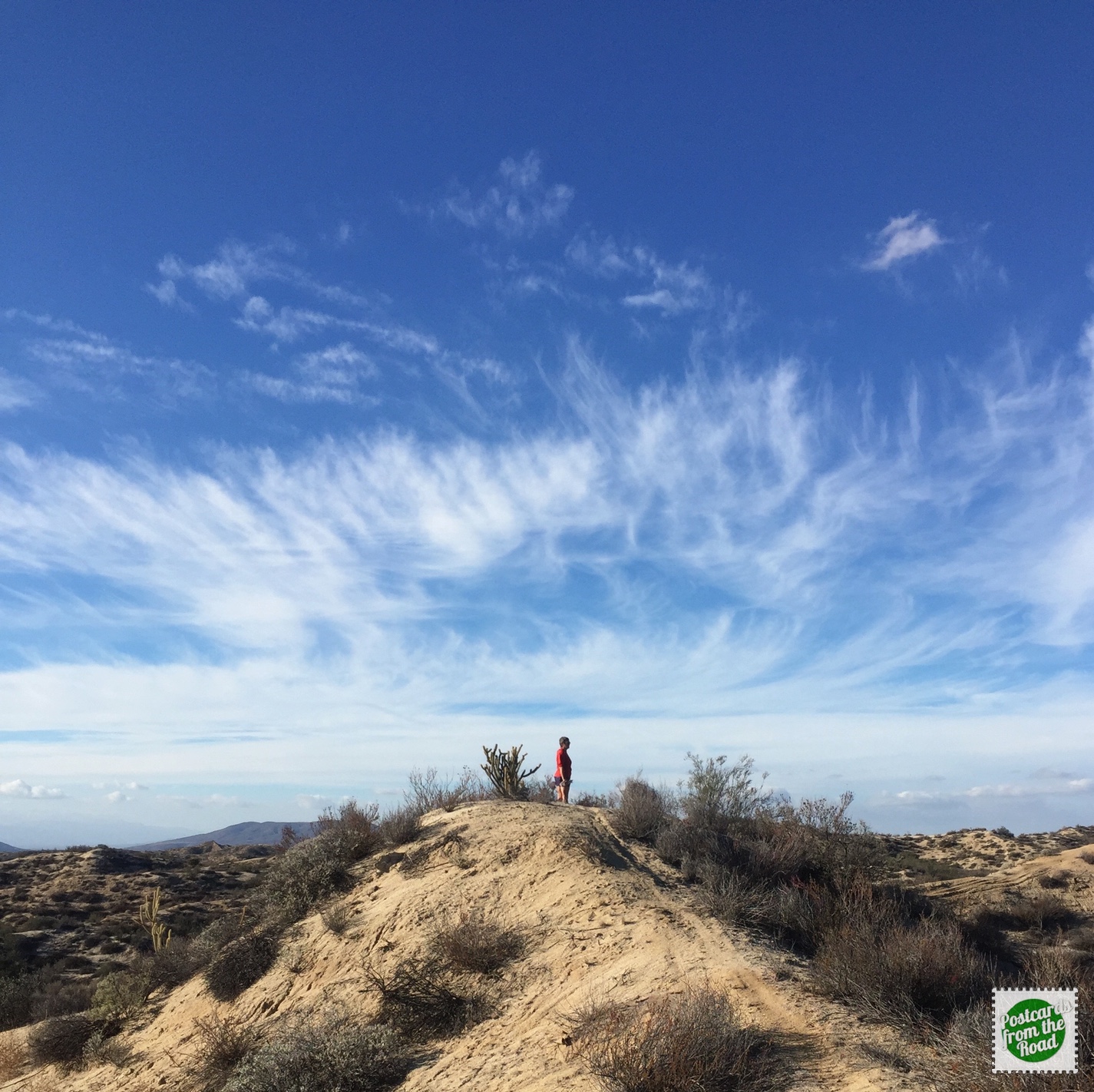 We spent part of the afternoon exploring the BLM land adjacent to our RV park. This is the high desert at about 2,100' elevation with one-lane roads winding around and random single track trails along ridgelines. Lots of fun!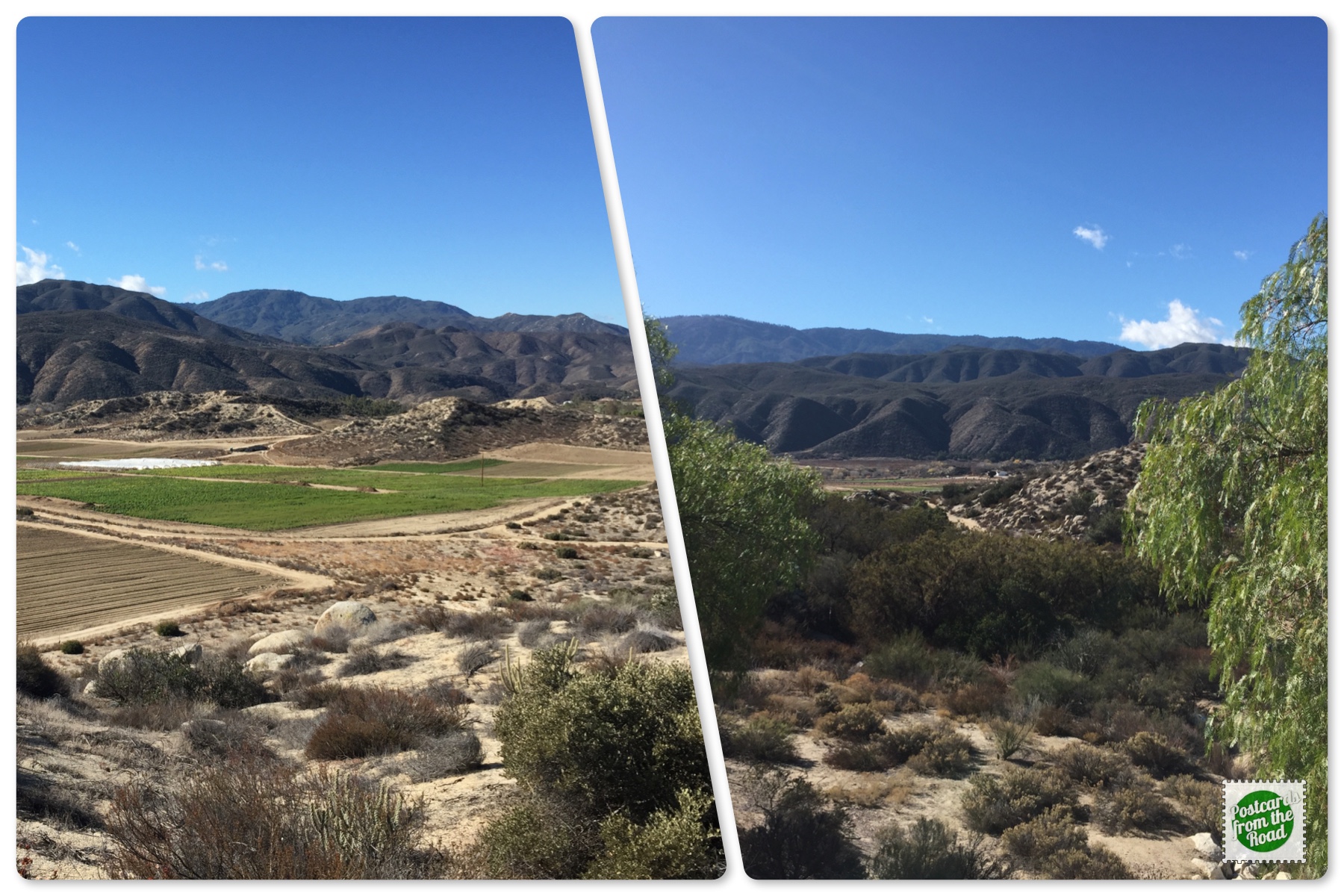 A couple of views from Granite Loop just down from our site. Both farms & vineyards can be found in the area.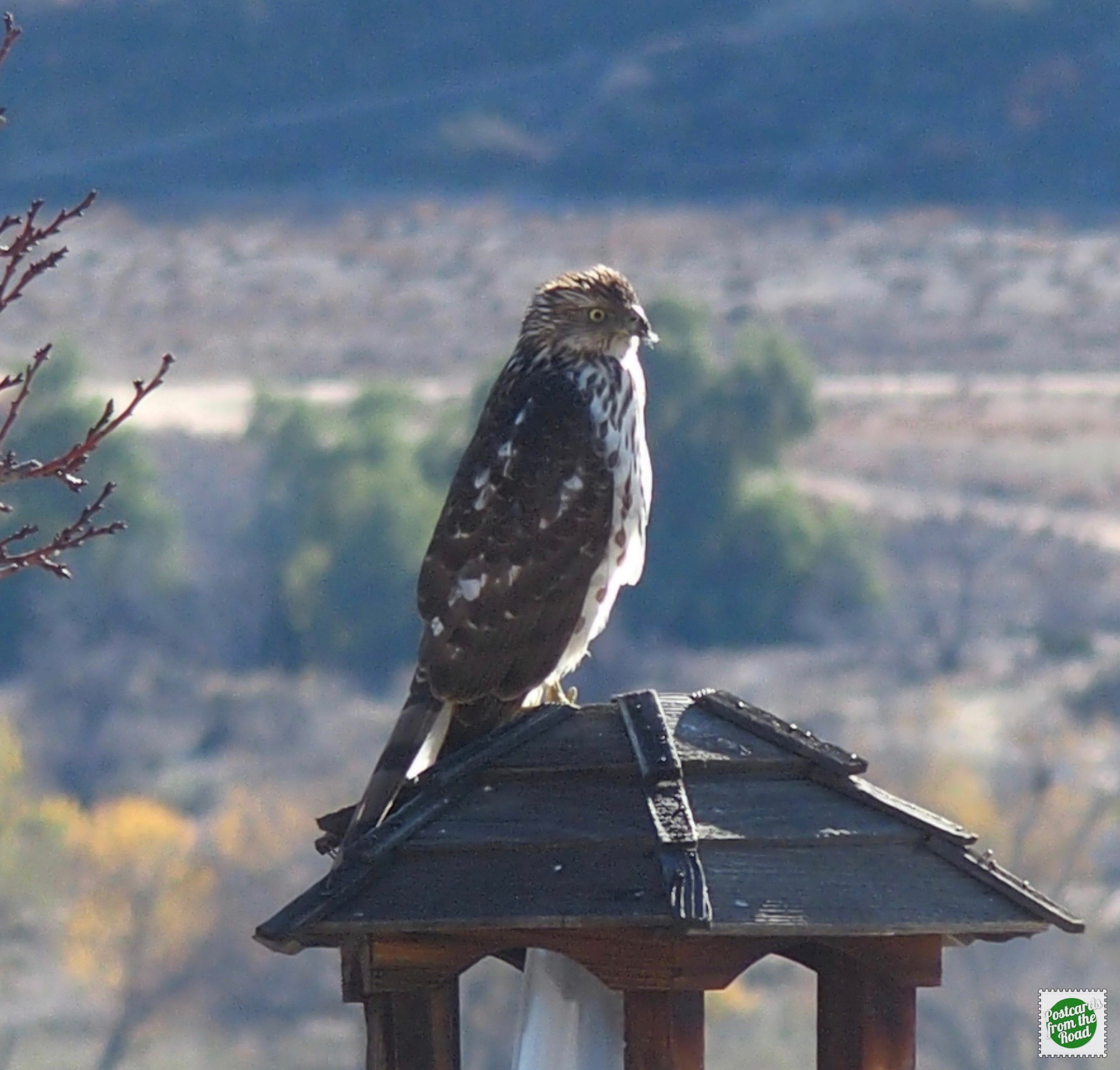 This guy was cruising our hood. We don't know how big his appetite was, but both the hummingbirds & quail took cover (also the lbb's hid).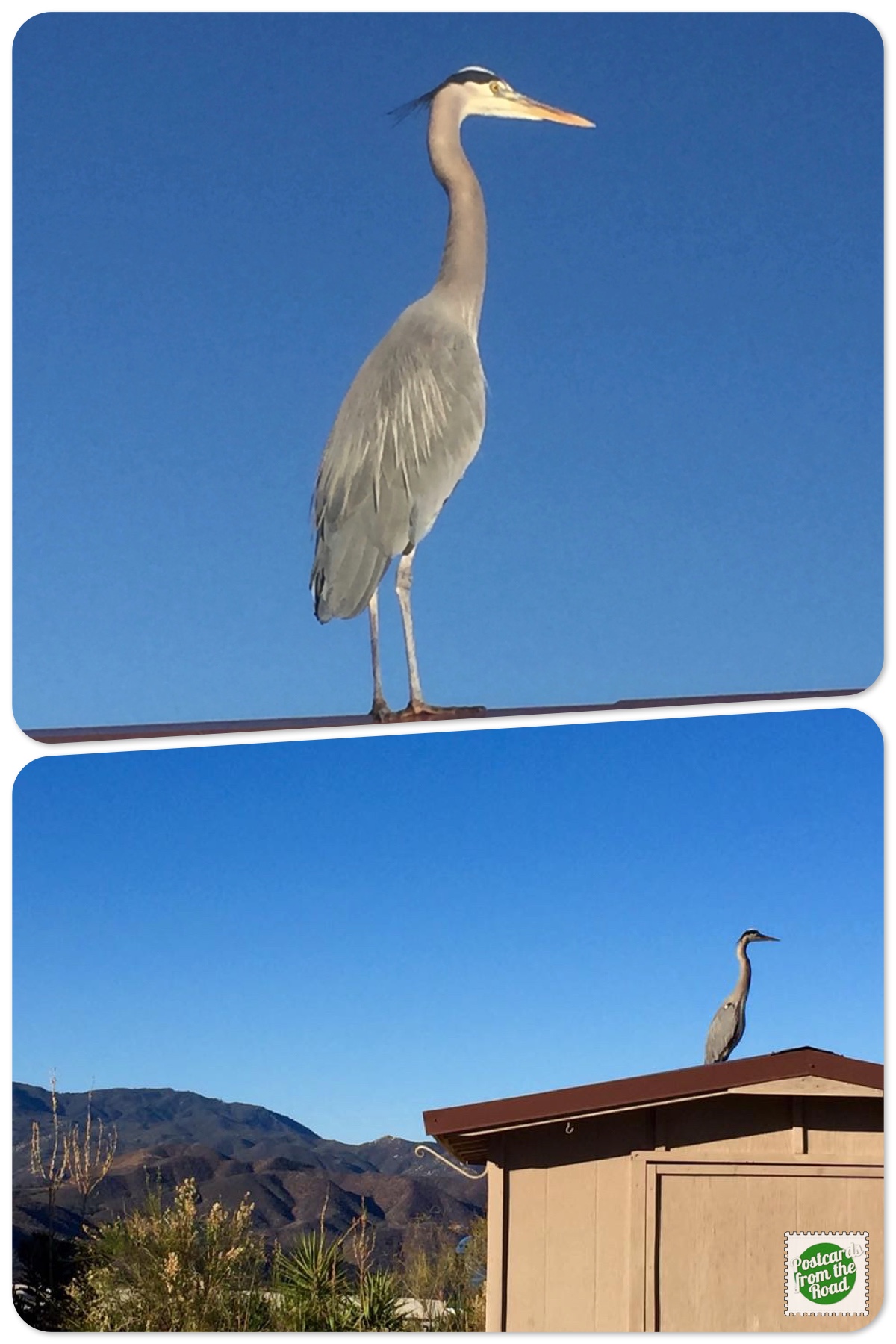 There's a Blue Heron that hangs around the ponds. Recently he was seen near our site sitting on top of one of the storage sheds.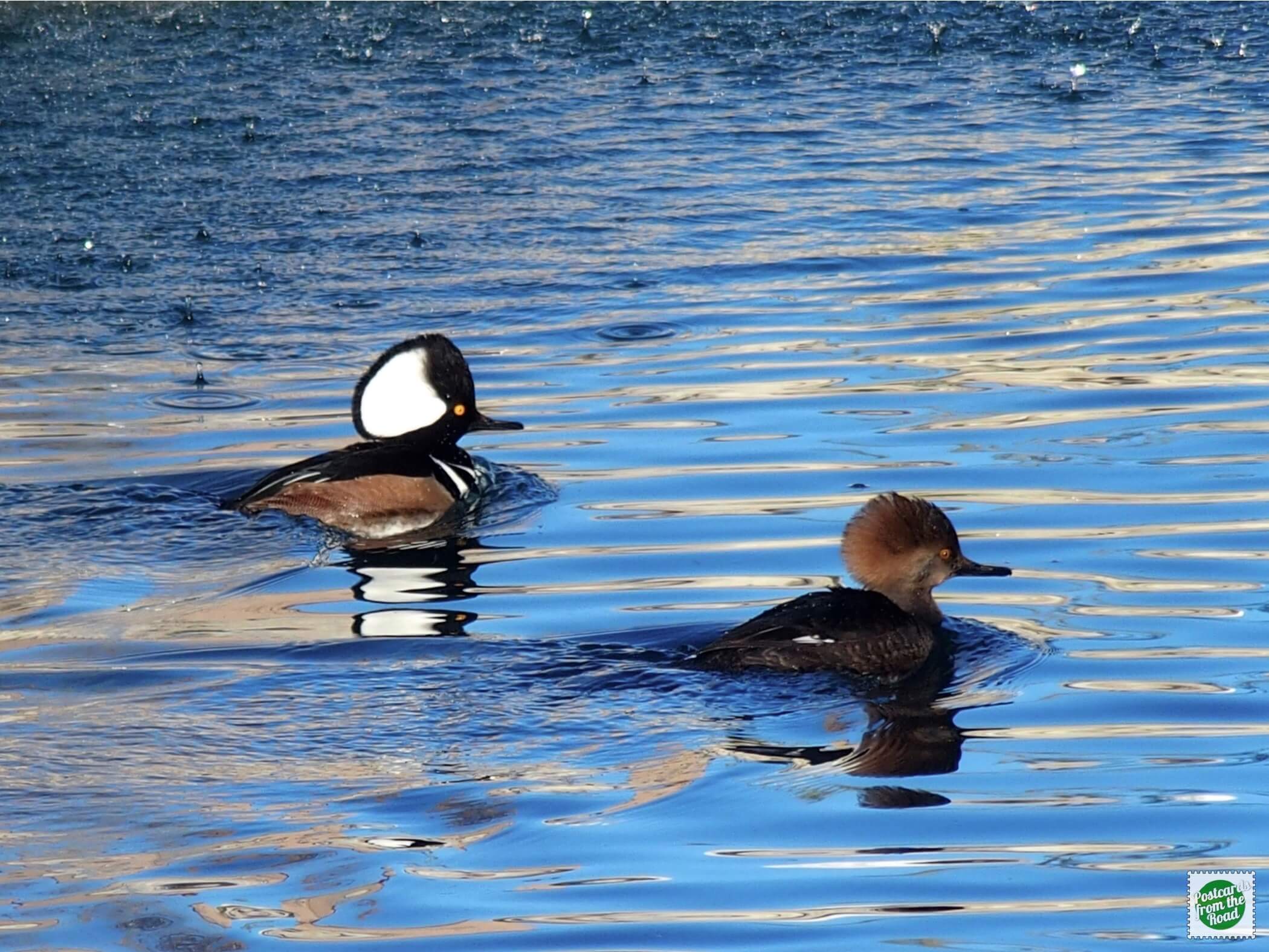 Hooded Mergansers were spotted on pond #2. They tend to be shy and try hard to avoid people.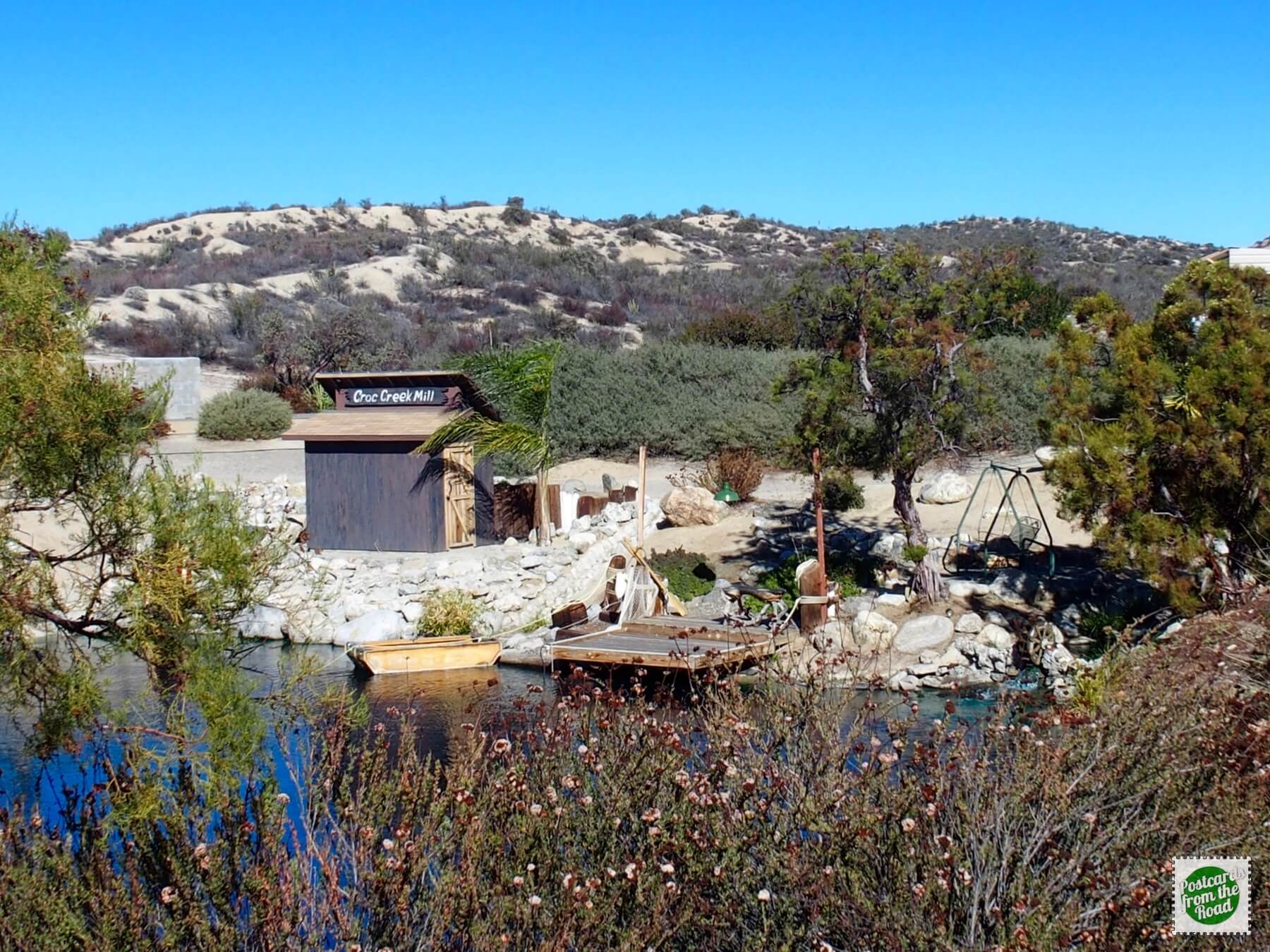 View of the dock at pond #6 on the other side of the park.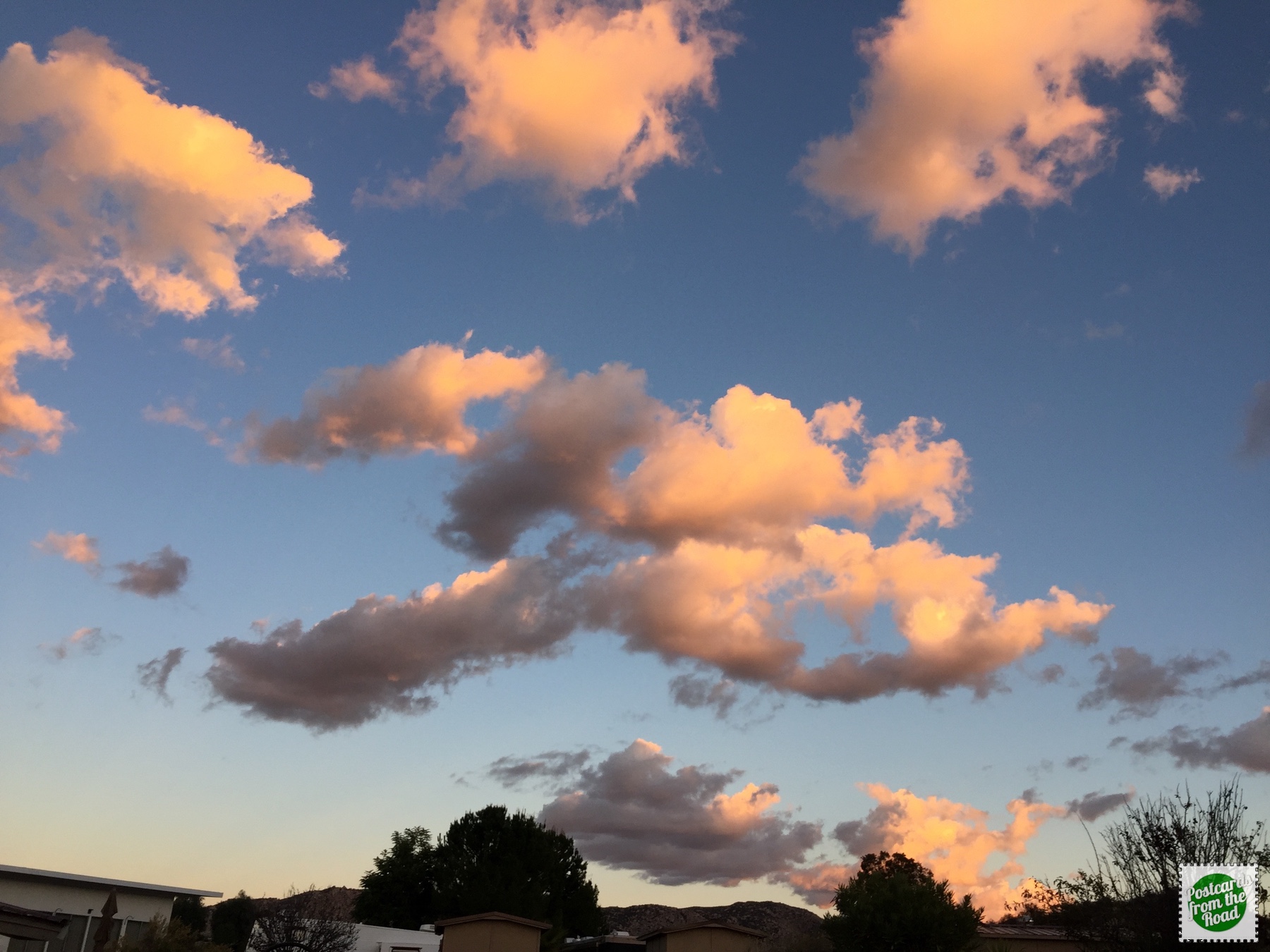 Fun looking clouds are seen one evening from our site.
---
If you have a comment you like to share, please send us a
message
.
---