Top Photo: The wine at night tanks as viewed from our coach.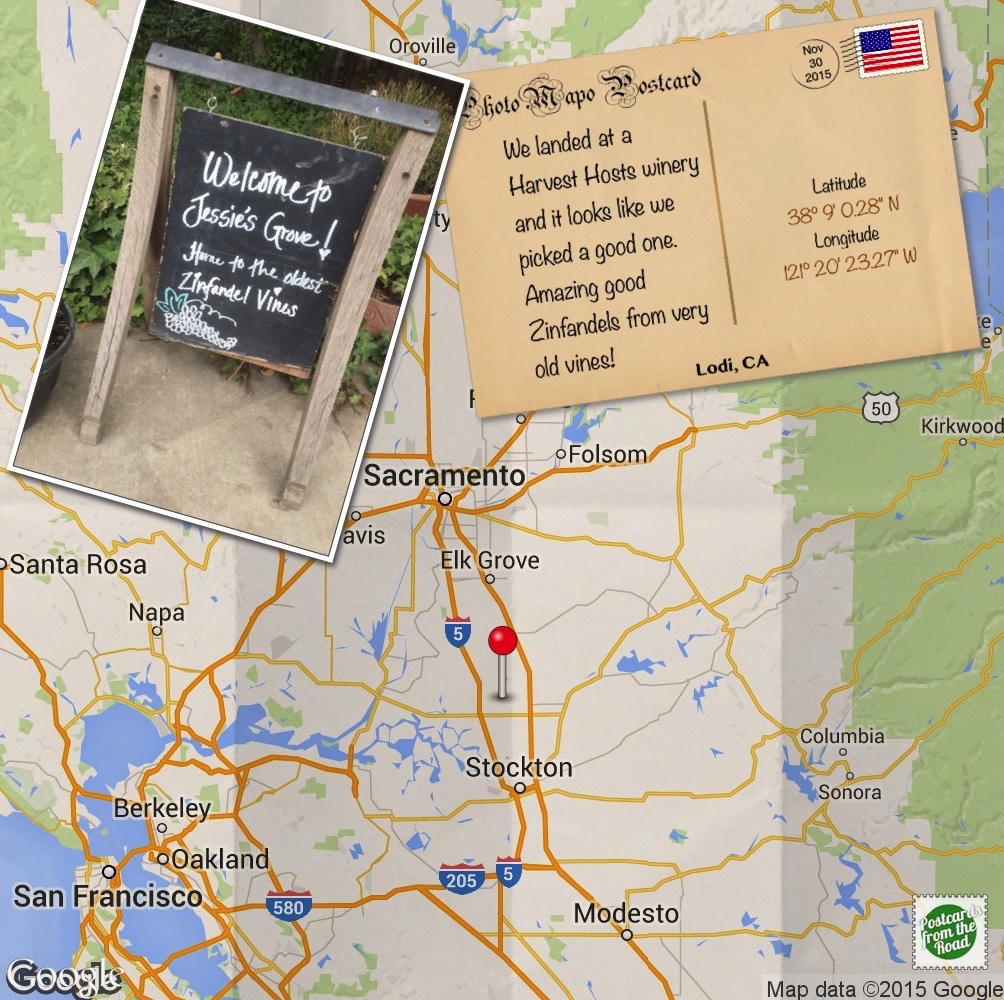 "We landed at a Harvest Hosts winery, and it looks like we picked a good one. Amazing good Zinfandels from very old vines."
Overnight Parking - Jessie's Grove Winery, Lodi, CA: Participating HarvestHosts.com member, no facilities provided, must have self-contained RV & have an active Harvest Hosts membership for an overnight visit. 52' elevation. November 30th - December 1st. Miles traveled: 141.

Overall Experience: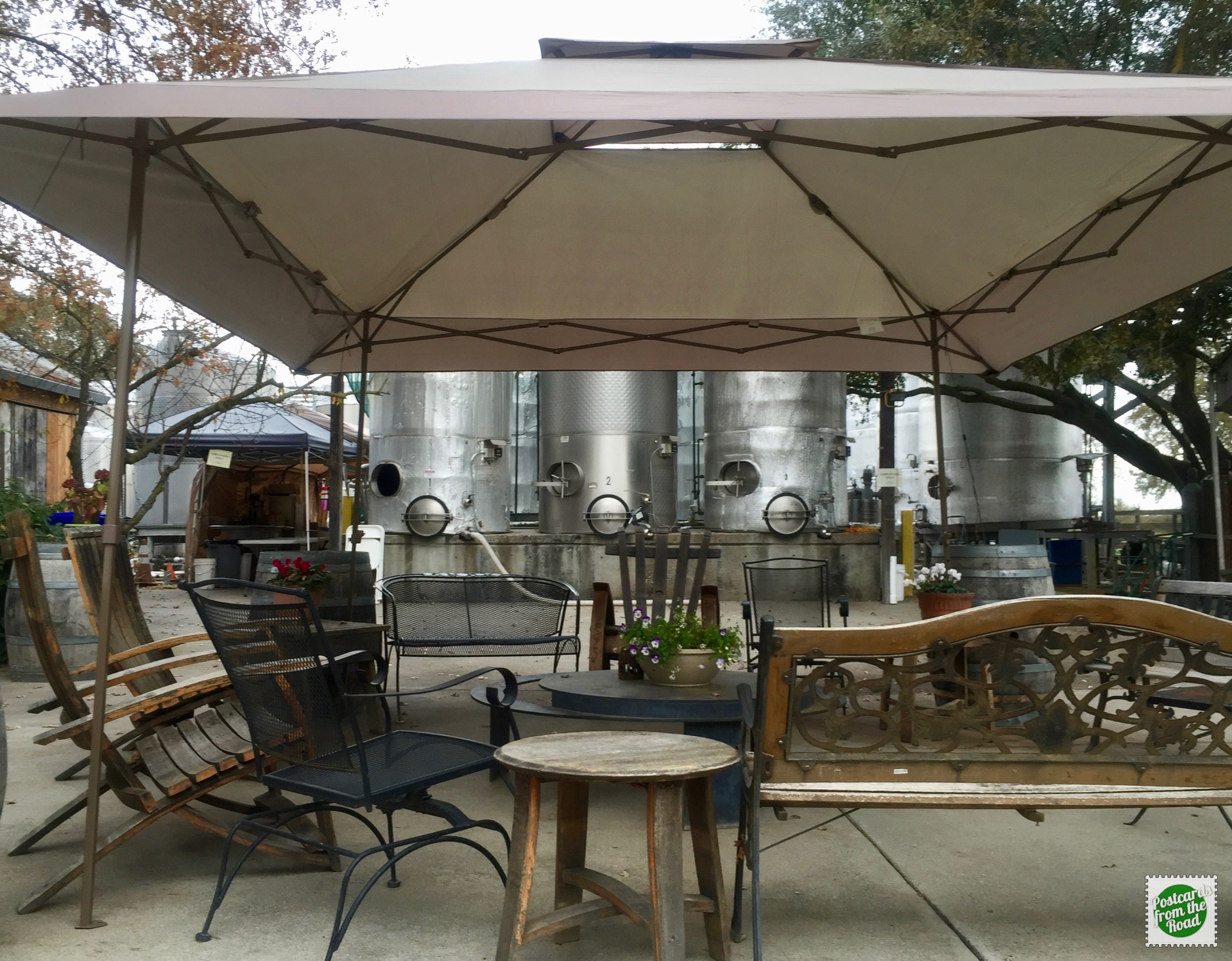 A pleasant sitting area outside of the tasting room.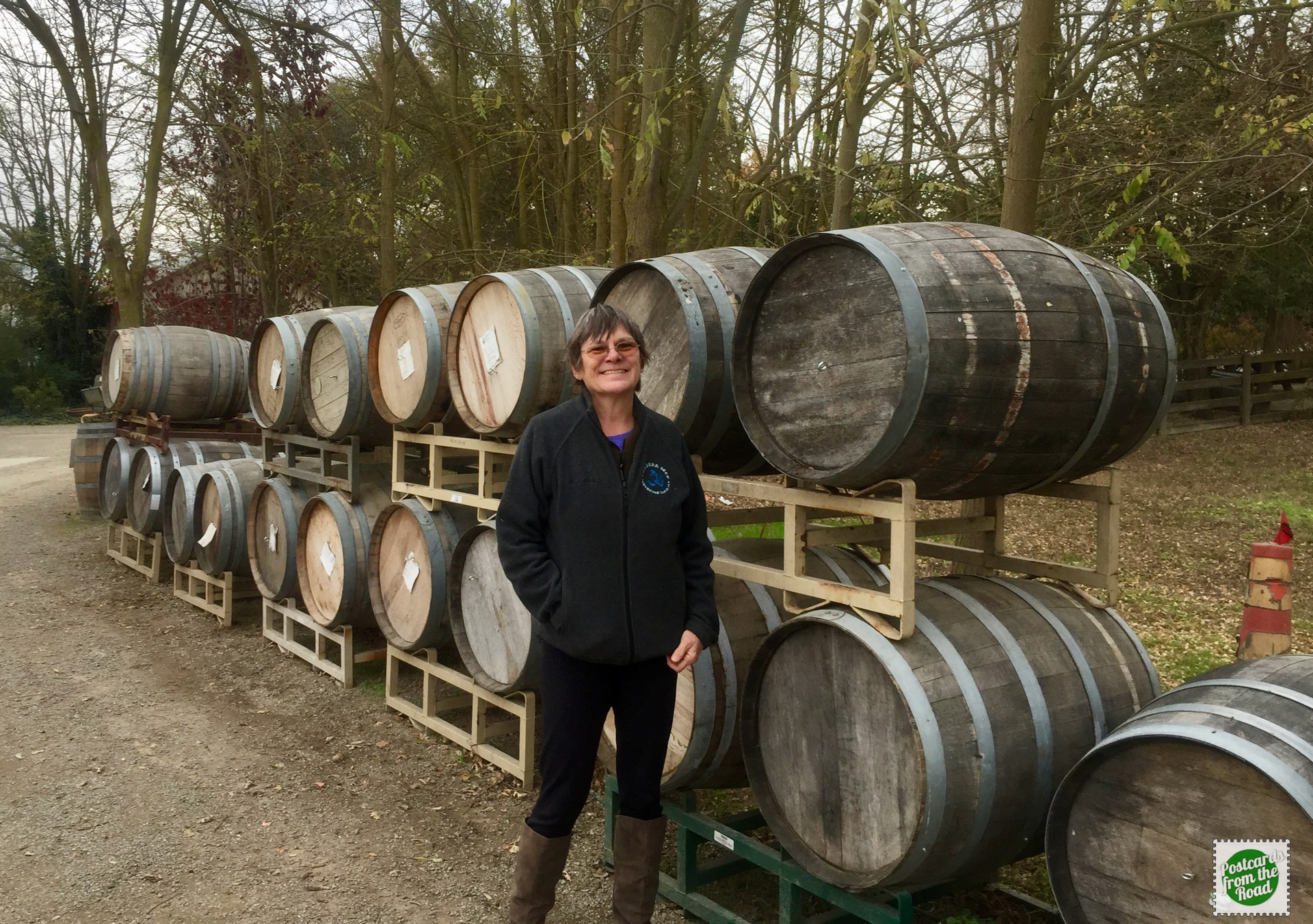 Wine barrels stored outdoors. Was there wine in them? That we don't know.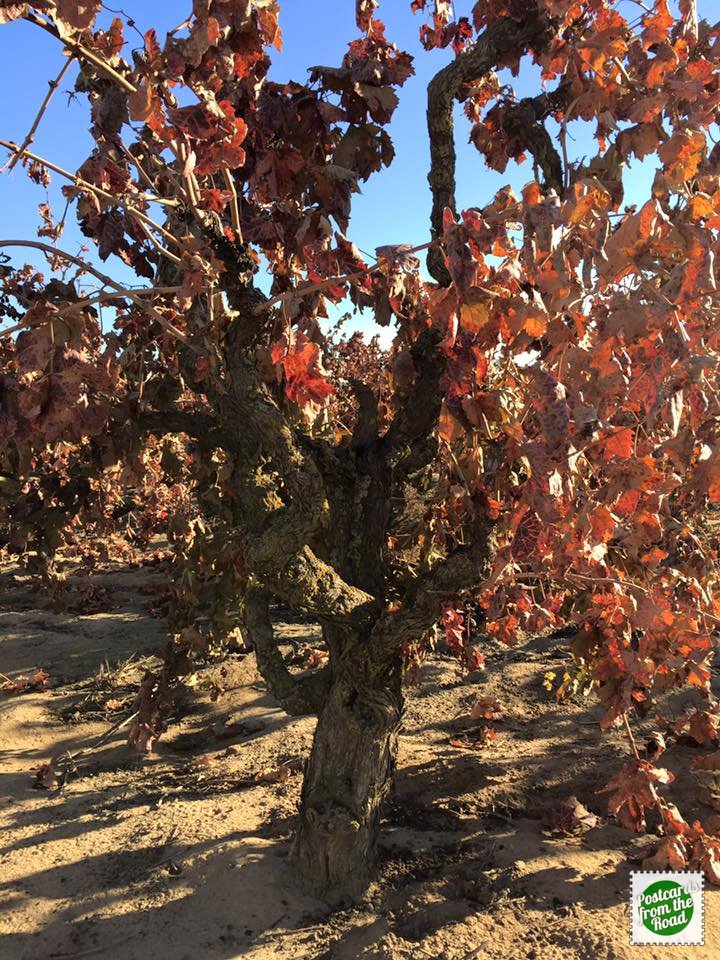 An old-growth Zinfandel vine.
We would have liked to stay here a tad longer, but we were trying to stay a step ahead of a winter storm – next time!
---
All submitted comments are subject to approval. Comments date format is: day/month/year.
---
Our Travel Preferences
We generally like to travel without reservations and prefer public camping opportunities over commercial RV parks. Occasionally we make exceptions — however, not often. We're okay with dry-camping & boondocking, but sometimes hookups are nice. We also enjoy the unique overnight stops that Harvest Hosts and Boondockers Welcome have to offer. These preferences are the foundation for our "Overall Experience" ratings. A "yellow smiley face" doesn't necessarily mean that there's a pool or jacuzzi or whatever, but rather a stopover that we thoroughly enjoyed. While a "yellow neutral face" isn't a bad thing, we didn't get as excited about the campground as others. We think a "yellow frowny face" speaks for itself.
---
Be a Good Steward of our Public Lands
---
---
---
---
Based out of
Bend, OR
• Exploring North America