Top Photo: View of Lake from our campground before smoke rolled in.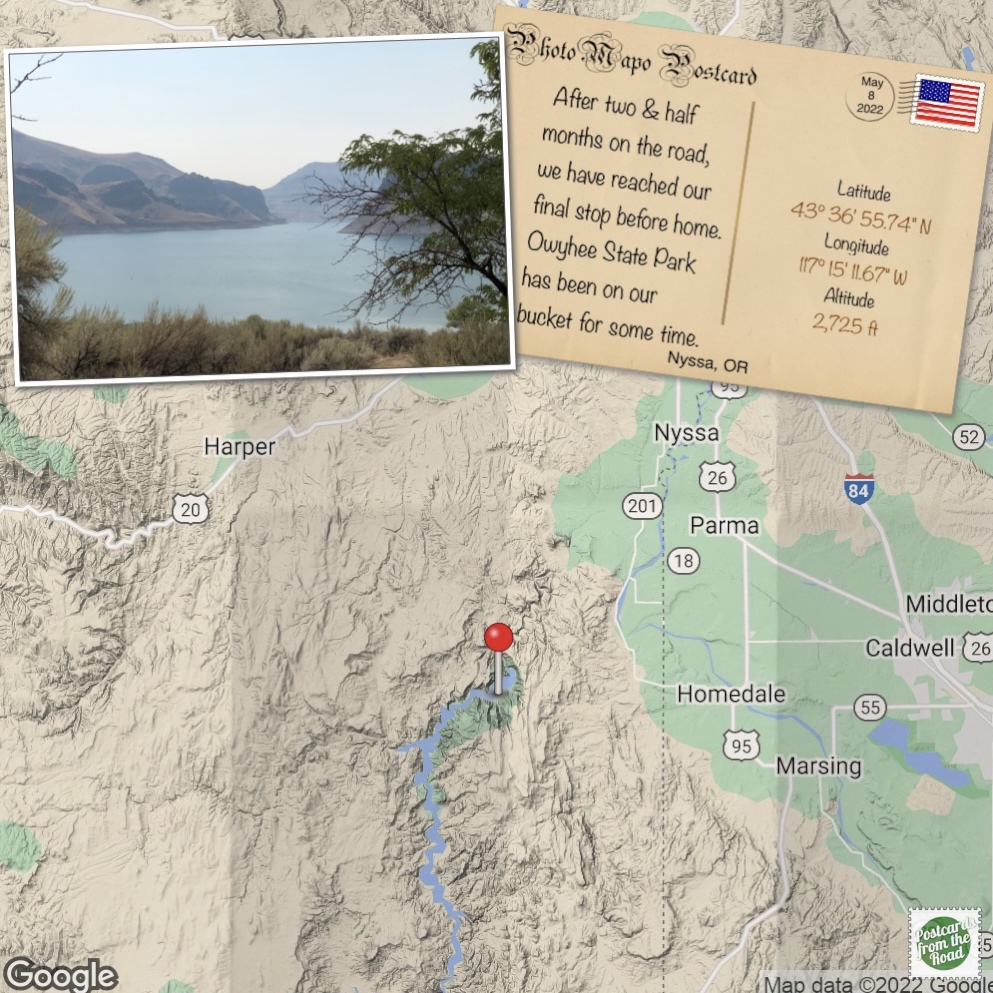 McCormack - Lake Owhyee - State Park Campground, near Adrian, OR: Site #4 (38 RV sites total) - This site has: electric & water hookups • water nearby. Campground Notes: flush toilets • showers • dump station available • lake access • 2,400' elevation. August 12th - 14th. Miles traveled: 2️⃣2️⃣2️⃣ (tap on mileage to see route & elevation change).
Pros:
• Good views of the lake.
Cons:
• Very narrow road last 5 miles.
• Sites overcrowded with too campers/RVs per site.
• Extremely noisy.
• Constant ATV's circling within the campground in spite of signs prohibiting use in campground.


Overall Experience: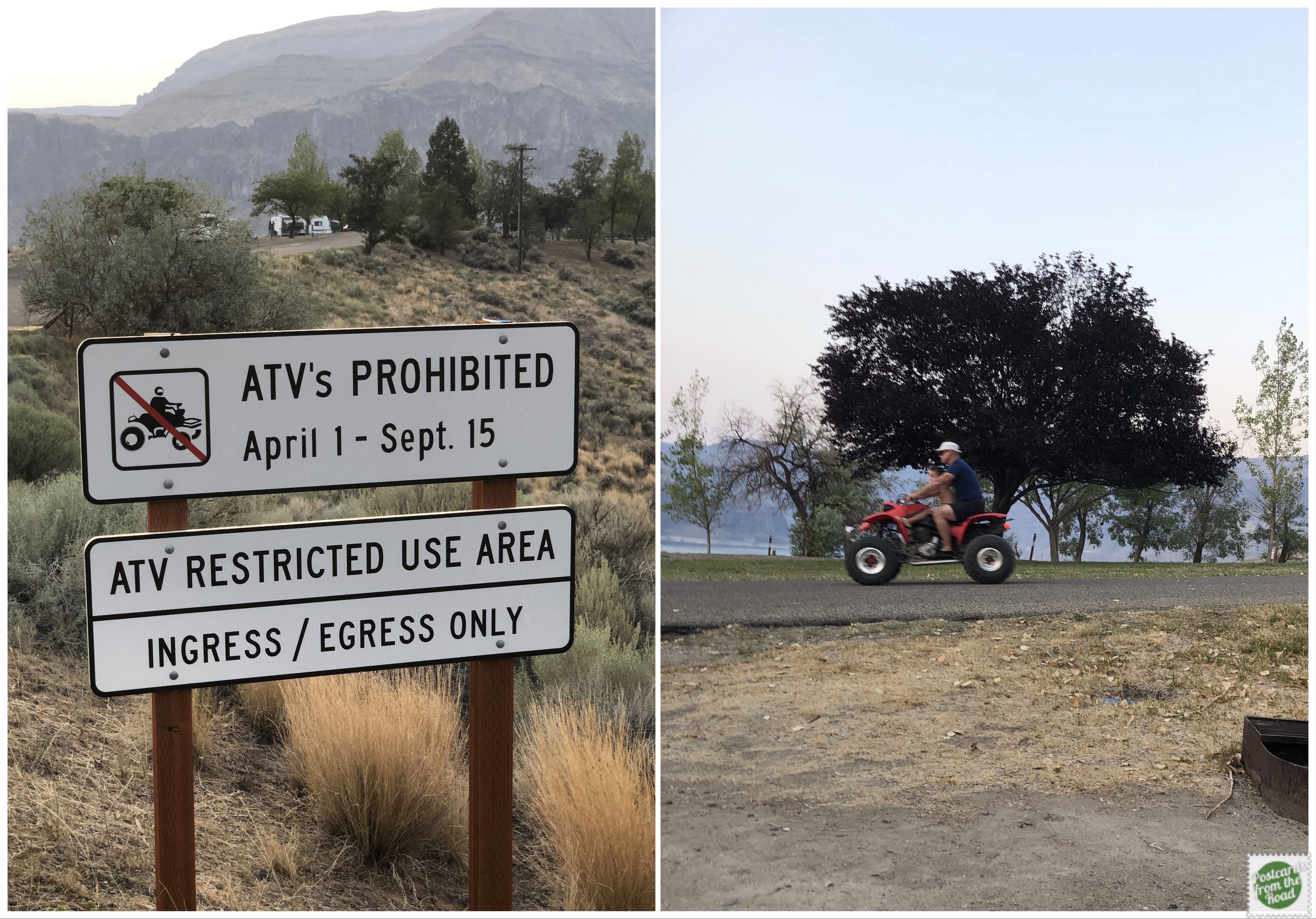 Unfortunately, during our visit, the smoke from the fires in the PNW was partially bad. Because of this, we cut our visit short by two nights. The ranger at the park was kind enough to refund our camping fees for those two nights. Would we go back? I don't believe so, as there was little to do if you didn't own a boat or fish – no hiking trails nearby.
Tap on thumbnail photos for a larger views & captions. As in the past, when traveling, we run into issues with bandwidth & internet connections. Plus time constraints — there's the choice of exploring or posting. More pending, including photos 🌄 🏞... Maybe.
---
Addition Info: Lake Owyhee State Park is a state park located in eastern Oregon, on the shores of Lake Owyhee. The lake is a large, artificial reservoir that was created by the construction of Owyhee Dam on the Owyhee River. The state park surrounds the lake and offers a range of recreational activities for visitors, including boating, fishing, and camping. The park has several campgrounds with a total of over 100 campsites, many of which have electricity and water hookups. There are also several group campsites and yurts available for rental. Other amenities at the park include restrooms, showers, and a boat ramp. The lake is stocked with rainbow trout, brook trout, and kokanee salmon, and it is a popular destination for anglers. The park is also home to a variety of plant and animal species, and there are several trails in the area for hiking and exploring.
---
All submitted comments are subject to approval. Comments date format is: day/month/year.
---