Aug 11, 2021
Top photo: Sunset at Kraay's. Our nearest neighbor can be seen on the right.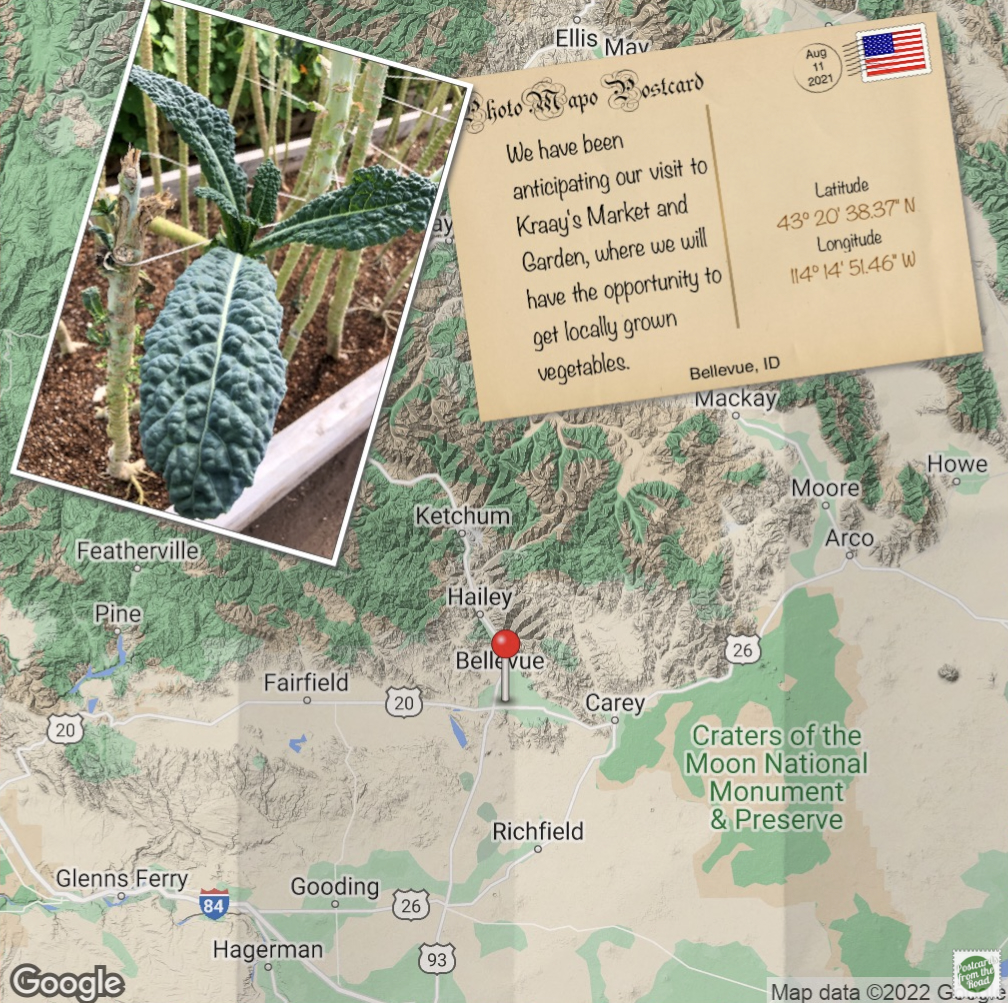 We have been anticipating our visit to Kraay's Market and Garden, where we will have the opportunity to get locally grown vegetables..
Overnight Parking - Kraay's Market and Garden, near Bellevue, ID: Participating HarvestHosts.com member, no facilities provided, must have a self-contained RV & an active Harvest Hosts membership for an overnight visit. August 11th - 12th. 3,486' elevation. Miles traveled: 2️⃣4️⃣3️⃣ (tap on mileage to see route & elevation change).
Pros:
• Opportunity to self-pick vegetables.
• Friendly folks.
• Ample parking for RVs in a grassy field.
Cons:
• None.


Overall Experience:

Stopped for the night at Kraay's Market & Garden—what a wonderful experience!. We harvested veggies from their greenhouses & ordered oat burgers, plus fresh plums. They don't have a storefront, so we texted in our order & Sherry brought it to our trailer. Too cool! In the morning while sipping coffee, mama hen & her chicks came to visit. They also raise Arabian horses.
Tap on thumbnail photos for a larger views.
---
Additional Info: Kraay's Market and Garden is a family-owned farm and garden center located near Bellevue, Idaho. It is a popular destination for locals and tourists alike, offering a wide variety of fresh produce, plants, and gardening supplies. The market also sells a variety of other items, including gifts, home decor, and local honey and jams. In addition to its retail offerings, Kraay's Market and Garden also offers educational events and workshops, such as gardening classes and cooking demonstrations. The farm and garden center is open seasonally and is a popular destination for families and those interested in locally grown and produced products.
---
All submitted comments are subject to approval. Comments date format is: day/month/year.
---