After 8,116.4 miles and two & a half months on the road, we are home once again.
Two days earlier than originally planned — the smoke & triple digit heat got to us at the last stop. Throughout the trip we traveled mostly on secondary roads with very little interstate highway (sometimes there just wasn't any other realistic option). We got to experience so many new places, meet interesting folks & have some quality family time at our turn around point in Portland, ME. And along the way we coined a new term — "Mooch Approved". If we were to do this distance again in an RV, we would set aside 4-6 months — on this trip we had too many one night stops.
Trip Stats
14 - Harvest Hosts locations
05 - Boondockers Welcome locations
05 - State Parks
03 - Forest Service Campgrounds
01 - City Park Campground
01 - National Park Campground
01 - Commercial RV Park
01 - Army Corp of Engineers Campground
01- Family Lake Property
02- Reservations Made
07 - Used electric hookups
01 - Rode our bikes (but they made a good drying rake for towels etc.)
0 - Used our generator
0 - Watched TV
27 - Gas stops (averaged 14.85 MPG)
⚠️ All Harvest Hosts & Boondockers Welcome overnight visits require annual memberships.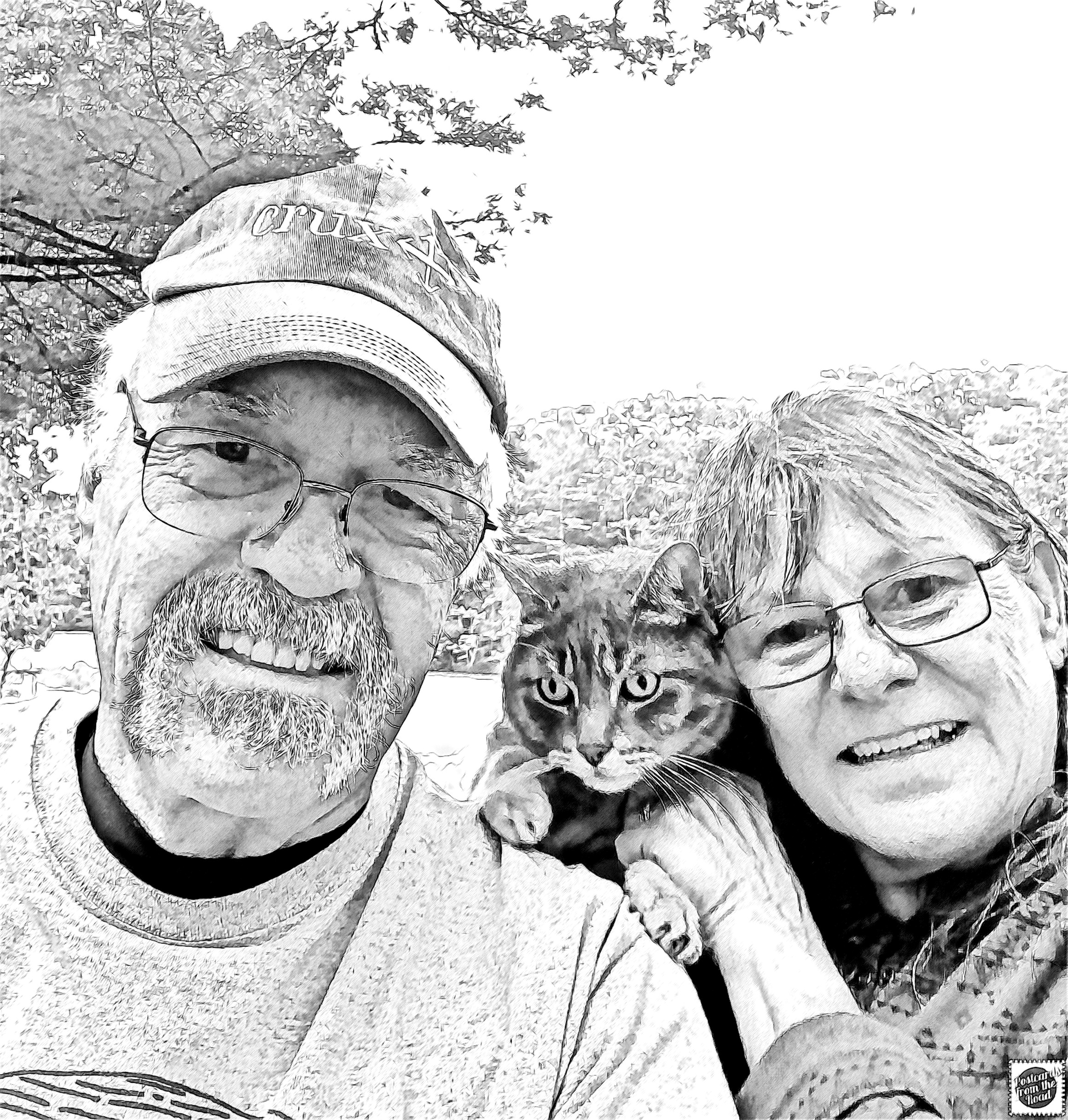 Turn around point selfie with Mooch.
---
All submitted comments are subject to approval. Comments date format is: day/month/year.
---