29 Nov 2015
We found a very pleasant RV Park on Clear Lake which is the largest fresh water lake in CA & one of the oldest natural freshwater lakes in North America.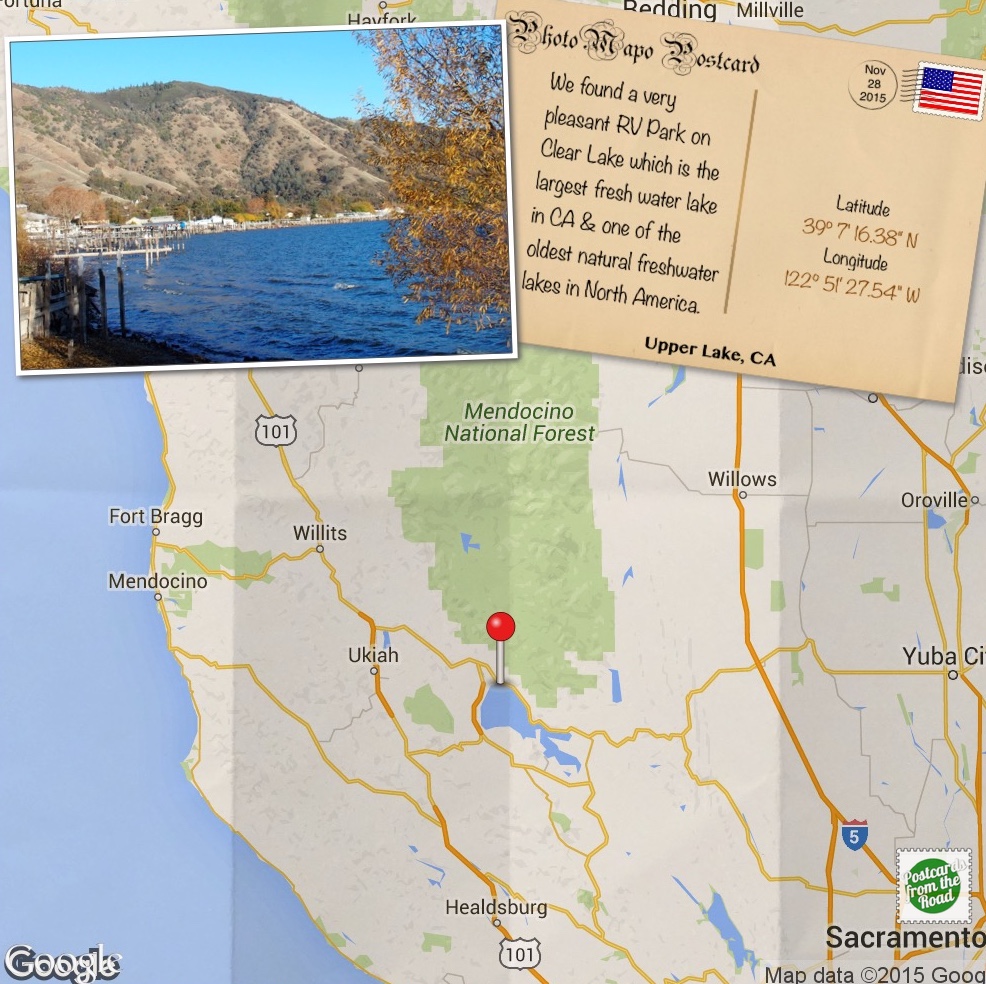 Aurora RV Park & Marina - RV Park, Nice, CA: Site #6 (60 RV sites total) - This site has: full hookups. RV Park Notes: flush toilets • showers • no dump station (all sites have full hookups) • lake access • trails nearby • 1,317' elevation. November 28th - 30th. Miles driven – 164.
Overall Experience:

It was a longer driving day than usual by our standards. But the reward at the end of the day was well worth it! We were shooting for an RV Park in Nice, CA, on Clear Lake that was running a Passport America special for $17.50 a day for full hookups. Well, we decided that the park was a keeper, so we told the manager to sign us up. After talking to him a tad, he decided to upgrade us to one of their lakefront sites. Nice!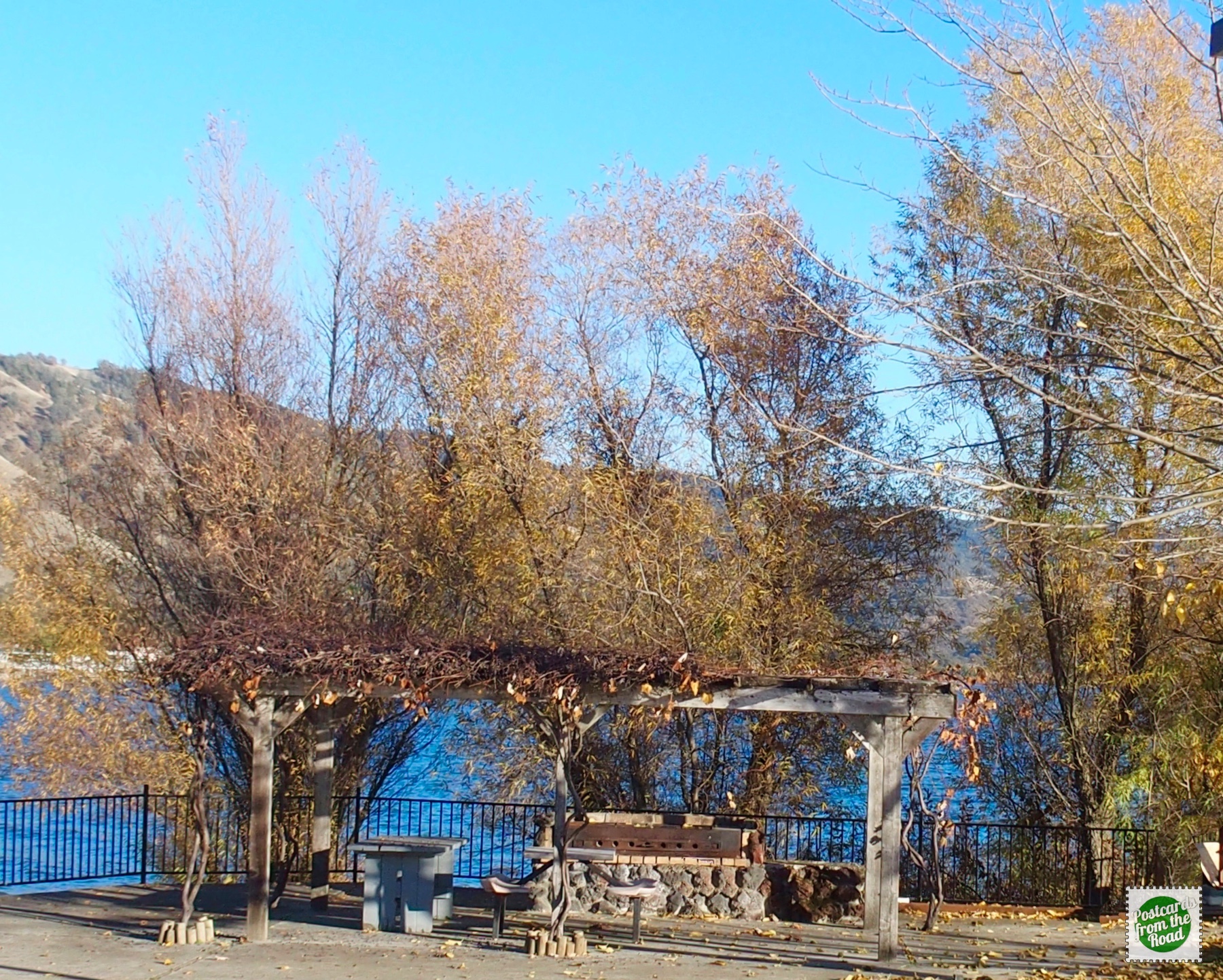 Community area next to our site
Local Flavor – Area Businesses We Enjoyed & Recommend
• Kelsey Creek Brewing, Kelseyville, CA
• O'Meara Bros. Brewing Company, Lakeport, CA
---
---
Based out of
Bend, OR
• Exploring North America