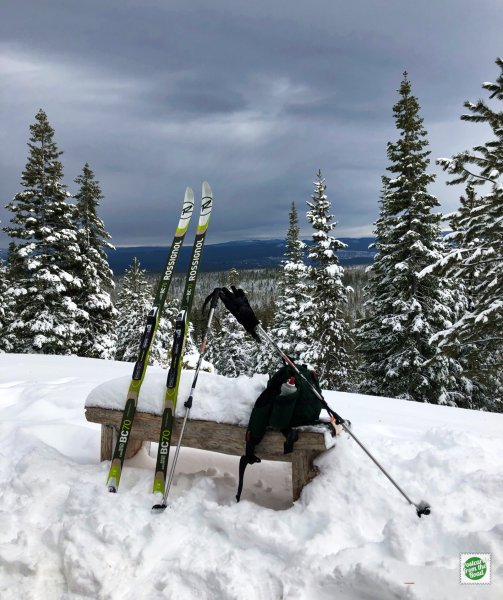 Feb 20, 2020
Above Photo: View from Nordeen Shelter.
We love to snowshoe & cross-country ski (on non-groomed trails, of course) in the area. Below are photos & maps of the places we frequent.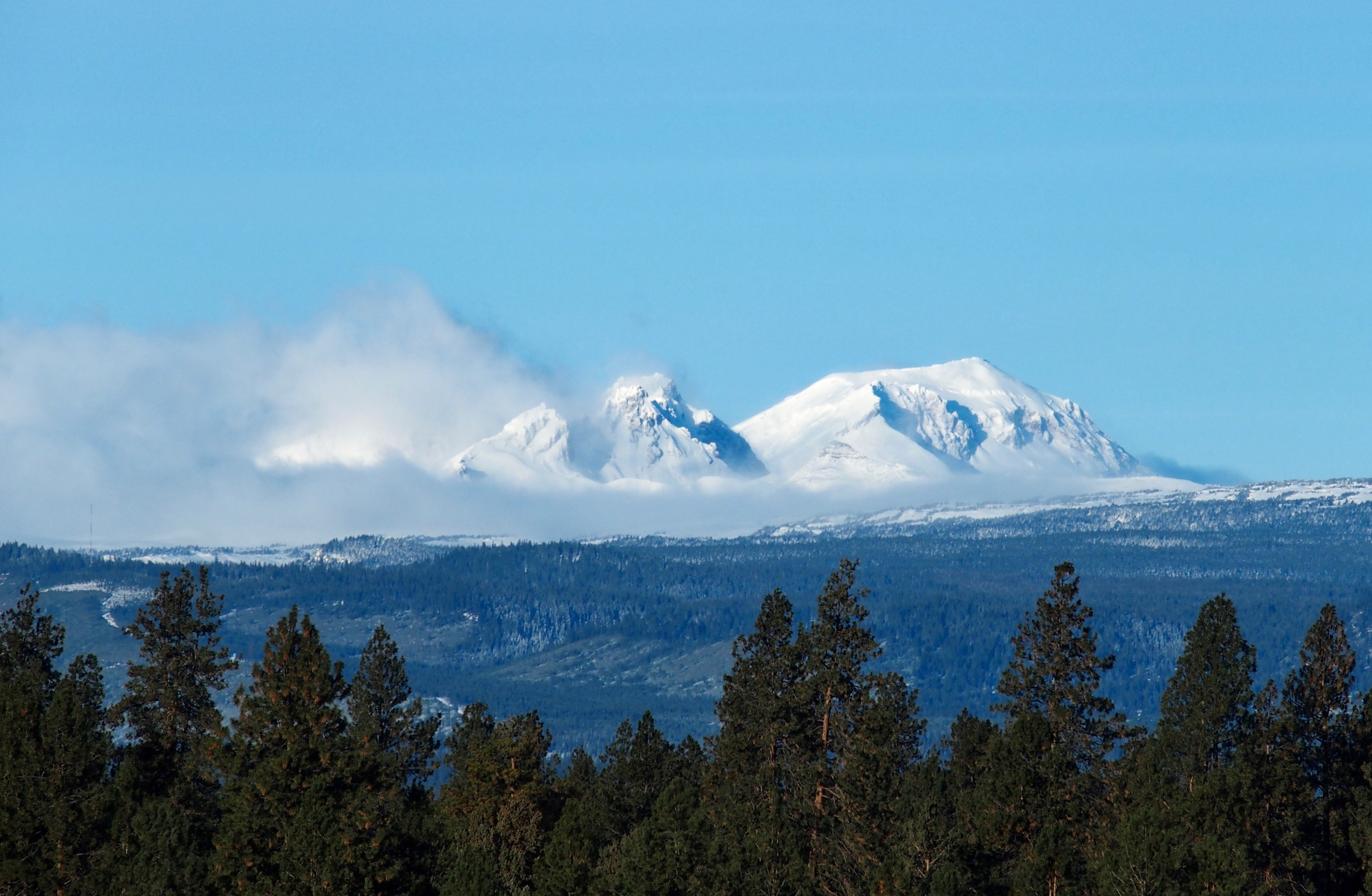 Broken Top & South Sister as seen from Bend.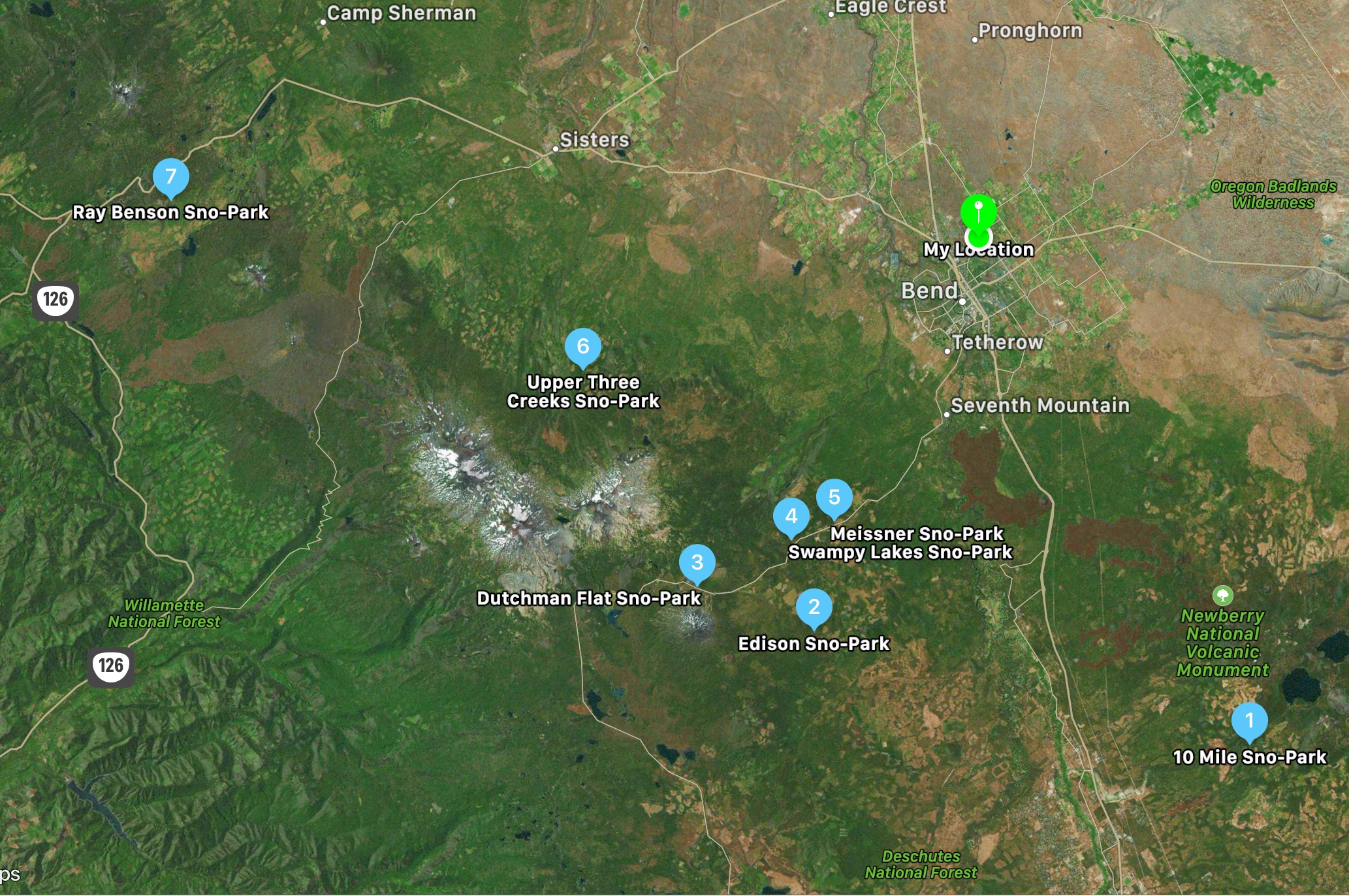 Dutchman Flat Sno-Park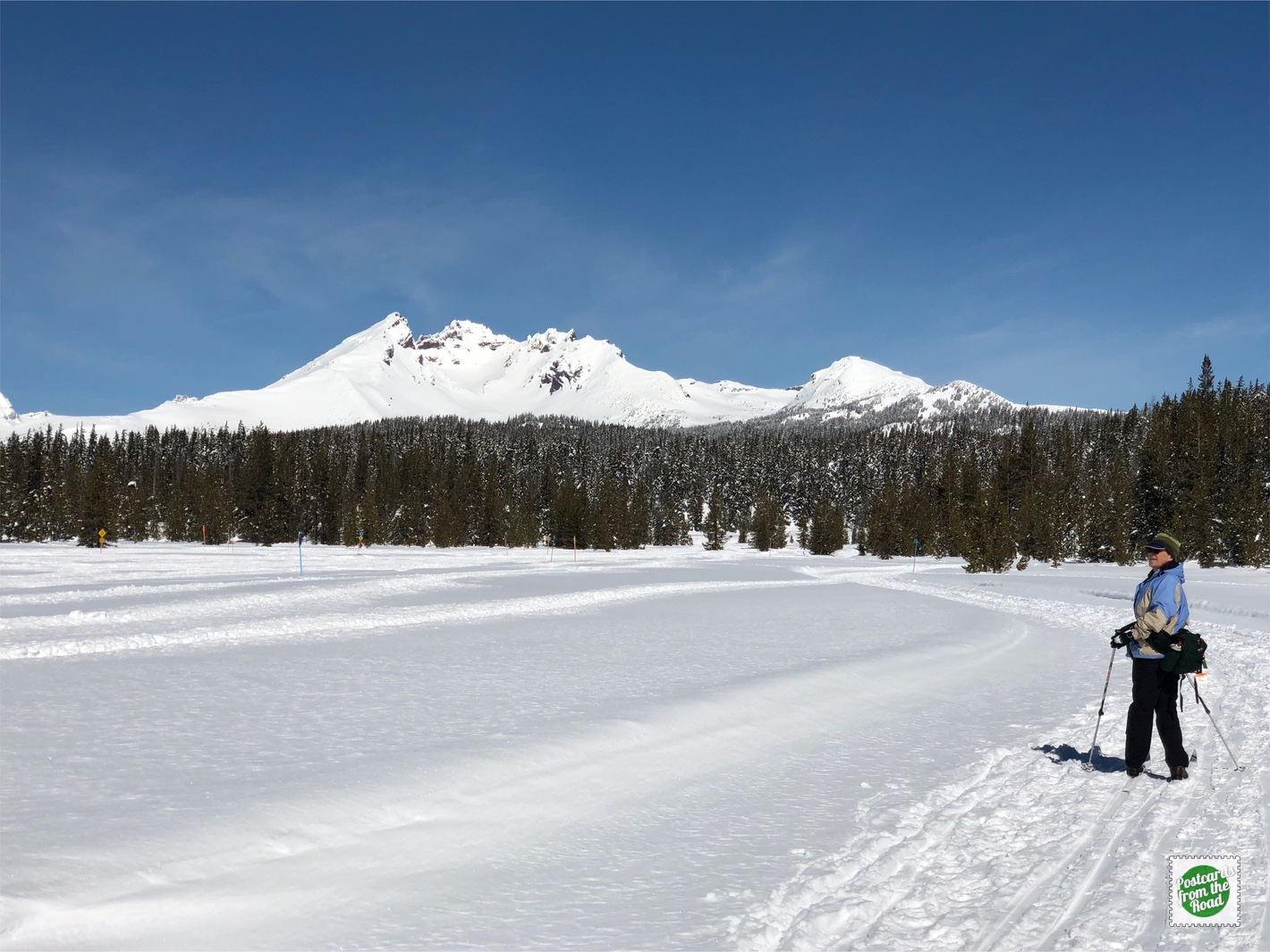 Bluebird day at Dutchman Flat. Broken Top peaking up in the background.
Click for Dutchman Flat Ski/Snowshoe Trails Map
---
Edison Sno-Park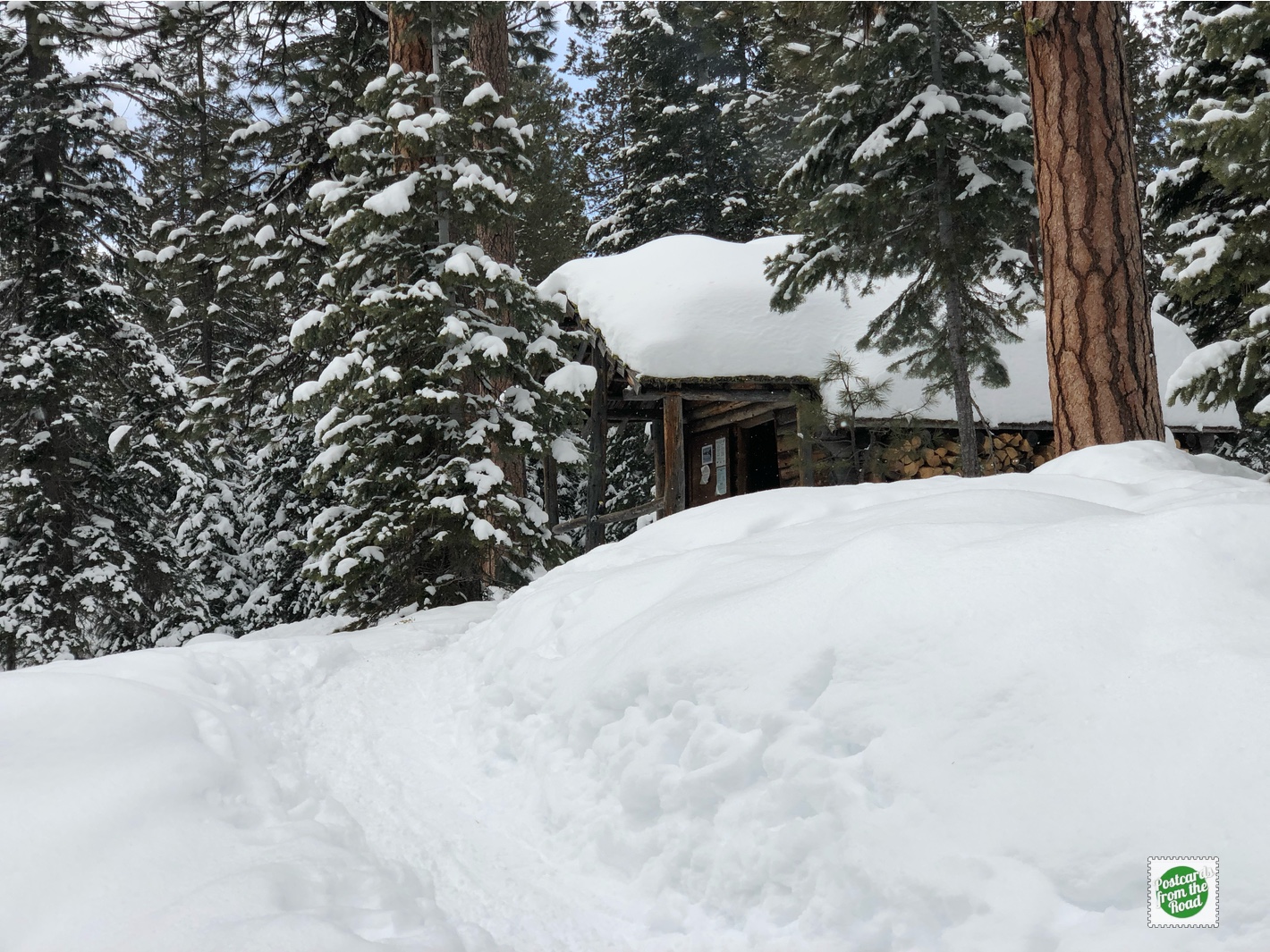 Warming Hut at Edison.
Click for Edison Nordic Trails Map
---
Newberry Caldera (10 Mile Sno-Park)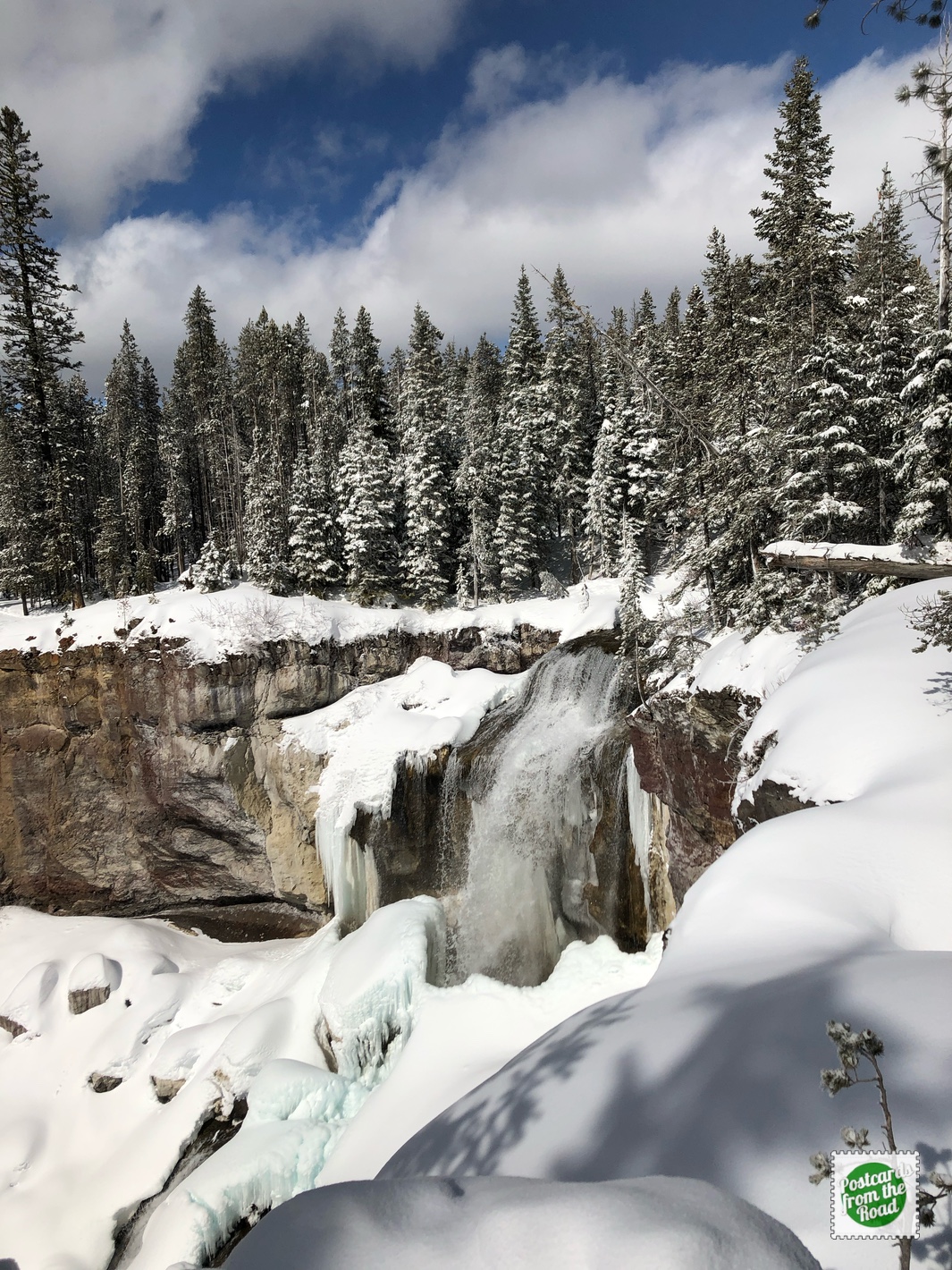 Thousands of people see these falls in the summer months. The only you can see it in winter is via skiing, snowshoeing, or snowmobile.
Click for Newberry Caldera Nordic Trails Map
---
Ray Benson Sno-Park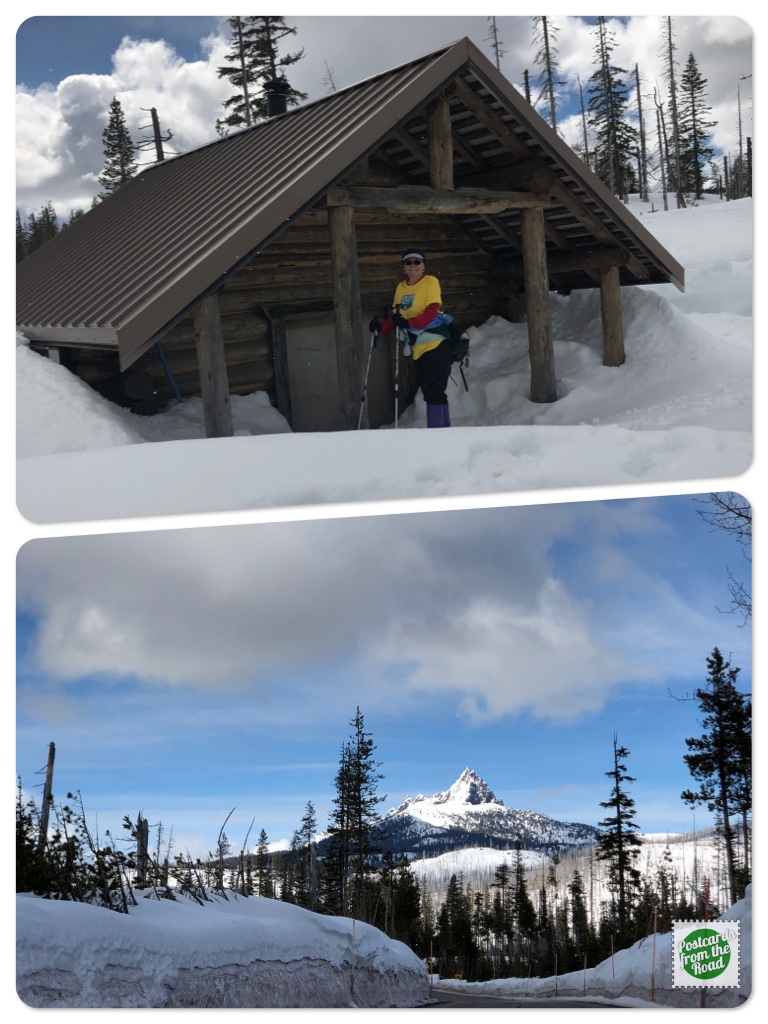 North Blowout Ski Hut & Three Finger Jack.
Click for Ray Benson Sno-Park Trails Map
---
Swampy Lakes Sno-Park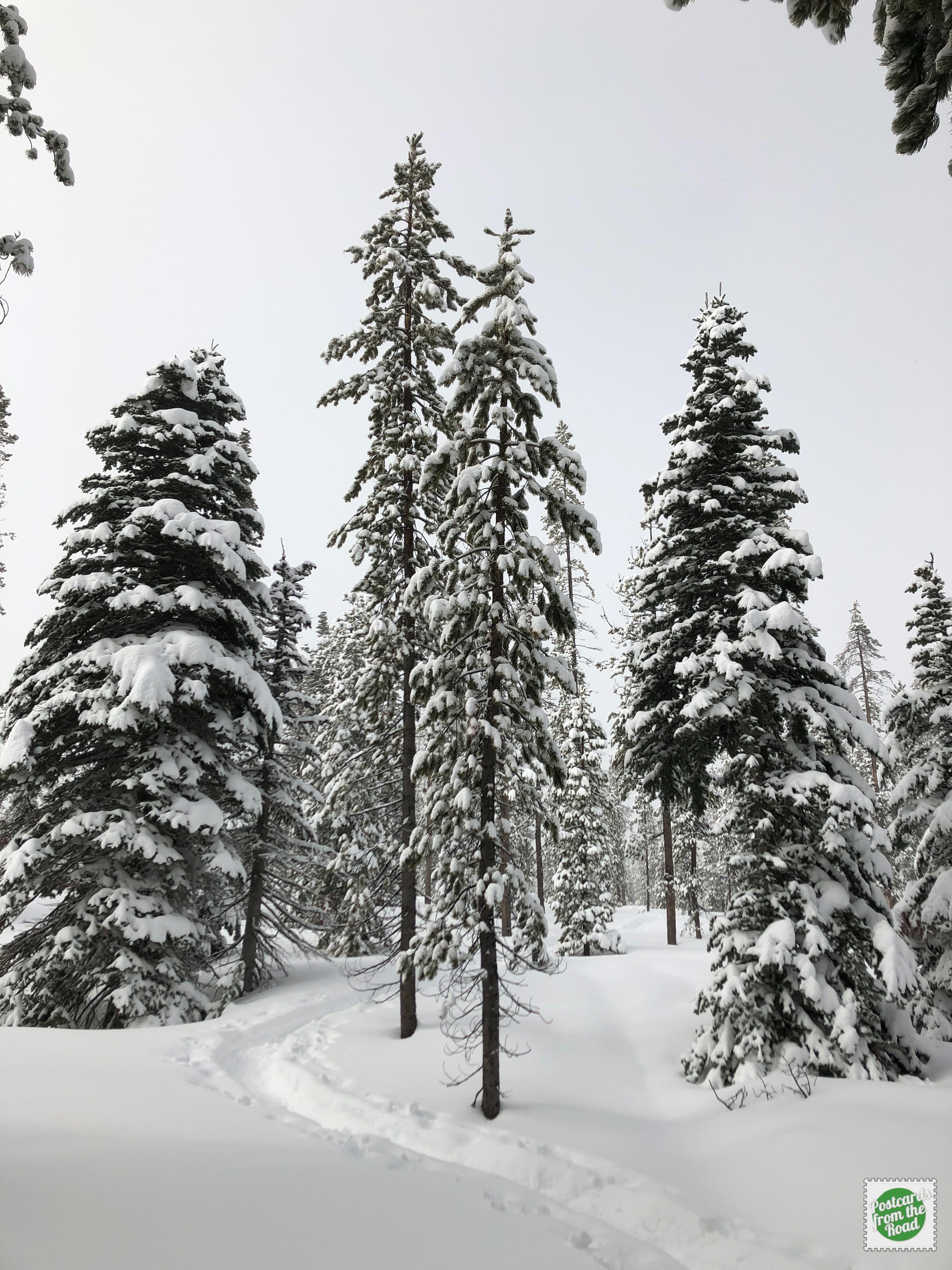 You have to love the trails at Swampy Lake Sno-Park.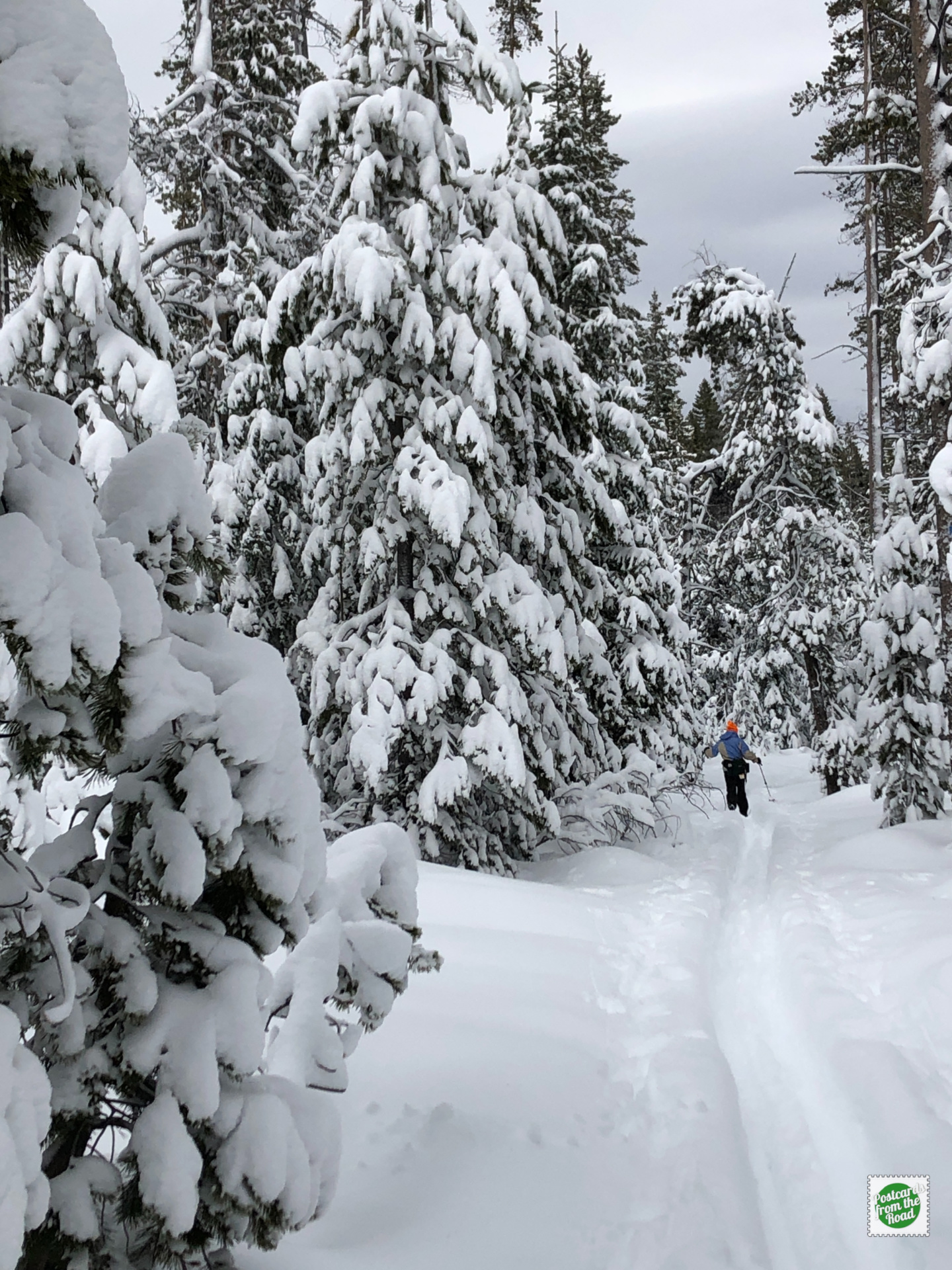 Snowshoe trail to Nordeen Shelter.
Click for Swampy Sno-Park Ski/Snowshoe Trails Map
---
Upper Three Creeks Sno-Park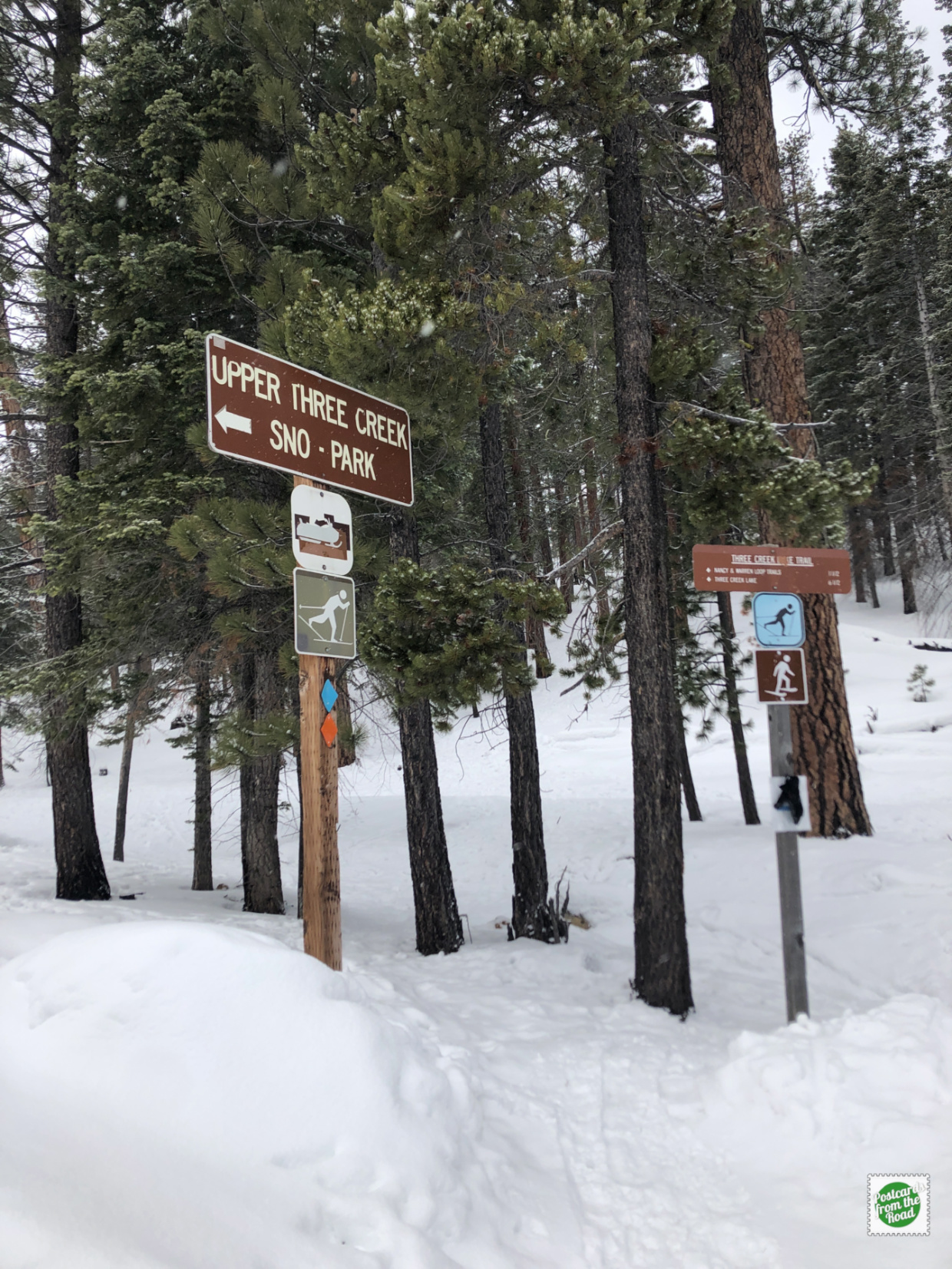 Trailhead is across from the Three Creeks sno-park parking area.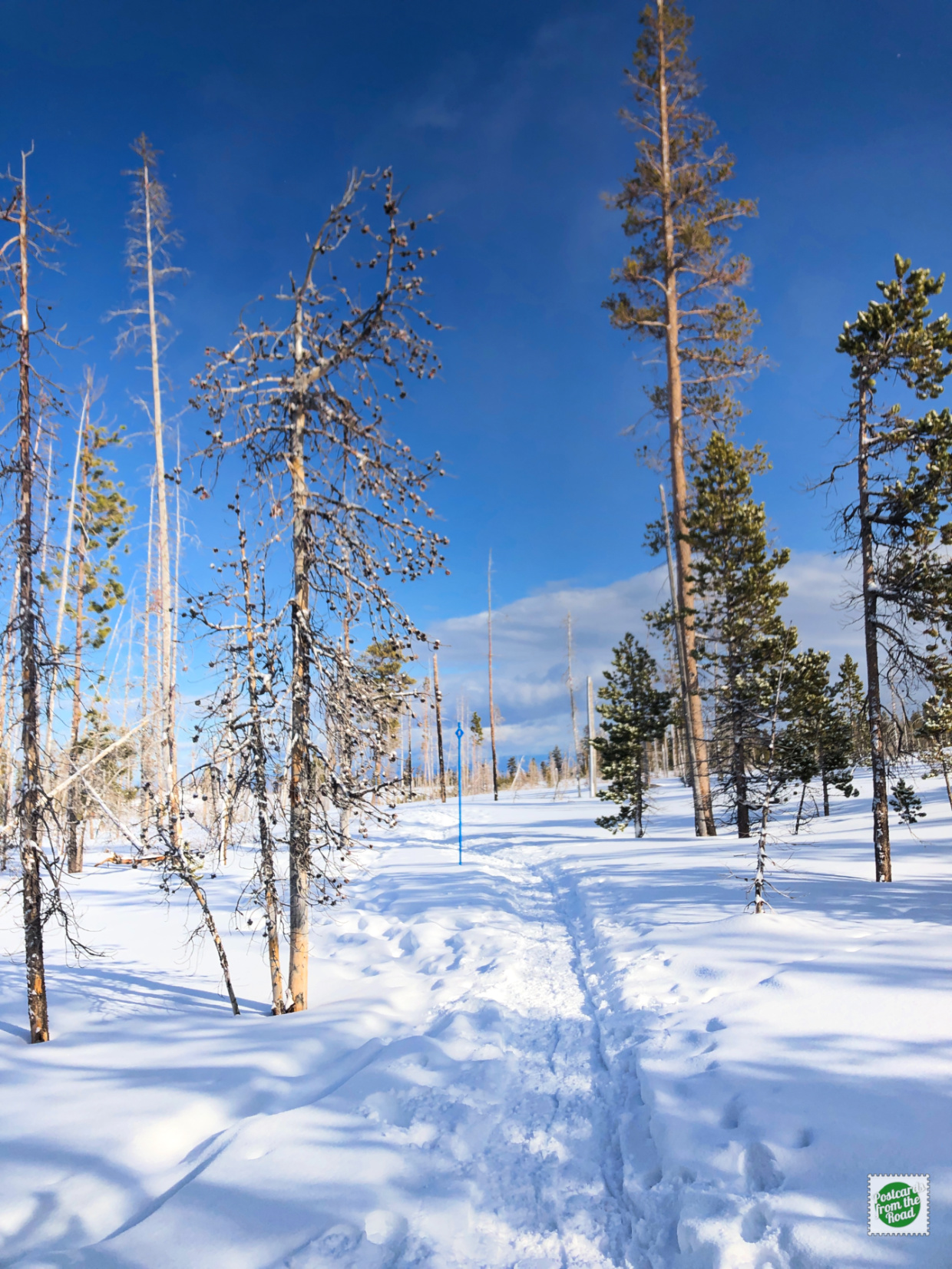 The relatively new snowshoe trail goes through a section that contained the historical Poles Creek Fire.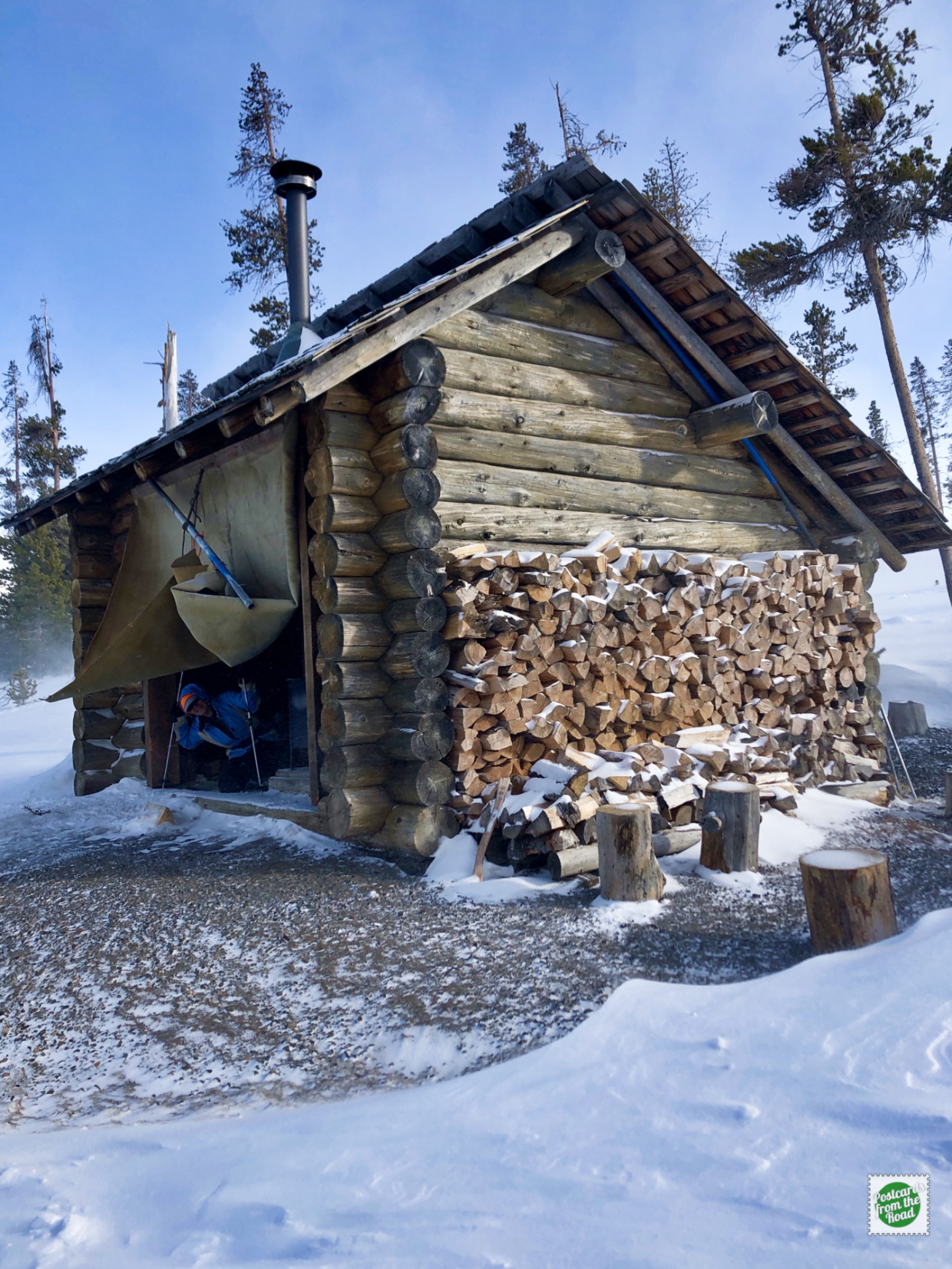 The snowshoe trail ends at Jeff View shelter, named for the incredible views of Mt. Jefferson on a clear day. Because of the overcast skies on our visit, we missed the sights.
Click for Upper Three Creeks Sno-Park Nordic Trails Map
---
If you have a comment you like to share, please send us a
message
.
---
---
Based out of
Bend, OR
• Exploring North America