Top Photo: Hot air balloon on the horizon on this chilly morning.
The December Hikes with JoJoba Hills Hikers were: Wild Horse Trail, Kelly Ditch Trail, & Lake Hodges Trail.
Wild Horse Trail, December 29th
This week's Jojoba Hills hike started at the Dripping Springs Campground on Hwy 79 South, just a short drive from the resort. There were two options at the trailhead: The Dripping Springs Trail (8 miles) or the Wild Horse Trail (10.1 miles). Both trails offer out & back options or both trails connect to the Palomar Divide Firebreak to create a twenty-mile loop through the Agua Tibia Wilderness. This week's hike plan was to divide into two groups for the Wild Horse Trail: One group would do a total of five miles out & back while the other group planned ten miles. Both groups ended up doing bonus miles.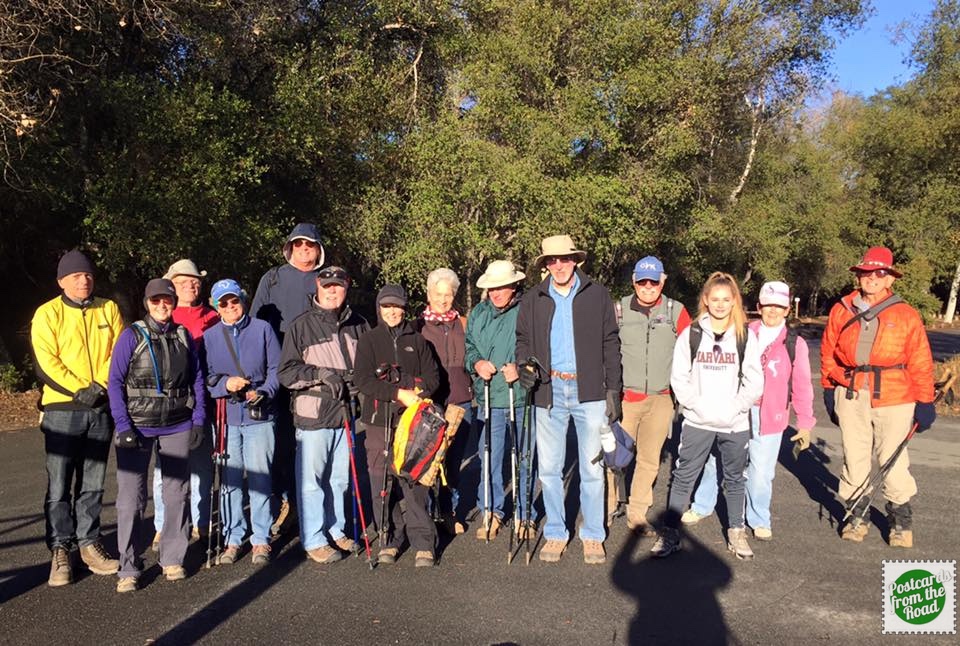 Hikers eager to get going but had to pose for the group photo.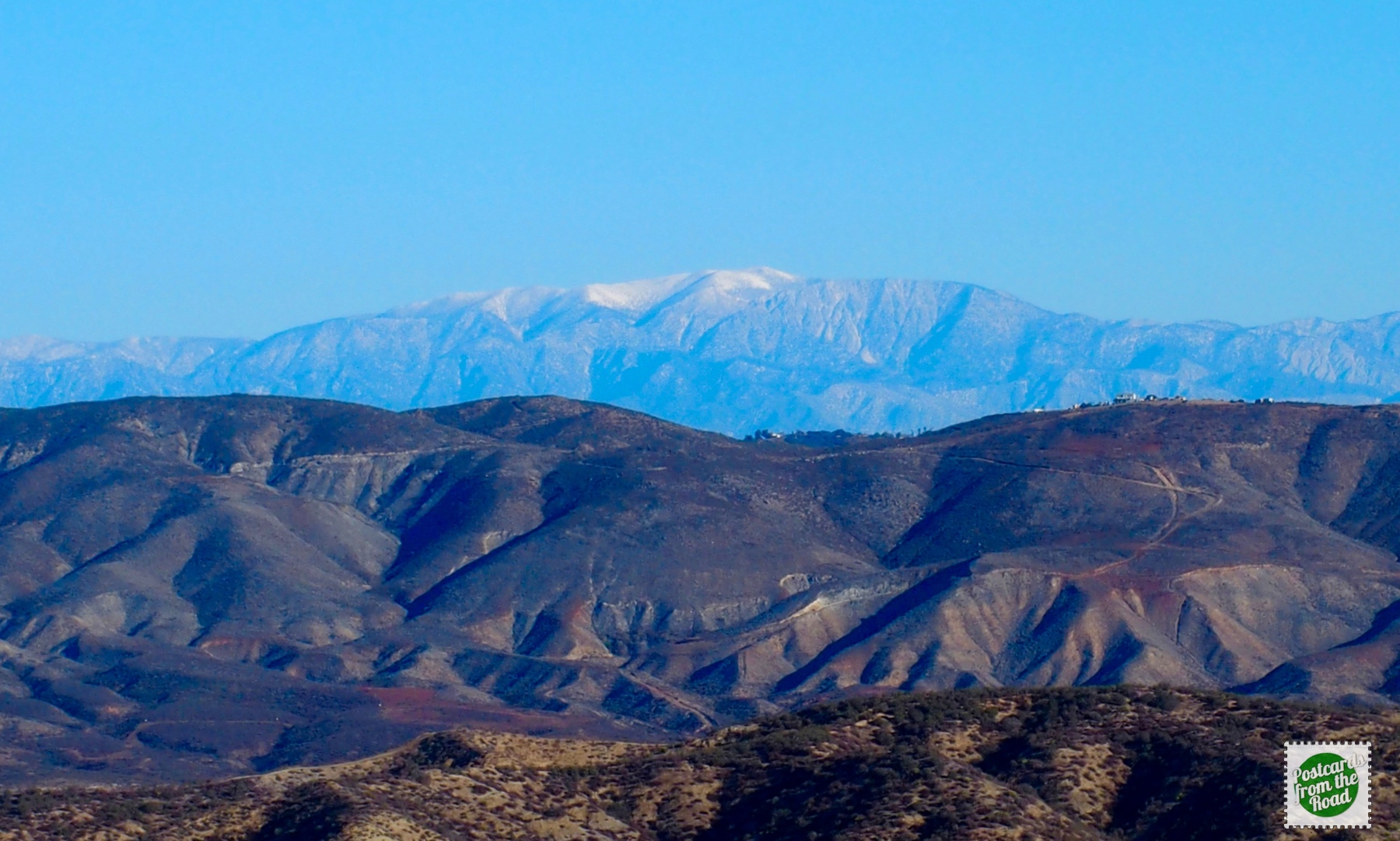 Great views from the trails.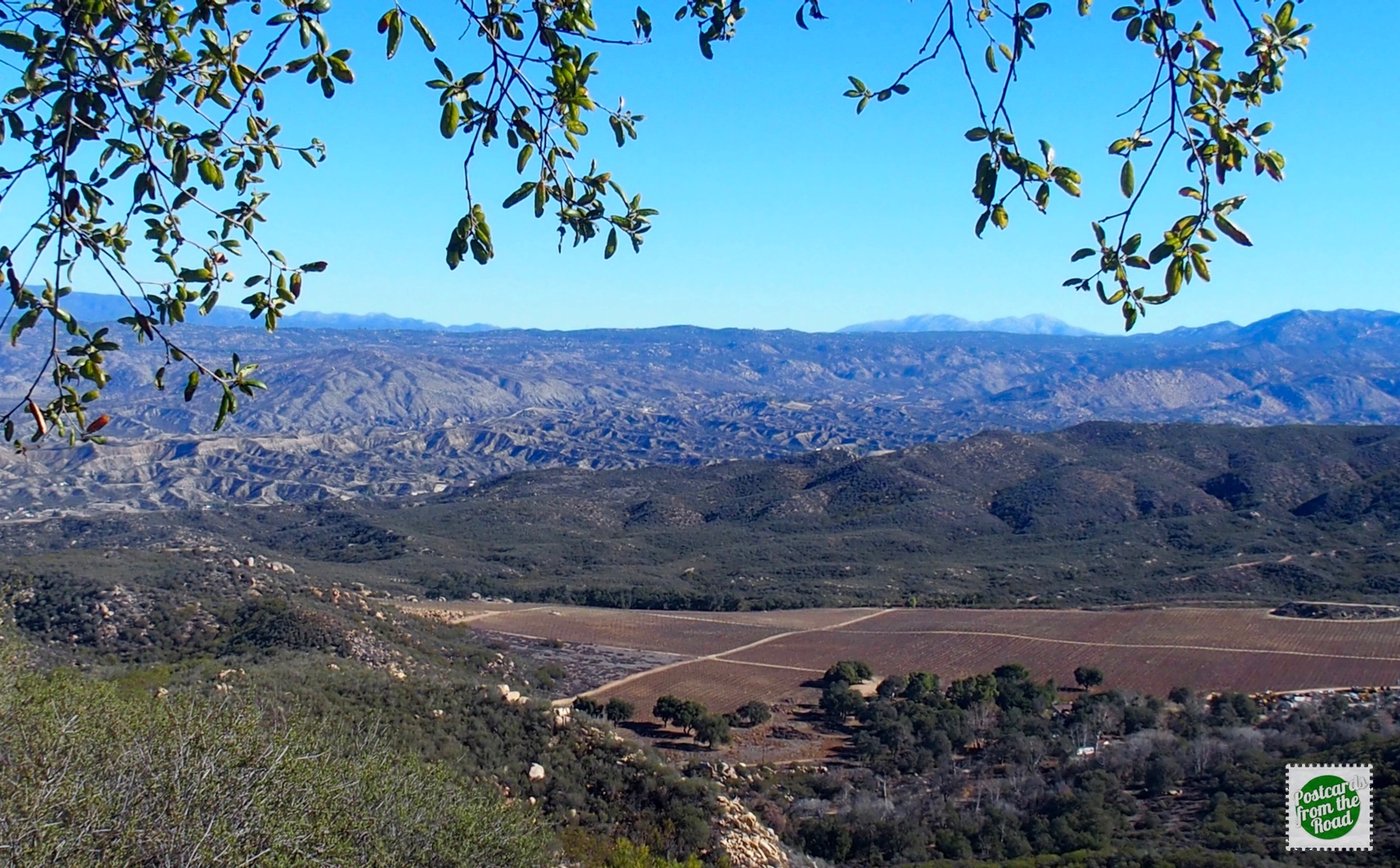 A view of Crosby Vineyards tucked in the hills below the trail.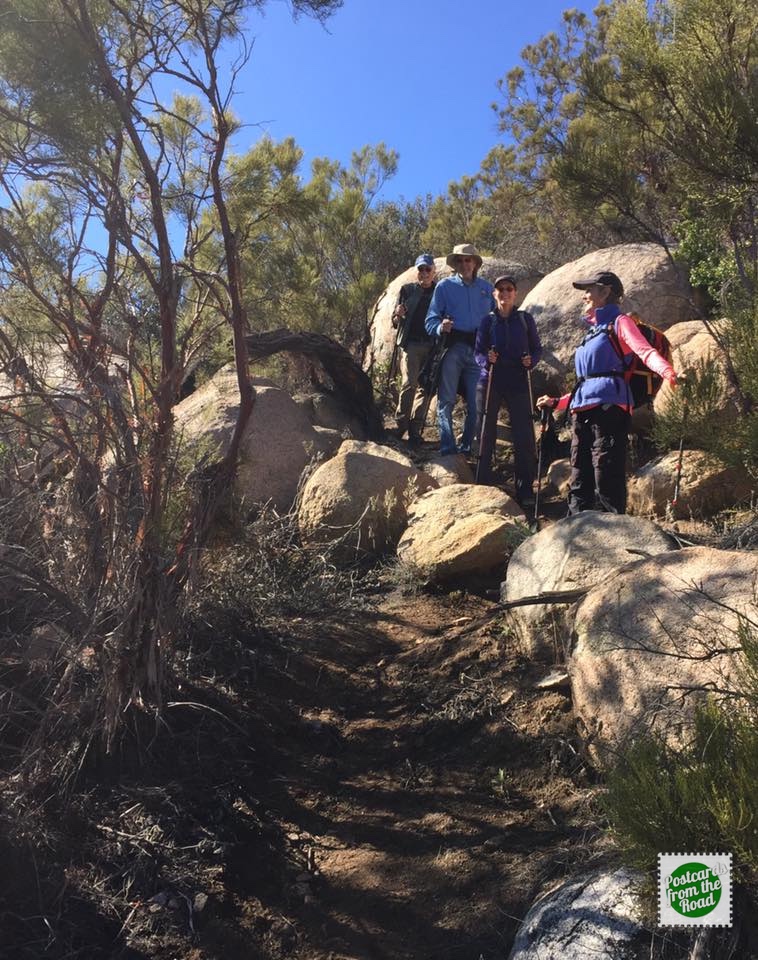 A few of the folks that hiked close to thirteen miles on their way back.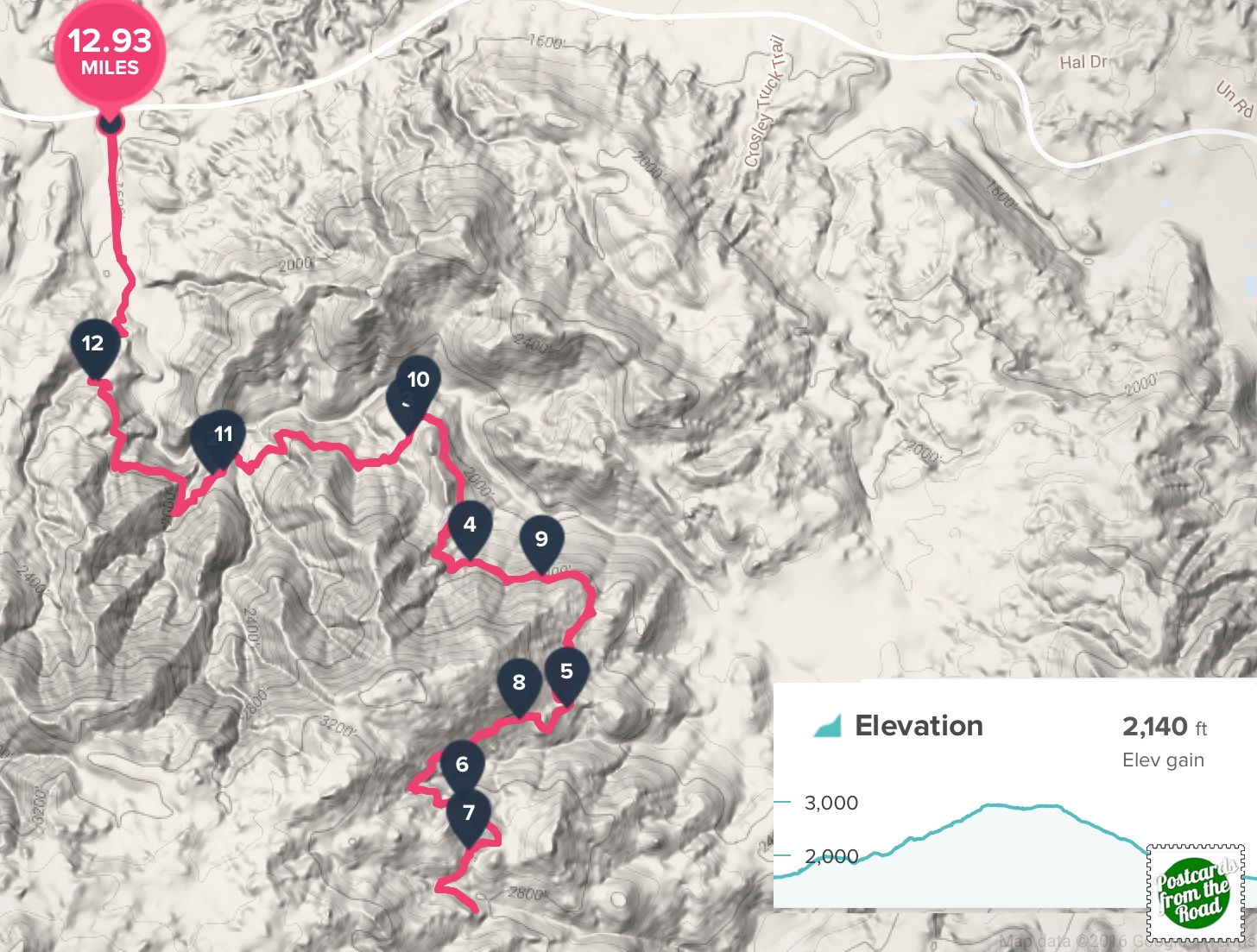 Map of our distance traveled on the Wild Horse Trail via the FitBit app.
Kelly Ditch, December 15th
Kelly Ditch is listed as a 5.5 mile, point-to-point hike with a 1,600' elevation gain if hiked from William Heise County Park near Julian, CA. We hiked this trail with the Jojoba Hills Hiking Group and used a carpool shuttle system with cars located at both the north & south trailheads so everyone could hike the complete trail without having to do an out & back. Afterward, everyone met at Julian Pie Company in Santa Ysabel for snacks & to exchange cars.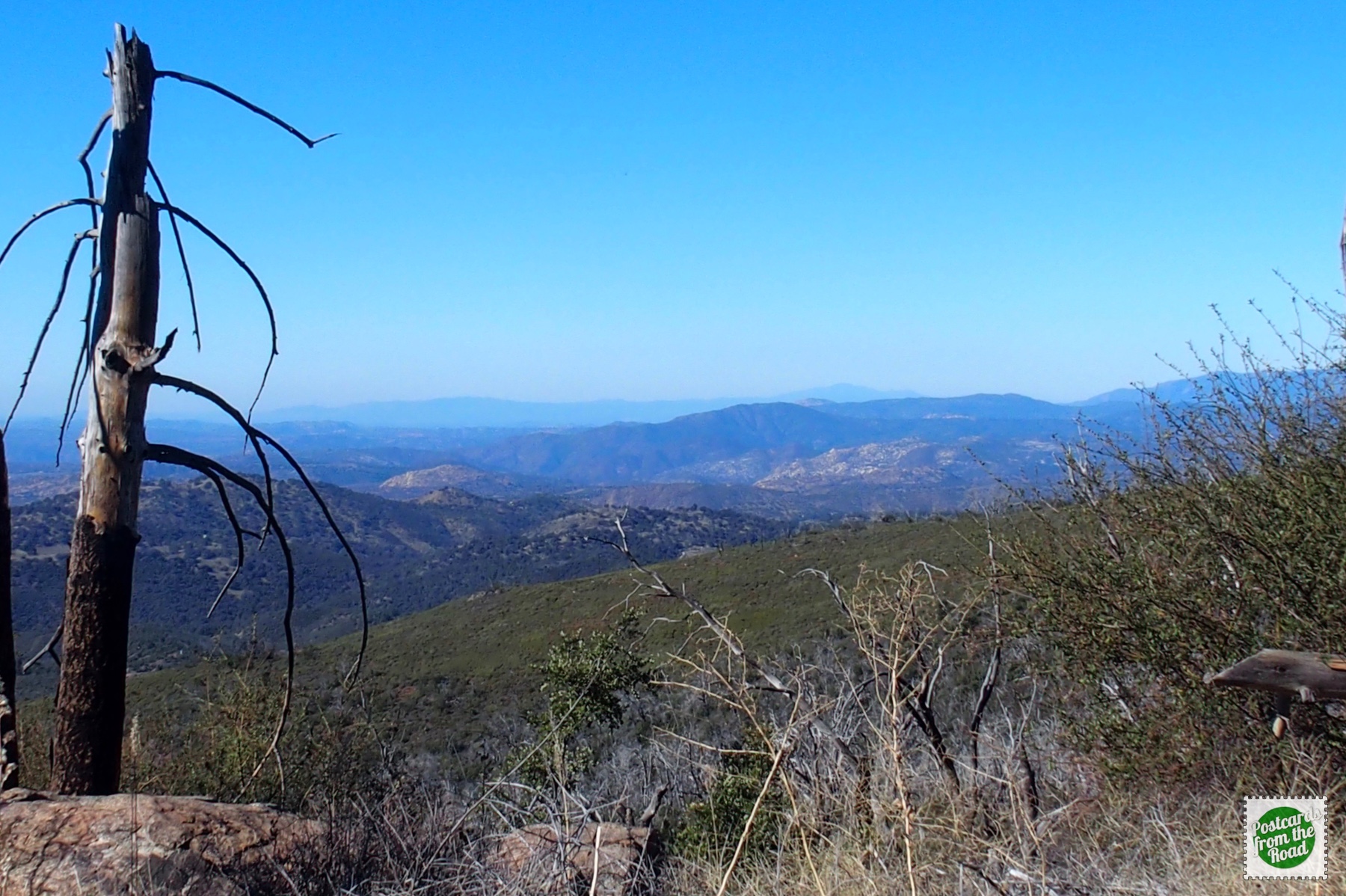 This photo is looking westward between mile markers 4 & 5 on the above map.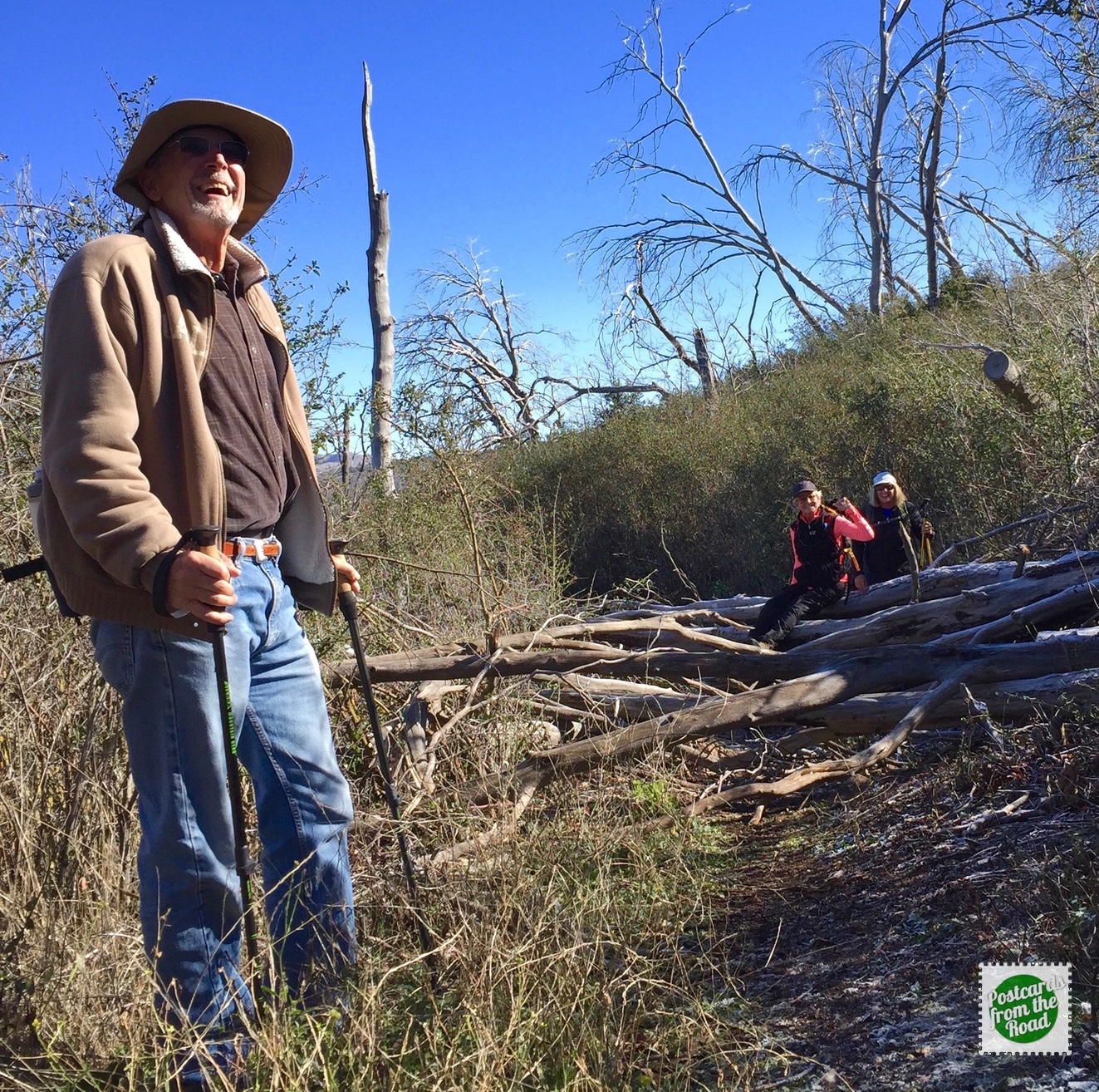 There were occasional sections of the trail with downed trees that hadn't been cleared. Most of the trail was well maintained.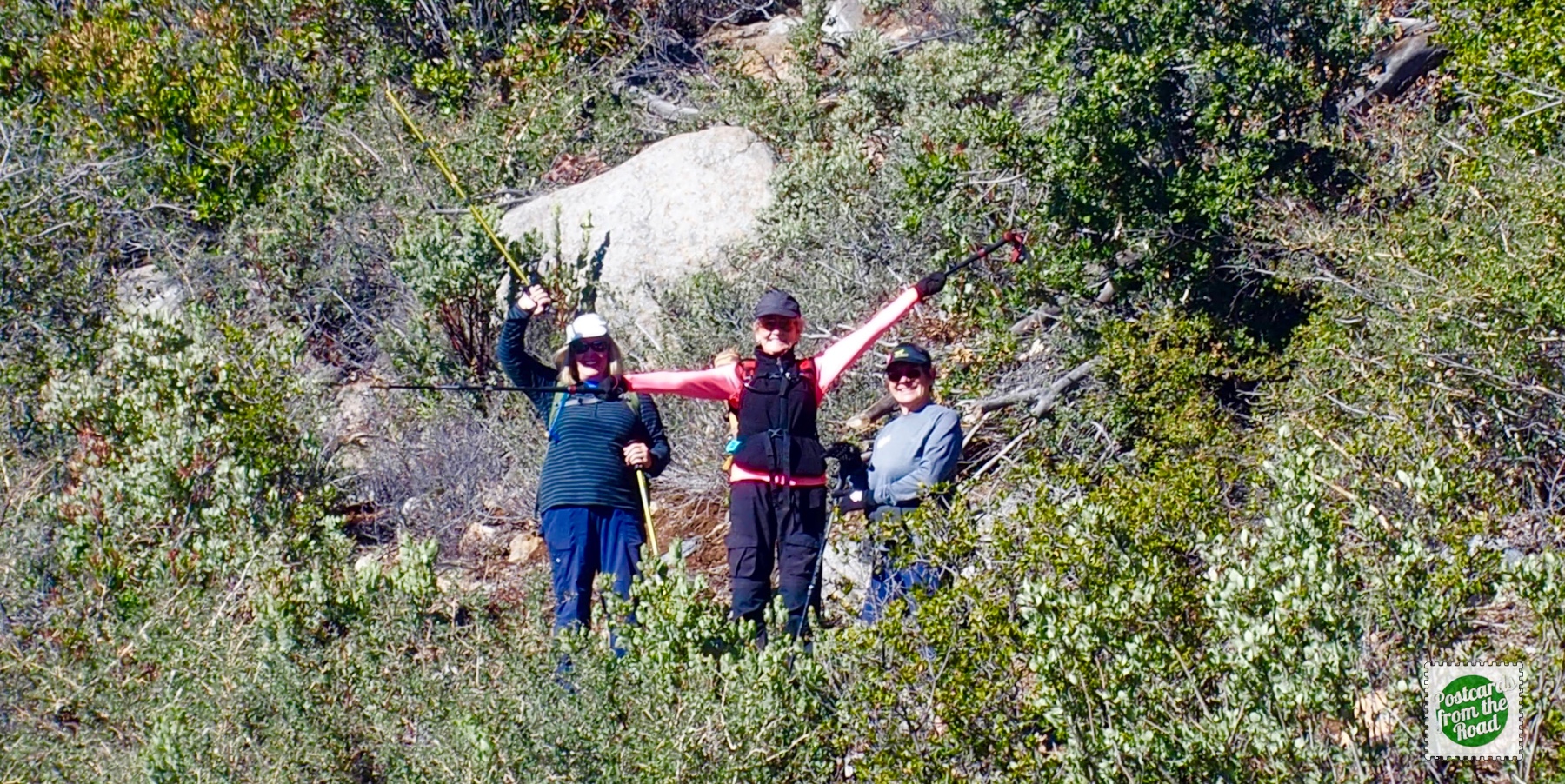 Nancy, CJ, & Diana near the end of the hike.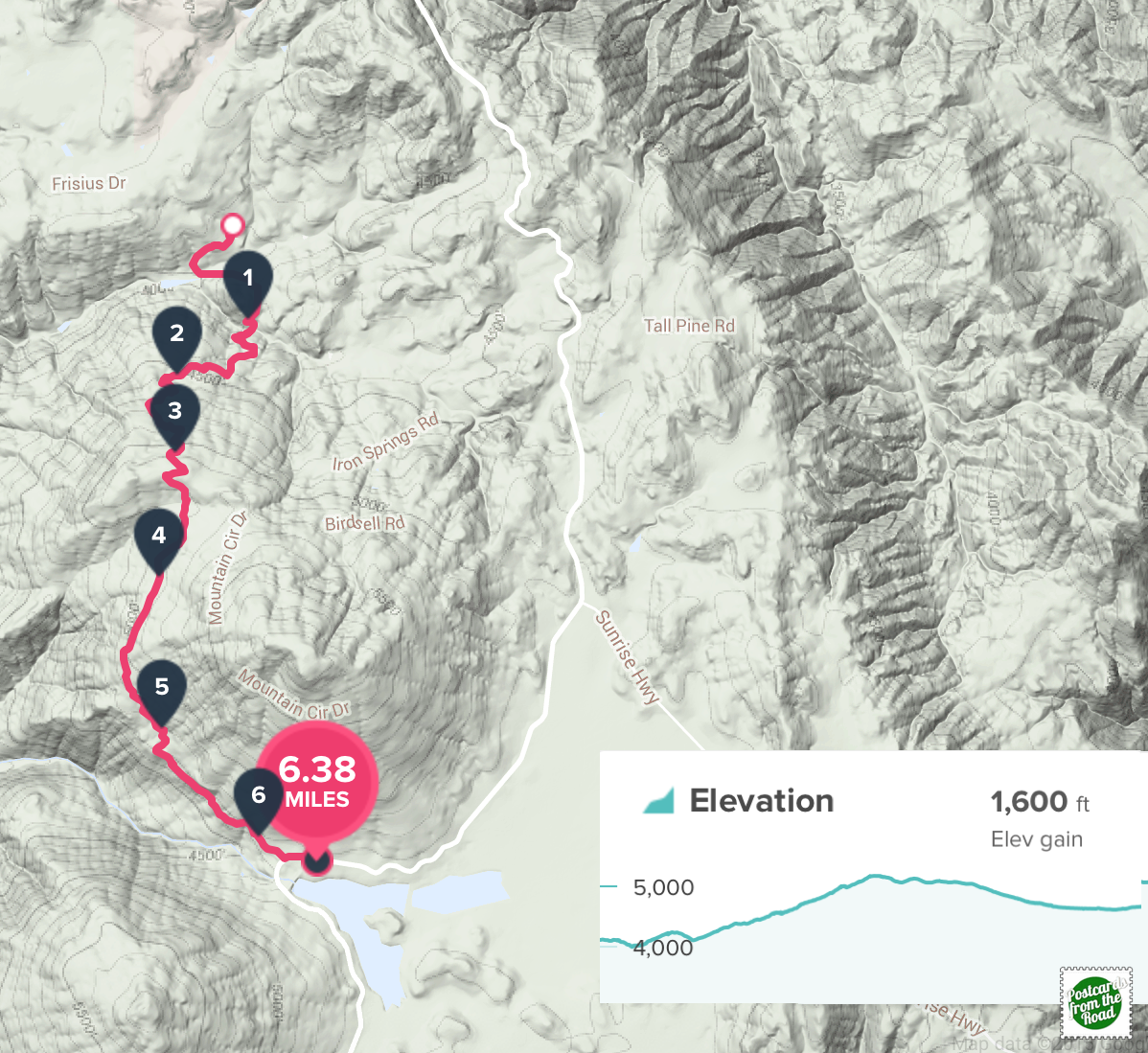 Map of the Kelly Ditch Trail hike via the Fitbit app.
Lake Hodges Trail, December 8th
Our first outing with Jojoba Hills' hiking group since joining the park this year. We did hike with them last year during our visit to Jojoba Hills in December. Lots of fun and good conversations!
This hike was an easy out and back that followed the west side of Lake Hodges. We started at the trailhead in Del Dios, just across the street from the Hernandez Hideaway restaurant, and followed the trail to the south side of the dam before returning.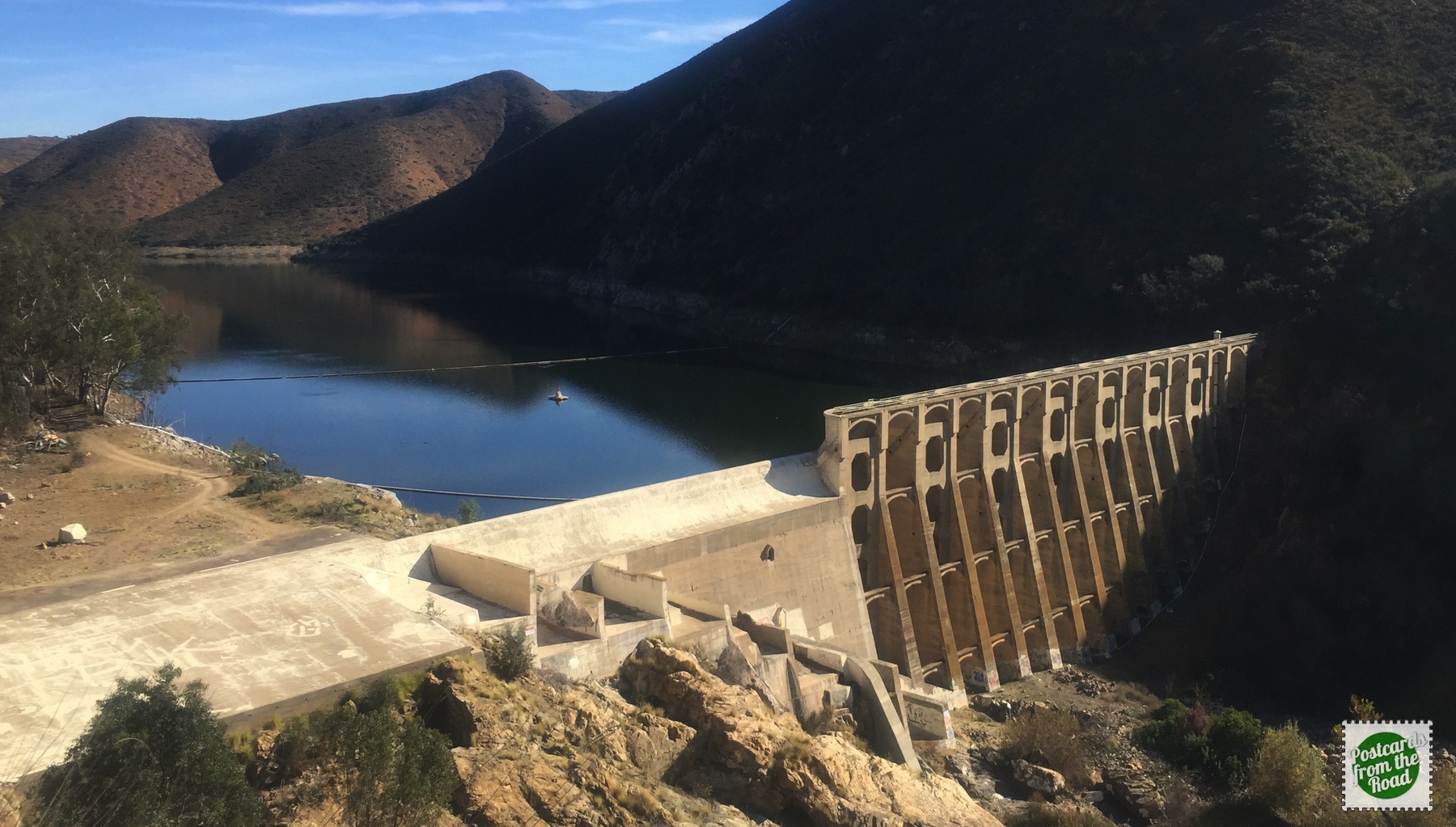 View of Lake Hodges from the trail.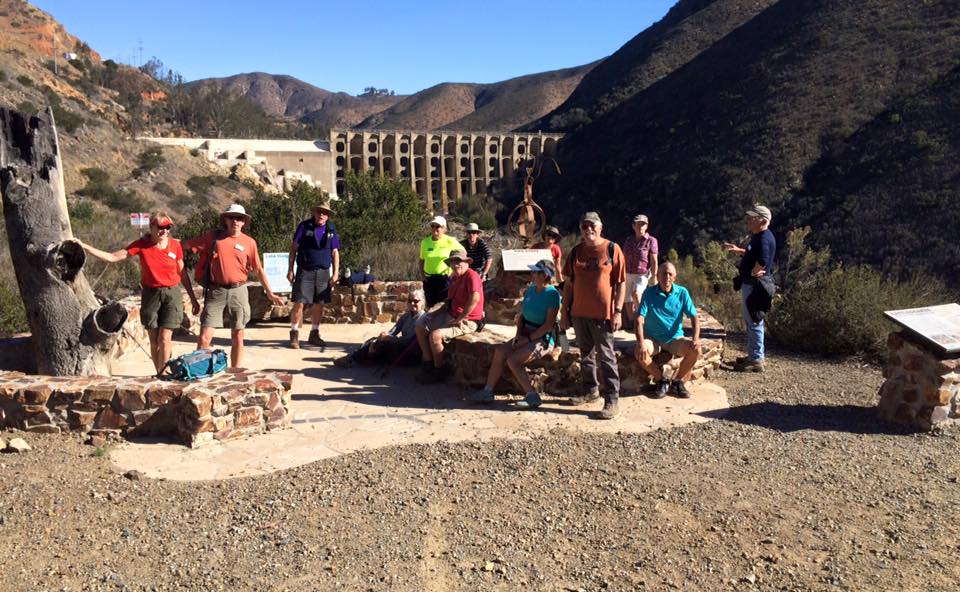 A snack break with the Lake Hodges Dam serving as a backdrop. (Photo from Jojoba Hill's Facebook Page).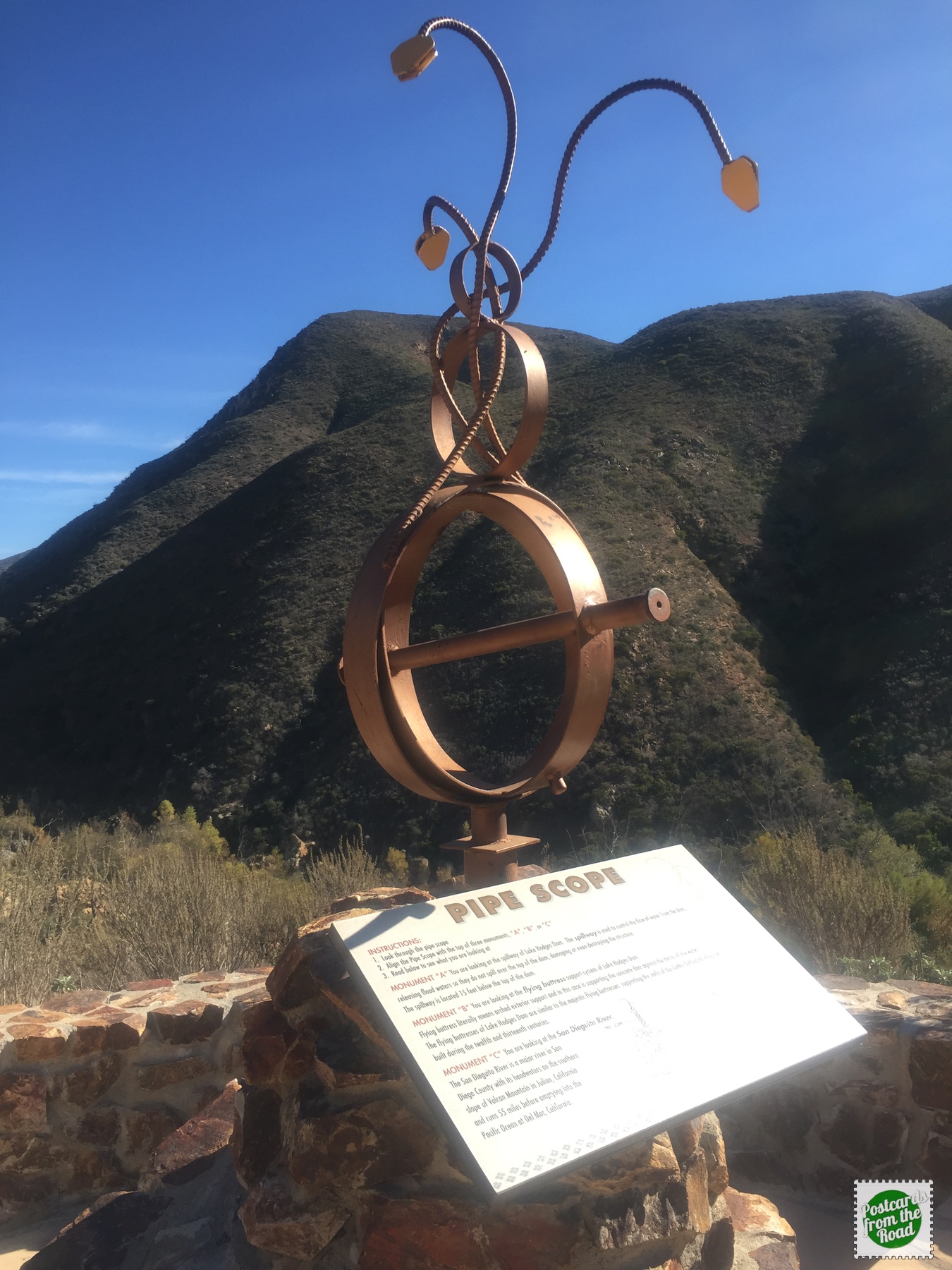 Pipe Scope at the Dam Overlook.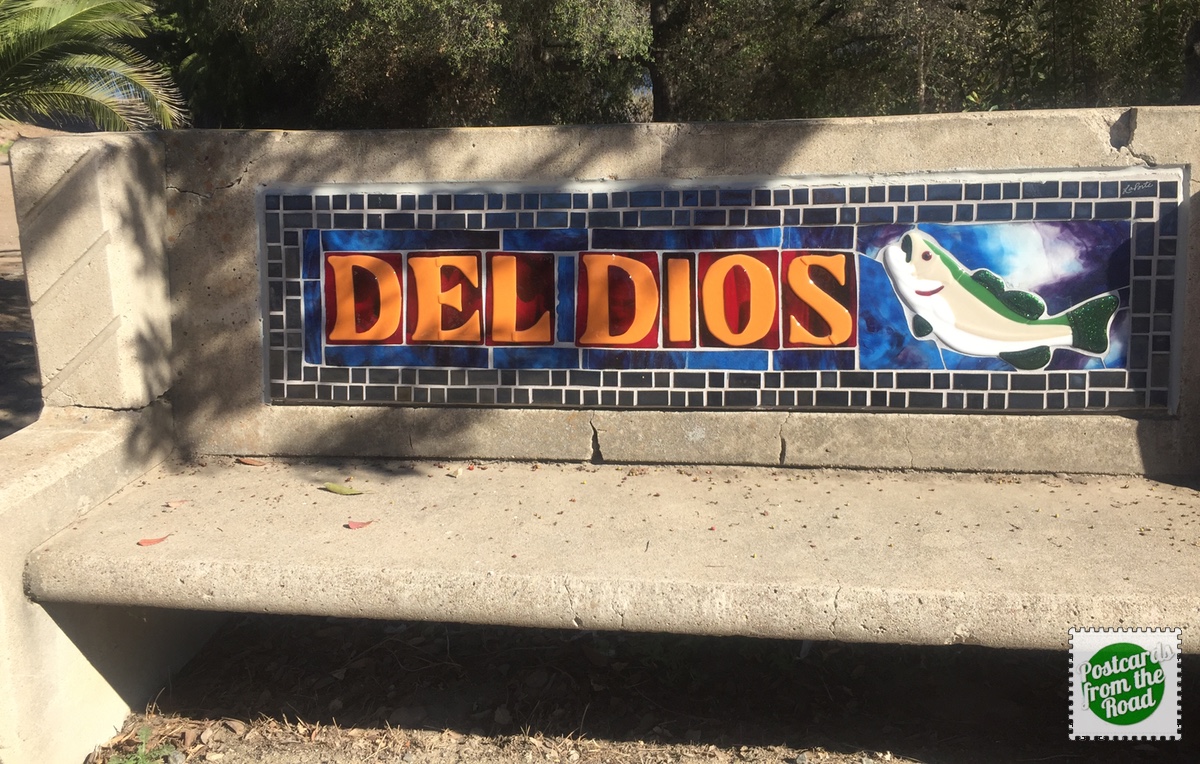 Bench at the trailhead.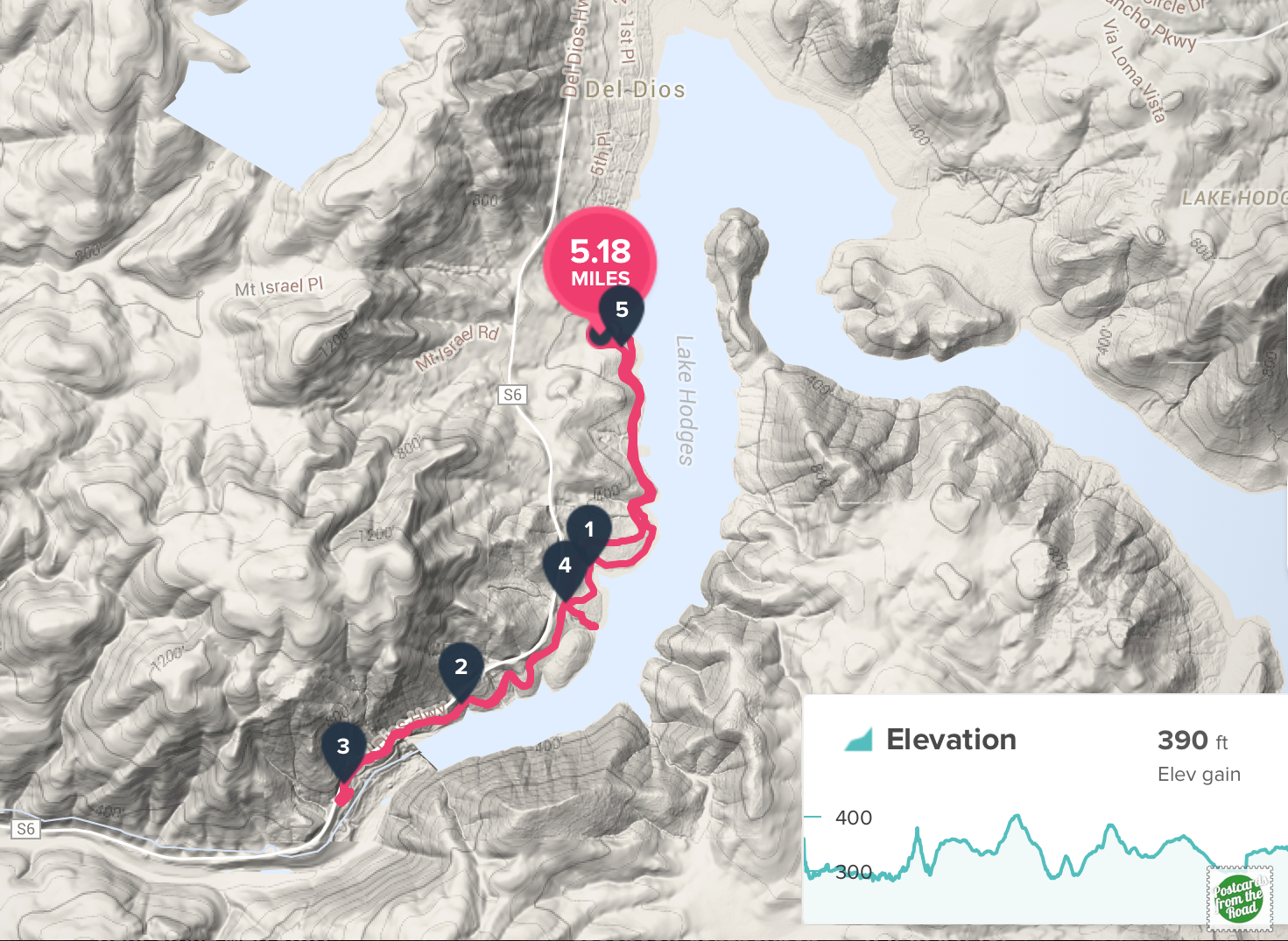 Map of the Lake Hodges Trail (west side of the lake) hike via the Fitbit app.
---