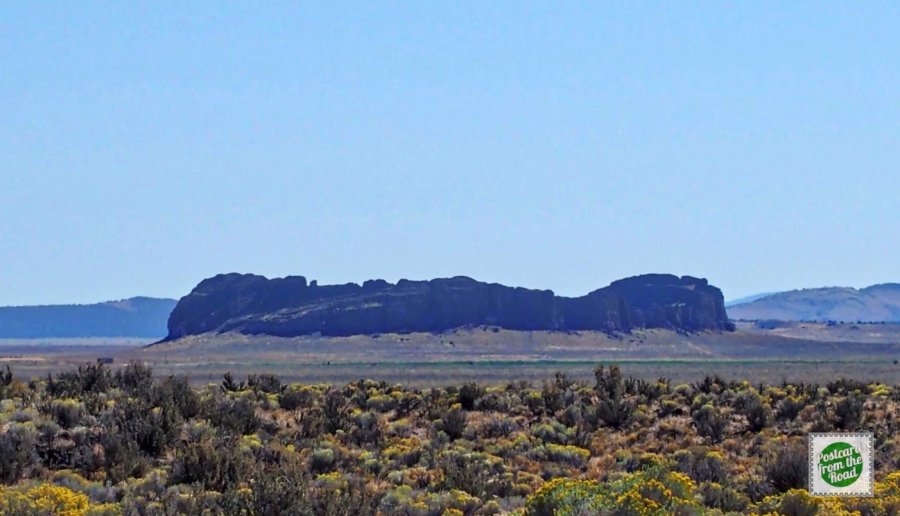 Sep 05, 2014
⚠️ Update 2022 —
This area has changed since our original post in September 2014, particularly the section nearest Bend. Unfortunately, the homeless in old dilapidated RVs now have illegal encampments in the China Hat road area. Lots of trash and possibly a more significant risk of crime. We don't recommend dispersed camping here, and beware of your surroundings when hiking. It's a shame how they are trashing an area that was quite scenic.
---
Early Thursday afternoon on September 5, 2014, we decided to hop into the car and do a little auto touring to see what we could find. We planned to take China Hat Road, from Bend, into Deschutes National Forest's eastern side.
This road quickly became an unpaved road that went from an open high desert into a thick pine forest and back to a high desert. Late in the afternoon, we arrived at Fort Rock State Natural Area. As we approached from the north, this old tuff ring looked like a large fort sitting on the high desert floor.
Viewing from the south, the remains of the tuff ring became obvious. Walking the trail around the inside of the tuff ring allowed us to stretch our legs before heading back to Bend. It was fun to be back exploring again!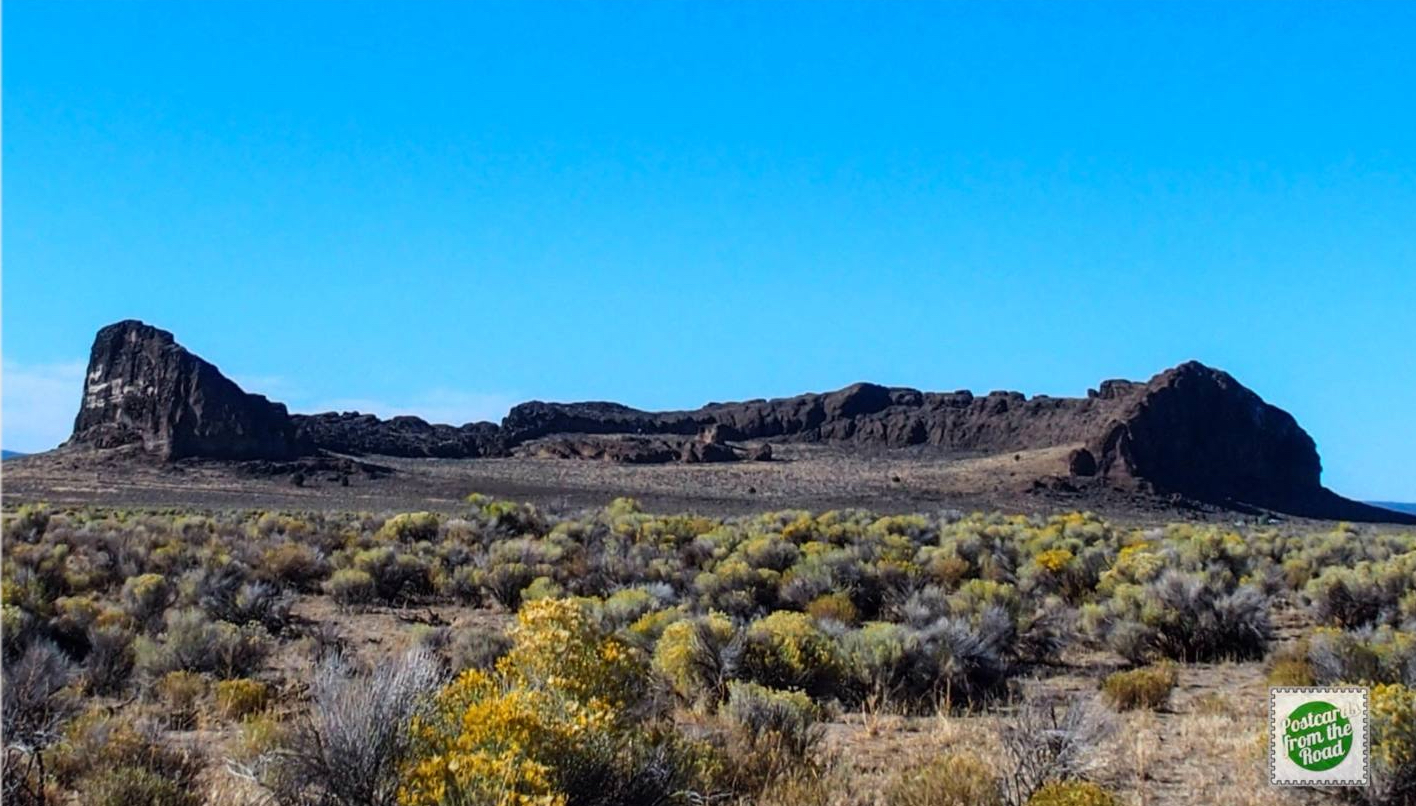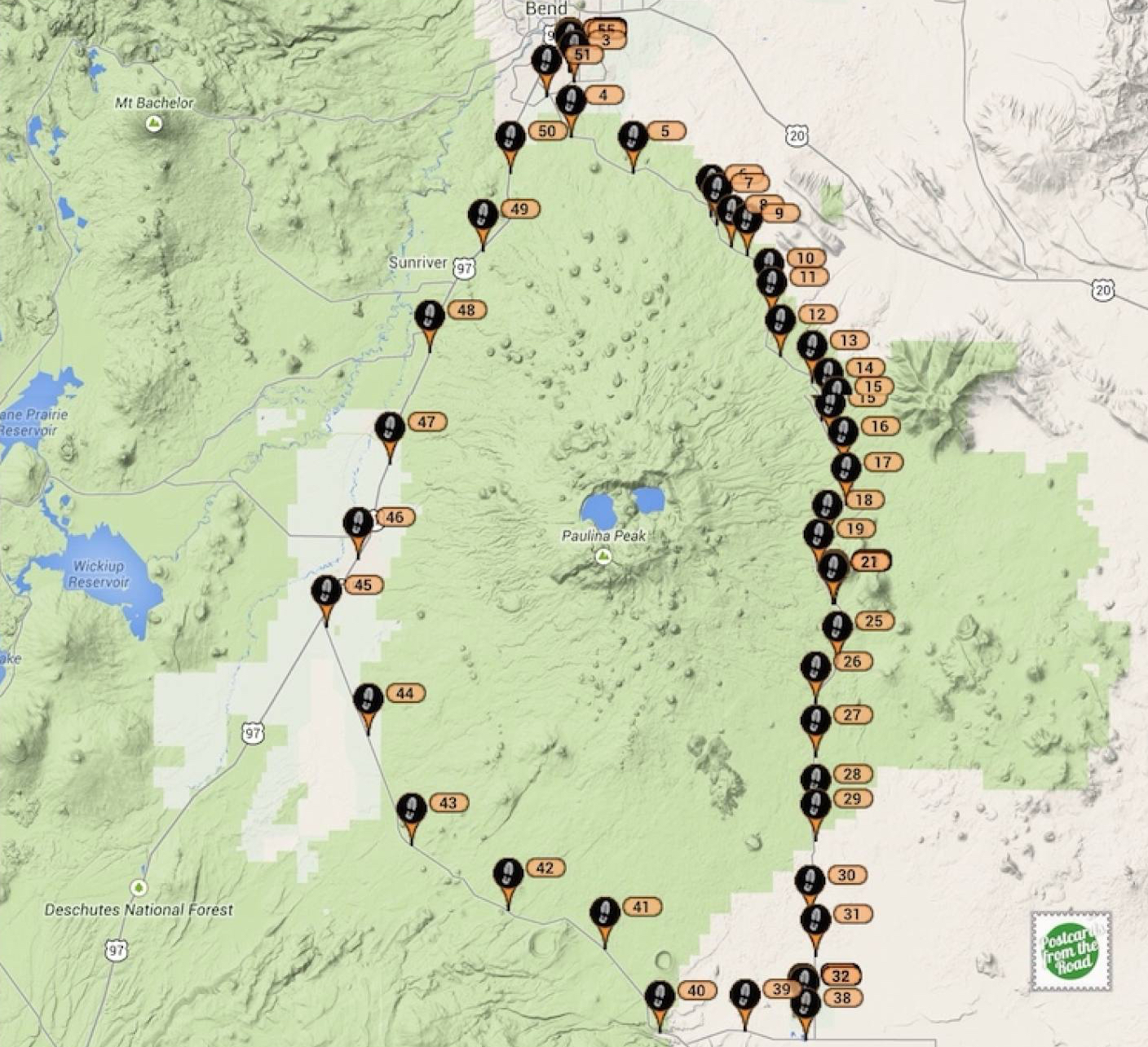 Map that was captured by our new Spot Gen3.
---
All submitted comments are subject to approval. Comments date format is: day/month/year.
---