Apr 16, 2016
Left the Guads and landed at another Harvest Hosts. This time Eola School Restaurant & Brewery. Interesting stop.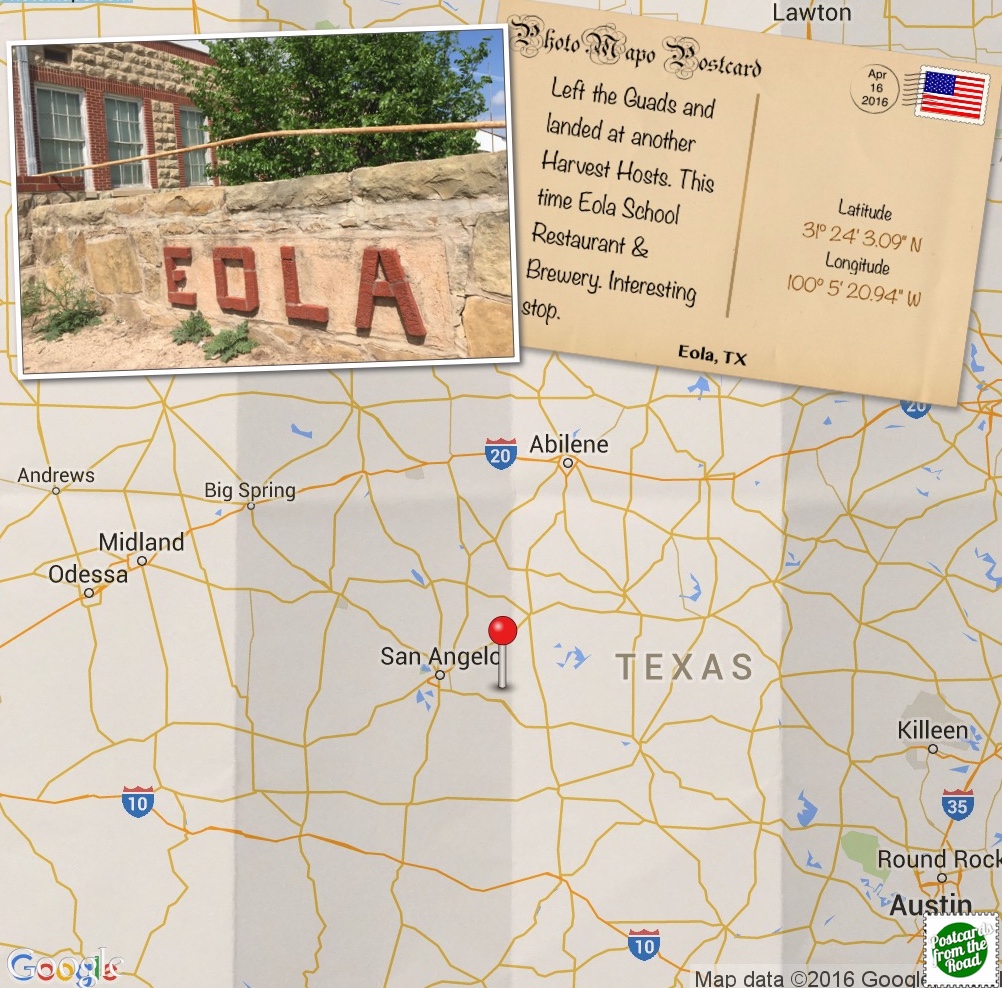 Overnight Parking - Eola School Restaurant & Brewery, Eola,TX: Participating HarvestHosts.com member, no facilities provided, must have self-contained RV & have an active Harvest Hosts membership for an overnight visit. April 16th-17th. Miles driven: 338.

Overall Experience:
Our visit to Eola School Restaurant & Brewery was quite interesting, to say the least. Since this was a Harvest Hosts visit, we were greeted by Mark, the owner, on our arrival as we pulled in with our coach. Because they were having a lot of rain, he suggested parking on the crown (high point) in the middle of the gravel parking lot to avoid getting stuck along the edge.
After getting settled, we went in to sample the brews. Mark also turned out to be the brewer, bartender, cook, and tour guide. We got our first beer, Farm Ale, served in a 16 oz styrofoam cup — hmm, first red light. Anyhow, we got our beer, and then he offered a tour. This brewery was located was an old school building, into which the owner had put a lot of labor to restore it, but with all the vacant rooms, it was a tad spooky. The tour was informative, but when I asked if I could take a few photos, I got a very loud NO with the response, "pictures can be deceiving." Hmm again.
After the tour, we headed back to the taproom to try some more beers and get something to eat. We decided on the margarita pizza that had fresh basil from their garden. Yum! The most unusual beer that day was Prickly Pear.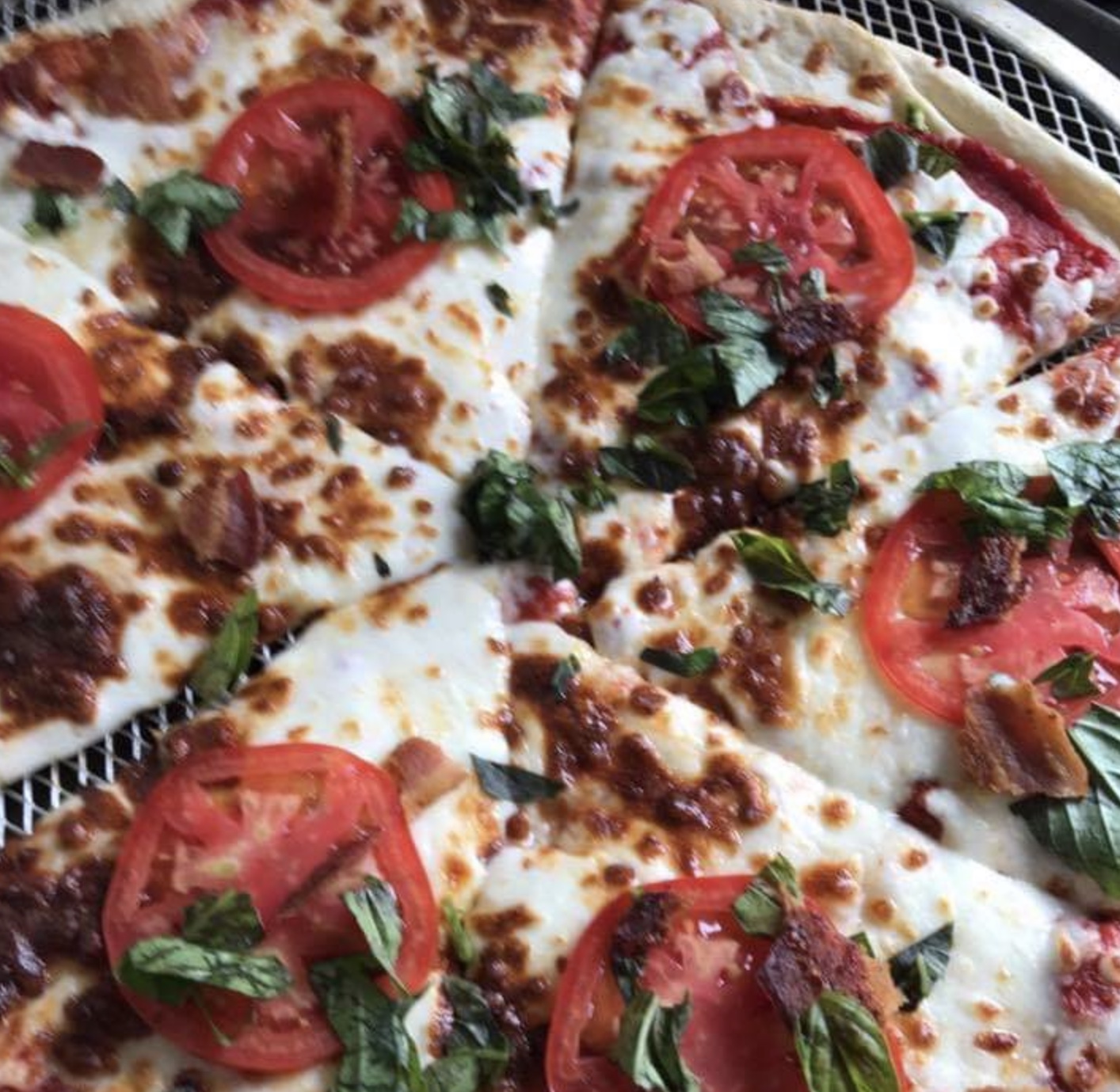 While we were sampling beers, another couple came in, and the owner chatted it up with all of us. He was quite friendly.
Later that evening, while we sat in coach, we watched cars come and go. Some of the folks would stay for a while, but it appeared that most stopped to get their gallon jug filled (that's the way beer to go was sold here).
It poured rain into the evening & all night. We woke up to flooded fields & huge puddles on the road.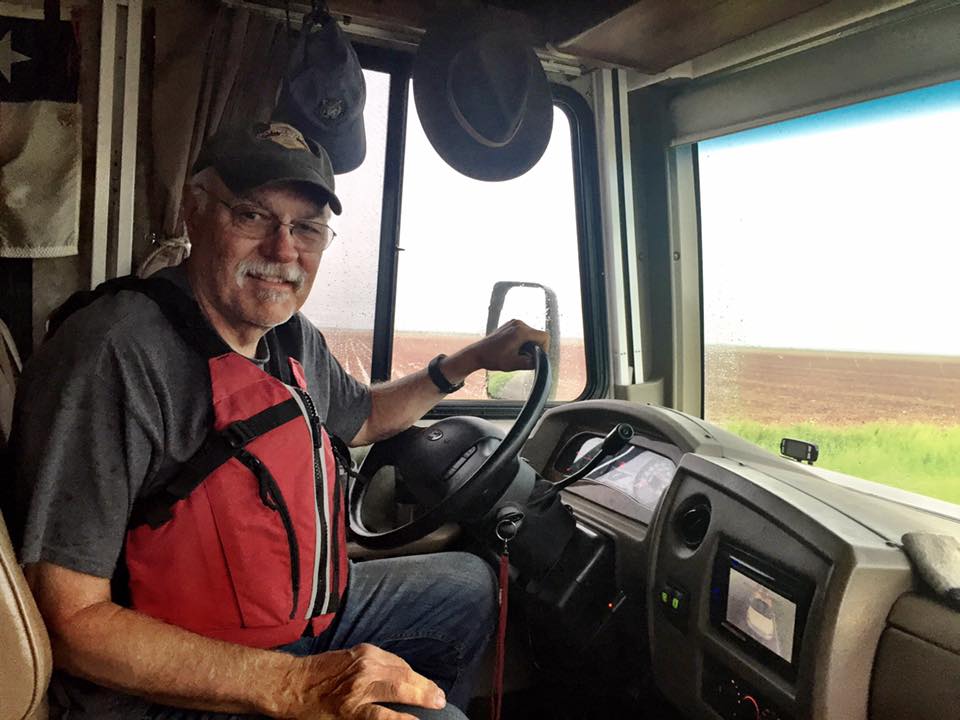 On the road again. Crazy rain. Lucky we have the life jackets!
Would we visit again? We think so. The styrofoam cup was the biggest turnoff — hopefully, they will invest in some glassware.
---
All submitted comments are subject to approval. Comments date format is: day/month/year.
---