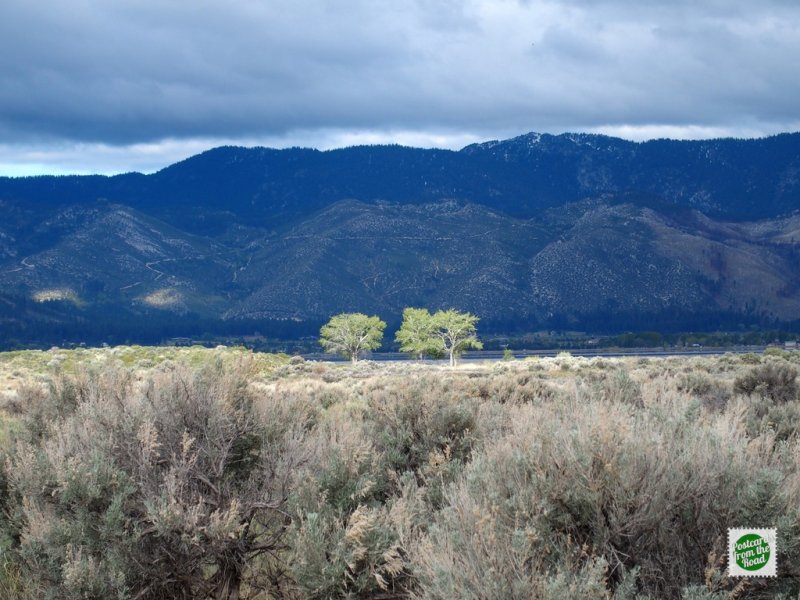 May 12, 2018
We had a very windy 145-mile drive today and, in the process, traded Jeffery Pines for sagebrush with great views.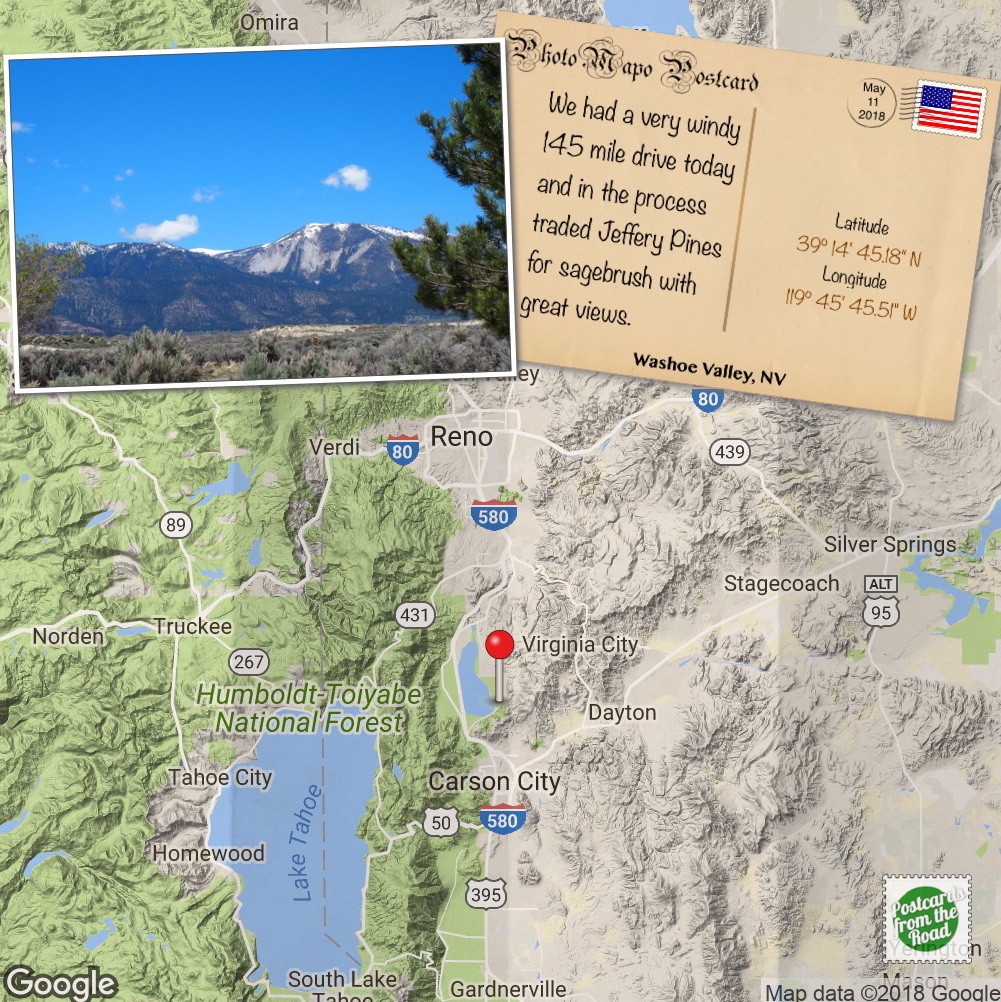 Washoe Lake - State Park Campground, near Washoe Valley, NV: Site #18 (49 RV sites total) - This site has: water nearby. Campground Notes: flush toilets • dump station available • lake access • trails from campground • trails nearby • 5,045' elevation. May 11th - 15th. Miles traveled: 146 miles (tap on mileage to see route & elevation change).

Pros:
• Well maintained campground.
• Easy accessibly to Reno or Carson City.
Cons:
• Due to a construction project water not suitable for drinking.

Overall Experience: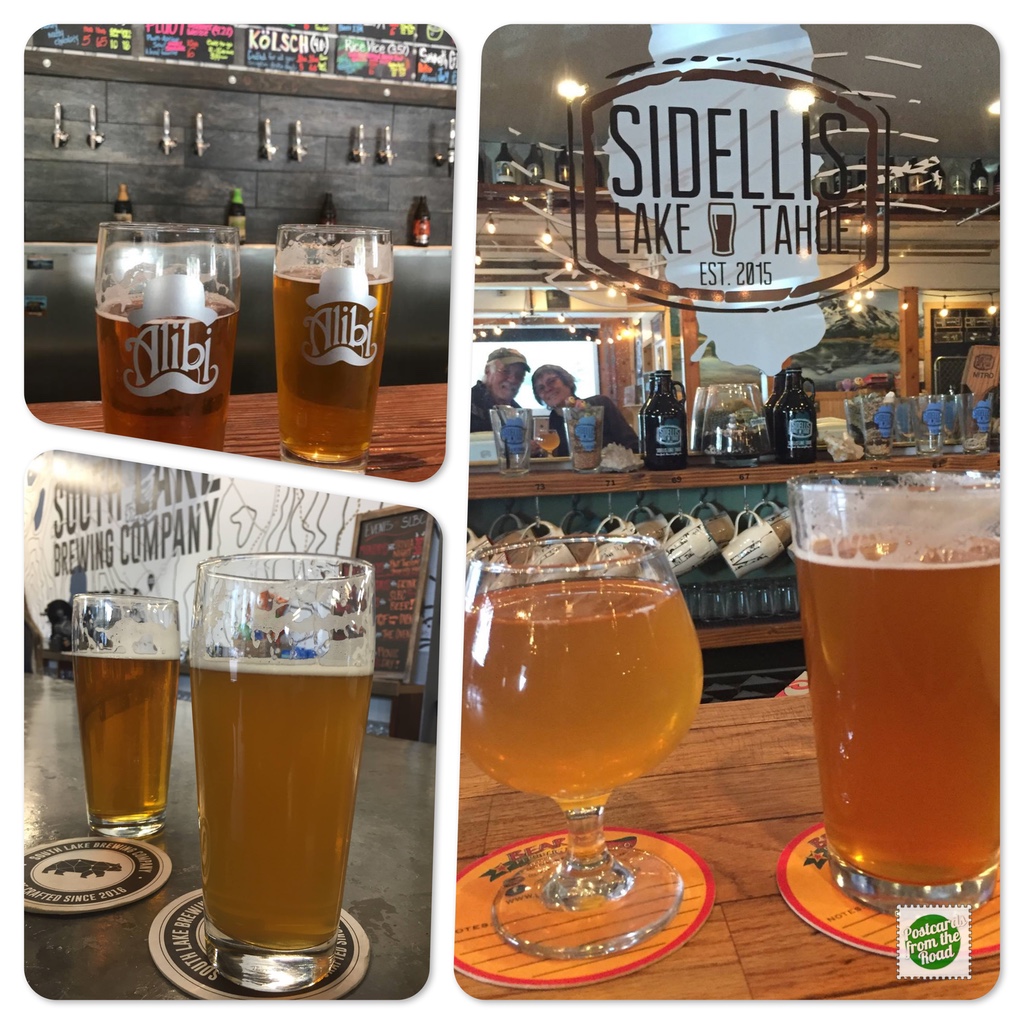 Exploring Lake Tahoe area. First stop is Alibi Ale Works. Tour around Lake Tahoe continues with South Lake Brewing . Final stop on our tour is at Sidellis Lake Tahoe Brewery and Restaurant. Small micro brewery that's off rhe radar screen with amazingly good brews. See us in the mirror?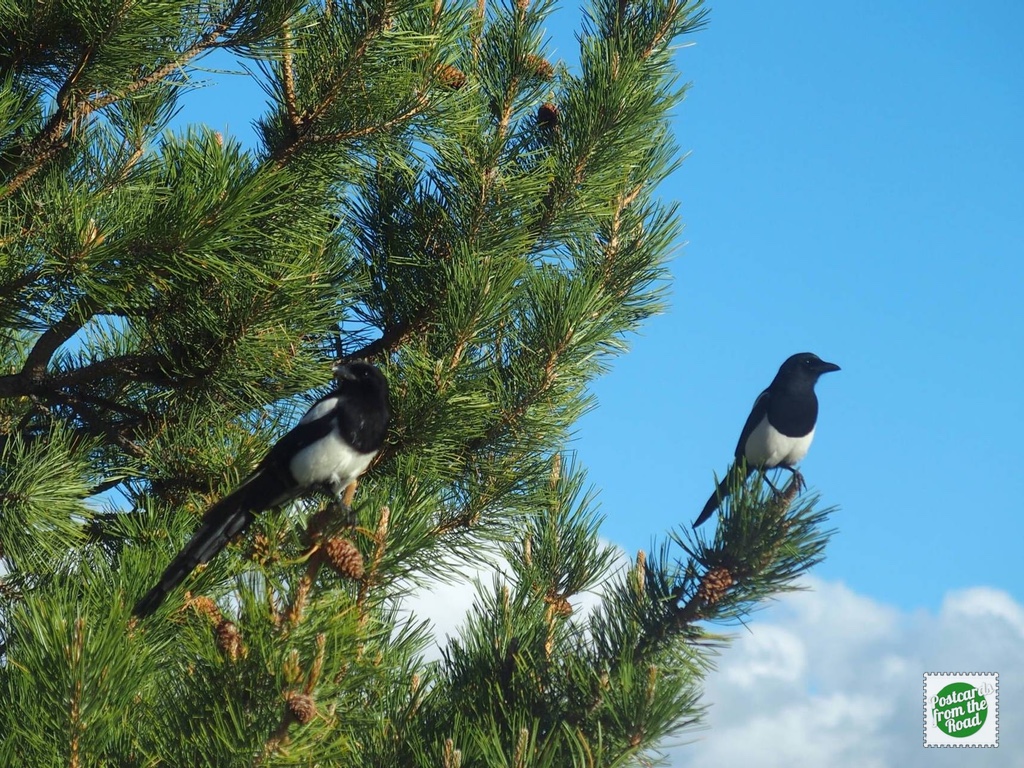 These two magpies were fussing at Mooch while he sat in his catio this morning. He enjoyed the show!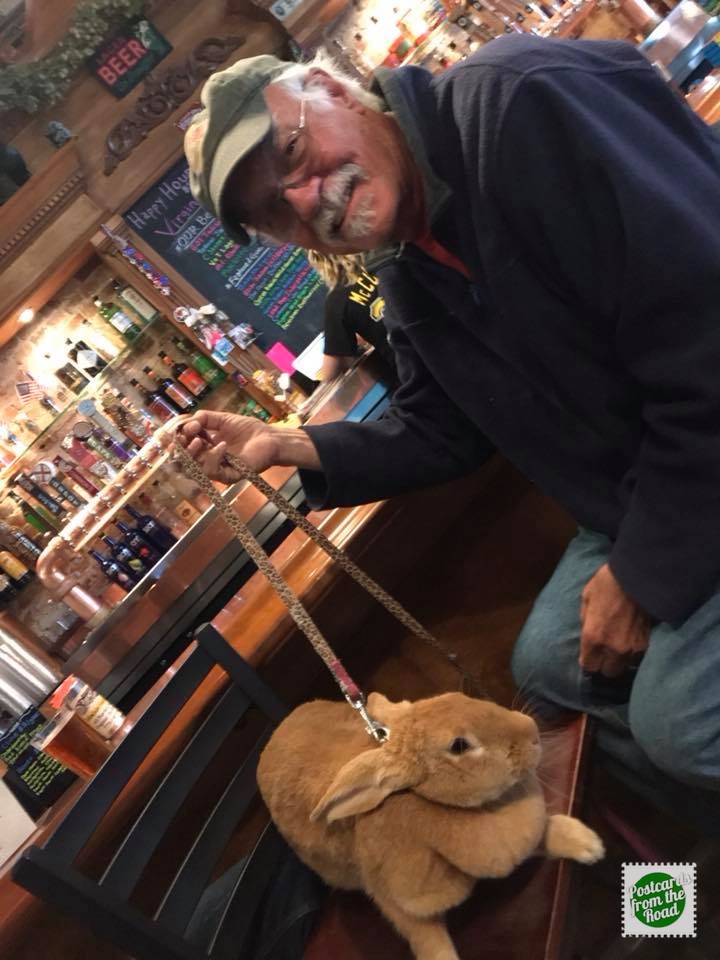 A rabbit walks in to a bar...and Robert wants to take it home. Virginia City Brewery & Taphouse.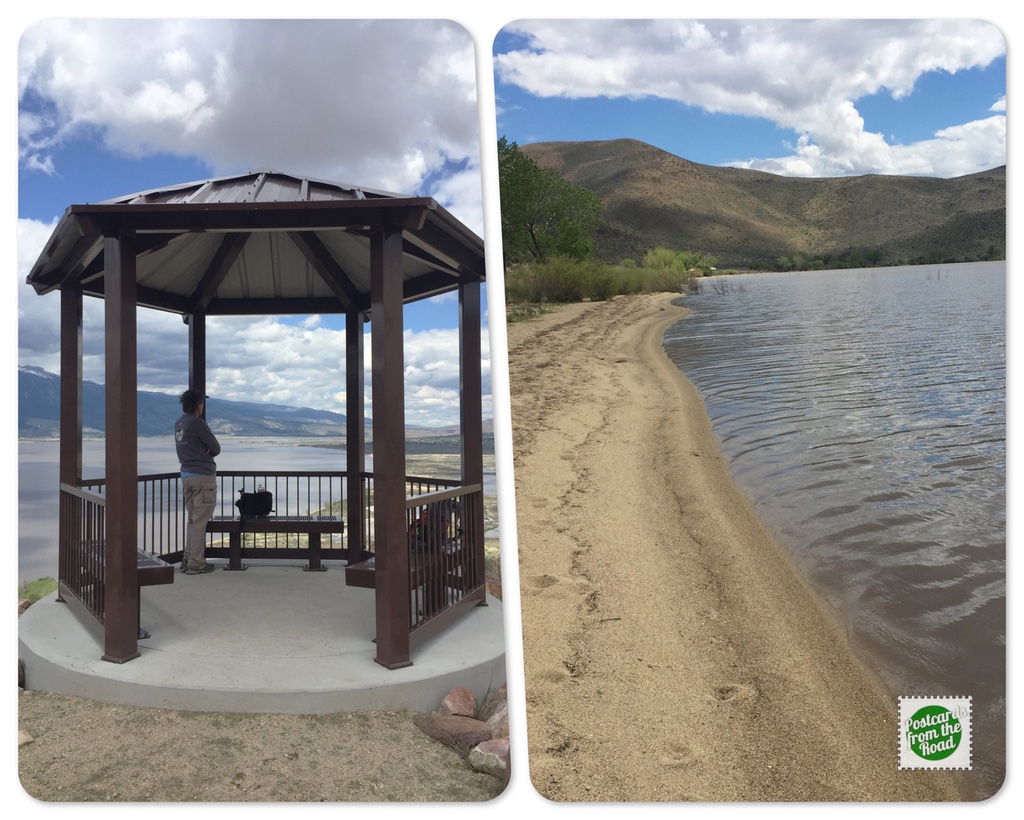 We planned this stop as a one-nighter, maybe two, and now we're going on our fourth night. We hiked in the hills today on Deadman's Creek trail up to the gazebo, followed by a couple of mile beach walk along the lakeshore. All of this is in the park. Life is good!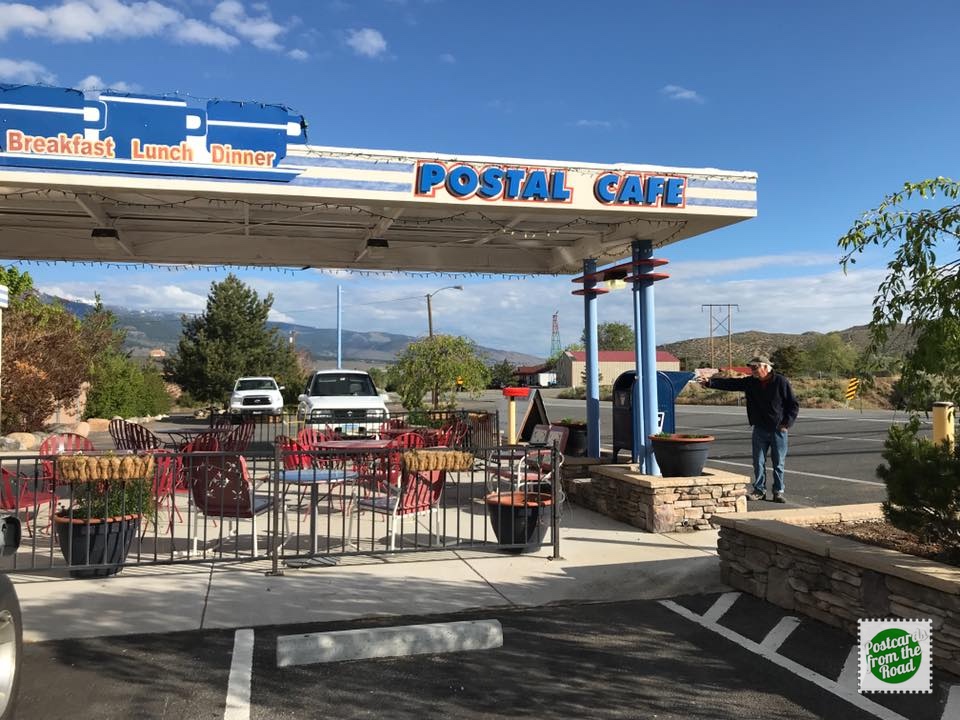 On the road again. Saw this place and had to stop for breakfast before hitting the road. It was actually a post office at one time.
Local Flavor – Area Businesses We Enjoyed & Recommend
• Stoneyhead Brewing Company, Reno, NV. As first-time visitors, we were offered a free sampling of all thirteen of their beers. Nice.
• Shoe Tree Brewing Co. Carson City, NV.
• Alibi Ale Works Incline Village, NV.
• Sidellis South Lake Tahoe, CA.
Also see: Tap here to see our 2014 visit in the area at Davis Creek Regional Park Campground.
---
All submitted comments are subject to approval. Comments date format is: day/month/year.
---