Top Photo: Rainy day walk on the beach near the South Jetty.
"Second stop on the Oregon coast at South Jetty Thousand Trails near Florence. Lots to do & see in the area! Note the vintage RV a couple of sites over tucked in the trees."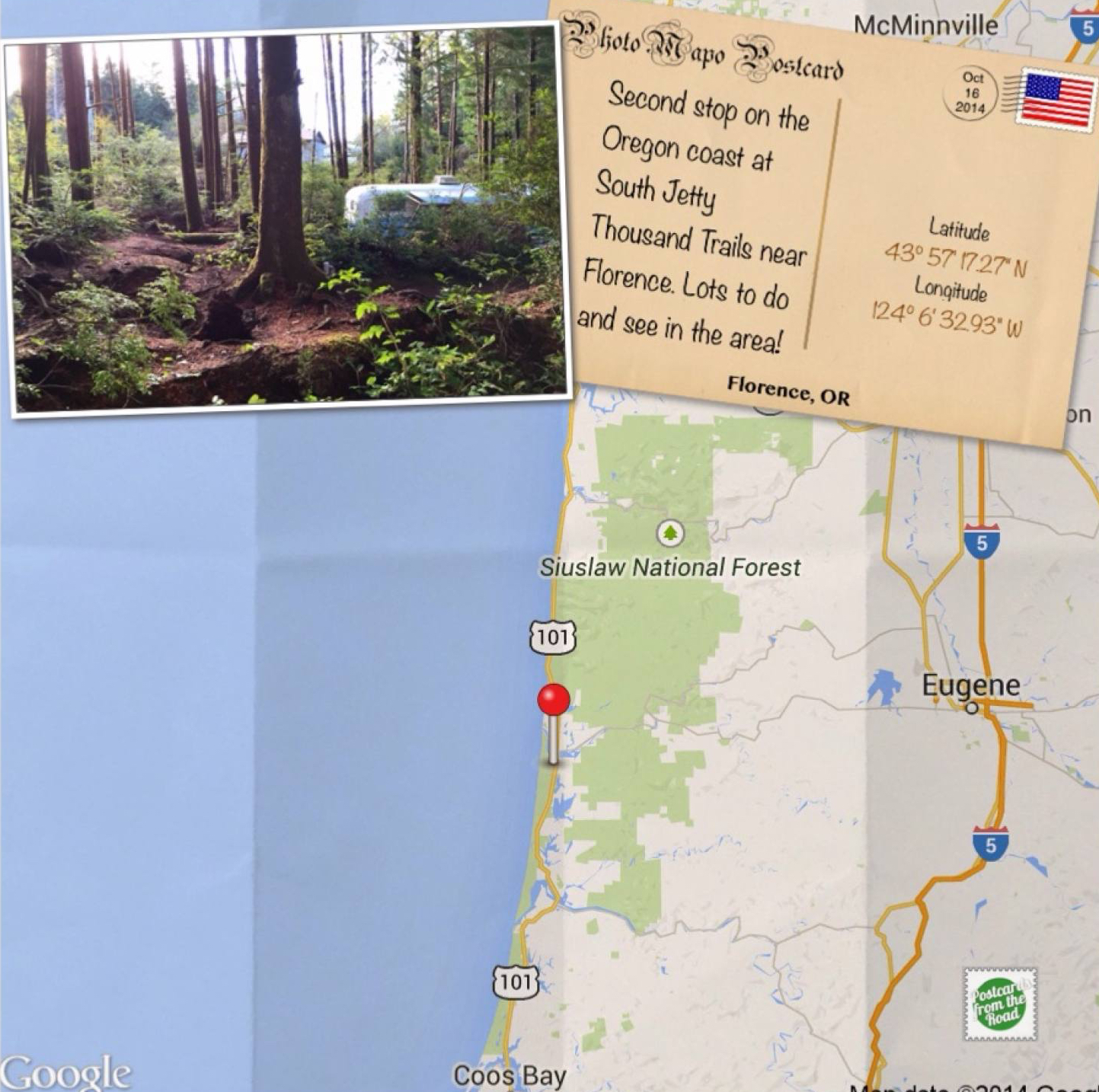 South Jetty Thousand Trails Campground: Site A17, this site has full hookup, 193 total sites 159 ft elevation. October 15th - 26th.

Overall Experience: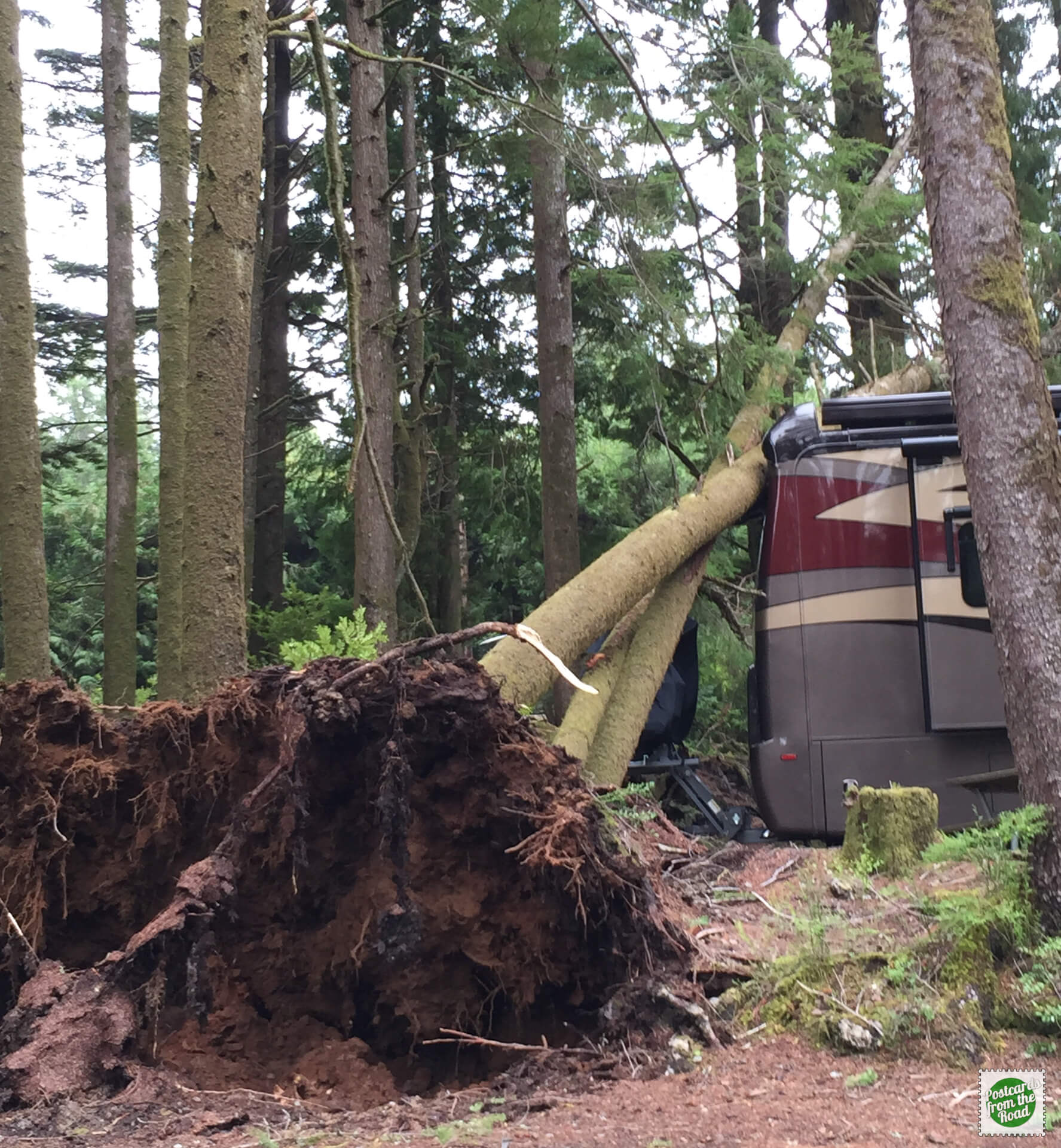 A nasty wind storm came through the campground. We were lucky, but our neighbors not so. Several trees came down on their brand new coach.
Siltcoos Lake & River Trails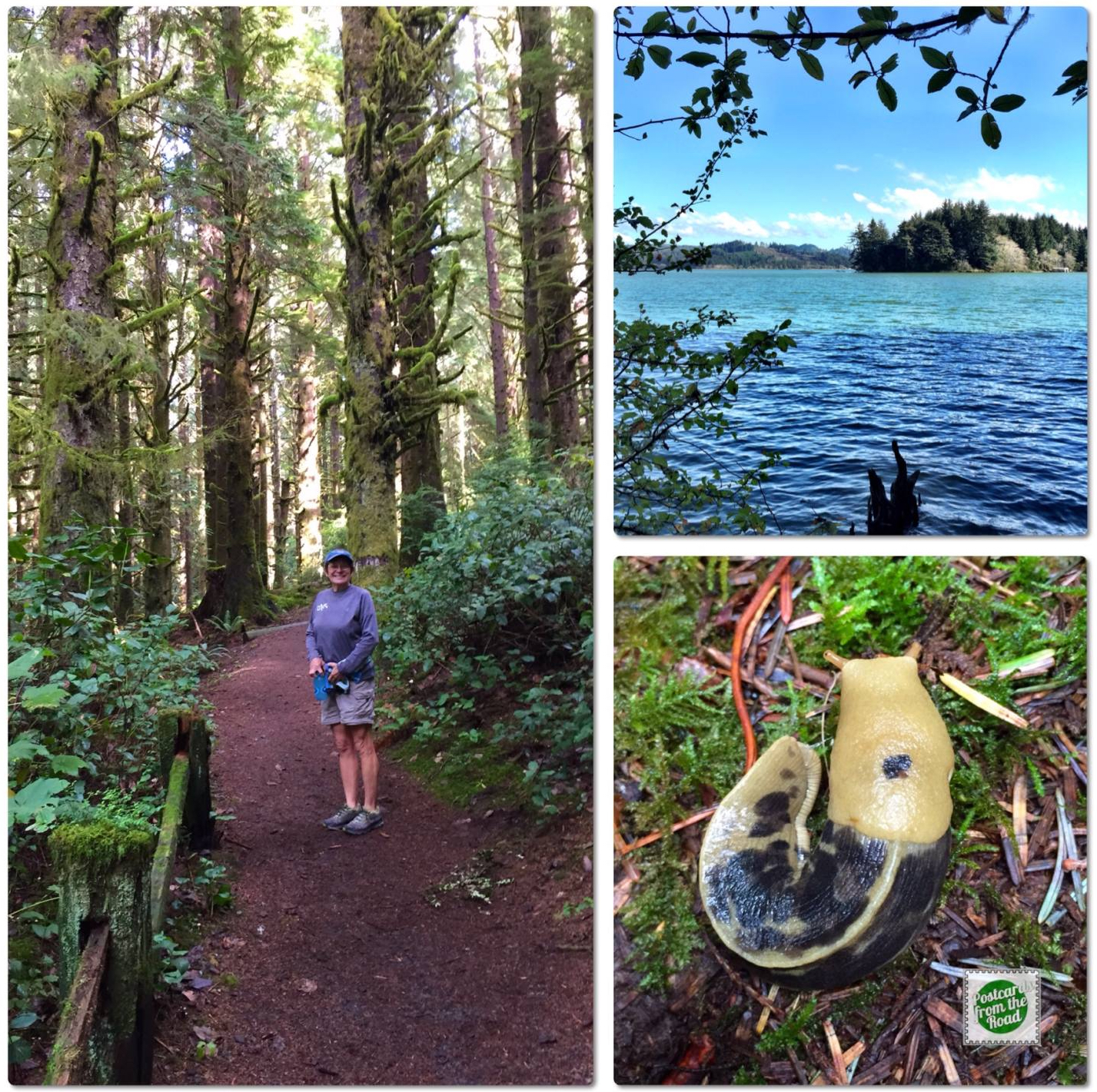 The Siltcoos Lake Trail, located in the Oregon Dunes National Recreation Area, is just south of Florence. This easy to follow trail starts on an old logging road that looks more like a double-wide trail. After about .8 miles, the trail turns into a single-track trail that splits into a loop. At the far end of the loop, along the lake, are six primitive campsites and an outhouse.
Along the way, we talked to several people gathering Chanterelle mushrooms. Apparently, this is a good area to find them at this time of year.
We had an enjoyable hike on a rolling trail through a beautiful forest, with a nice lake view at the far end. We ended up walking a tad over four miles.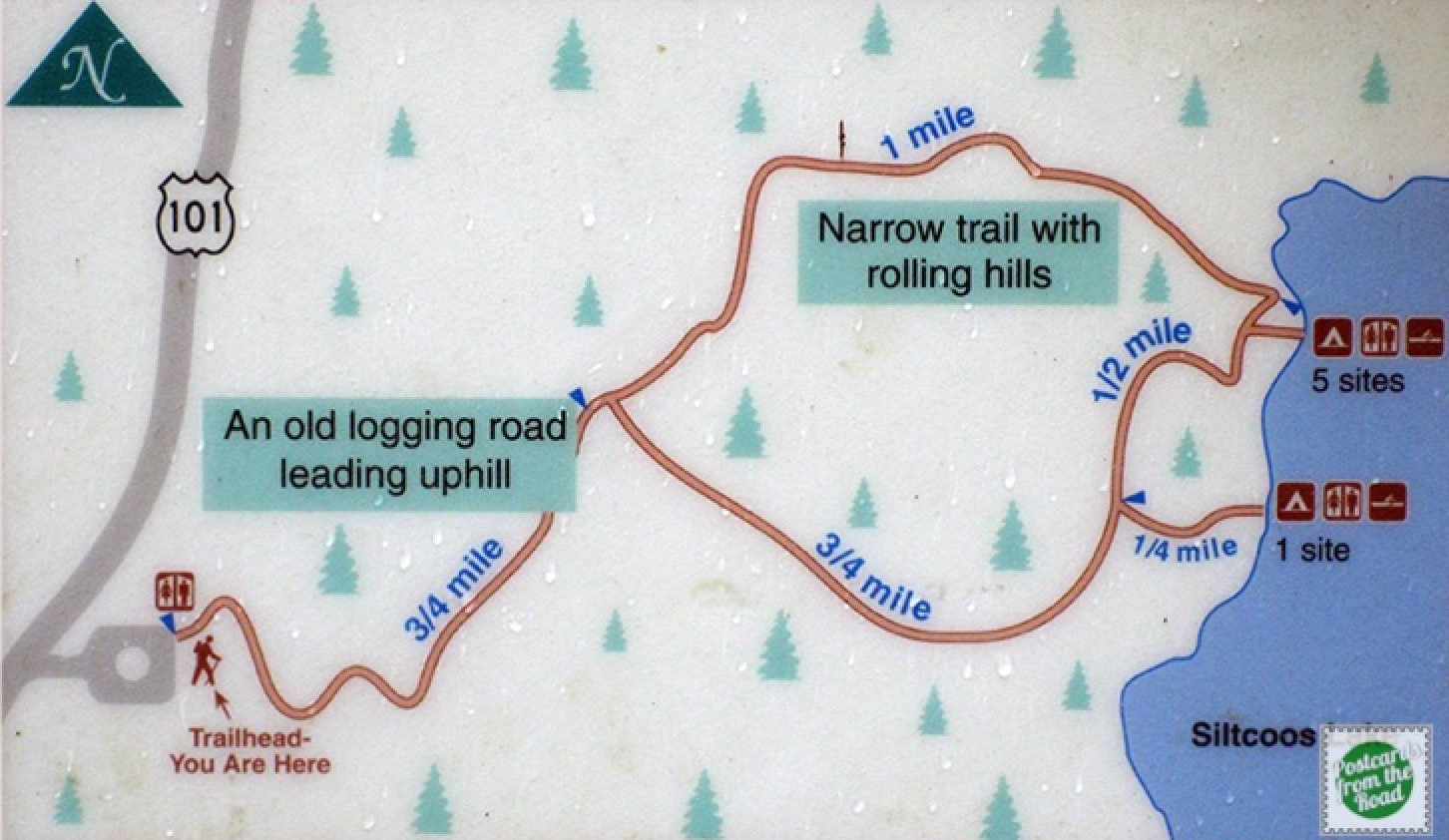 Photo of the trail map at the trailhead. Notice the raindrops on the sign.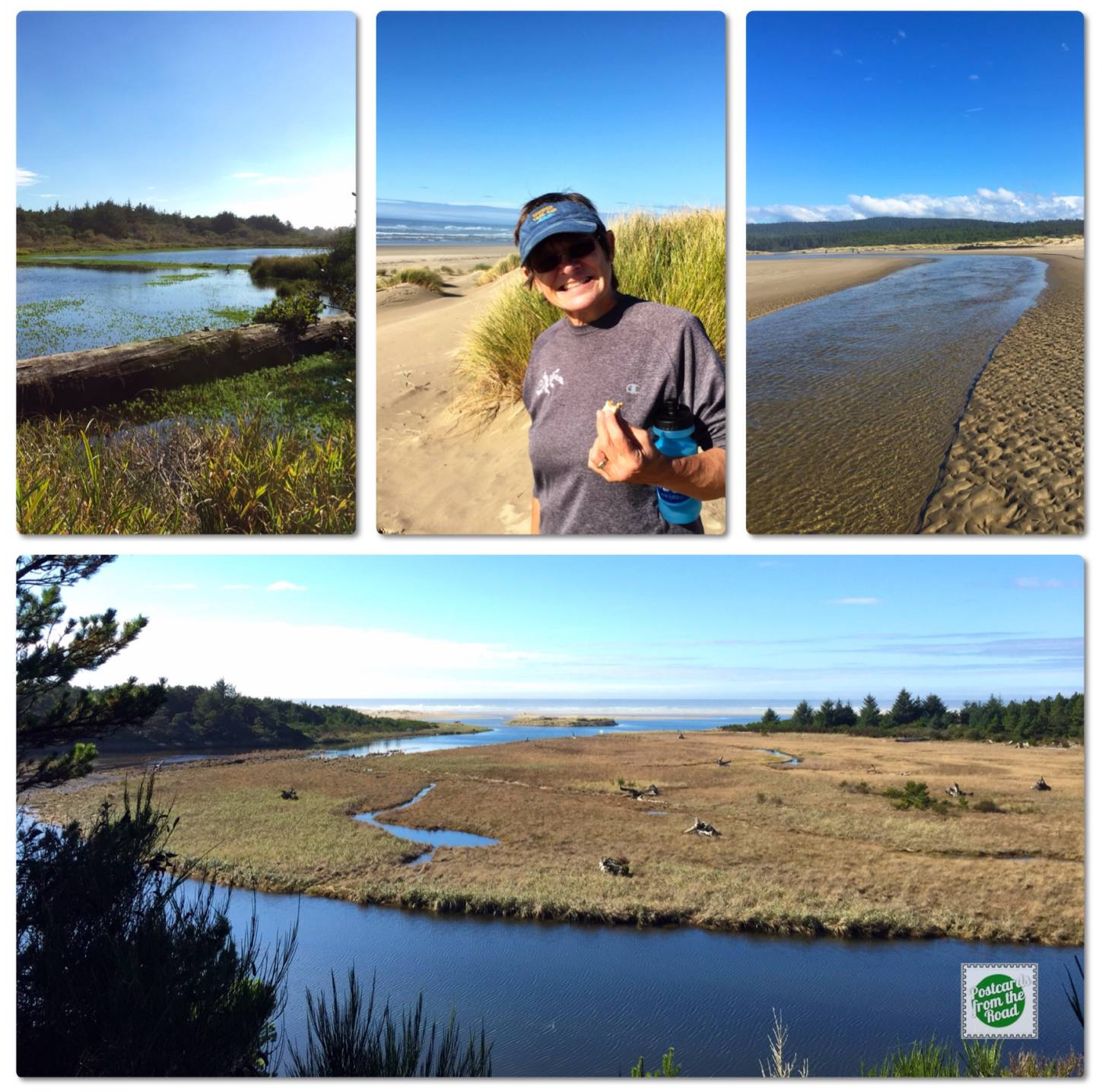 The Silcoos River Tail begins near Waxmyrtle Campground across Hwy 101 from Siltcoos Lake Trailhead and follows the meandering Silcoos River, which eventually flows into the Pacific ocean.
---
If you have a comment you like to share, please send us a
message
.
---
---
Based out of
Bend, OR
• Exploring North America