We've wanted to check out this SP. Lots of good hiking. And nearby is the site of the Battle of Picacho Pass, one of several Civil War engagements in the Arizona Territory.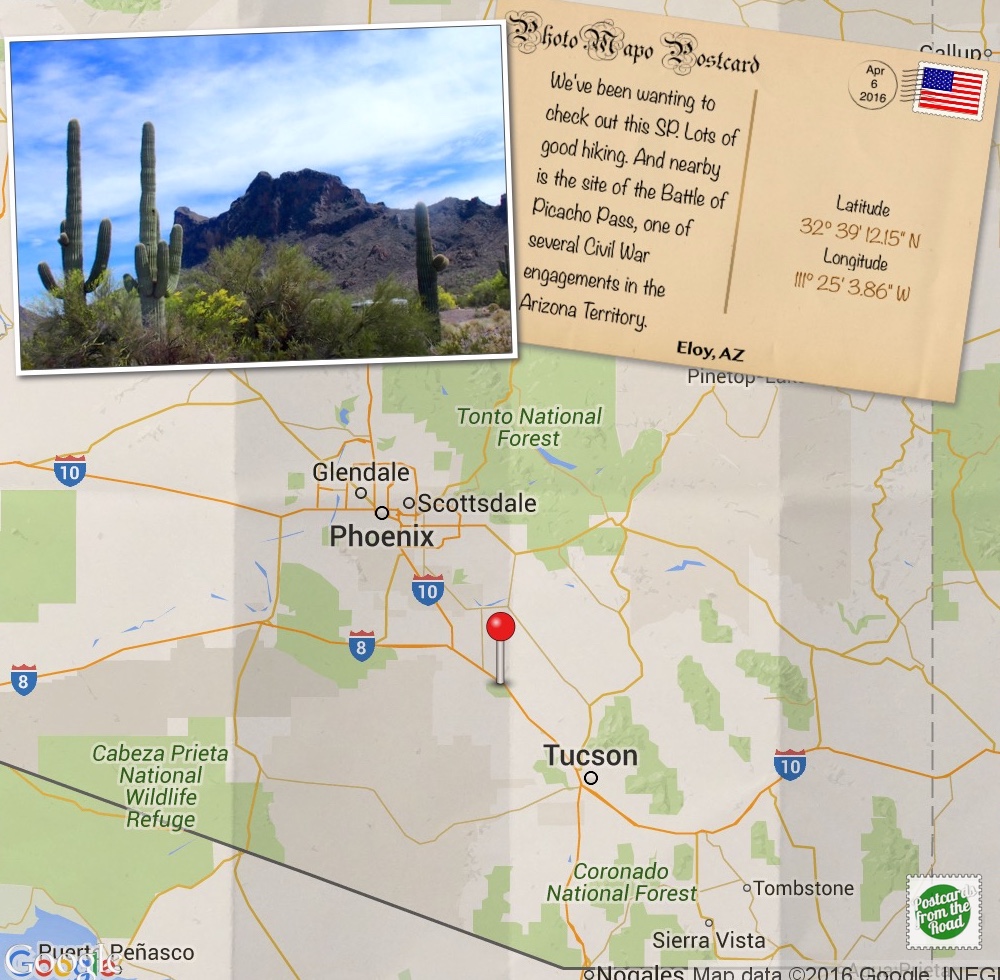 Picacho Peak - State Park Campground, near Picacho, AZ: Site #A18 (85 RV sites total) - This site has: electric hookup • water nearby. Campground Notes: flush toilets • showers • dump station available • trails from campground • 1,822' elevation. April 6th - 10th. Miles traveoled: 209.

Overall Experience: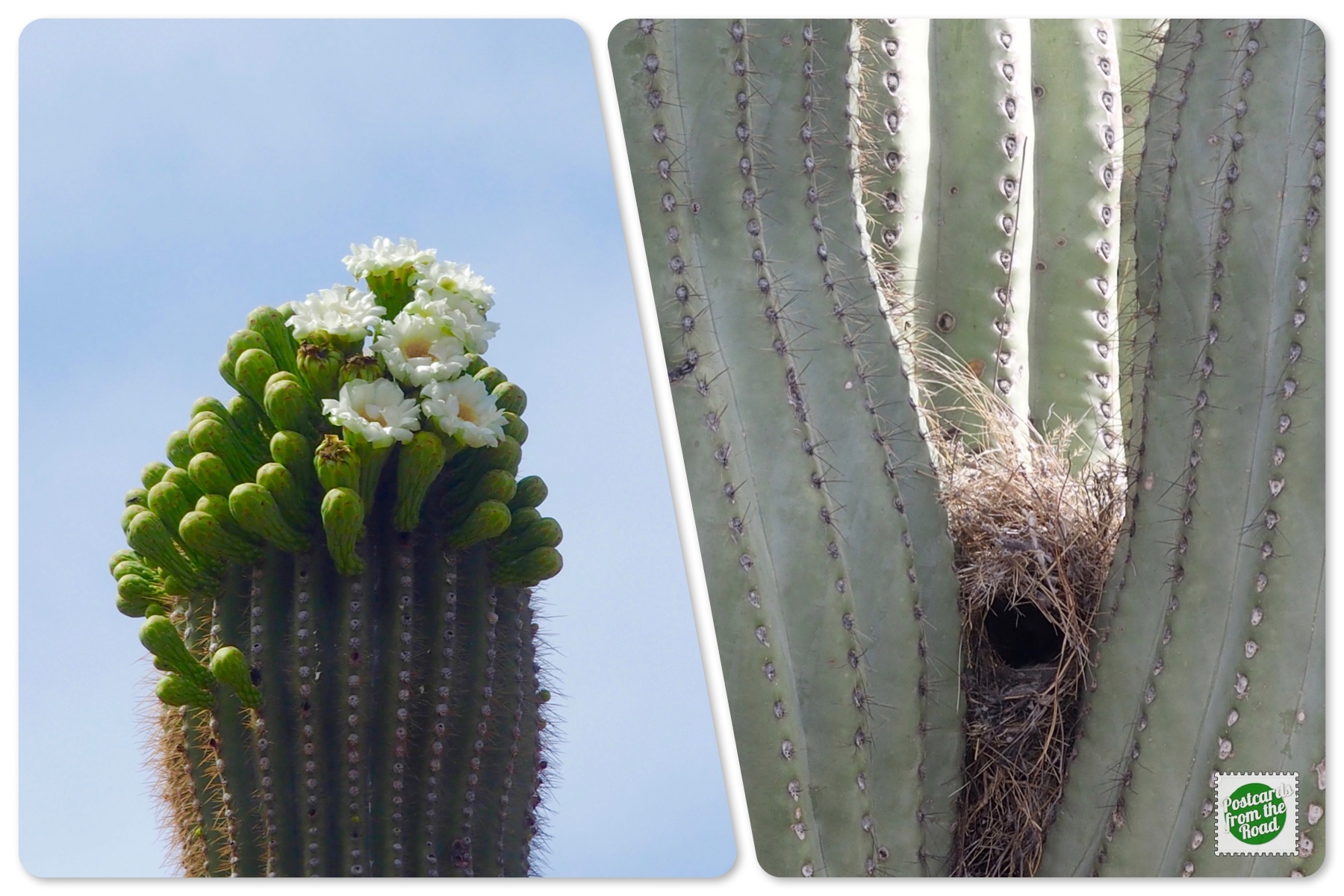 Flowering top and a Cactus Wren nest in the same Saguaro Cactus.
The American Civil War in the Southwest Trail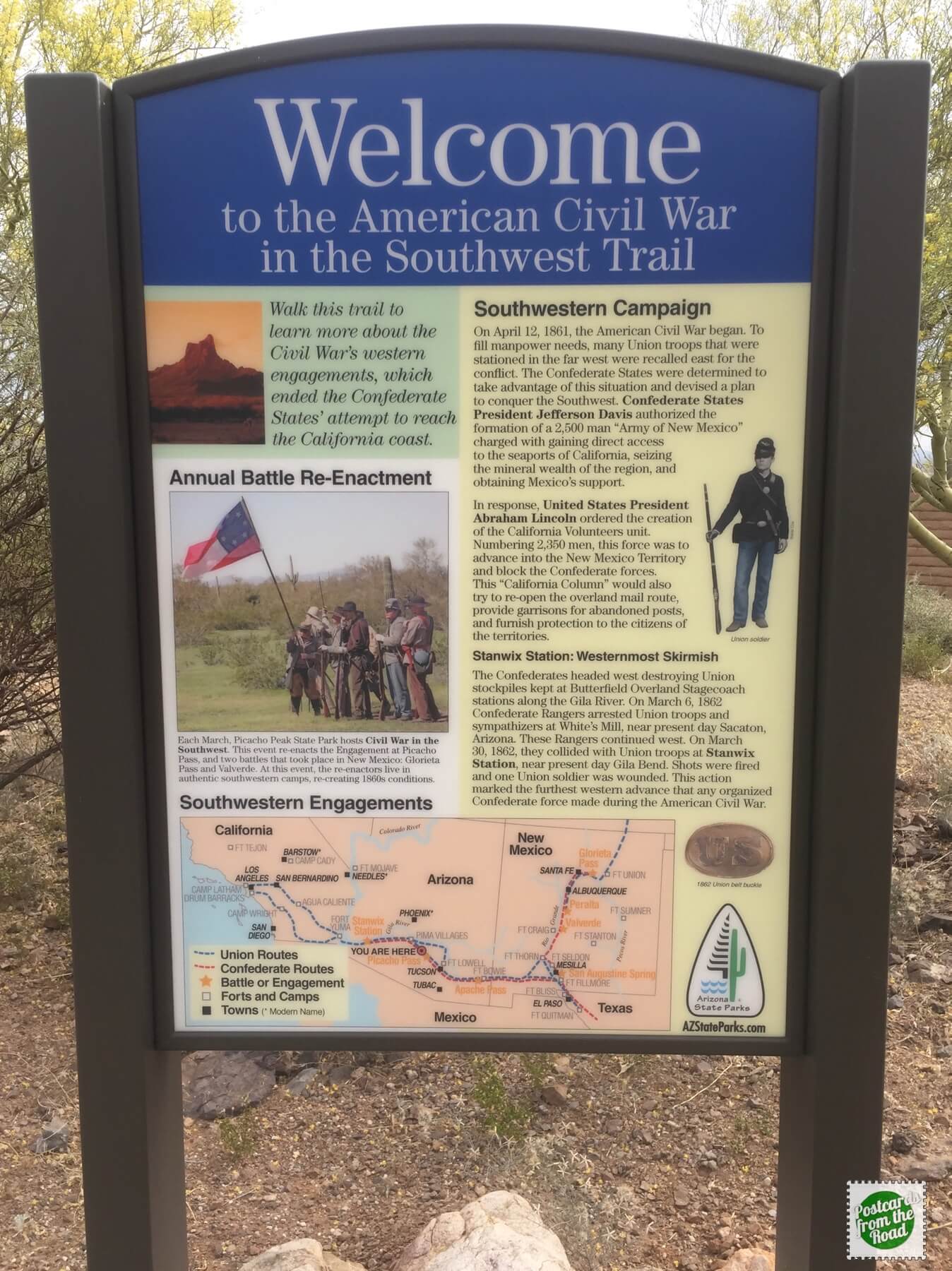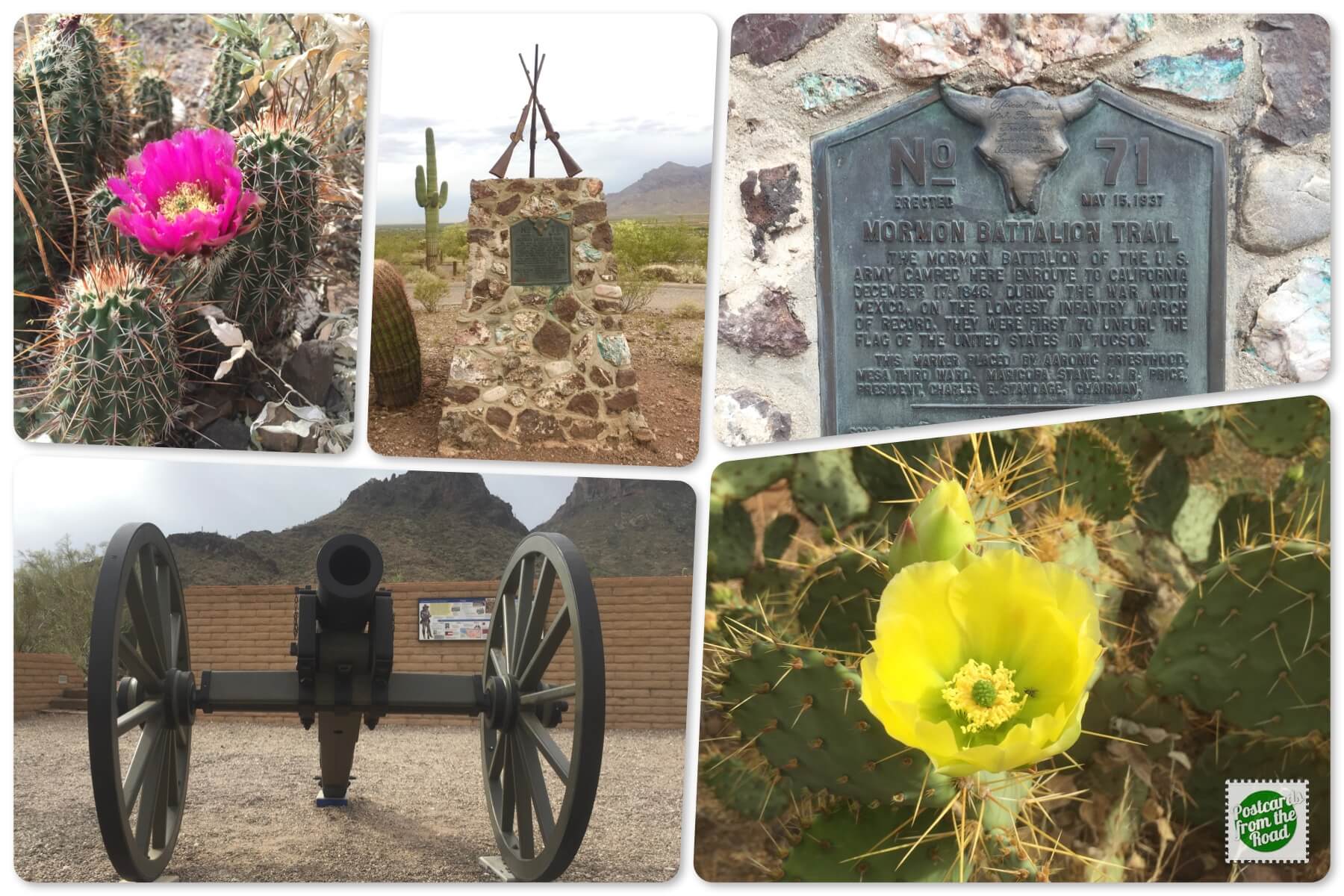 Memorial Loop Collage
National Beer Day – April 7th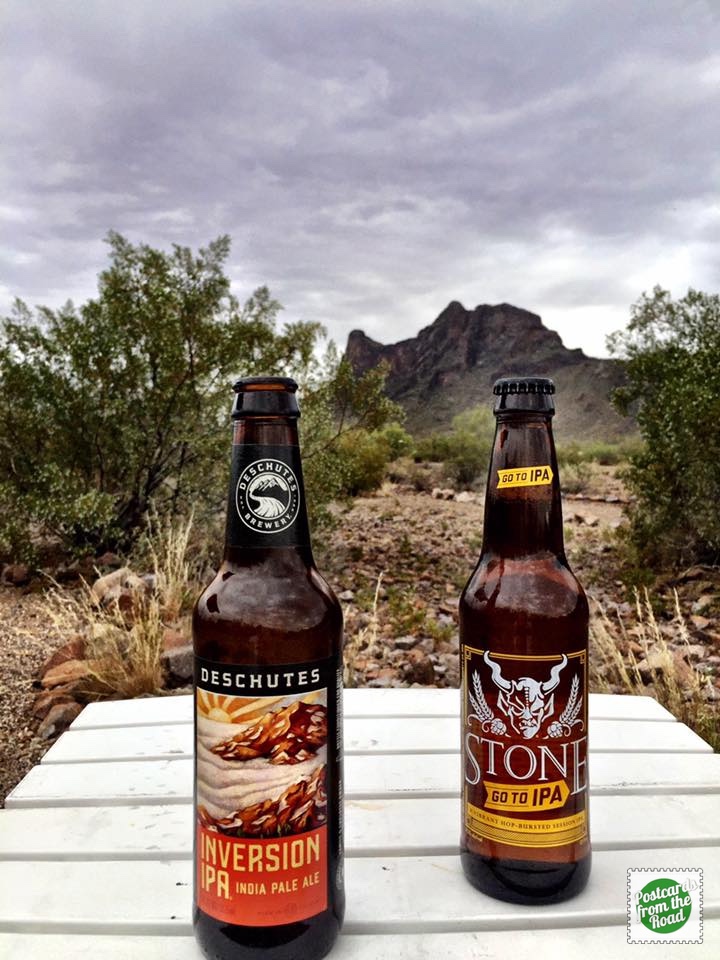 National Beer Day today, Picacho Peak tomorrow!
Picacho Peak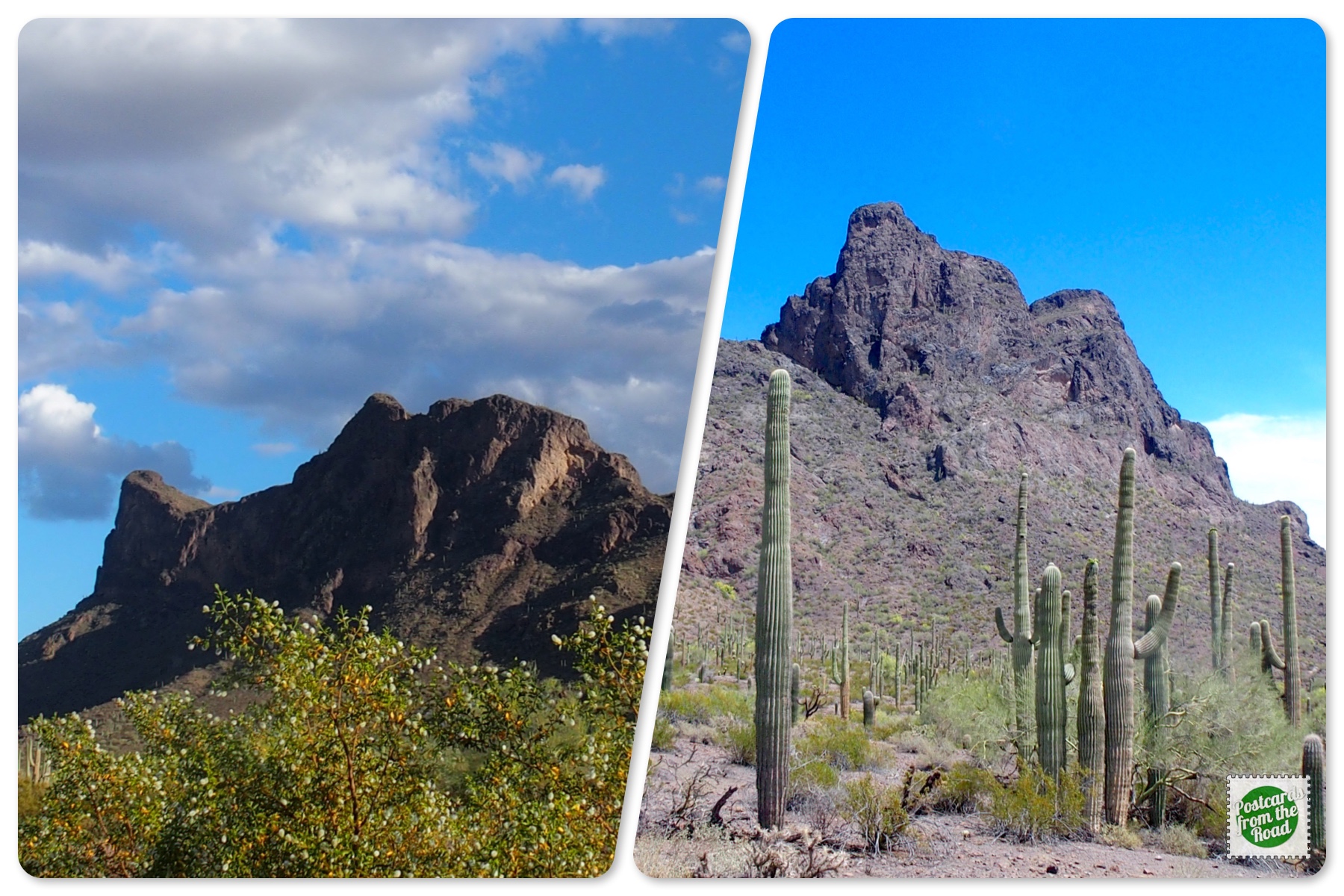 Two views of Picacho Peak: Left – taken from the campground on the north side & right – view from Sunset Trail on the south side.
We hiked to the top of Picacho Peak (1,500+ ft. elevation gain), and what a hike it was. The upper section has steel cables anchored into the rock to assist in the steeper parts. We went up the Hunter Trail, which was a pretty good climb, and then took Sunset Trail back. It hooked up with Hunter below the peak. The total was about five+ miles. Fortunately, we were able to get a ride from the Sunset trailhead back to Hunter trailhead where our car was parked – the two-mile walk on park road would have been pretty boring.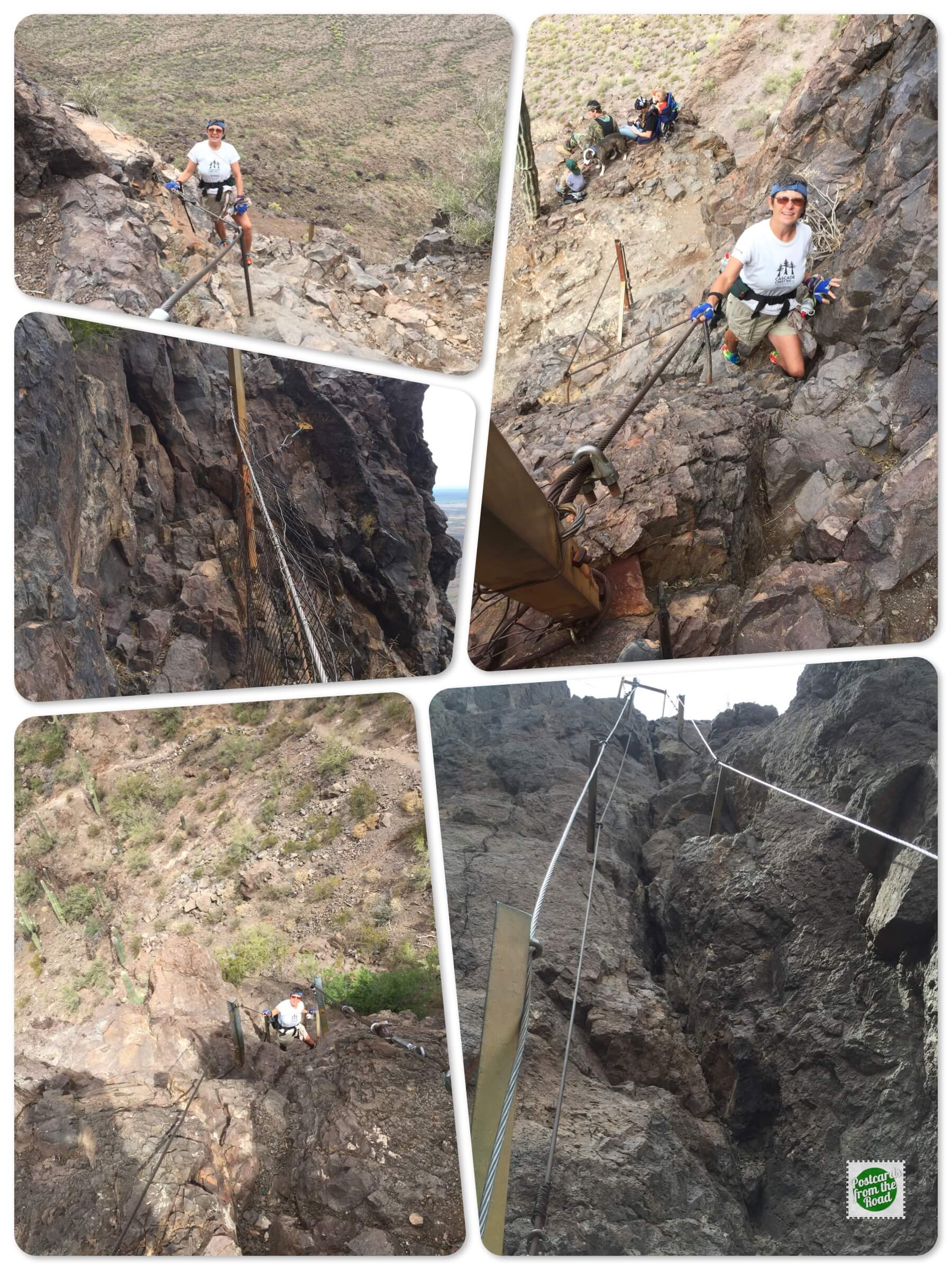 Cables, cables, and more cables!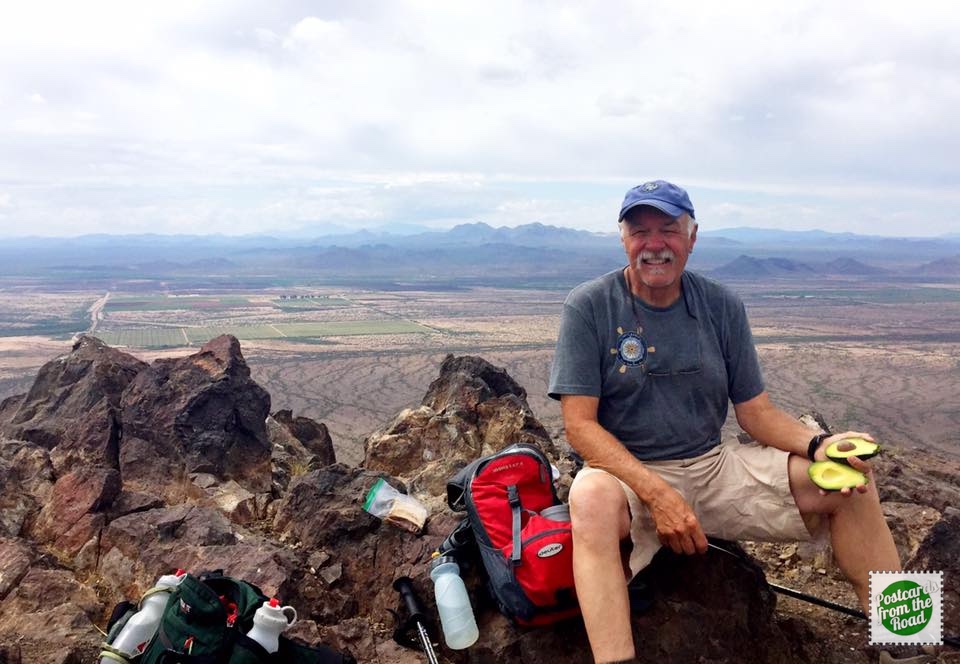 Lunch break on the top of Picacho Peak.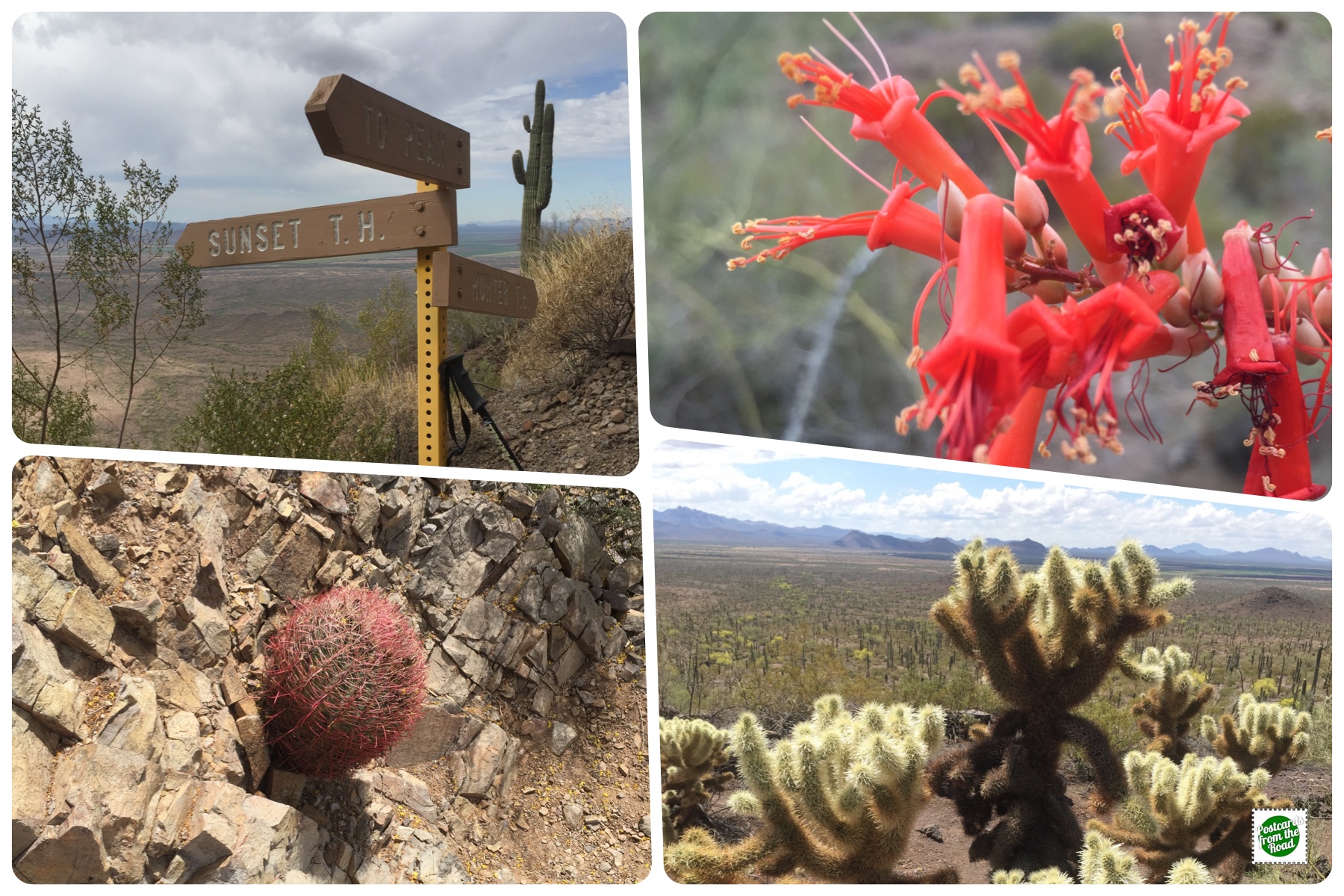 Sunset Trail Pics – Sign points the way, closeup of an ocotillo flower, teddy bear cholla, & young fishhook barrel cactus.
Backyard of the Day
---
All submitted comments are subject to approval. Comments date format is: day/month/year.
---
Our Travel Preferences
We generally like to travel without reservations and prefer public camping opportunities over commercial RV parks. Occasionally we make exceptions — however, not often. We're okay with dry-camping & boondocking, but sometimes hookups are nice. We also enjoy the unique overnight stops that Harvest Hosts and Boondockers Welcome have to offer. These preferences are the foundation for our "Overall Experience" ratings. A "yellow smiley face" doesn't necessarily mean that there's a pool or jacuzzi or whatever, but rather a stopover that we thoroughly enjoyed. While a "yellow neutral face" isn't a bad thing, we didn't get as excited about the campground as others. We think a "yellow frowny face" speaks for itself.
---
About Us
This site is an attempt to chronicle our travels using our unique "Postcard" style with snippets of info. Continue Reading....
---
Be a Good Steward of our Public Lands
---
---
---
---
Based out of
Bend, OR
• Exploring North America