07 Jun 2016
Even full-timers need a little R&R. We've escaped from Austin and unfinished business to one of our Texas faves. We're on island time for the time being.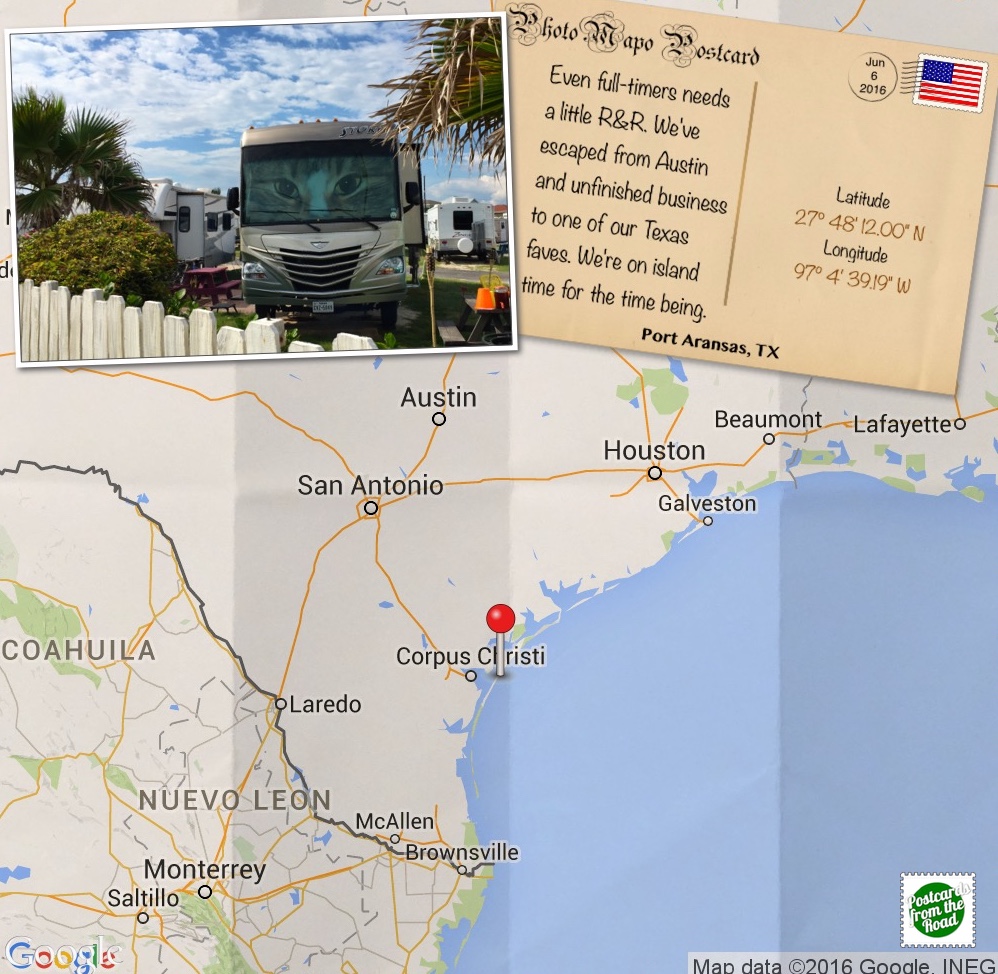 On the Beach RV Park - RV park, Port Aransas, TX : Site #B10 (60 RV sites total) - This site has: full hookups. RV Park Notes: flush toilets • showers • laundry • free internet • cable tx • beach access • 7' elevation. June 6th - 10th. Miles driven: 208.
Overall Experience: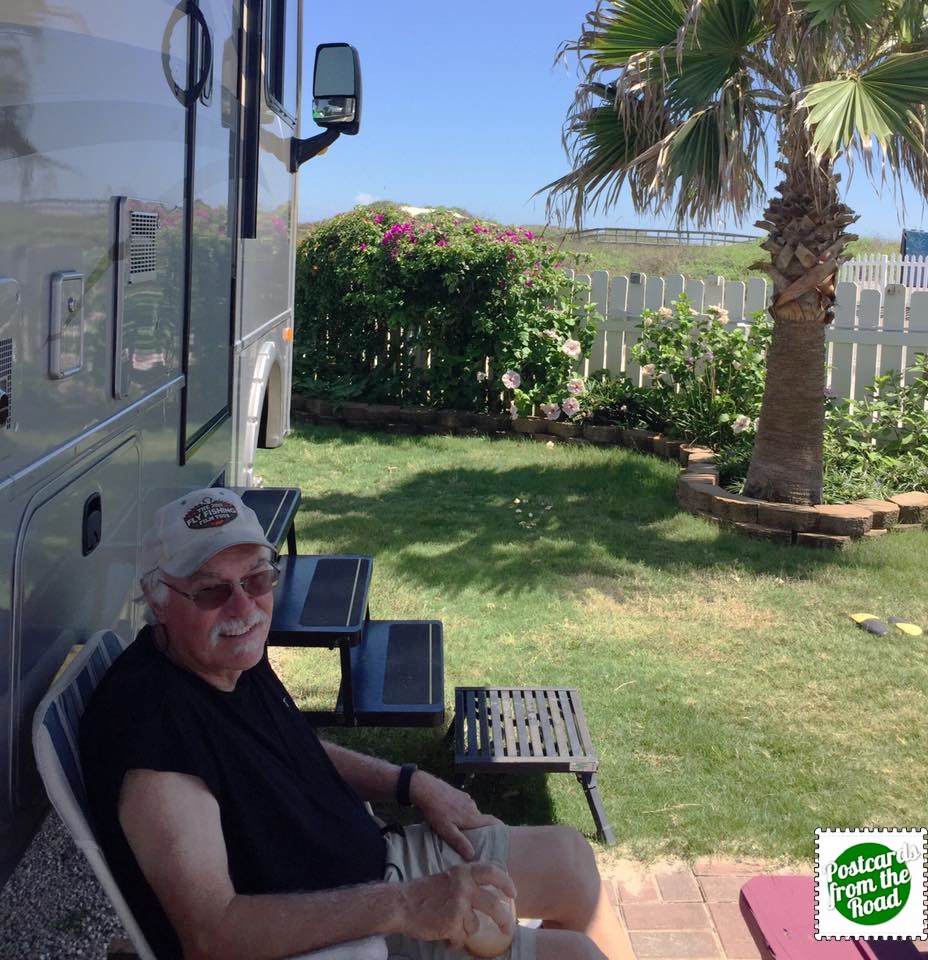 Just Chillin – enjoying island time!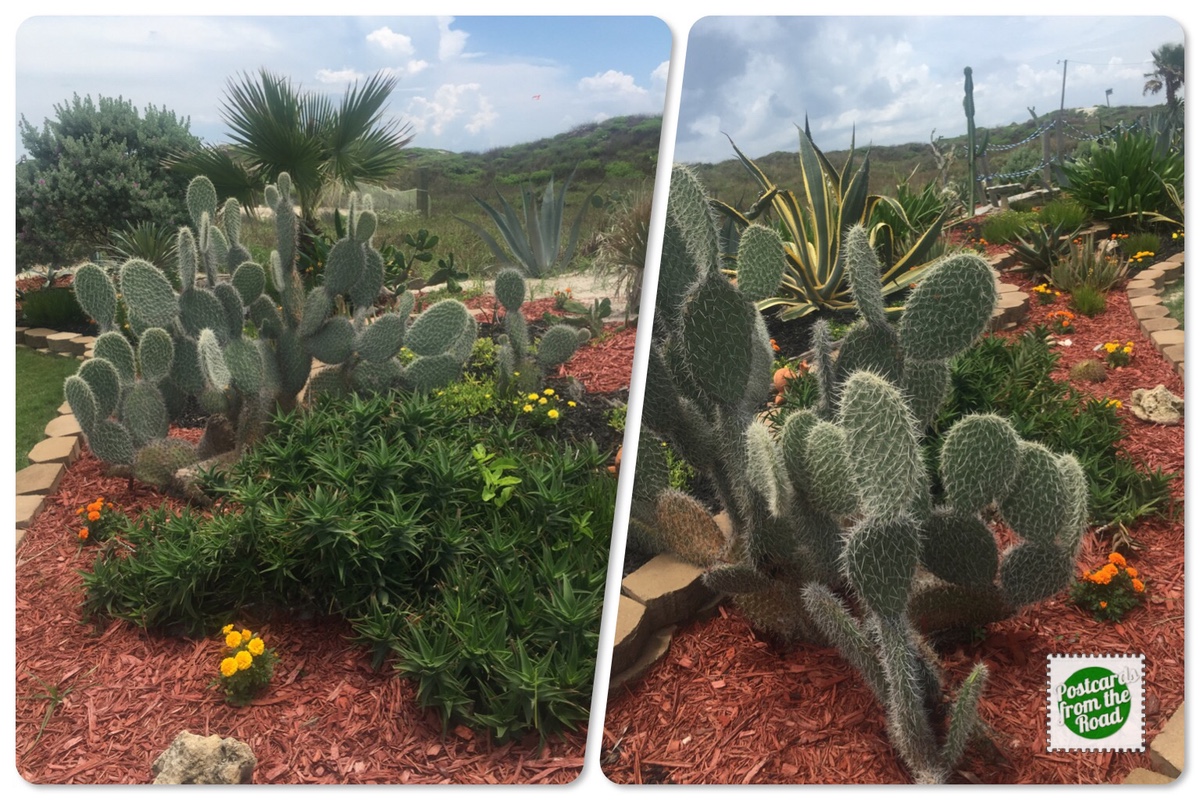 The RV park is nicely landscaped. This cactus garden sits between the park & sand dunes.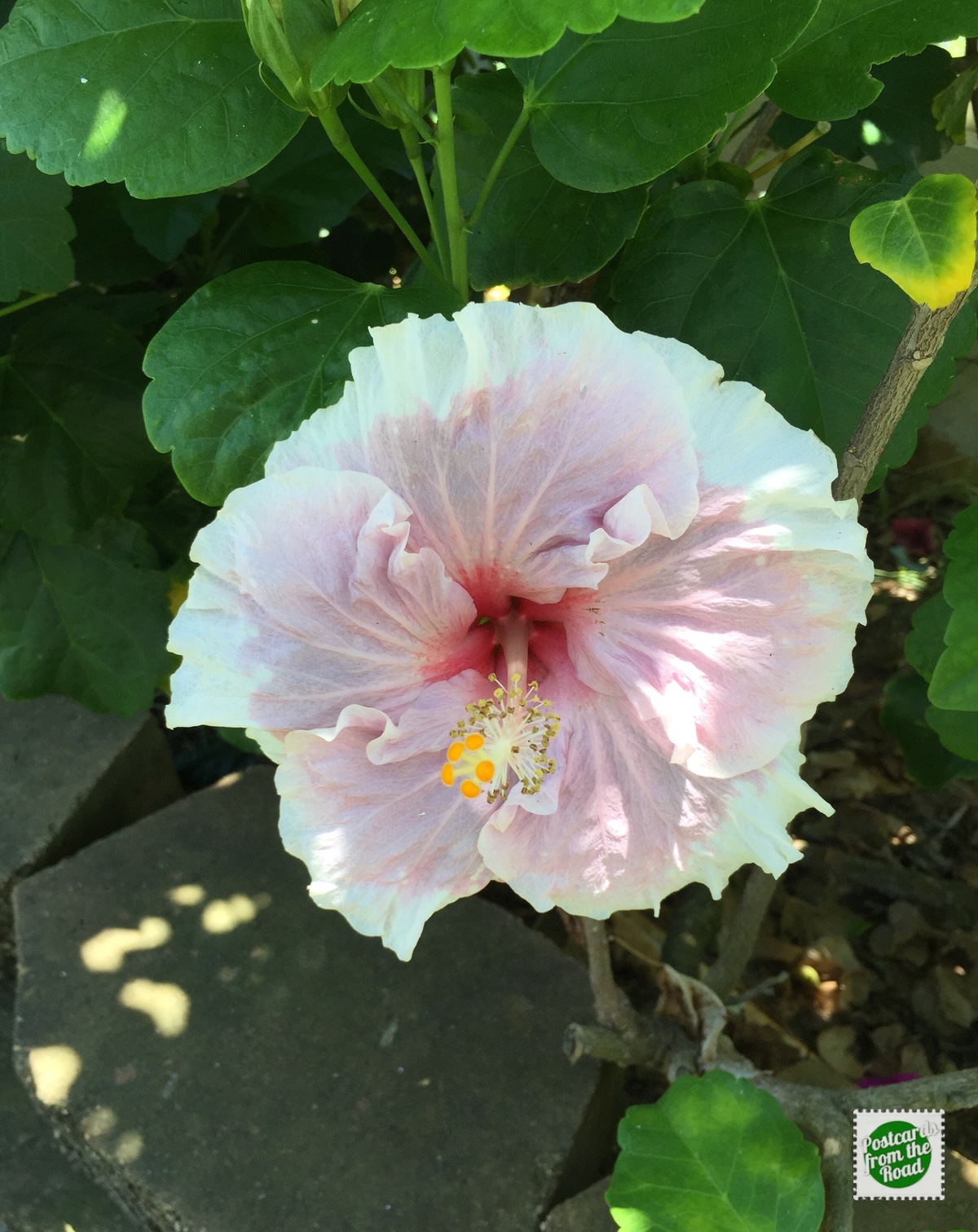 On the south side of the park is row of young palm trees with hibiscus flowers intermixed along the white picket fence. Very pretty setting. We were lucky to have this as a border to our site.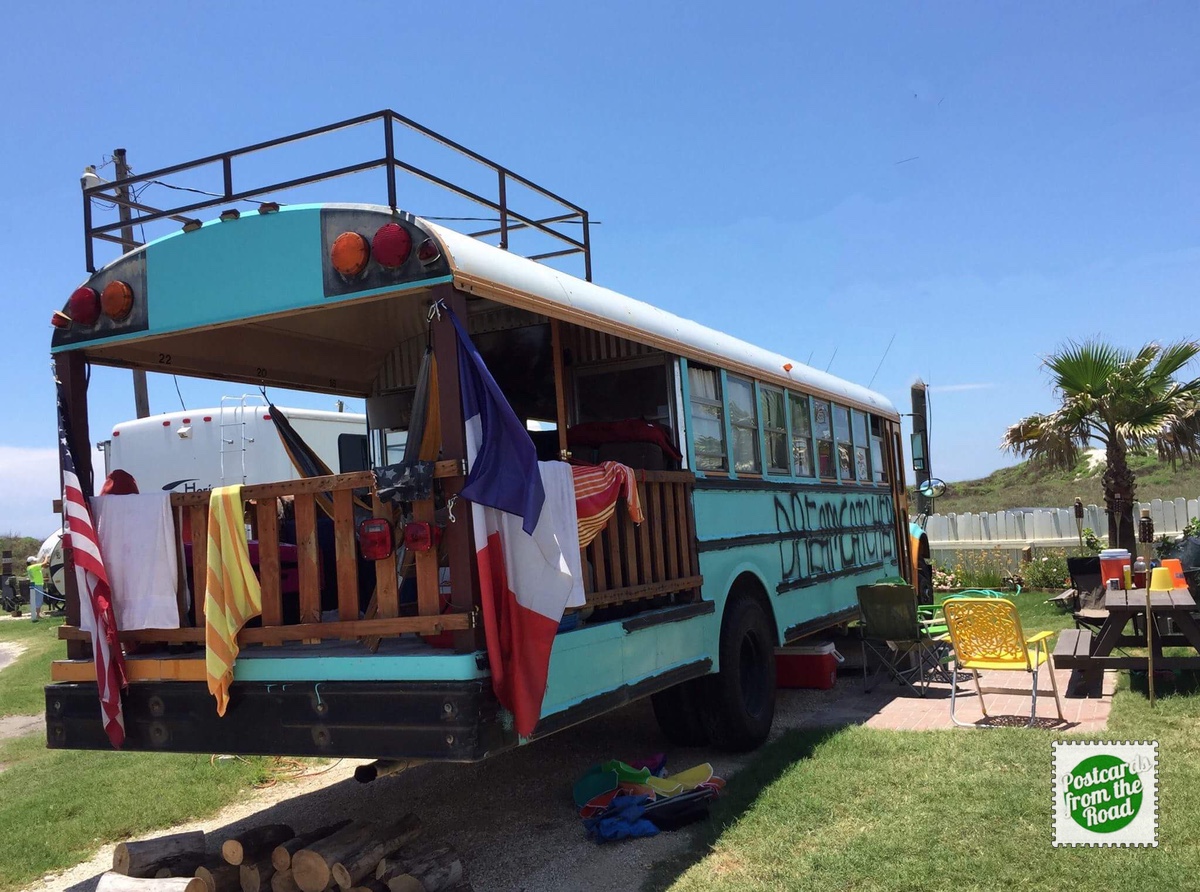 This interesting bus was parked on the site next door. Nice folks, but they did leave a day early. Might have been the fact that they didn't have screens on their windows and the mosquitos were particularly bad.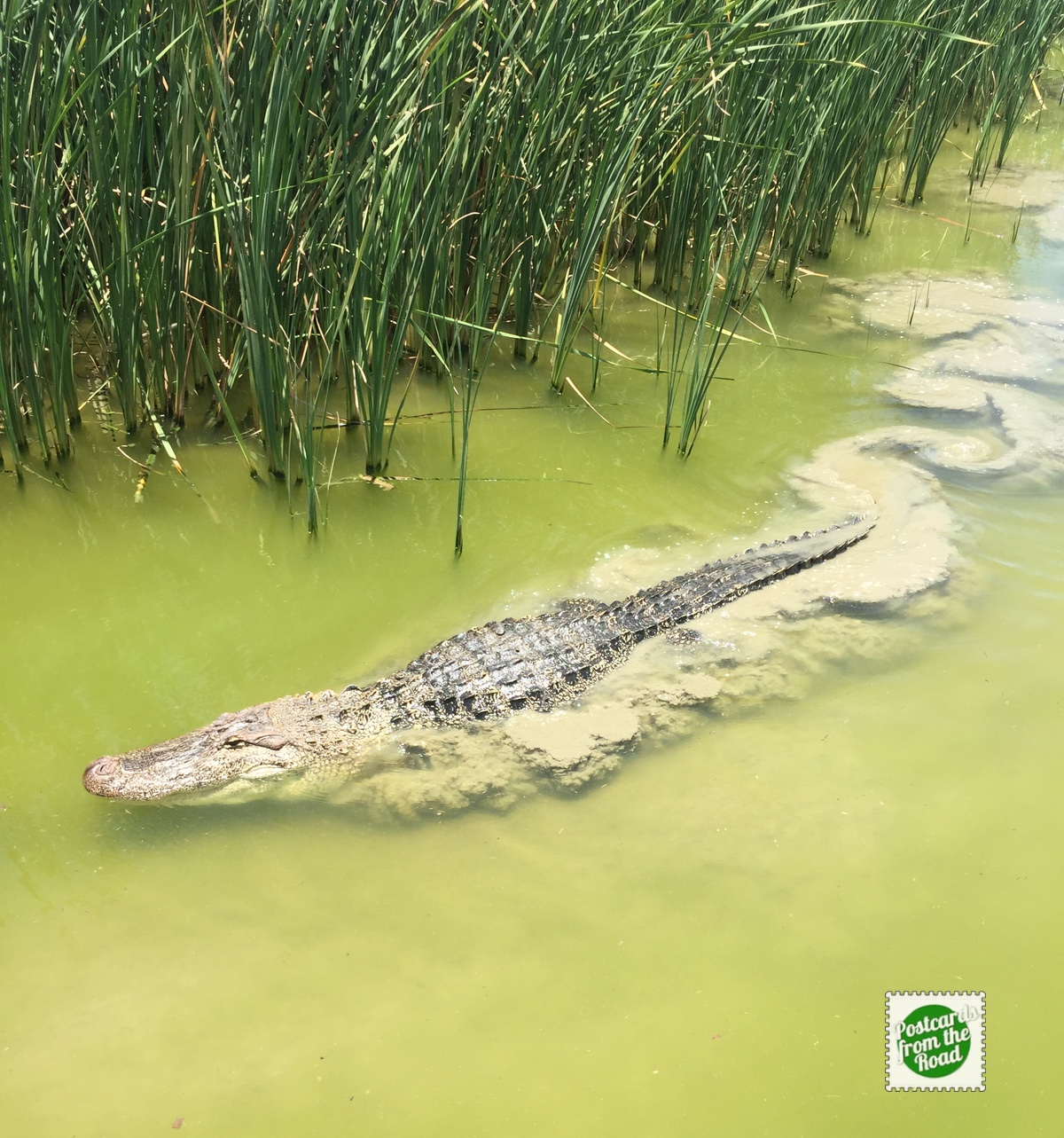 We always enjoy our walks on the boardwalk at Leonabelle Turnbull Birding Center in Port A. On this visit we actually saw an alligator swimming about. He put on quite a show.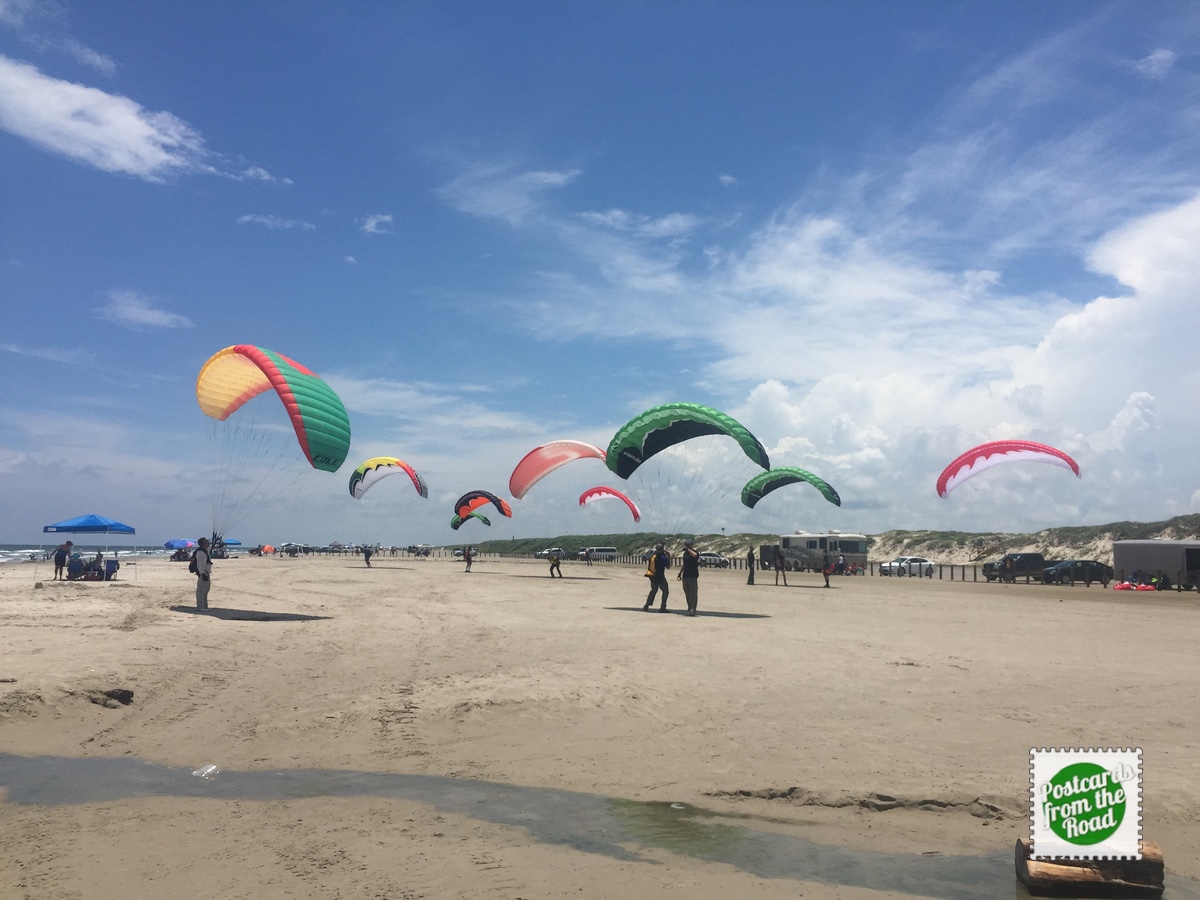 On one of our beach walks, we came across a paragliding clinic. It was fun to watch.
Ferry ride as seen from our Coach's dash cam.
Local Flavor – Area Businesses We Enjoyed & Recommend
• La Playa Mexican Grille One our faves over the years. Remember to bring cash as they don't take credit cards.
• Seafood & Spaghetti Works Now at their new location in a snazzy new building just south of their old location.
---