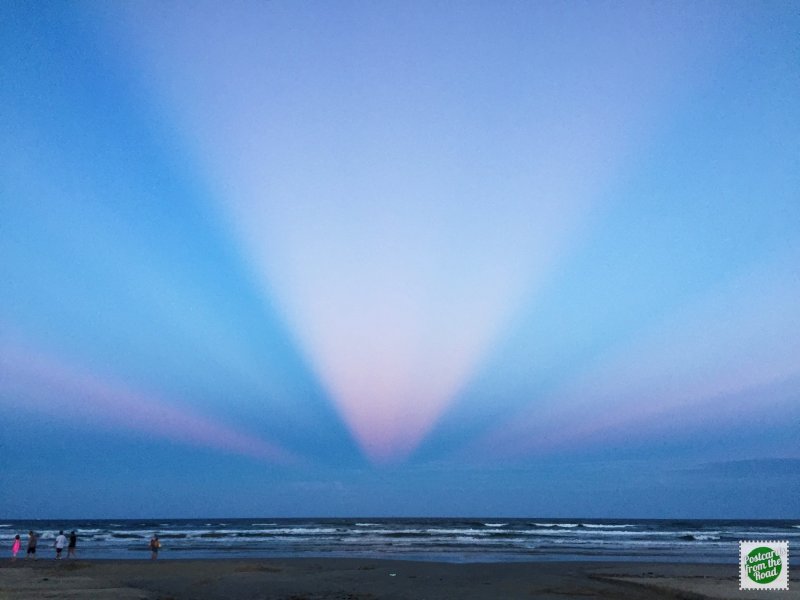 Jun 07, 2016
Even full-timers need a little R&R. We've escaped from Austin and unfinished business to one of our Texas faves. We're on island time for the time being.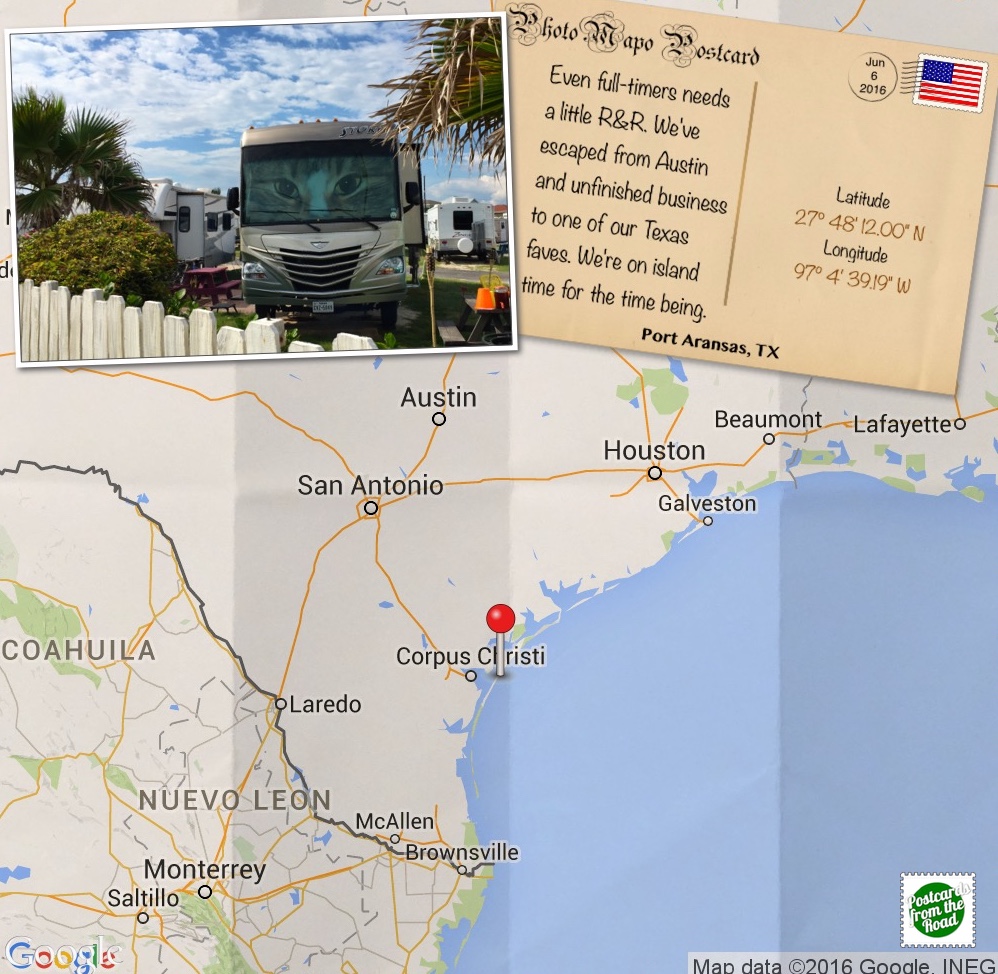 On the Beach RV Park - RV park, Port Aransas, TX : Site #B10 (60 RV sites total) - This site has: full hookups. RV Park Notes: flush toilets • showers • laundry • free internet • cable tx • beach access • 7' elevation. June 6th - 10th. Miles driven: 208. Overall Experience: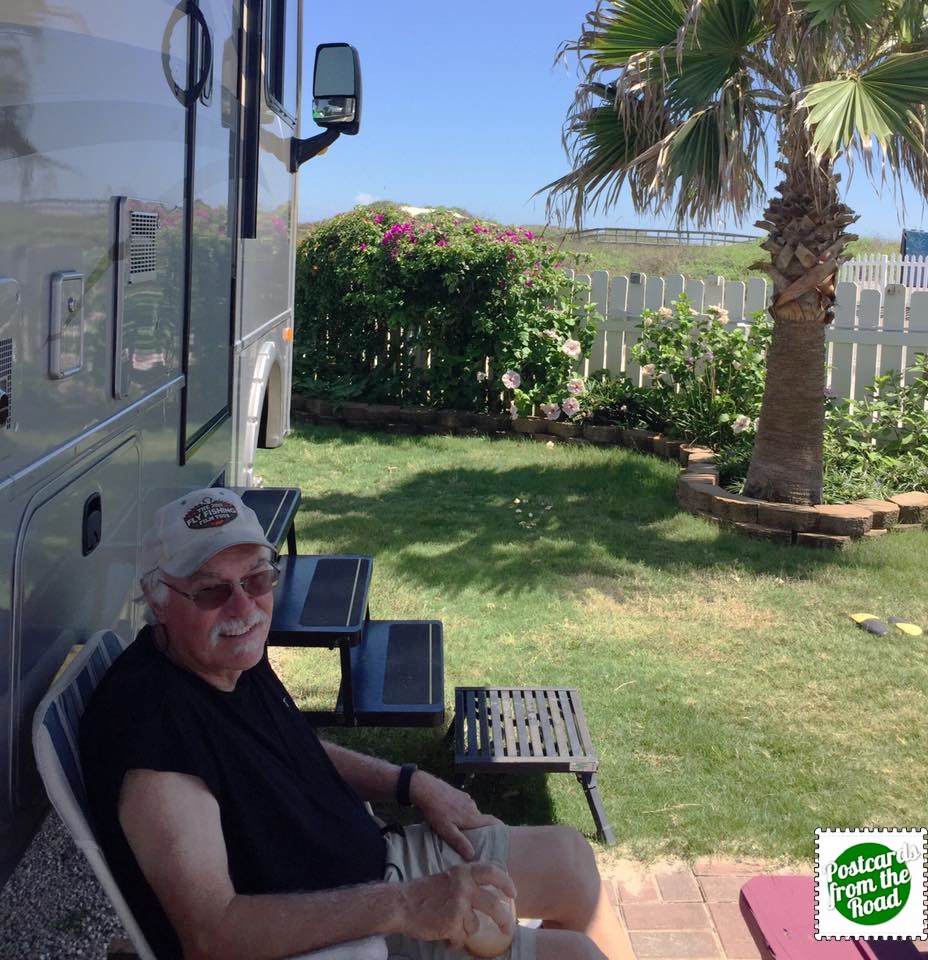 Just Chillin – enjoying island time!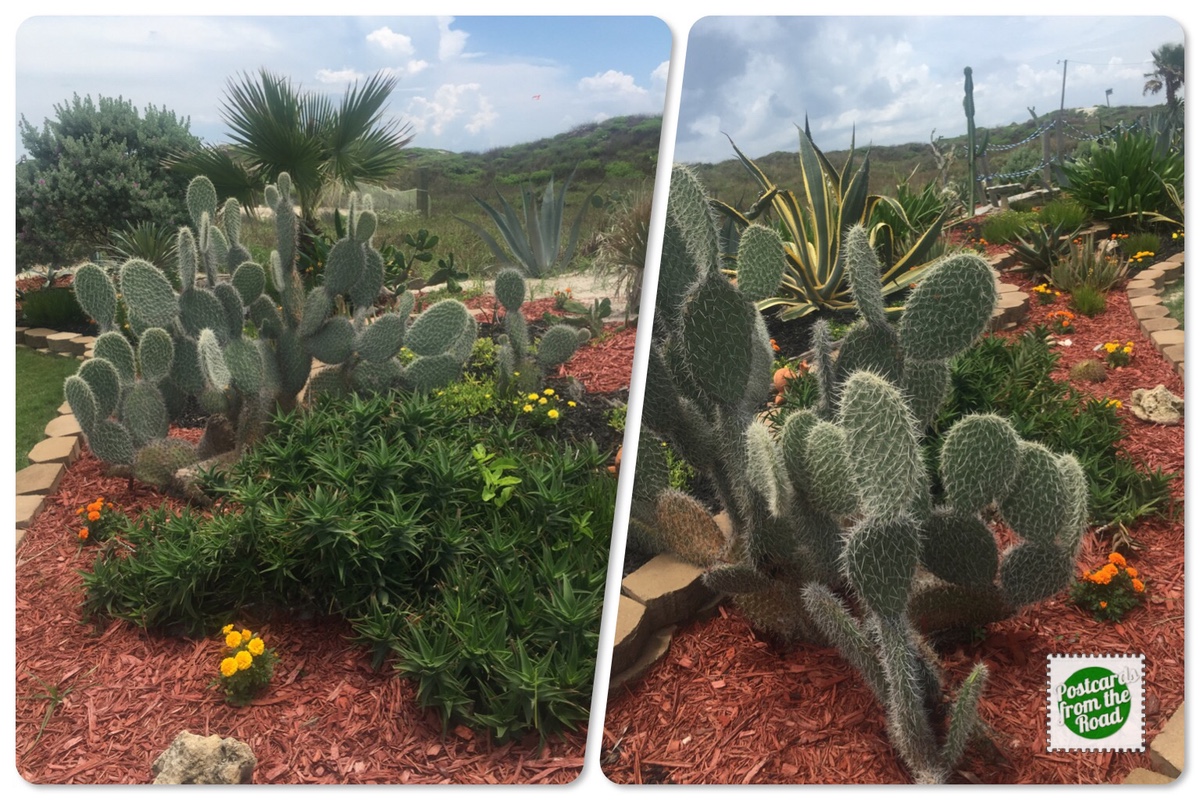 The RV park is nicely landscaped. This cactus garden sits between the park & sand dunes.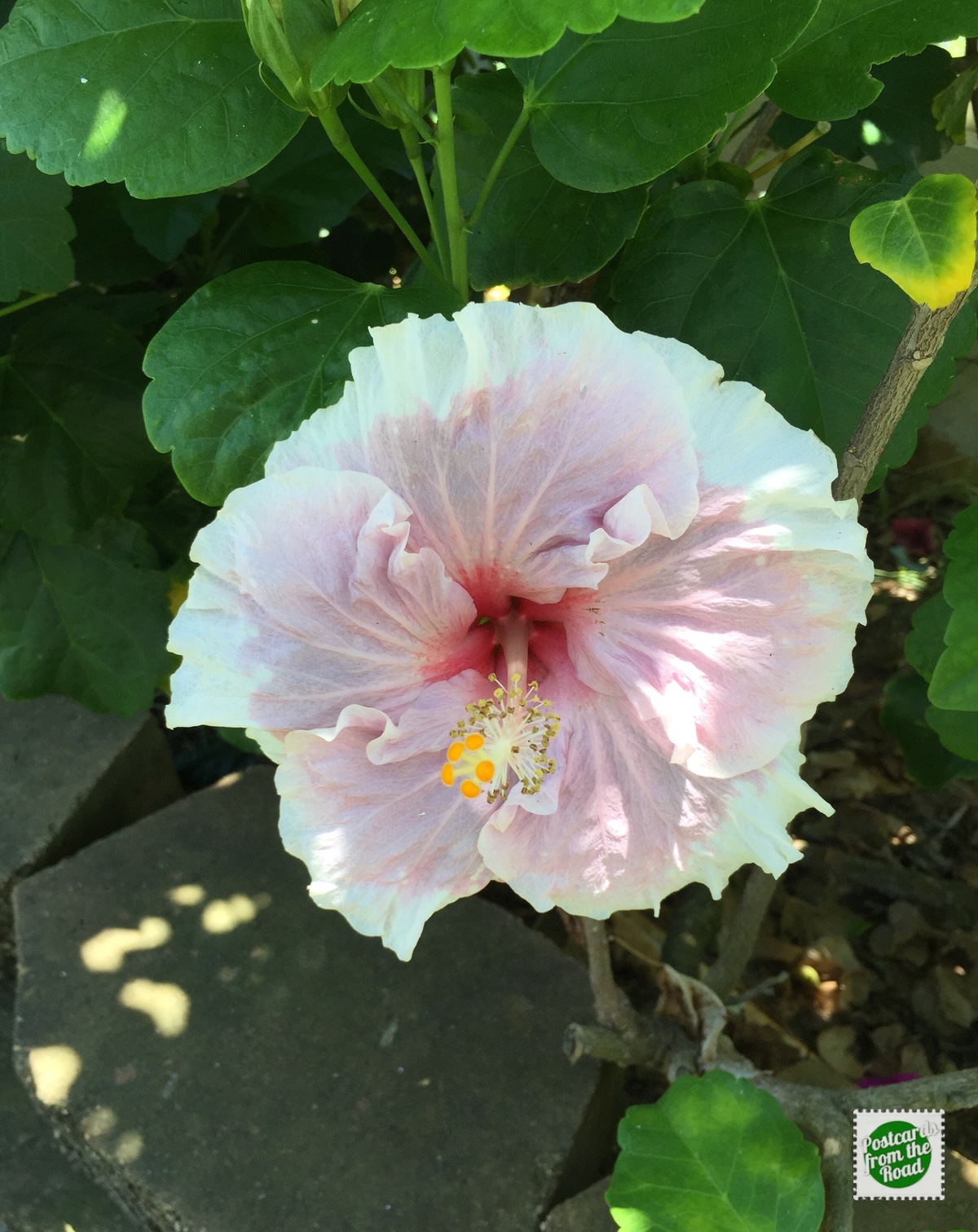 On the south side of the park is a row of young palm trees with hibiscus flowers intermixed along the white picket fence—a very pretty setting. We were lucky to have this as a border to our site.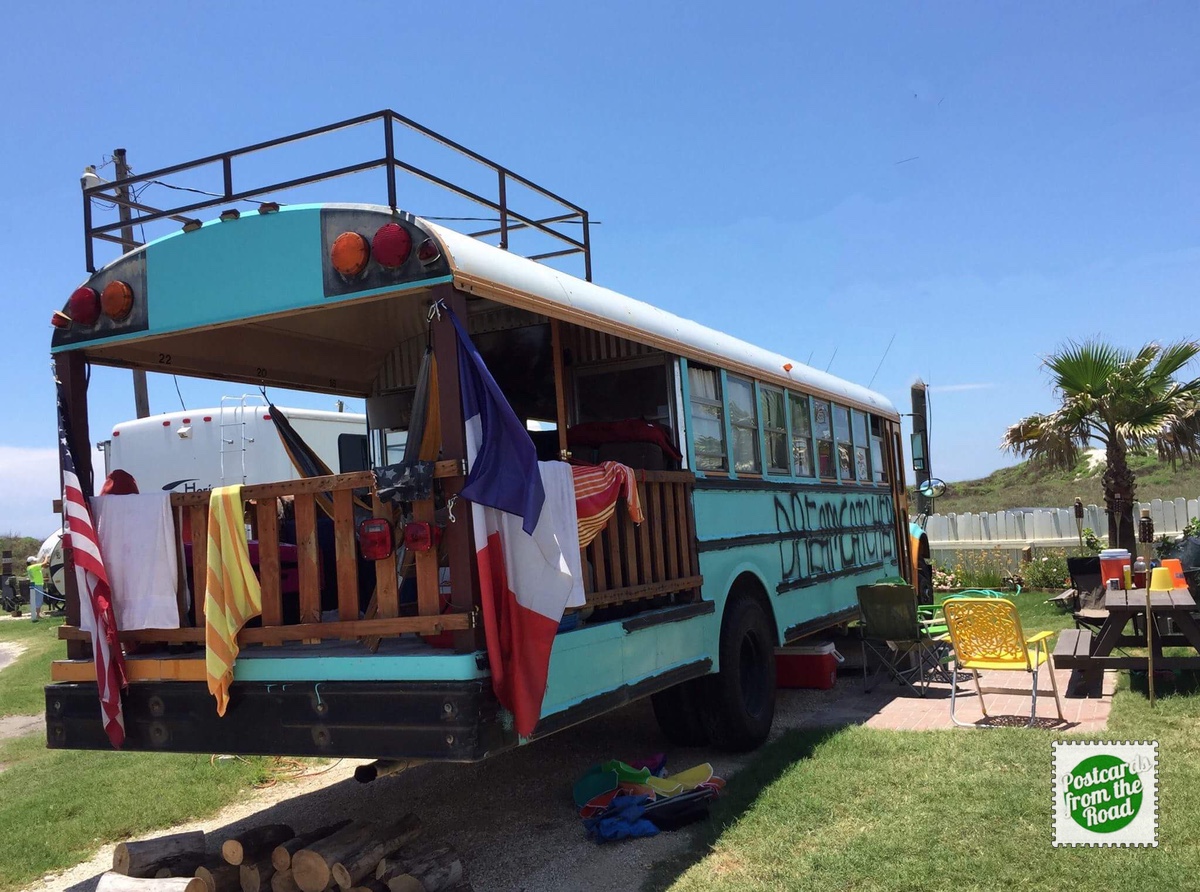 This interesting bus was parked on the site next door. Nice folks, but they did leave a day early. It might have been that they didn't have screens on their windows and the mosquitos were particularly bad.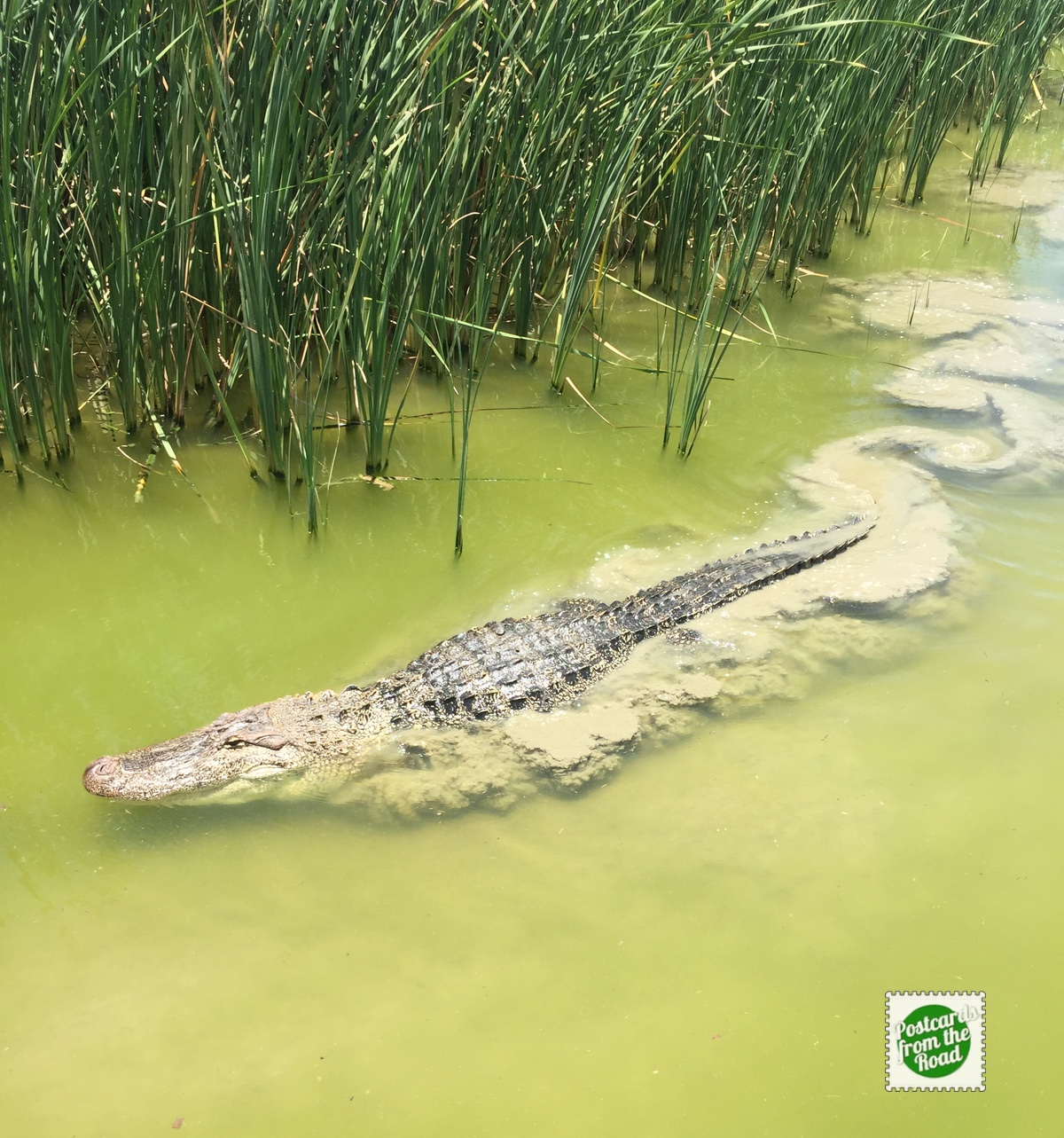 We always enjoy our walks on the boardwalk at Leonabelle Turnbull Birding Center in Port A. On this visit, we actually saw an alligator swimming about. He put on quite a show.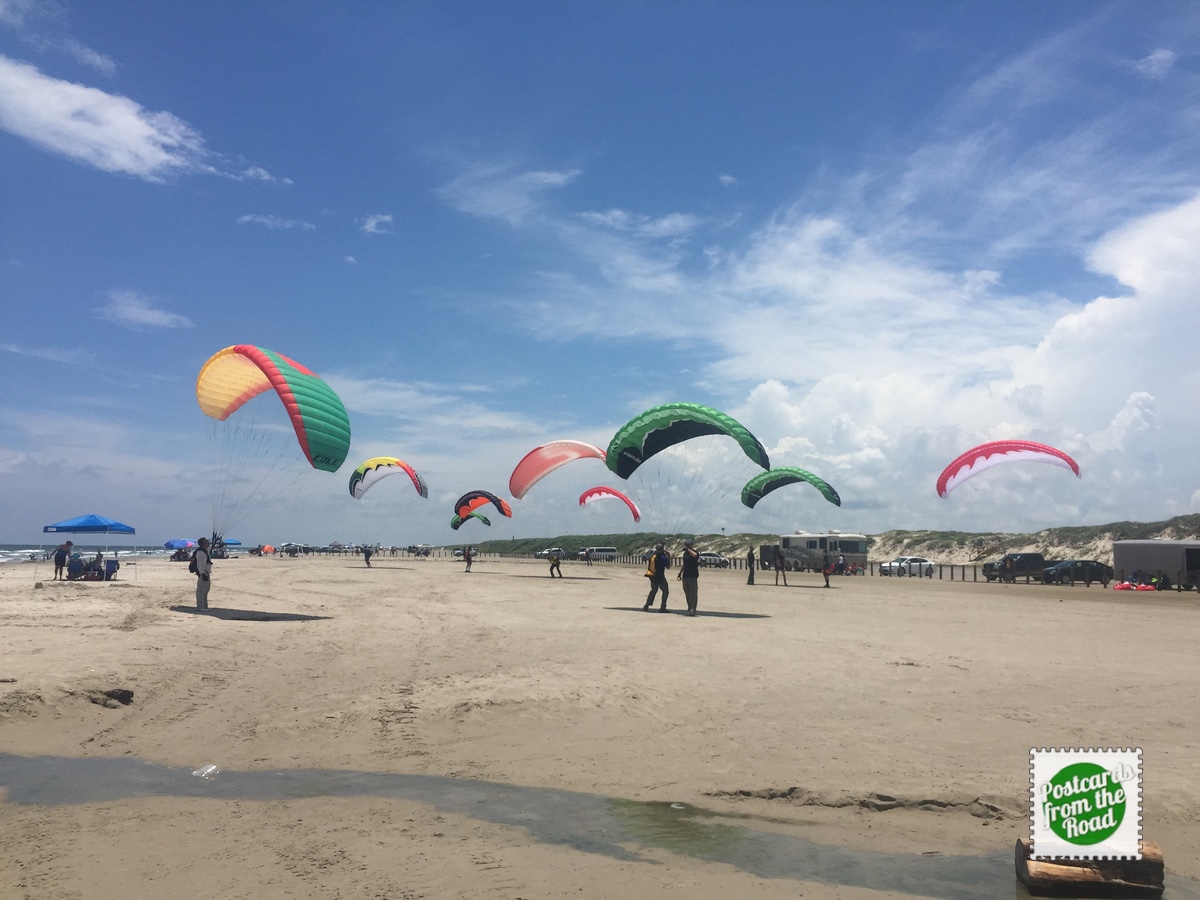 On one of our beach walks, we came across a paragliding clinic. It was fun to watch.
Ferry ride as seen from our Coach's dashcam.
Thought-provoking Beach Walk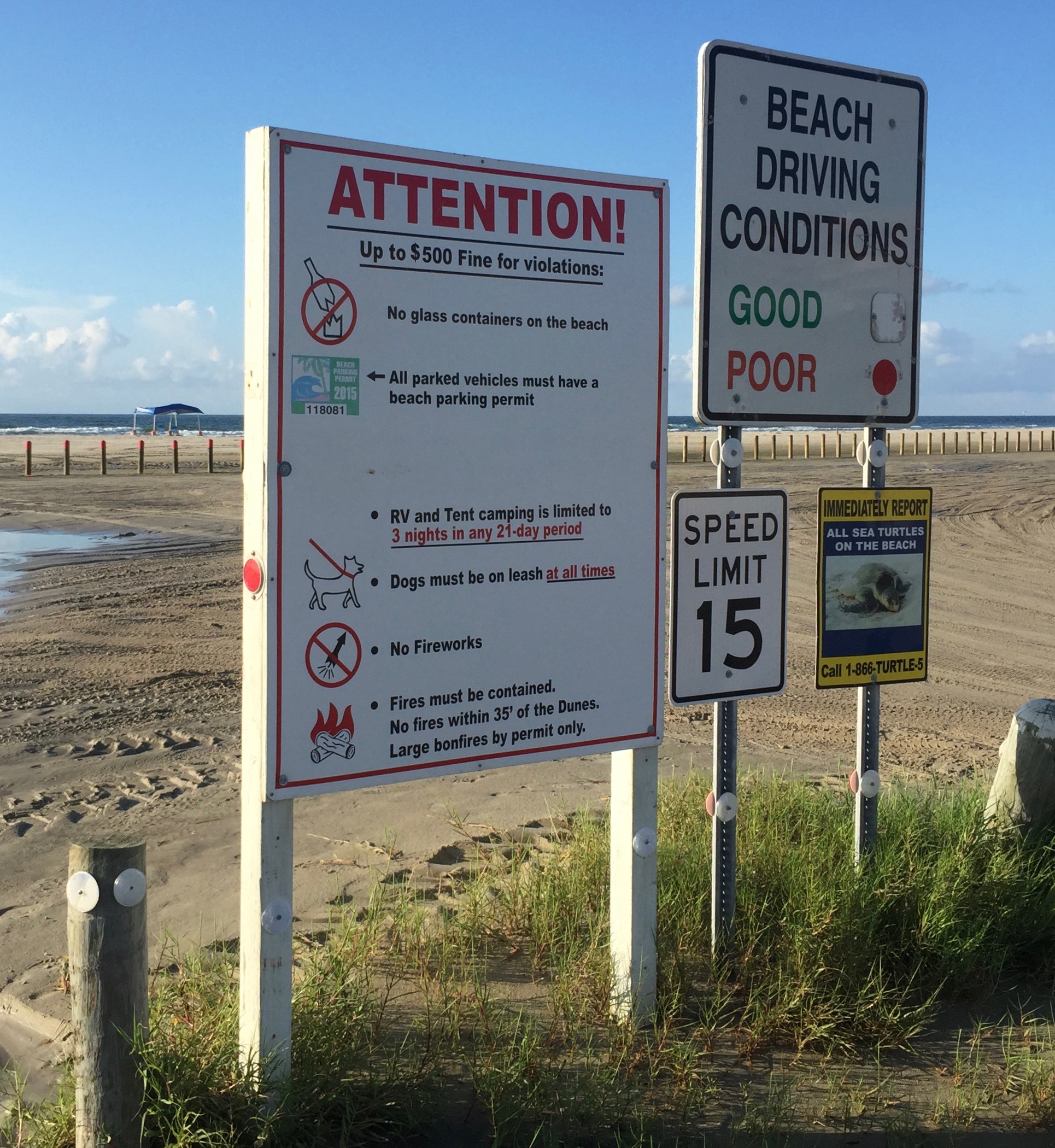 Rob't had a thought-provoking incident during his early morning coffee walk on the beach. A couple was illegally walking their three dogs off-leash. Their sizeable brown dog charged, and he was sure his leg was going to have a close encounter with a set of teeth, but instead, he nipped at the sandals in hand. Thirty years of delivering mail made him very aware of when there might be in trouble with a dog.
Rob't yelled only once, "your dogs need to be on a leash." The next thing he knew was that the guy was inches from his face screaming, "do you have a problem with my dogs & wife?" (note he mentioned the dogs first). He continually called Rob't an "asshole," preceded by an assortment of profanity, which changed with every use of the word "asshole." He had a look of rage in his eyes, which was quite scary. Rob't knew to keep my mouth shut (a hard thing for him) because anything Rob't might say could result in a punch to the face. Rob't did point out when he screamed that Rob't was the same asshole (preceded by profanity) that caused trouble for him six months ago in Port A, that we were on the west coast at that time. His reply was, "you're still an asshole," and backed off.
Why has violence become an accepted course of action in this country, especially when the person is entirely in the wrong? A simple "I'm sorry" seems to make more sense.
Local Flavor – Area Businesses We Enjoyed & Recommend
• La Playa Mexican Grille One our faves over the years. Remember to bring cash as they don't take credit cards.
• Seafood & Spaghetti Works Now at their new location in a snazzy new building just south of their old location.
---
All submitted comments are subject to approval. Comments date format is: day/month/year.
---