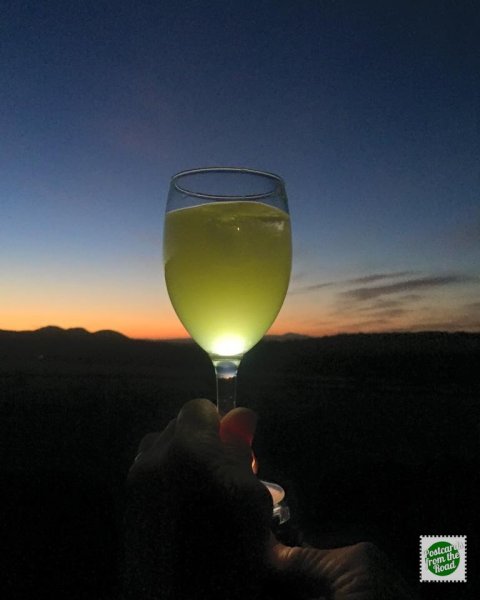 Feb 22, 2016
National Margarita Day! Hard to believe this is the third one we have celebrated as full-timers!!
"We pay tribute and honor the margarita on this special day of celebration. We so deeply respect and value its place in our history that we have set aside Feb. 22 of every year as National Margarita Day.
Loved and consumed by millions, friends, and families worldwide, honor this sacred tequila, triple sec, and lime drink every year on February 22. There is much debate about the exact individual responsible for inventing the classic margarita, although it was during the 1930s or 1940s. Frozen margaritas were invented later in the 1970s when an inventive bartender converted a soft-serve ice cream unit into the frozen margarita machine. Whether you prefer a classic margarita on the rocks or frozen, it is the most common tequila-based cocktail in the United States today. Hence National Margarita Day!
National Margarita Day was started to celebrate the margarita, plain and simple. Friendship, good times, and memories of somewhere warmer are all great reasons to enjoy a margarita." Quote from the Official Website of National Margarita Day.
---
Our Travel Preferences
We generally like to travel without reservations and prefer public camping opportunities over commercial RV parks. Occasionally we make exceptions — however, not often. We're okay with dry-camping & boondocking, but sometimes hookups are nice. We also enjoy the unique overnight stops that Harvest Hosts and Boondockers Welcome have to offer. These preferences are the foundation for our "Overall Experience" ratings. A "yellow smiley face" doesn't necessarily mean that there's a pool or jacuzzi or whatever, but rather a stopover that we thoroughly enjoyed. While a "yellow neutral face" isn't a bad thing, we didn't get as excited about the campground as others. We think a "yellow frowny face" speaks for itself.
---
---
Fun in Central Oregon
The tag "Fun in Central Oregon" will feature some of the local activities we do regularly at our 'home base', such as hiking, festivals, and other outdoor events. Road trips, camping, & RV travel will retain the original format.
Search
---
Related Posts
---
Based out of
Bend, OR
• Exploring North America