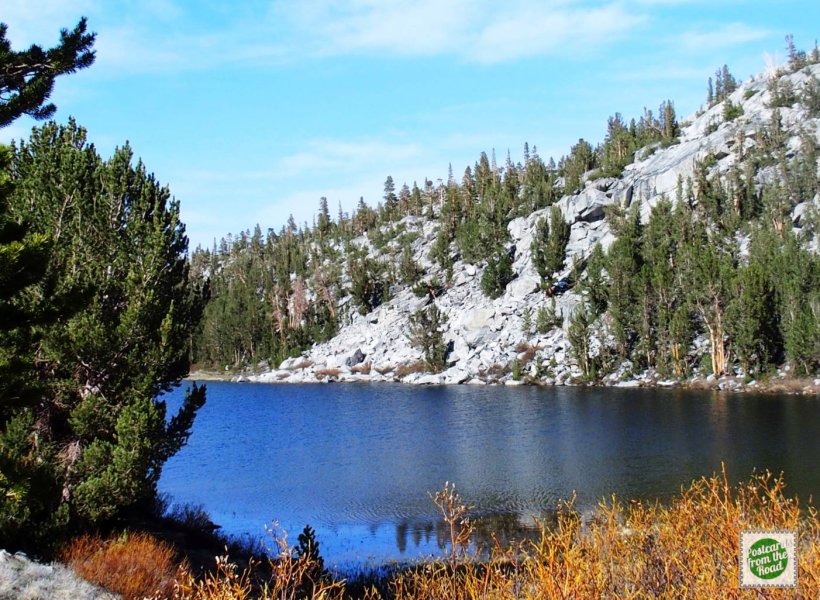 May 28, 2014
Top photo: Marsh Lake
Wednesday's hike, recommended by several people, took us near five mountain lakes connected by streams that were fed with water from melting snow. We hiked by Marsh, Heart, Box, Long, & Chickenfoot Lakes and turned around at the beginning of Morgan Pass, where the snow made it too difficult to go on. As we went up, there was a little ice on Box Lake, a lot of ice on Long Lake, and Chickenfoot Lake was completely iced over. The highest point we reached was at 10,716 ft elevation. It was a spectacular day.
Description from the Forest Service Web site: "The easy access to this beautiful chain of lakes make Little Lakes Valley popular for fishing, day hikes and beginning backpackers. Glaciers carved this extensive chain of lakes, both large and small. Wildflowers bloom in the high elevation framed by the spectacular 13,000-foot peaks of Bear Creek Spire, Mt. Dade, Mt. Abbot, and Mt. Mills." Little Lakes Valley Trail. Map: Trail marked in orange.
---
All submitted comments are subject to approval. Comments date format is: day/month/year.
---