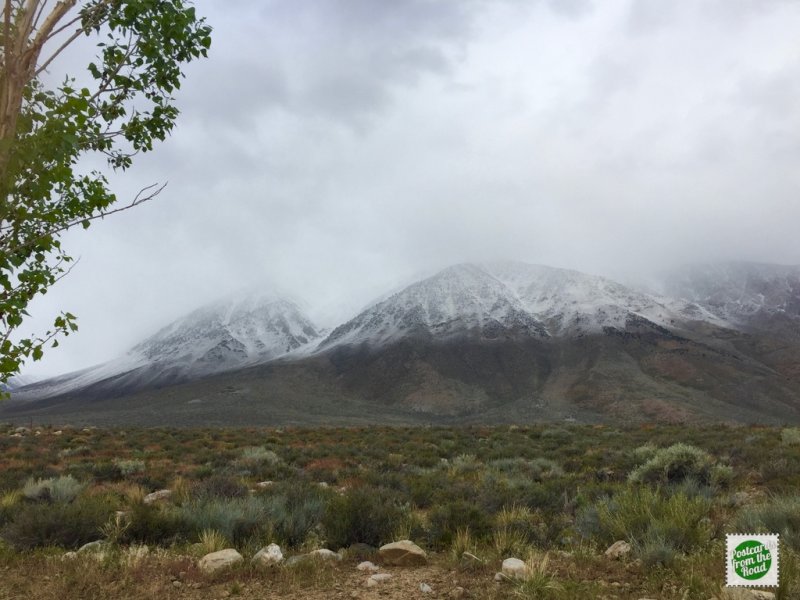 May 01, 2018
Top Pic: Mount Tom peaking through the clouds. It was one of those travel days that should have been easy, but... After adjusting plans a couple of times, we ended up at Horton Creek to avoid the storms at higher elevations.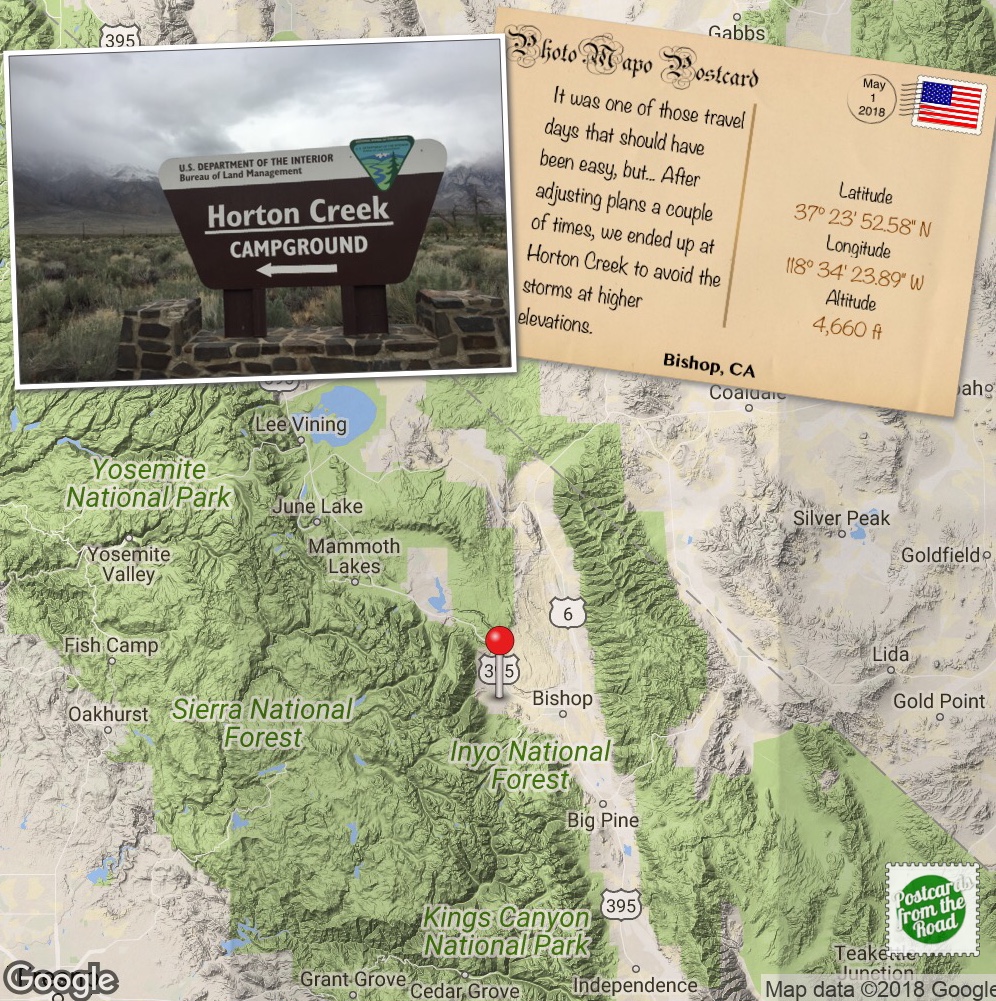 Horton Creek - BLM Campground, near Bishop: Site #39 (49 RV sites total) - This site has: water nearby. Campground Notes: vault toilets • dump station available • creek access • interactive trails from campground • trails nearby • 5000' elevation. April 30th - May 6th. Miles traveled: 73 miles (tap on mileage to see route & elevation change).

Pros:
• Spacious sites.
• Clean vault toilets.
• All sites non-reservable.
Cons:
• Road in campground in need of repair.


Overall Experience: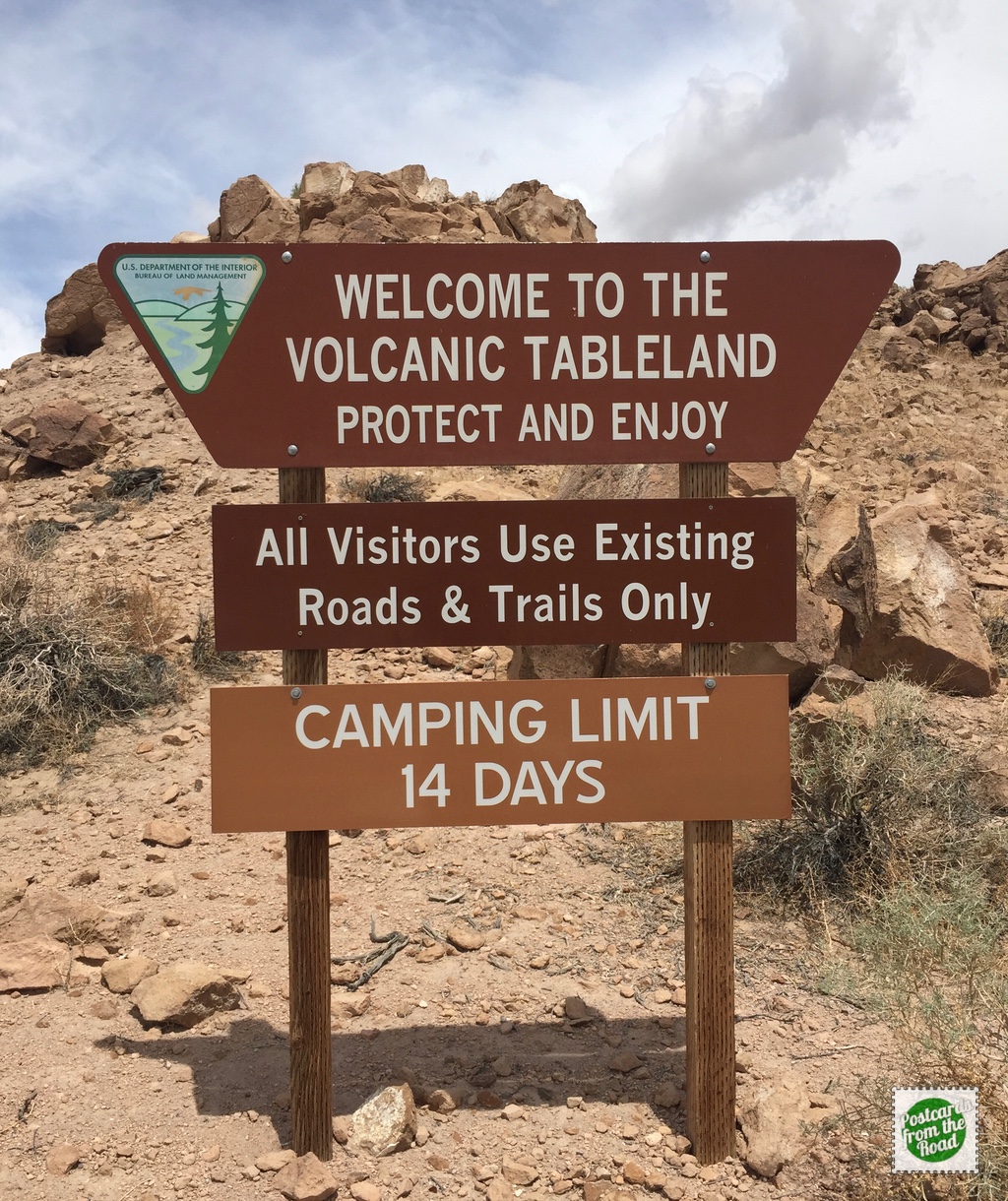 The sign greeting visitors as they drive up the hill into Volcanic Tableland.
Our intention after leaving Alabama Hills was to make Volcanic Tableland BLM our next destination. The night before leaving, I checked Campendium, and a reviewer just reported that the Tableland was no longer open to camping. We immediately went into "Plan B" mode. Checking the BLM website, we couldn't find any info about camping there. It appears that BLM has removed any helpful info about all of their campgrounds, thanks to the current administration in Washington. Placing a few phone calls to the BLM office in Bishop on Monday morning, all we could get was a recording instructing us to leave a message & they would get back to us. Right. We left two messages & never heard back from them.
So we're on the road still discussing "Plan B" with our only destination as the Bishop area. Options we considered were to go out Hwy 168 to one of the Forest Service campgrounds in that direction or go to Horton Creek. Well, we nixed the Forest Service campgrounds because of a pending storm & they would be above the snow line. We decided to settle into Horton Creek.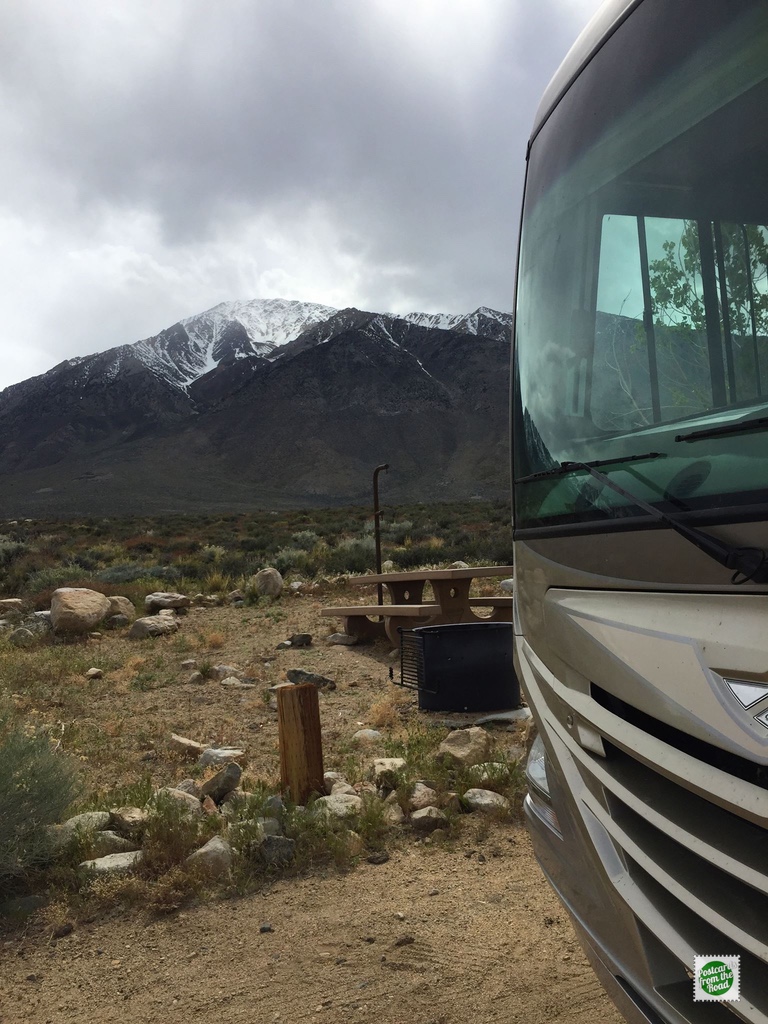 Tuesday, we drove out to Volcanic Tableland to see what was going on & found that they are still open to camping. It turns out the review that a user placed on Campendium stating that it was closed had been removed. We drove around the Tableland & agreed that it would be a cool place to camp. Their views are very similar to what we have at Horton Creek, but we have water available, vault toilets, & a dump station for four dollars a night. I think we will stay put. As for Volcanic Tableland, in our minds, we've been there, done that & all's good.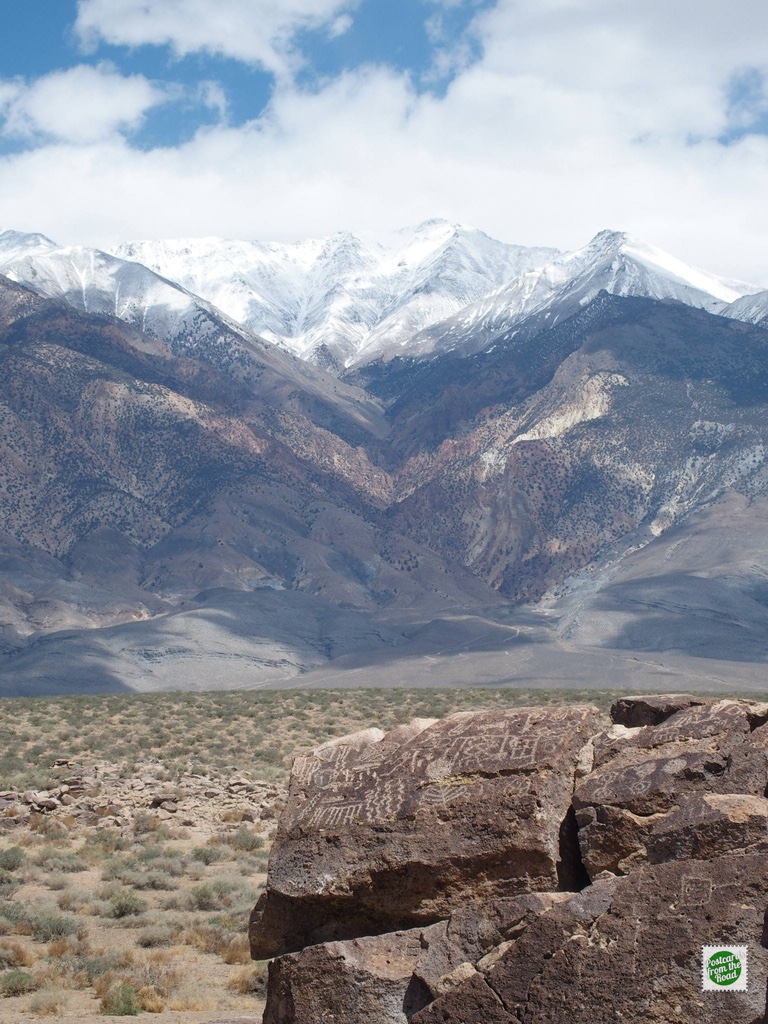 Red Canyon Petroglyphs
A little auto touring was on the books again today. This time we took the gravel road through the eastern side of Volcanic Tableland, which is also known as Fish Slough. We stopped at both Chidago Canyon & Red Canyon Petroglyphs in the Chidago Canyon Wilderness Study Area to wander around the rock formations looking at & taking pics of the petroglyphs. Lots of good examples of well-preserved petroglyphs, as well as a handful destroyed by modern-day idiots. This was followed by a drive through the one-lane (two way) Red Canyon. Fortunately, we didn't meet any cars in the narrowest parts.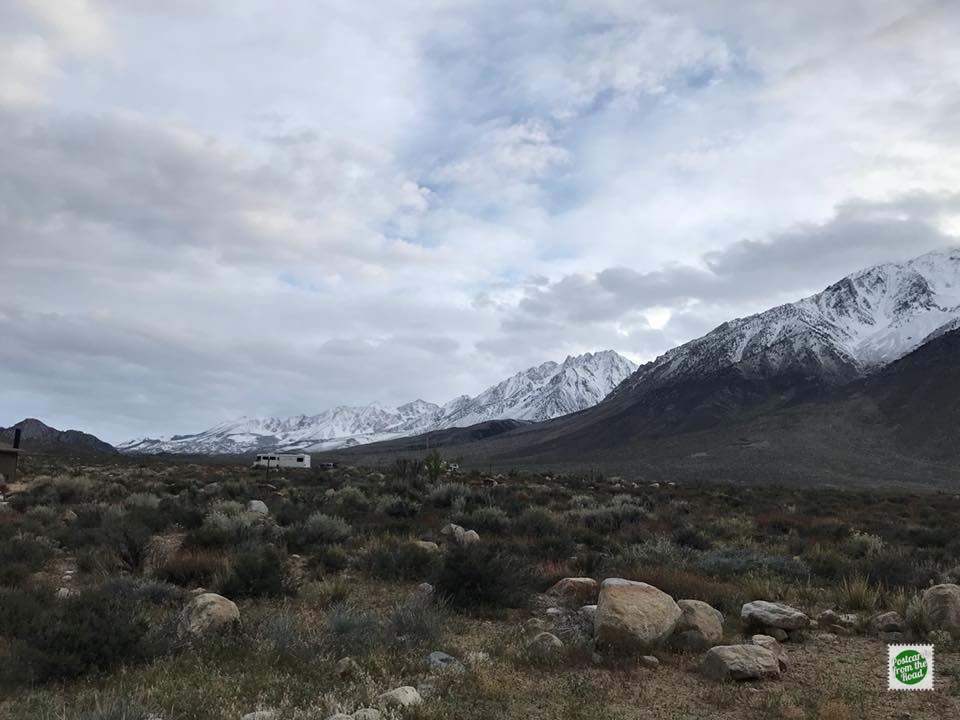 "Backyard of the Day". A lot more snow on the mountains than when we arrived yesterday.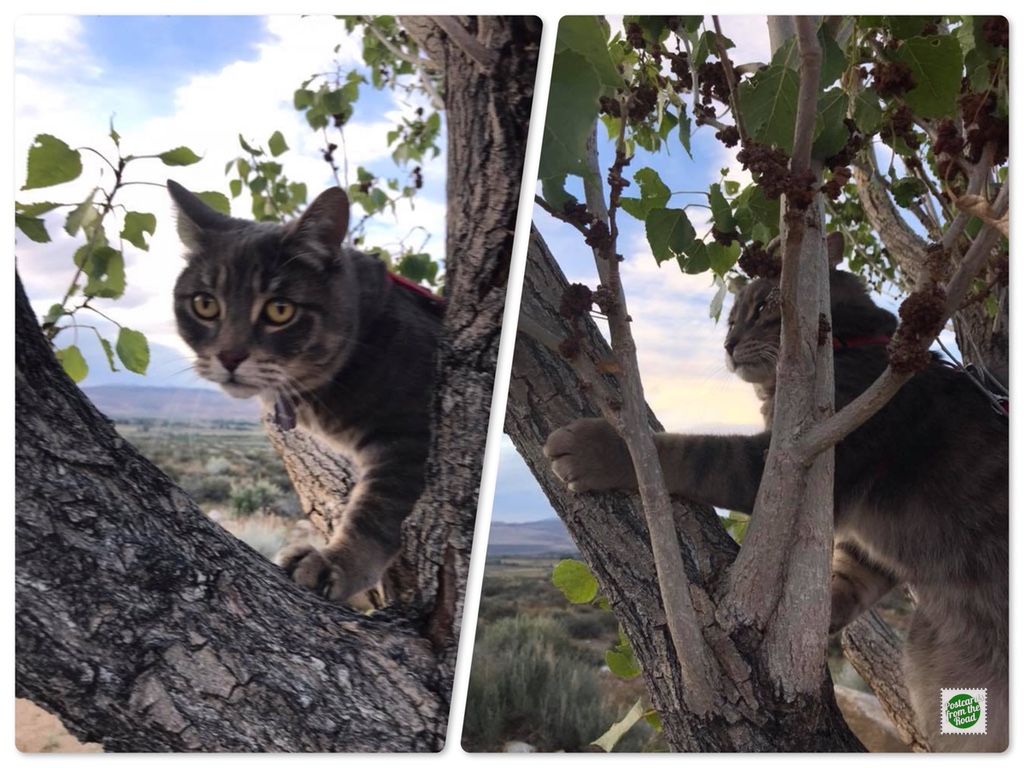 Mooch exploring.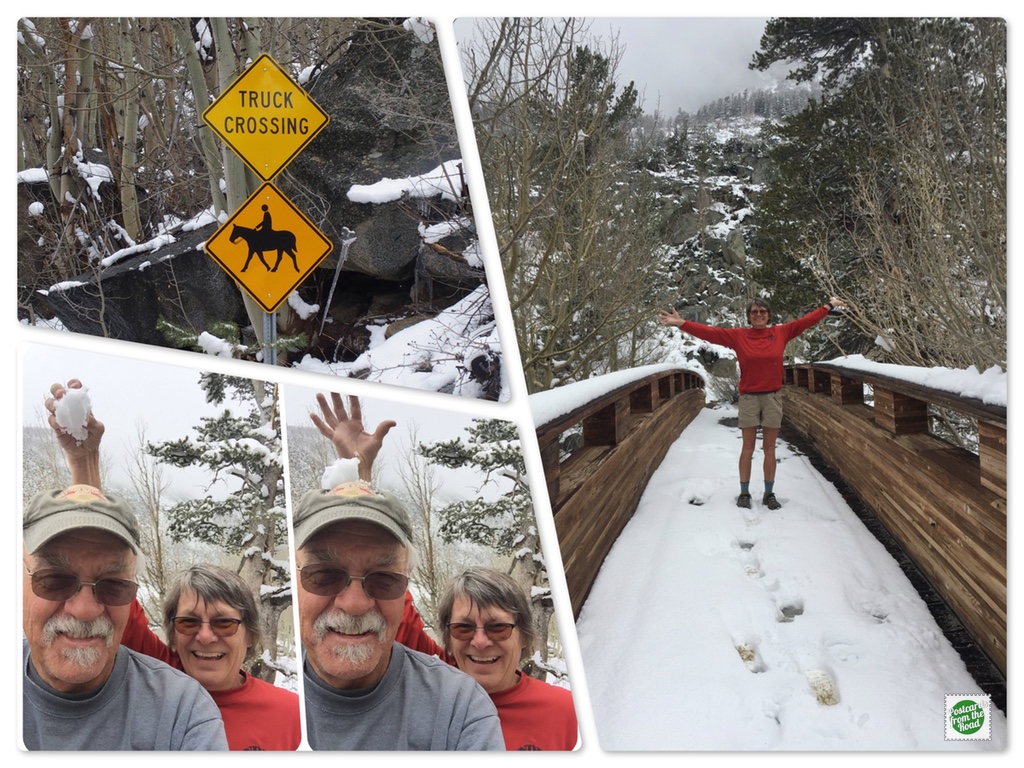 Playing around at 9,000 ft elevation – Tyee Lakes Trailhead outside of Bishop, CA.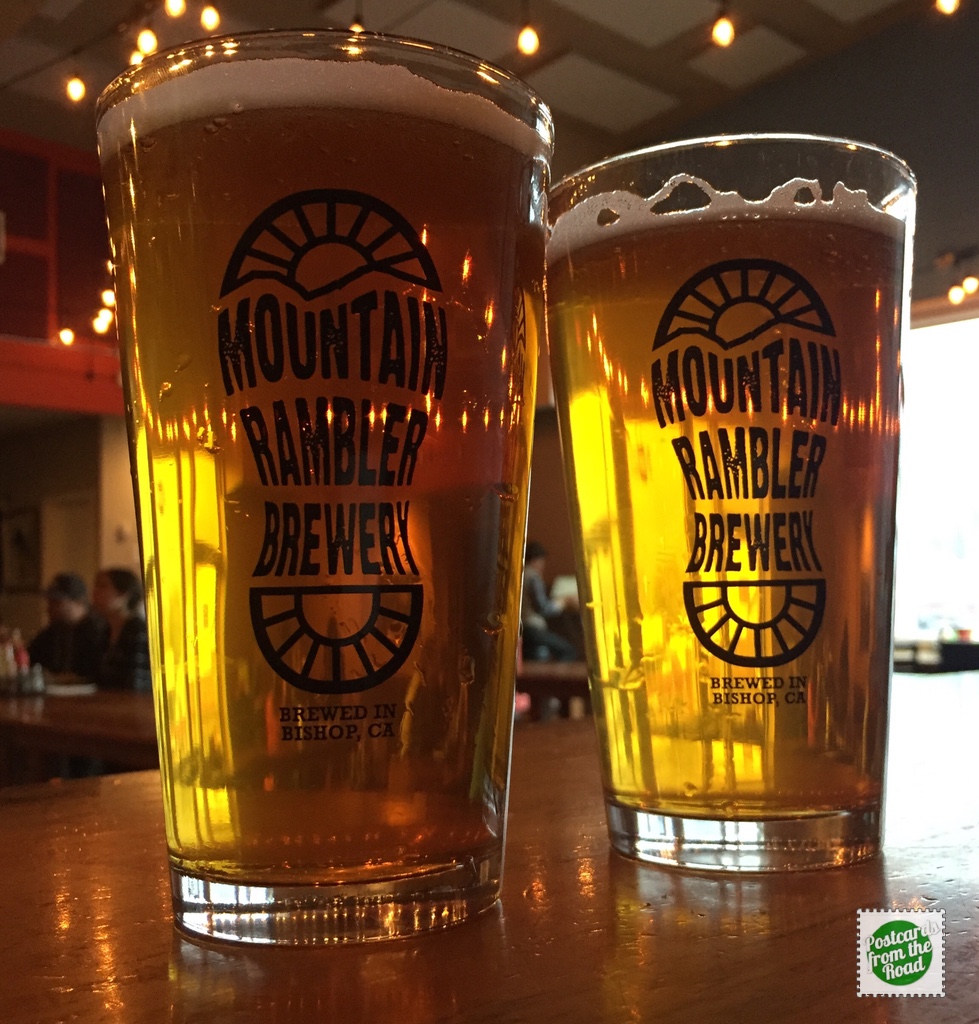 Our first brewpub of this trip.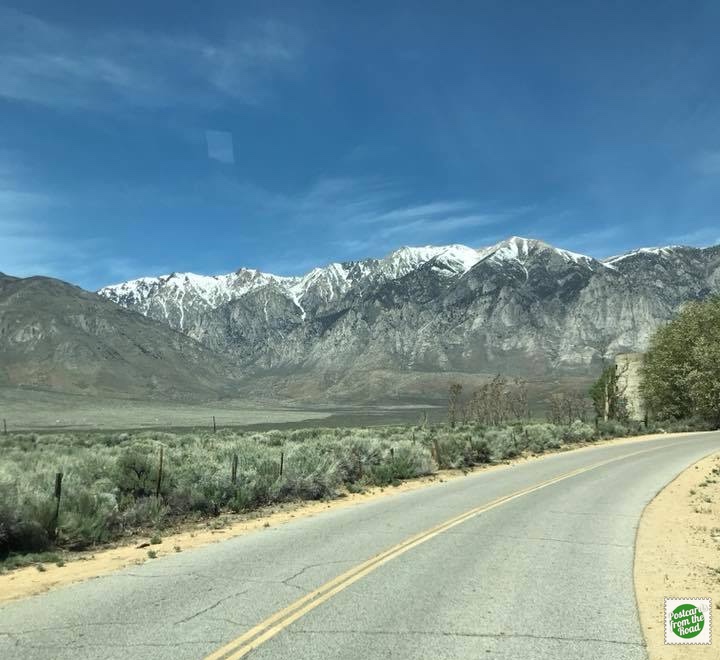 On the road again. Short drive day planned. Destination: Mammoth Lakes.
Local Flavor – Area Businesses We Enjoyed & Recommend
• Mountain Rambler Brewing Good beer & outstanding pub grub. Livery atmosphere.
• Bishop Burger Barn Looking for a delicious burger, this is the place! Also, they have homemade veggie burgers.
Also, see: Tap here for our 2014 Horton Creek visit.
---
All submitted comments are subject to approval. Comments date format is: day/month/year.
---