Alabama Hills has been on our Bucket List for some time. We scored a scenic (but perhaps not that level) site just off Movie Road. Over 400 movies have been filmed in this area.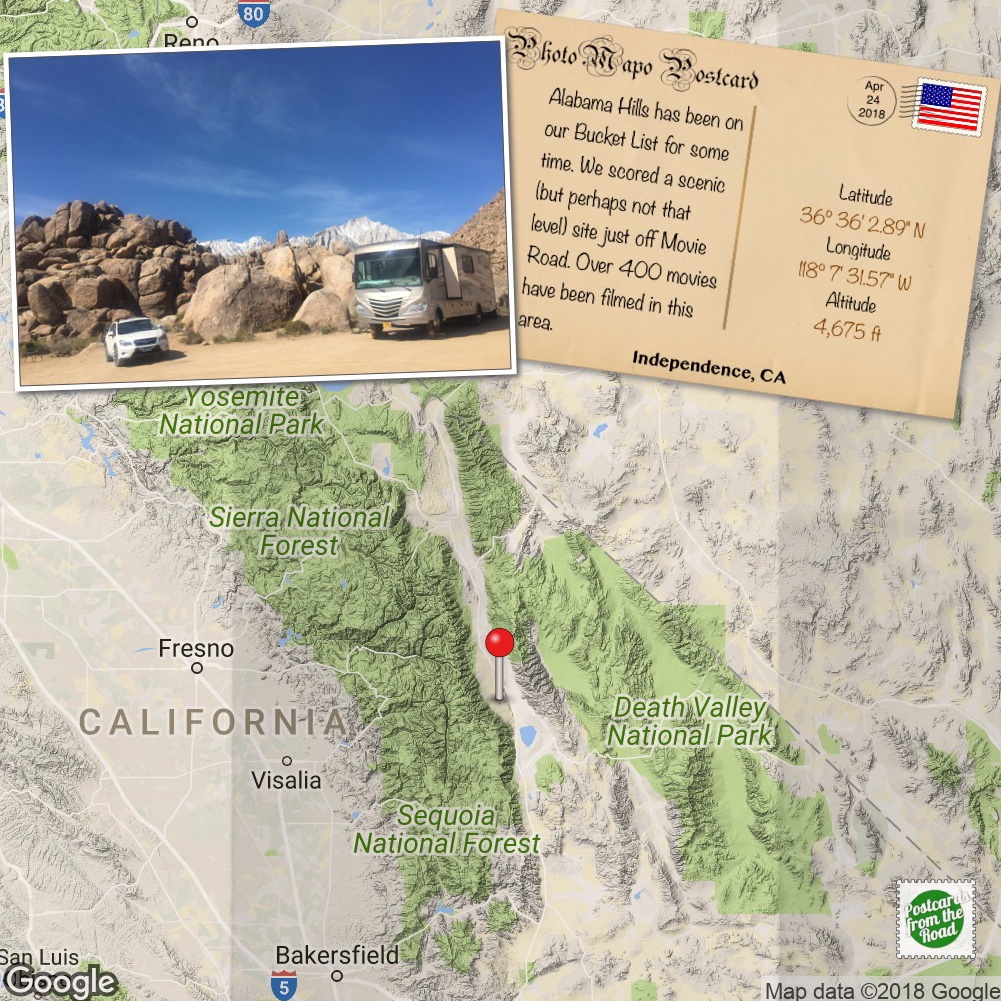 Alabama Hills - BLM, near Lone Pine: Site not numbered - This site is: dispersed camping - no formal campsites. Campground/RV Park Notes: trails from campground • trails nearby • 4,695' elevation. April 23rd - 30th. Miles driven: 126 miles (tap on mileage to see route & elevation change).
Pros:
• Dispersed camping.
• Opportunity to camp tucked into unique rock formations.
Cons:
• None. Overall Experience: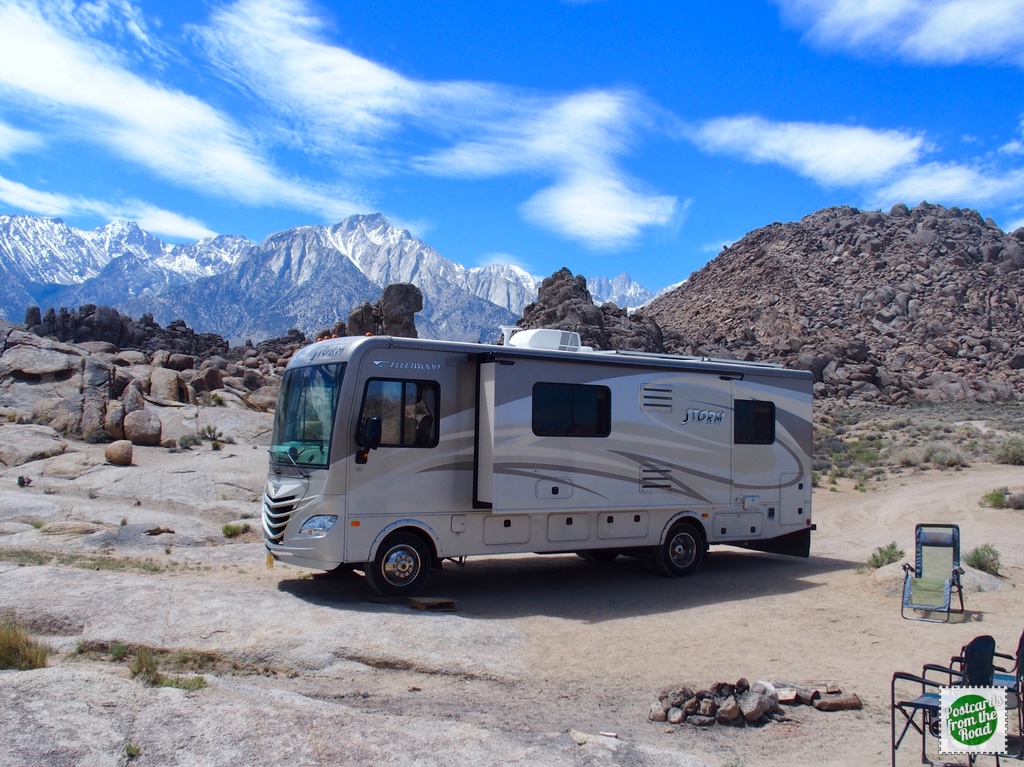 We've been eyeing the spot down the hill from us that had fantastic views of the Sierra Nevada range. Chance has it that while we were at breakfast after our second night, the folks in this spot left. We moved in a heartbeat.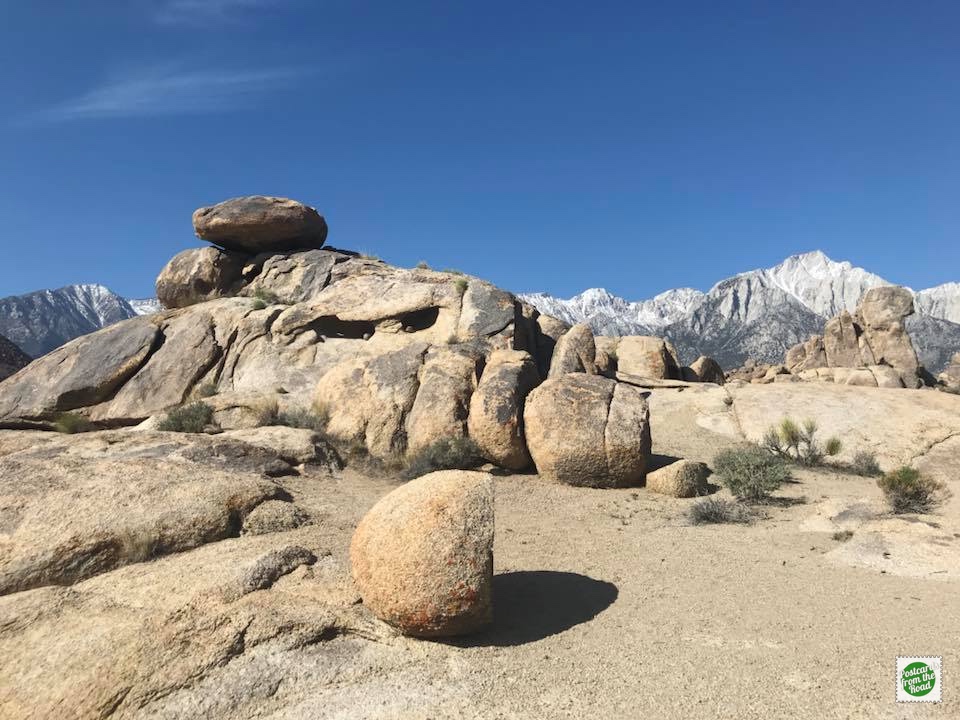 Backyard of the day. I feel like I'm being watched.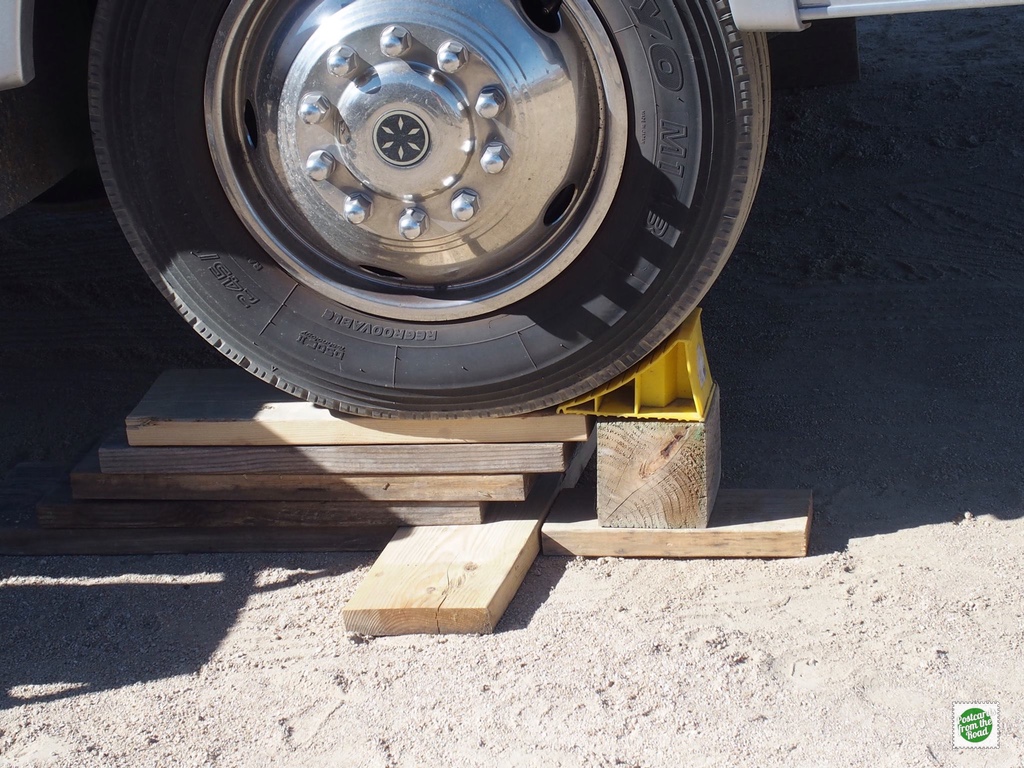 It's sometimes hard to find level spots at Alabama Hills. At our first site one we had to get creative.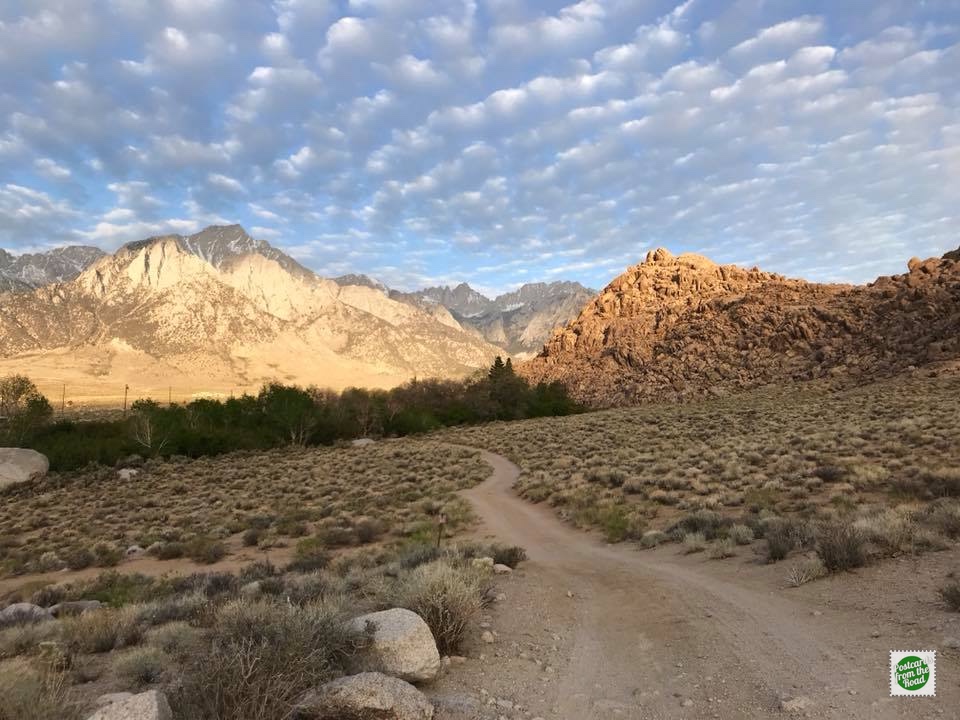 An early morning run in the Alabama Hills.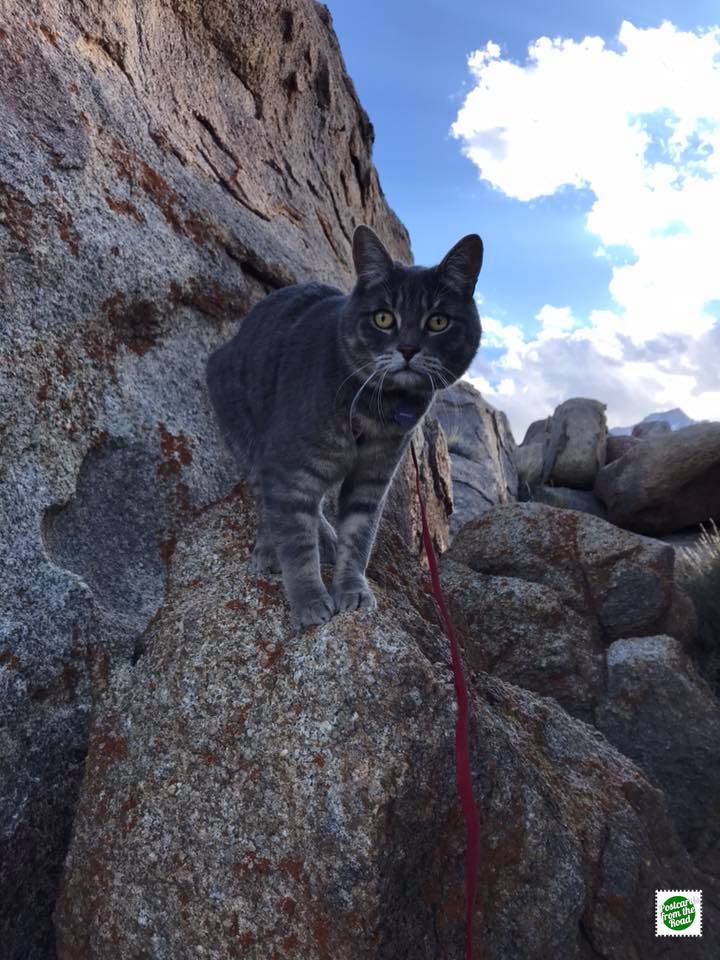 Mooch thinks the rocks at Alabama Hills are grand.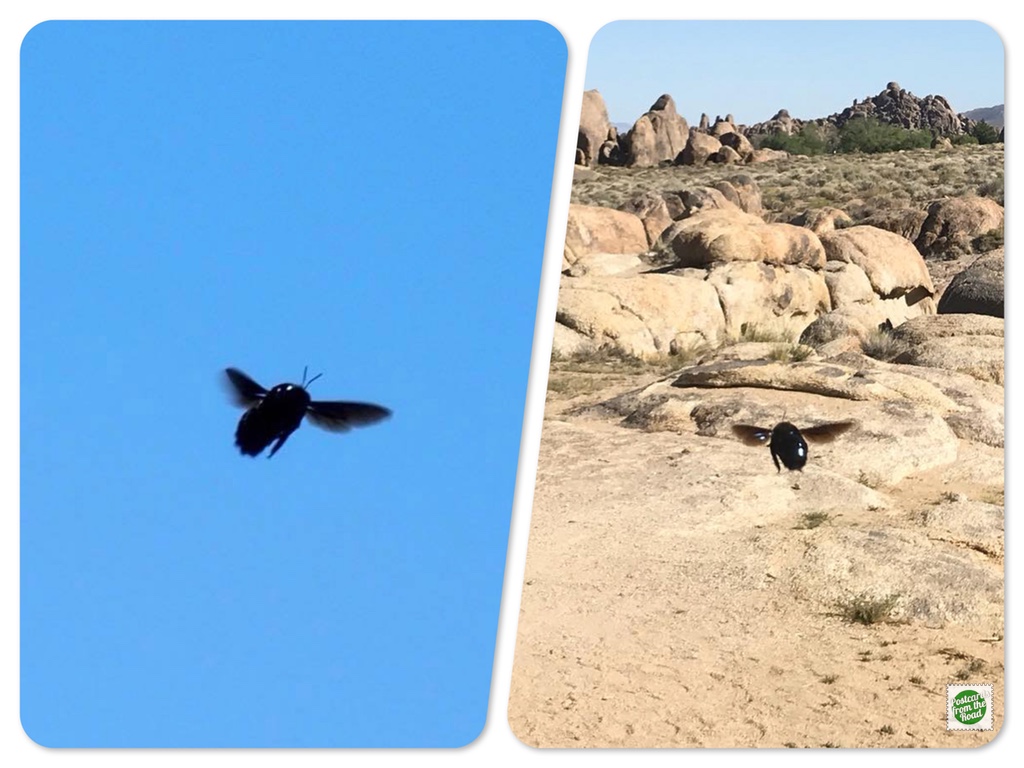 This guy has been buzzing around our campsite since since we arrived 5 days ago. He flies round and round about a 10-20 foot circle behind the coach, then around the coach, repeat. All day. He greets us when we return from outings. We have named him Buzz. He looks bigger in the pic, but his body is probably about 1-1/2 inches long.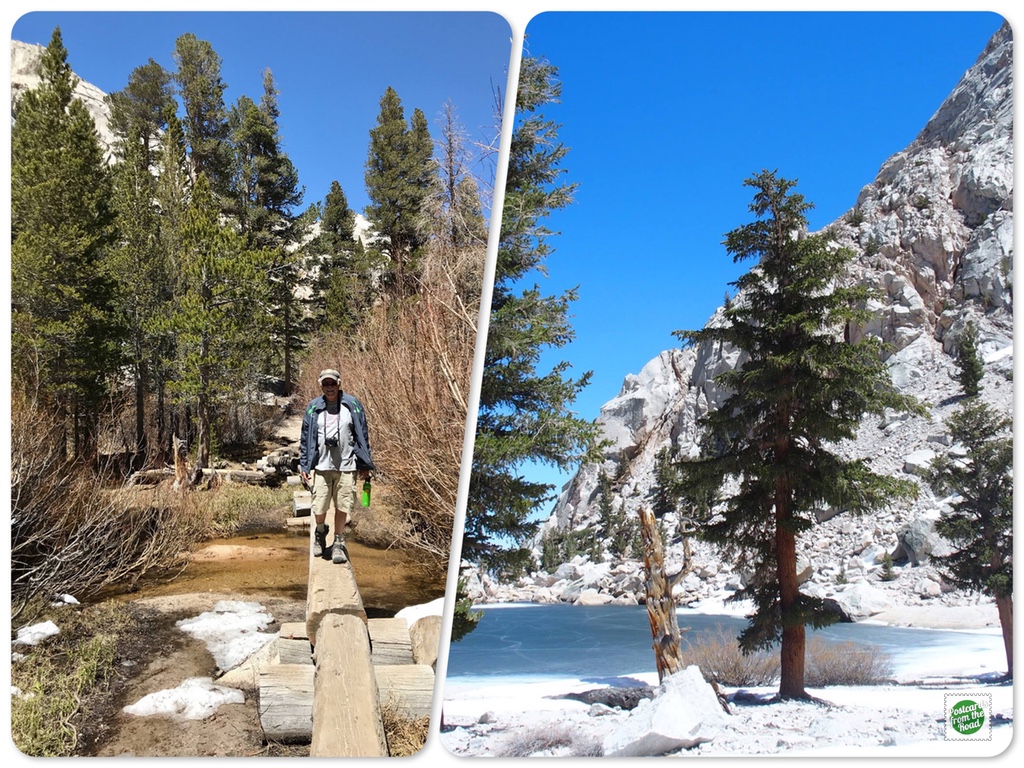 A short drive up the mountain from where we are camping is Whitney Portal. At 8,365 ft. elevation can be found a campground, day use area, and the trailhead to Mt. Whitney (tallest mountain in the lower 48). Arriving we were overtaken by the fresh fragrance of the fir & pine trees, which smelled wonderful after 3 weeks mostly in the desert. We hiked the first three miles of the trail, which didn't require a permit, to Lone Pine Lake at about 10,000 ft. elevation. The lake was still frozen over. On our return trip down the mountain, we passed a bunch of folks heading up carrying large packs with strapped-on crampons, ice axes, & helmets.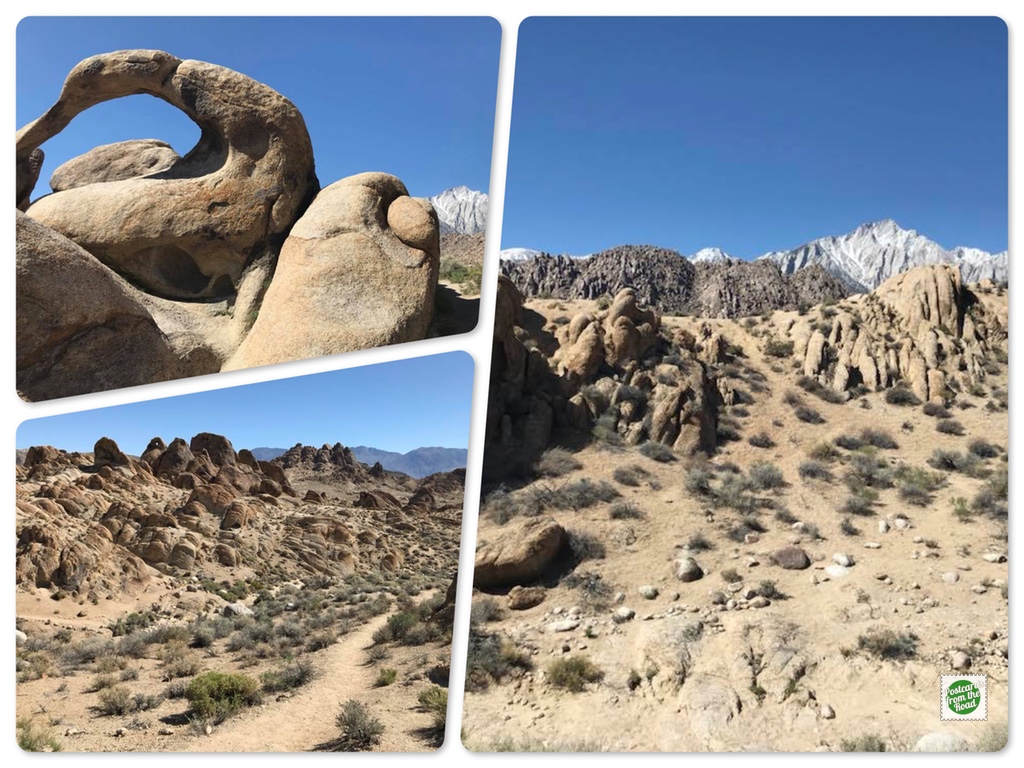 Lots of eye candy while running in Alabama Hills.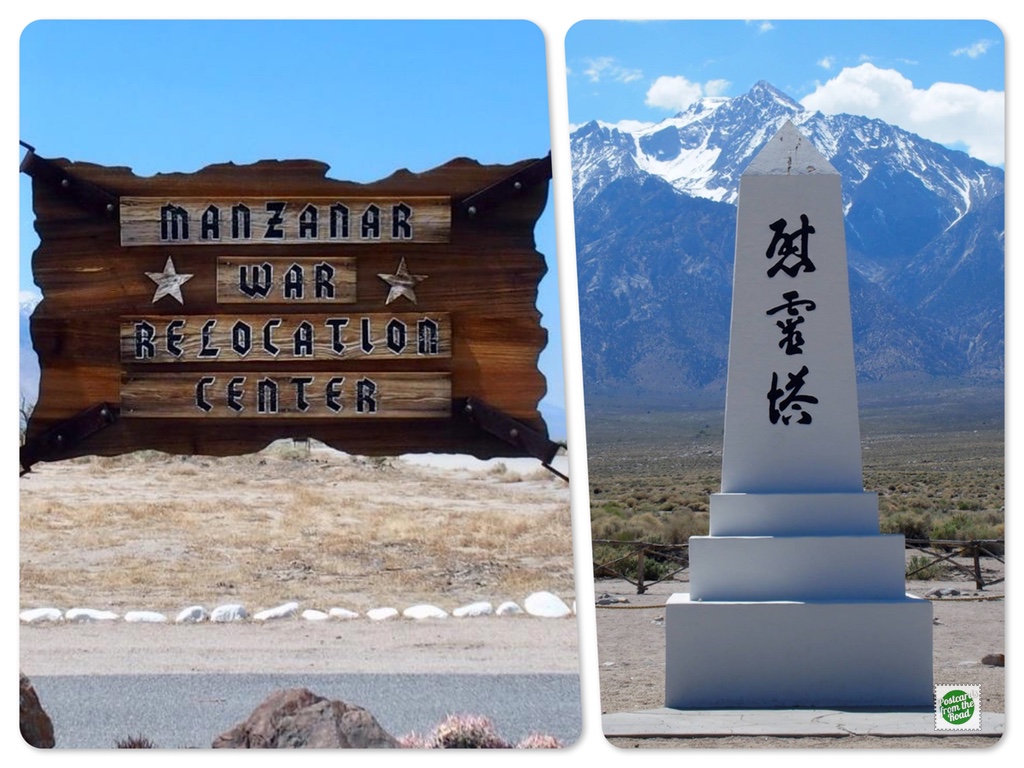 We visited Manzanar. We found it to be a very interesting presentation of a dark period in our country's history. We left feeling saddened. Actions driven by hatred & fear can do amazingly cruel things to innocent people.
Local Flavor – Area Businesses We Enjoyed & Recommend
• Alabama Hills Cafe Tasty food, that includes a nice vegetarian selection.
---