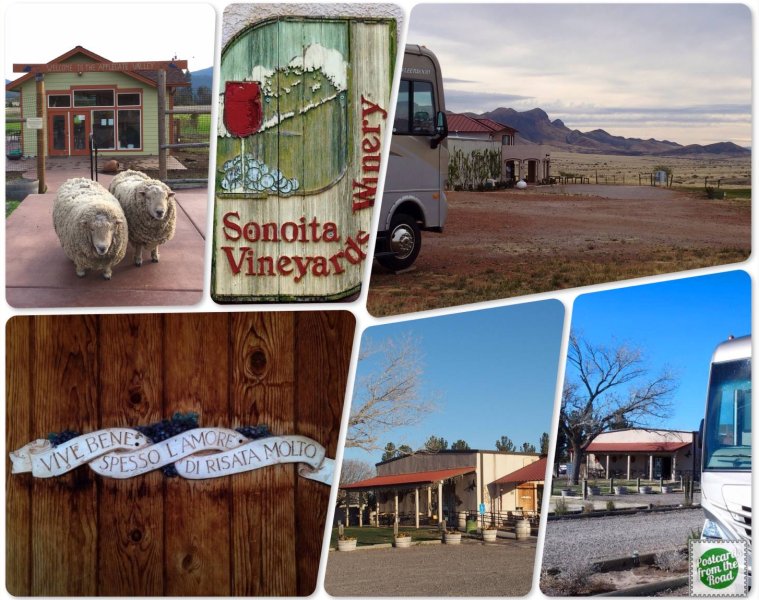 Mar 09, 2015
Longsword Vineyard, Jackson, OR; Sonoita Vineyards, Elgin, AZ; St Clair Winery, Deming, NM We have enjoyed our Harvest Hosts visits.
Harvest Hosts provides a wonderful opportunity to get off the beaten path at locations few experience, along with meeting friendly folks. There are opportunities to spend the night at wineries, vineyards, various types of farms, and other special attractions. During your visit, you meet either the owners or their staff that produce fine wines and locally grown produce.
As a Harvest Hosts member, one gets access to their Host Directory online through interactive maps or downloadable PDF directories. When you find a host you want to visit, it's easy to make arrangements for a visit by simply calling the phone number in the Host Directory a day or so in advance.
For an annual fee, which pays for its self quickly, and a self-contained RV, you can experience all that Harvest Hosts has to offer. Visit their website for additional details.
---
All submitted comments are subject to approval. Comments date format is: day/month/year.
---
Our Travel Preferences
We generally like to travel without reservations and prefer public camping opportunities over commercial RV parks. Occasionally we make exceptions — however, not often. We're okay with dry-camping & boondocking, but sometimes hookups are nice. We also enjoy the unique overnight stops that Harvest Hosts and Boondockers Welcome have to offer. These preferences are the foundation for our "Overall Experience" ratings. A "yellow smiley face" doesn't necessarily mean that there's a pool or jacuzzi or whatever, but rather a stopover that we thoroughly enjoyed. While a "yellow neutral face" isn't a bad thing, we didn't get as excited about the campground as others. We think a "yellow frowny face" speaks for itself.
---
Be a Good Steward of our Public Lands
---
---
---
---
Based out of
Bend, OR
• Exploring North America