Porcupine leading the way on New River Trail.
This trail is an easy 3.2 mile loop trail that runs through a number of habitat types. Two short sections of the trail go along the road. Actually the loop is a collection of 6 short trails: Ocean View Trail, Huckleberry Hill Trail, Ridge Trail, North Trail, Muddy Lake Trail and Old Bog Trail.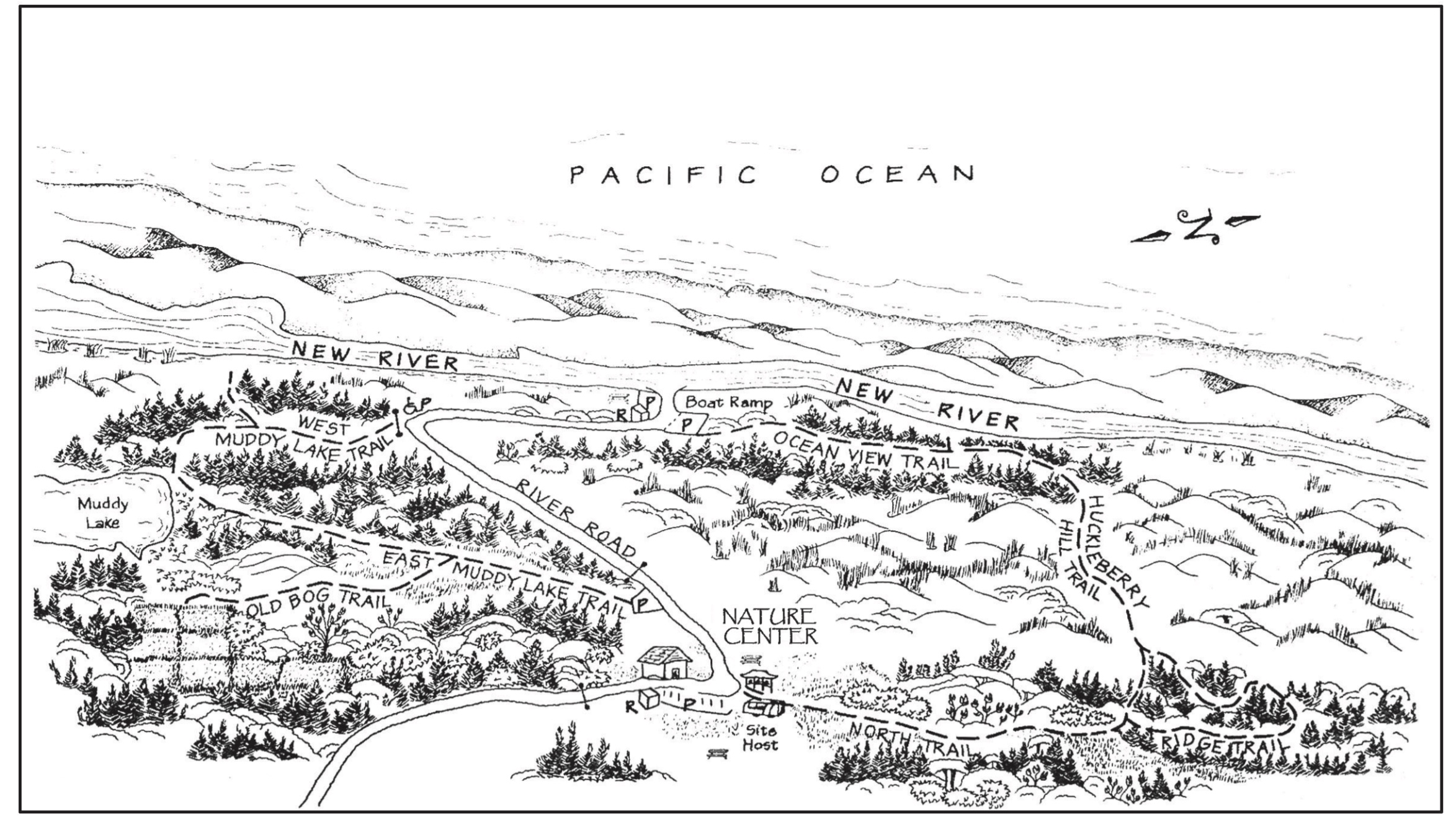 Map is from New River Trail Guide fround on BLM's web site.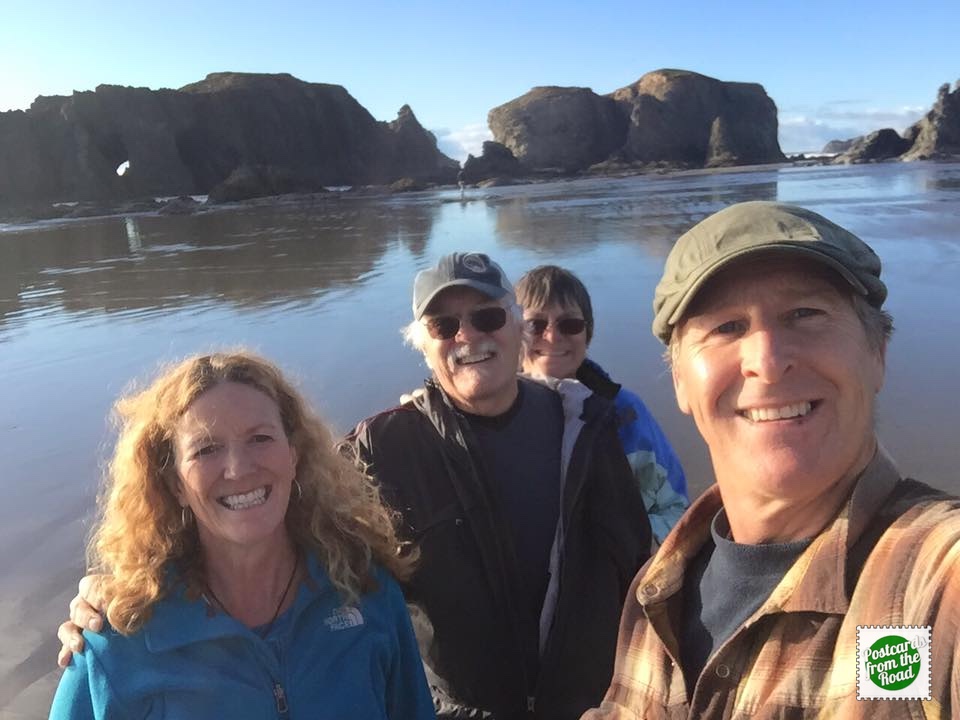 Anne and Craig were in the same general area of the Oregon coast so we got together for a hike and a late lunch.
Coquille Point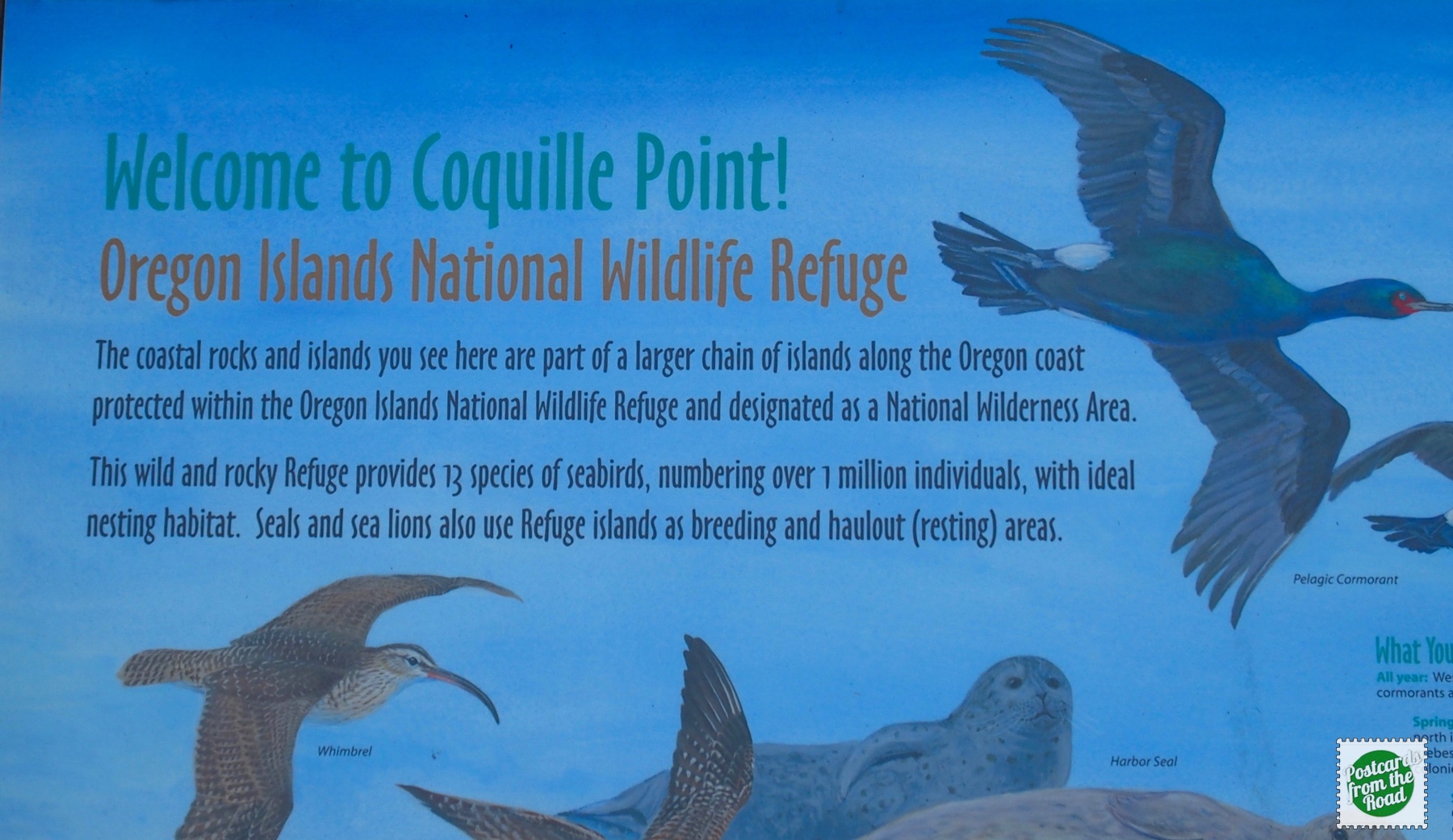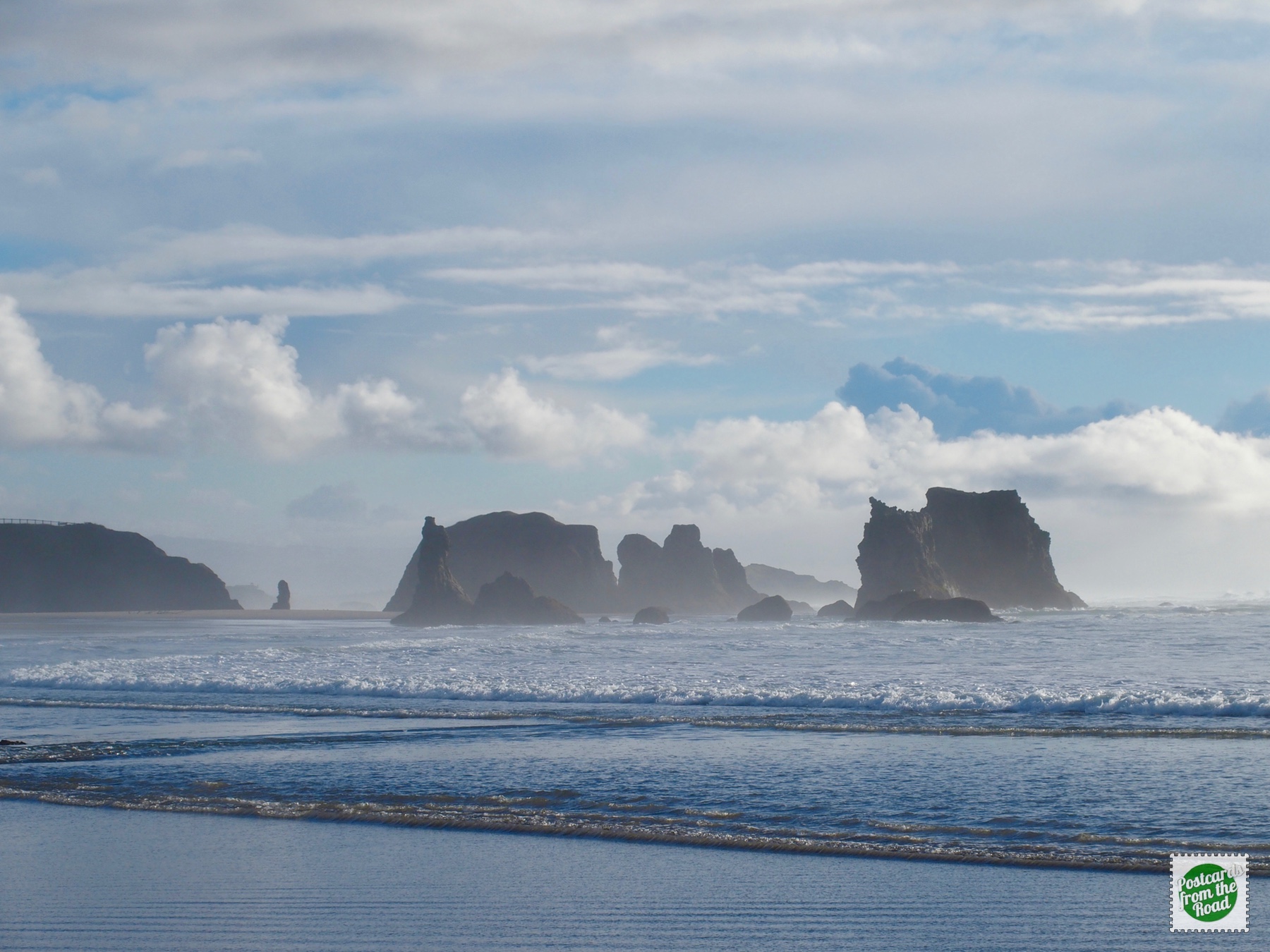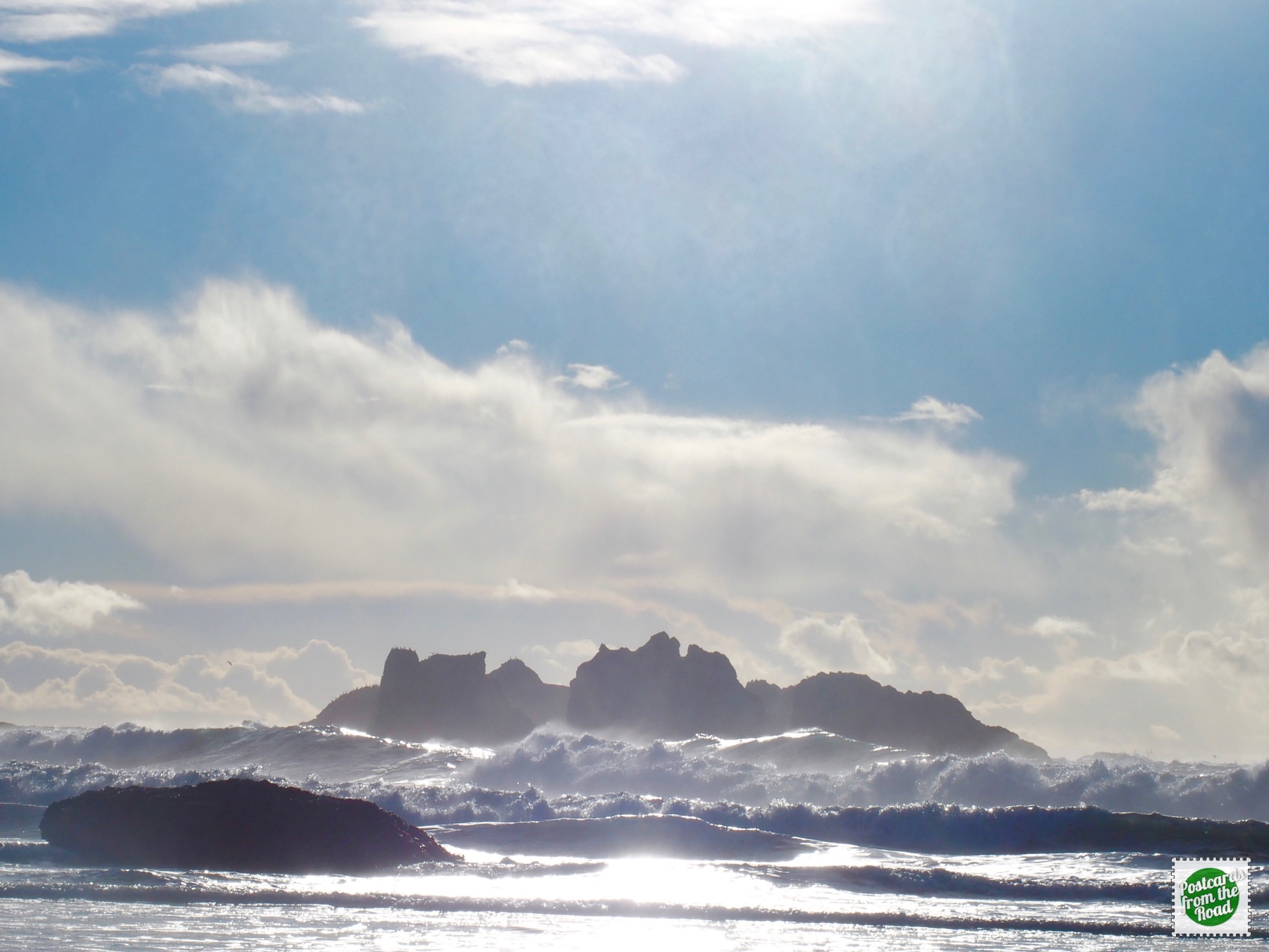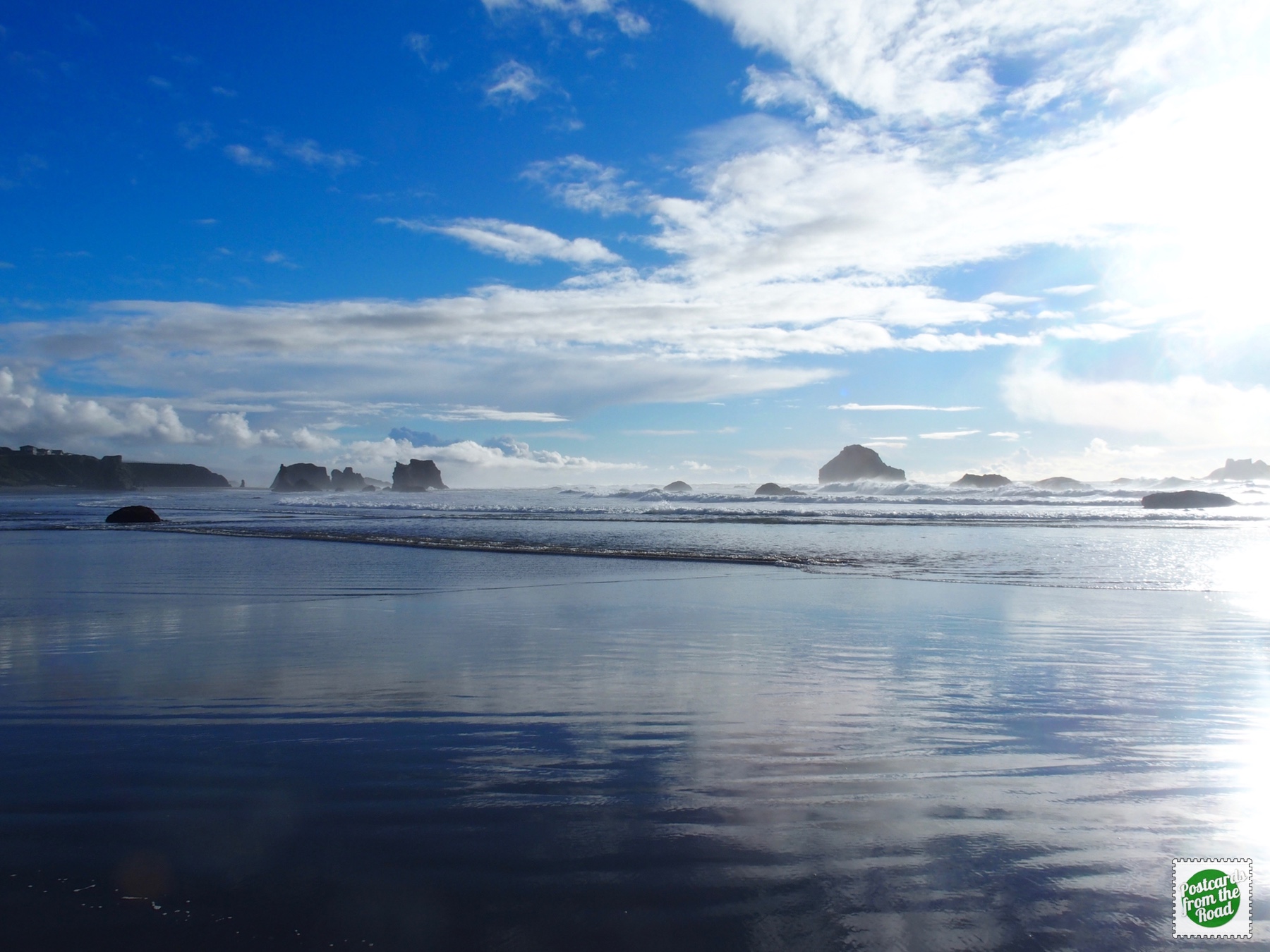 Coquille River Lighthouse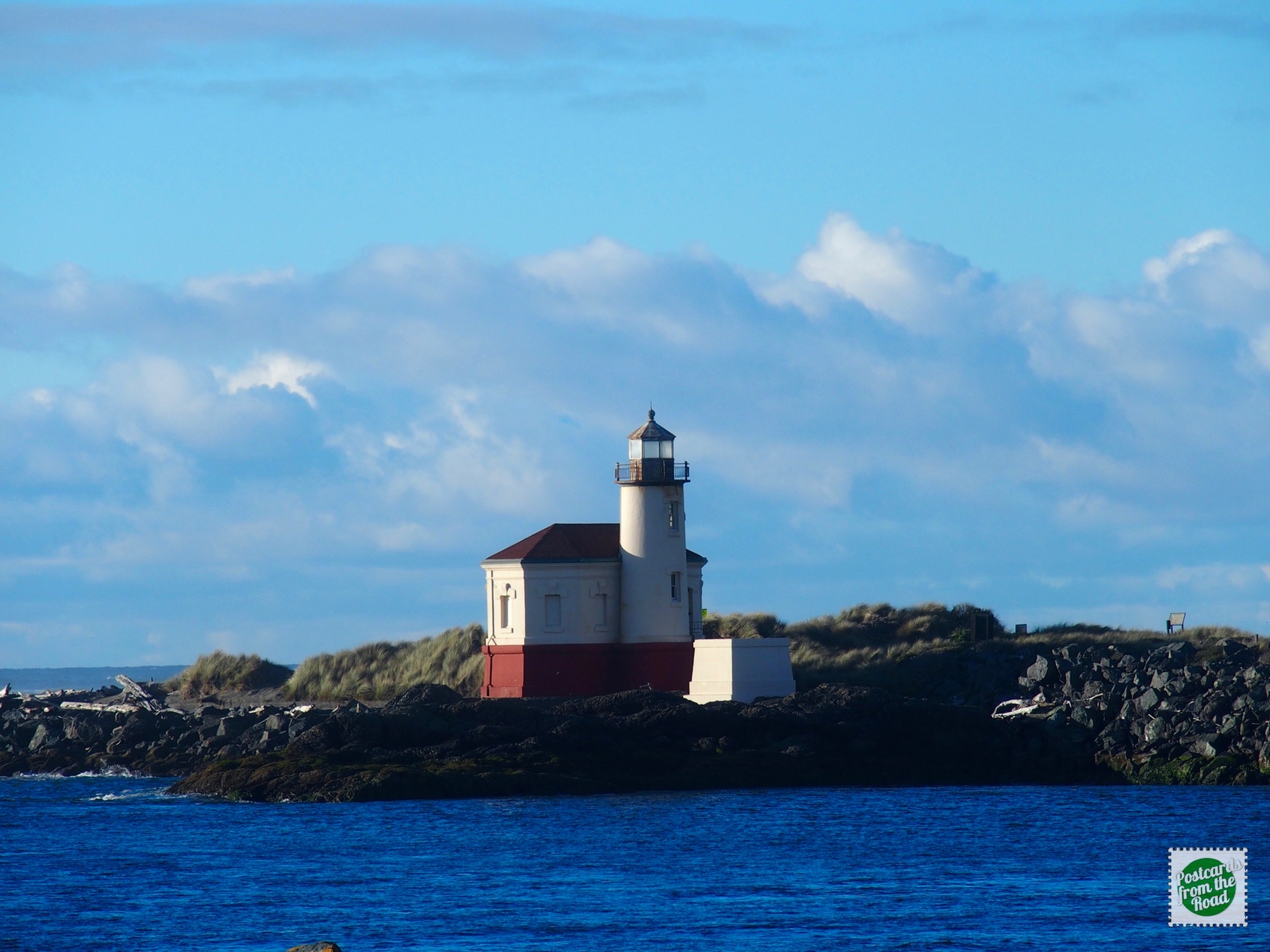 Originally named Bandon Light, Coquille River Light was commissioned in 1895. Over the years, the condition of the light deteriorated due to neglect and vandalism. Its first major restoration began 1976 and in 1991 a new solar powered light was installed in the tower.
Local Flavor – Area Businesses We Enjoyed & Recommend
• Bandon Fish Market This laid back restaurant has wild caught seafood items on the menu & selected craft beers. We both enjoyed the Halibut burger that came with a side of clam chowder.
---
Fun in Central Oregon
We are not traveling as much as we use to, so in the "Fun in Central Oregon" sections we will be featuring some of the local activities we do on a regular basis at our home base, such as hiking, festivals, and other outdoor events. Road trips, camping, & RV travel will retain the original format.
Our Travel Preferences
We generally like to travel without reservations and prefer public camping opportunities over commercial RV parks. Occasionally we make exceptions — however, not often. We're okay with dry-camping & boondocking, but sometimes hookups are nice. We also enjoy the unique overnight stops that Harvest Hosts has to offer.
These preferences are the foundation for our "Overall Experience" ratings. A "yellow smiley face" doesn't necessarily mean that there's a pool or jacuzzi or whatever, but rather a stopover that we thoroughly enjoyed. While a "yellow neutral face" isn't a bad thing, we just didn't get as excited about the campground as others. We think a "yellow frowny face" speaks for itself.
Search
Related Posts
---
Based out of
Bend, OR
• Exploring North America