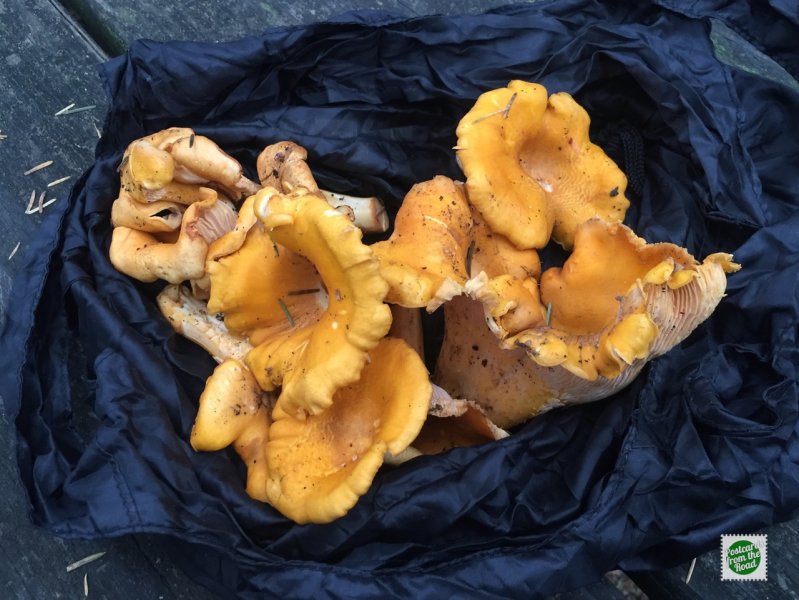 Nov 11, 2015
One of the things we like about the Oregon coast is chanterelle mushrooms. We were introduced to them last fall, and upon our arrival this year, we immediately started looking for them. As we moved down the coast from Newport, then Florence, followed by the Coos Bay area and then Cape Blanco/Port Orford, it is safe to say that we found chanterelles on just about every hike. So, where was some of the best foraging? Well, we can't say (or won't). It's sort of like when we were in Northern Michigan & Minnesota. Everyone had a favorite wild blueberry patch, but no-one was talkin'.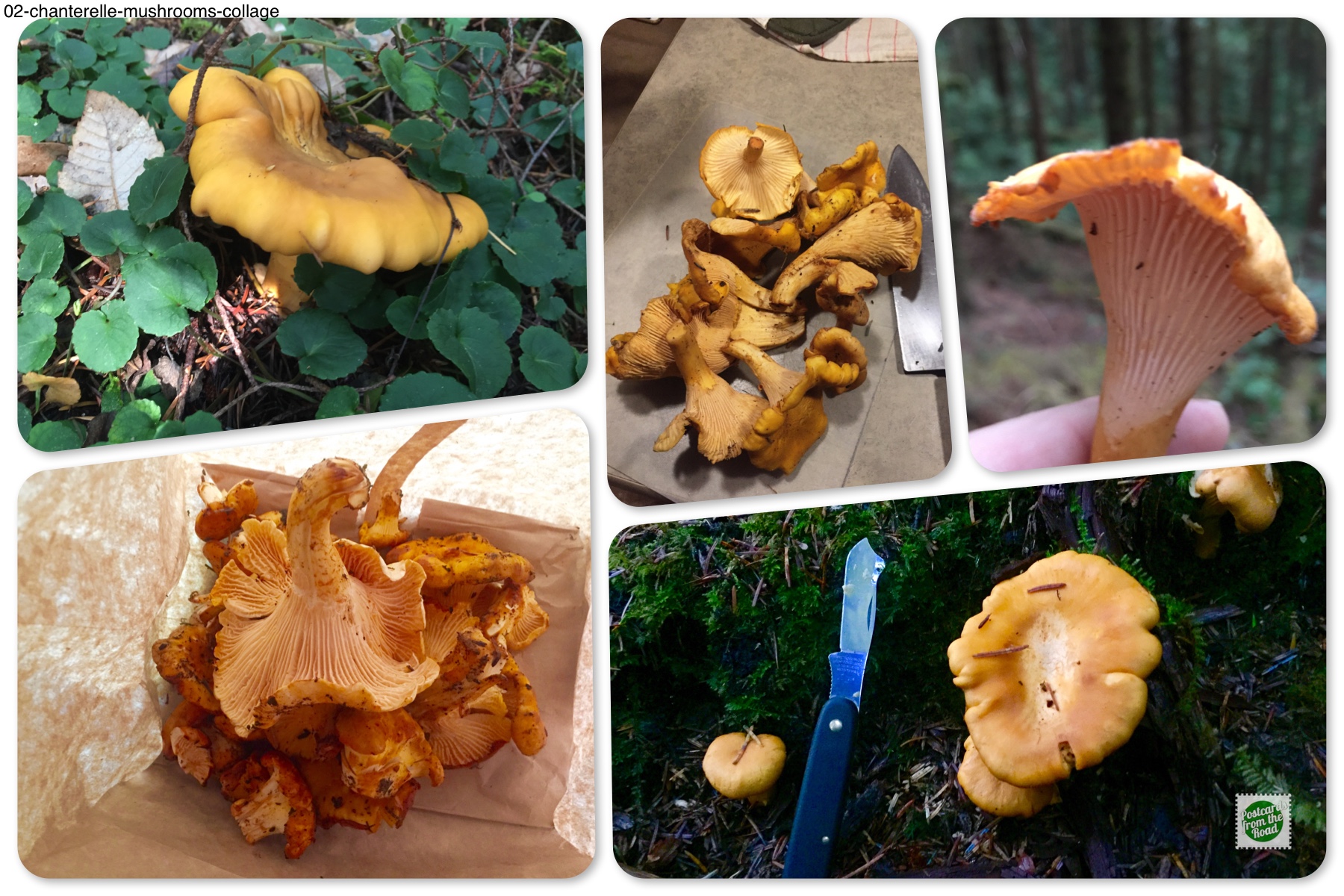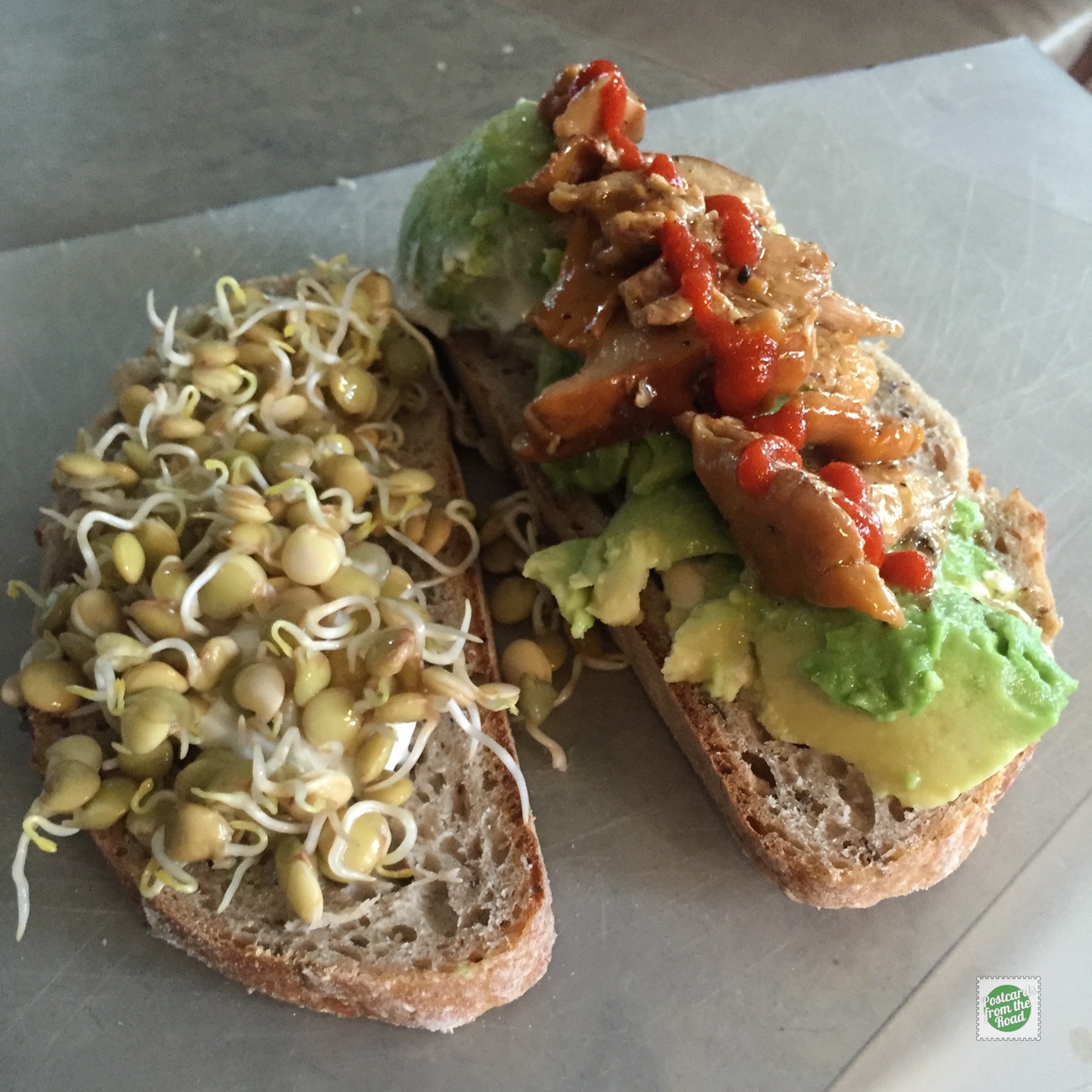 A sandwich we made on rye sourdough bread baked that was baked at the local food co-op in Port Orford, avocado, chanterelle mushrooms that we foraged, lentil sprouts we sprouted and topped off with Sriracha.
We generally keep it simple when preparing chanterelle mushrooms, which means they are cleaned, and then sautéed with olive oil or butter and served as a side, used in sandwiches, served with eggs, or sprinkled on spaghetti.
One of our faves is extremely simple to prepare and absolutely delicious. After cleaning & slicing about pound mushrooms, sauté them in a medium-hot pan with 3 parts butter & one part olive oil, three garlic cloves minced, 1/4 cup minced onion, & a tad of white wine. Serve this over pan-toasted sourdough bread. Yum!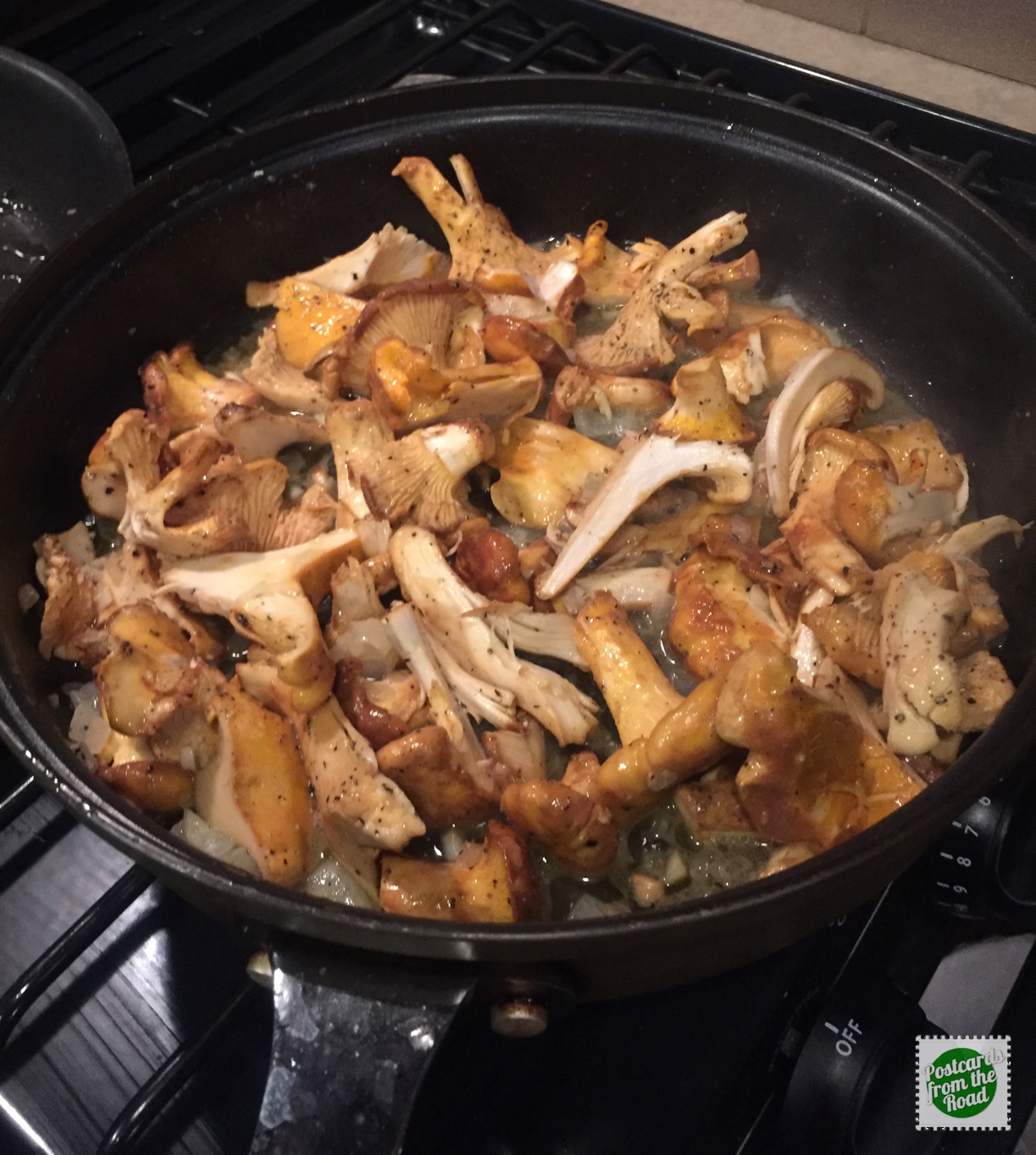 Sautéing Chanterelles
Update- Nov. 13th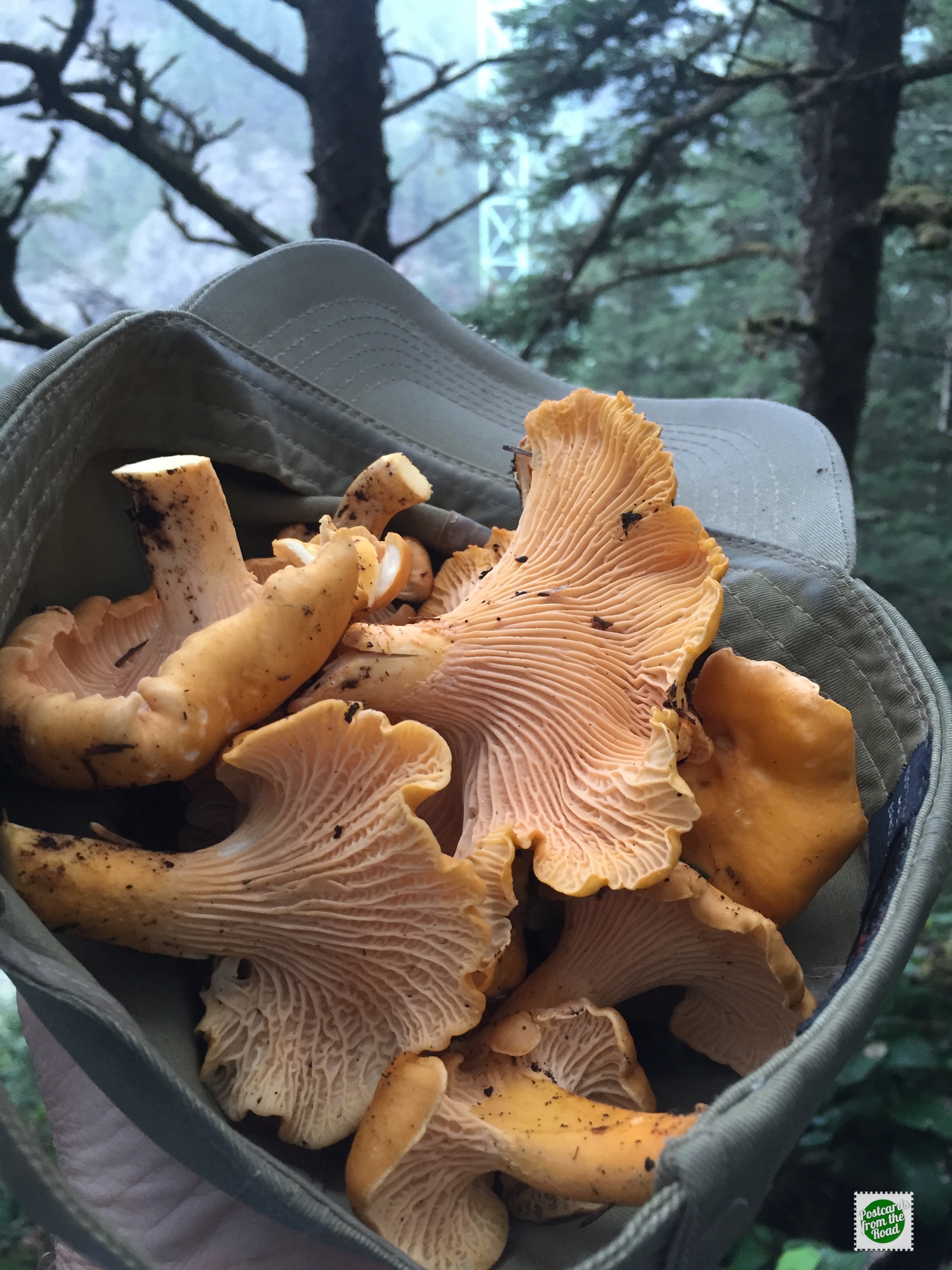 We were playing tourists and stopped to take a pic of the tallest bridge in OR. On the way to the viewpoint, we took the wrong trail, or maybe the right trail, because look what we found. Actually did end up finding the viewpoint and the view of the bridge was pretty bad. You can almost make one pillar in the background.
---
All submitted comments are subject to approval. Comments date format is: day/month/year.
---