Breweries & Brewpubs on the Enchanted Circle.
The Enchanted Circle is a scenic auto touring loop in northern New Mexico that goes through Taos, Questa, Red River, Eagle Nest, & Angel Fire. The whole loop is approximately 100 miles and circles Wheeler Peak, the highest point in New Mexico. We usually drive and enjoy sightseeing on the loop when we're in the area.
What many people don't know is that there are five brewpubs & breweries located on the circle. Unfortunately, there isn't one yet in Red River or Questa, so the circle's top is a little lopsided. Just the same, all are worth a visit.
Comanche Creek Brewing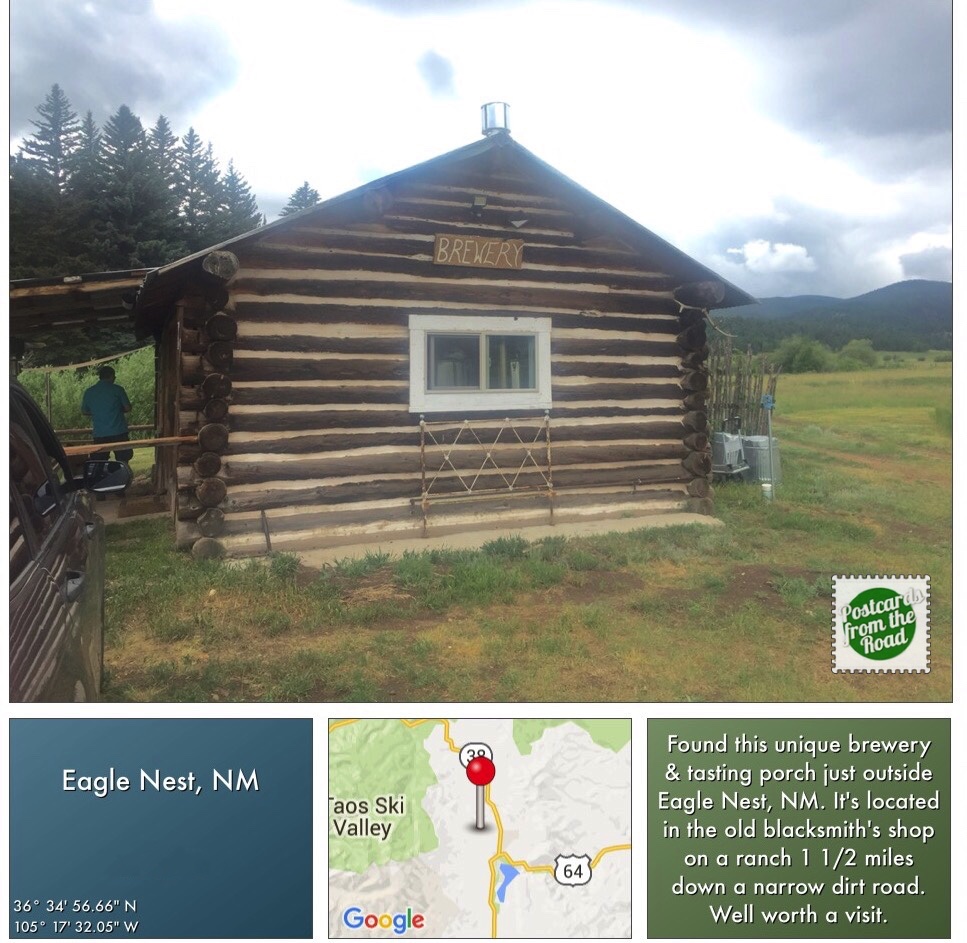 Found this unique brewery & tasting porch just outside Eagle Nest, NM. It's located in the old blacksmith's shop on a ranch 1 1/2 miles down a narrow dirt road. Well worth a visit.
Taos Mesa Brewing, El Prado, NM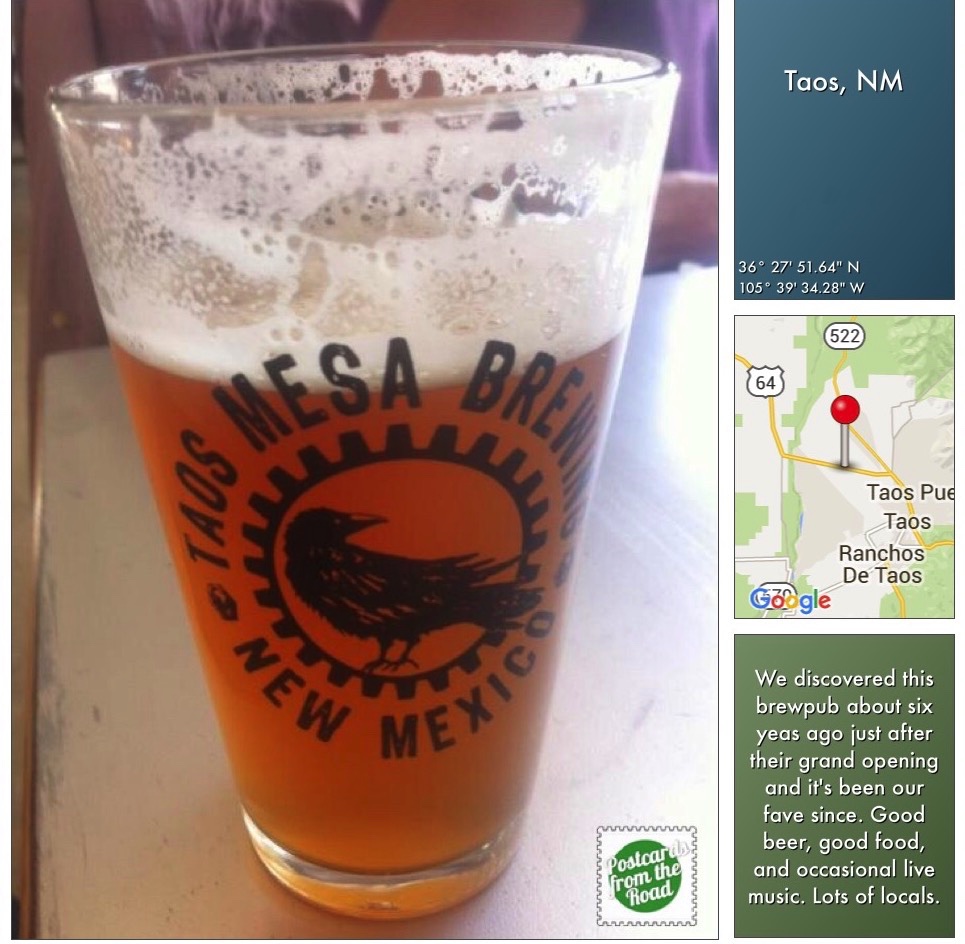 We discovered this brewpub about six years ago, just after their grand opening, and it's been our fave since. Good beer, good food, and occasional live music. Lots of locals.
The Burger Stand at Taos Ale House, Taos, NM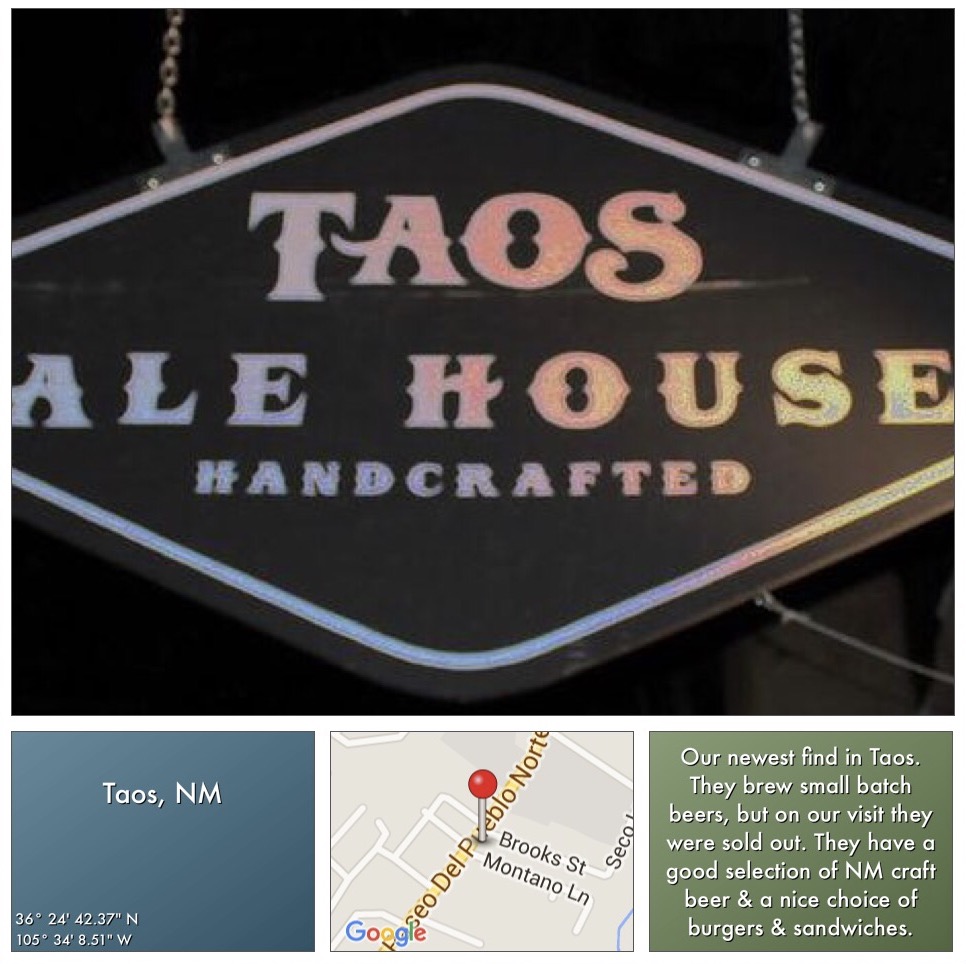 *Our newest find in Taos. They brew small-batch beers, but on our visit, they were sold out. They have a good selection of NM craft beer & a nice choice of burgers & sandwiches.*
Eskes Brew Pub, Taos, NM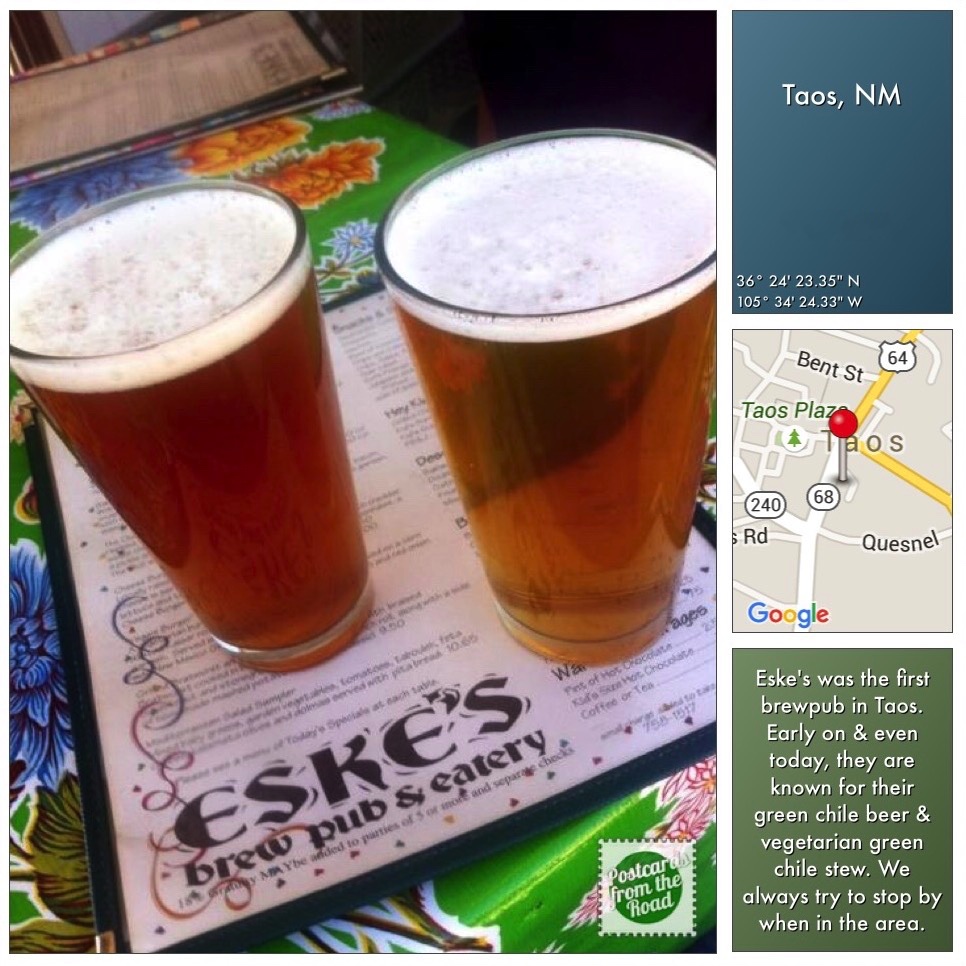 Eske's was the first brewpub in Taos. Early on & even today, they are known for their green chile beer & vegetarian green chile stew. We always try to stop by when in the area.
Enchanted Circle Brewing, Angel Fire, NM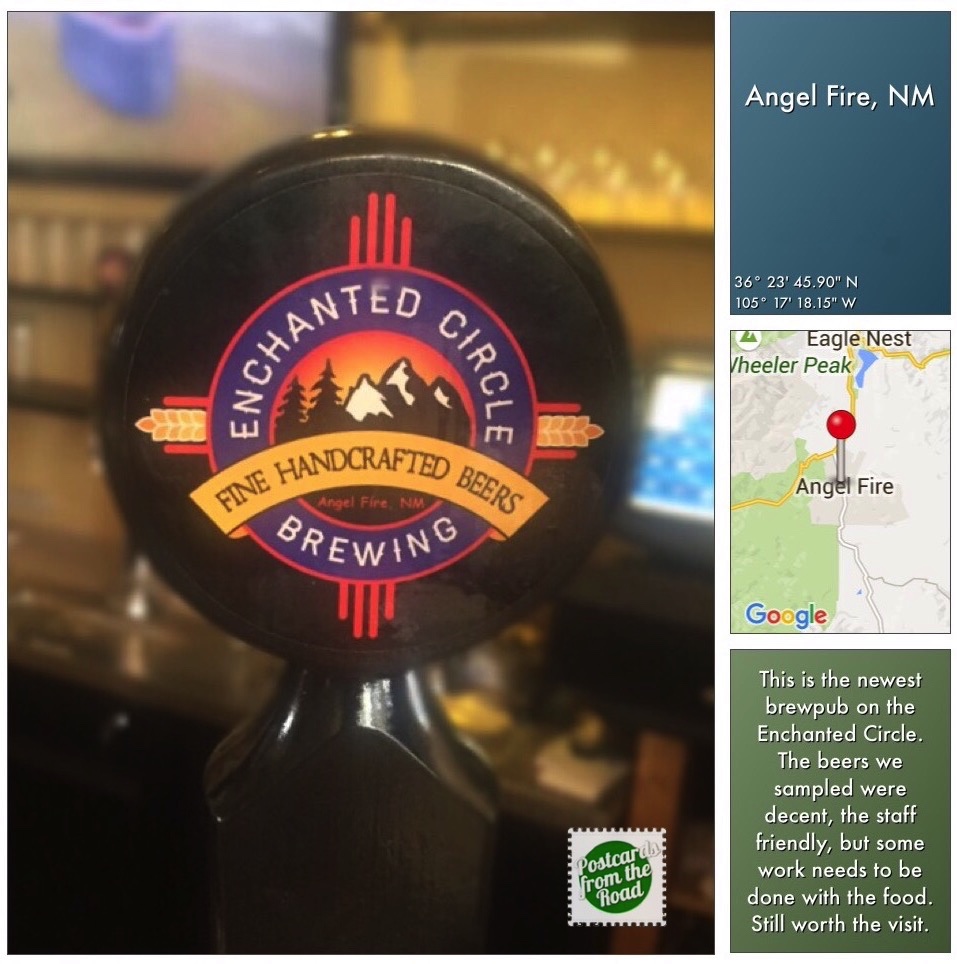 This is the newest brewpub on the Enchanted Circle. The beers we sampled were decent, the staff friendly, but some work needs to be done with the food. Still worth the visit.
---
More to follow about each — this site has been updated for the last week with an iPhone, which, needless to say, can be quite tedious. We can't wait to get coverage again for our MiFi.
We did not visit all the brewpubs or brewers on a single trip around Enchanted Circle, nor do we recommend doing so (unless you have a designated driver).
---
All submitted comments are subject to approval. Comments date format is: day/month/year.
---