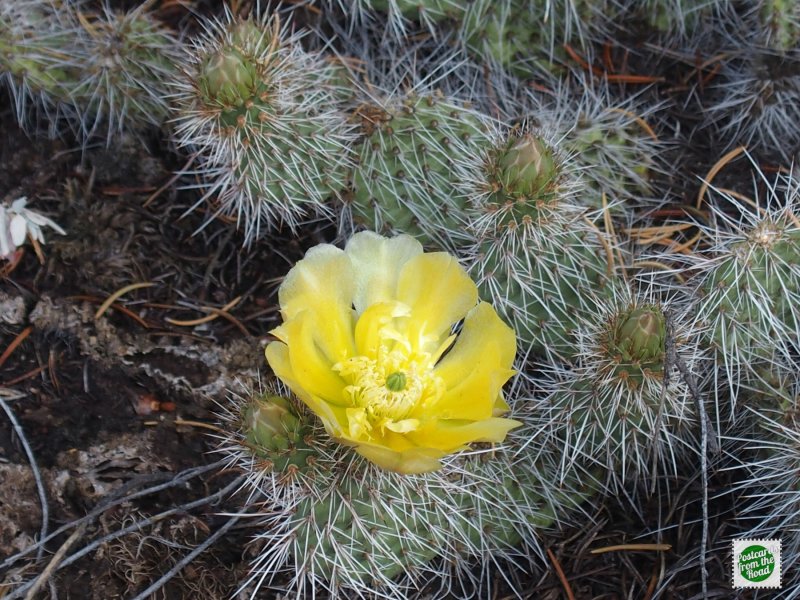 Jul 03, 2016
Rio Grande del Norte National Monument is a short drive from our Forest Service campground, so it only made sense to check it out. We had a fun day exploring and hiking.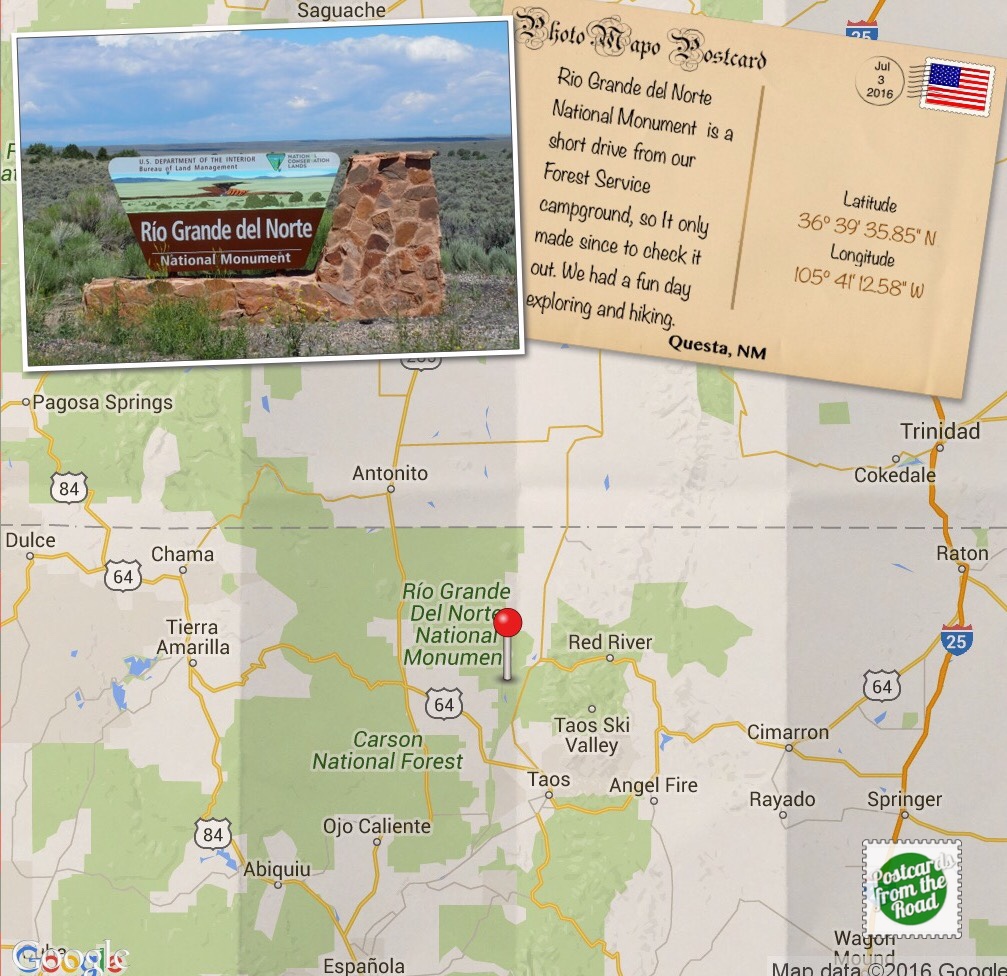 La Junta Canyon Trail We had a gorgeous hike into the Rio Grande gorge to where the Red River flows into the Rio Grande River. It was a quick 1.2 miles down with a thunderstorm downpour and a honkin' 1.2 miles back UP. Absolutely gorgeous views and some great BLM campgrounds are noted for future trips to the area.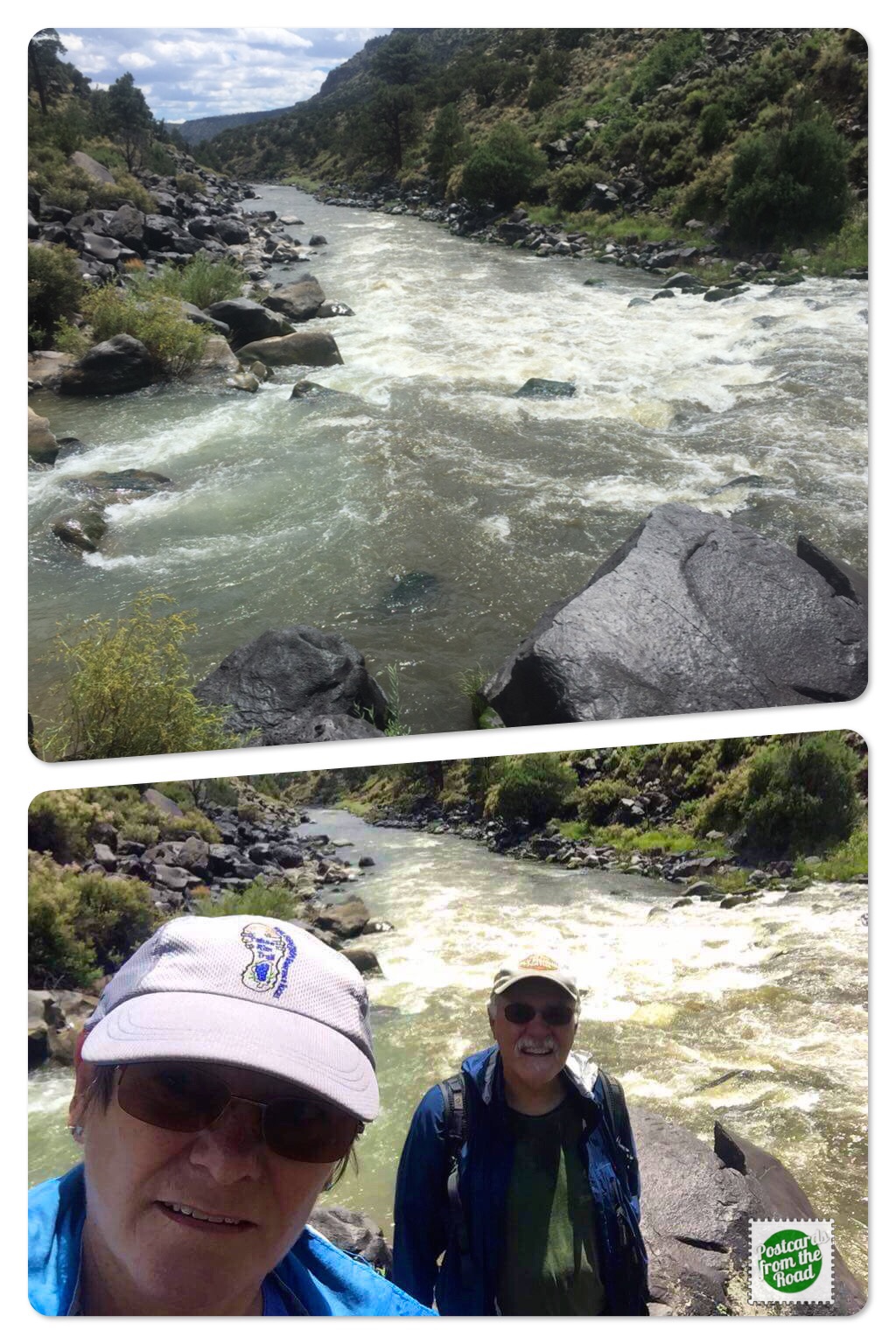 Red River (left) meets the Rio Grande (right) and the obligatory selfie.
More to follow — this site has been updated for the last week with an iPhone, which, needless to say, can be quite tedious. We can't wait to get coverage again for our MiFi.
---
All submitted comments are subject to approval. Comments date format is: day/month/year.
---
Our Travel Preferences
We generally like to travel without reservations and prefer public camping opportunities over commercial RV parks. Occasionally we make exceptions — however, not often. We're okay with dry-camping & boondocking, but sometimes hookups are nice. We also enjoy the unique overnight stops that Harvest Hosts and Boondockers Welcome have to offer. These preferences are the foundation for our "Overall Experience" ratings. A "yellow smiley face" doesn't necessarily mean that there's a pool or jacuzzi or whatever, but rather a stopover that we thoroughly enjoyed. While a "yellow neutral face" isn't a bad thing, we didn't get as excited about the campground as others. We think a "yellow frowny face" speaks for itself.
---
Be a Good Steward of our Public Lands
---
---
---
---
Based out of
Bend, OR
• Exploring North America