Top photo: View near the property.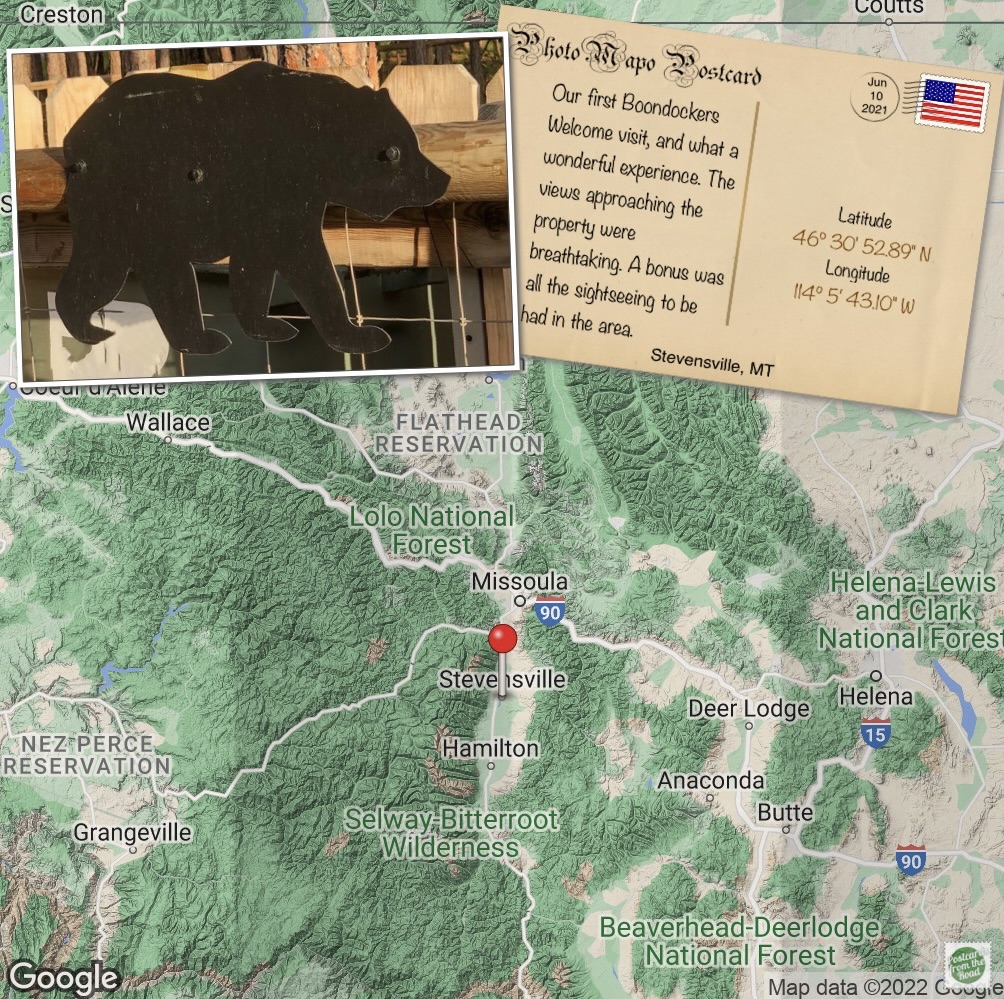 Our first Boondockers Welcome visit, and what a wonderful experience. The views approaching the property were breathtaking. A bonus was all the sightseeing to be had in the area.
Overnight Parking - Bears on the Fence, near Stevensville, MT: Participating BoondockersWelcome.com member, no facilities provided, must have a self-contained RV & an active membership overnight visits. June 10th - 12th. 617' elevation. Miles traveled: 1️⃣0️⃣0️⃣ (tap on mileage to see route & elevation change).
Pros:
• Nice overnight spot.
• Extremely friendly.
• Optional 110 electricity connection available for a fee.
Cons:
• Approach to property slightly confusing.


Overall Experience:

---
Tap on thumbnail photos for a larger views & captions.
---
All submitted comments are subject to approval. Comments date format is: day/month/year.
---