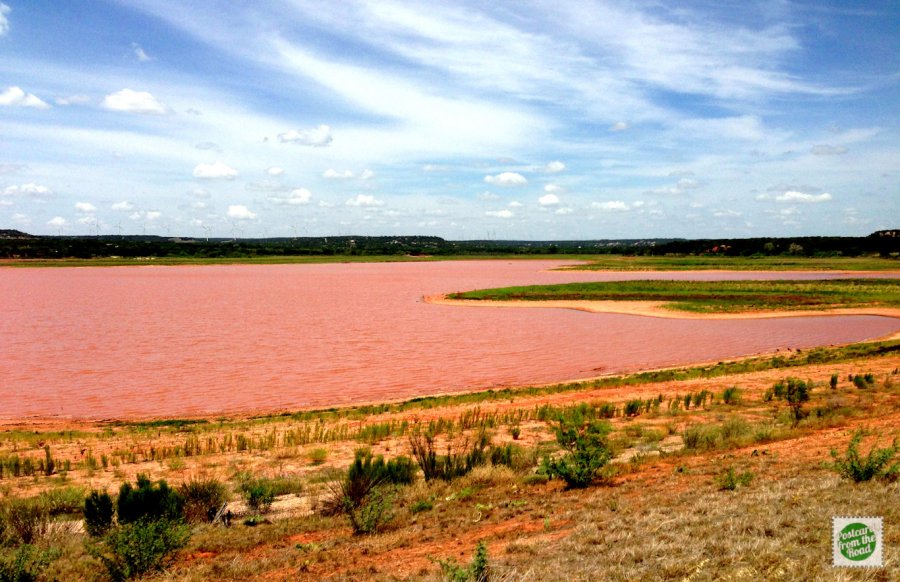 Jul 11, 2013
Short drive the first day -- have to slowly get back into the rhythm of the road. Look at that red water in Lake Abilene.
Abilene State Park, TX - July 9-11. Site #54 - Texas State Park with site water, electricity, & dump station nearby.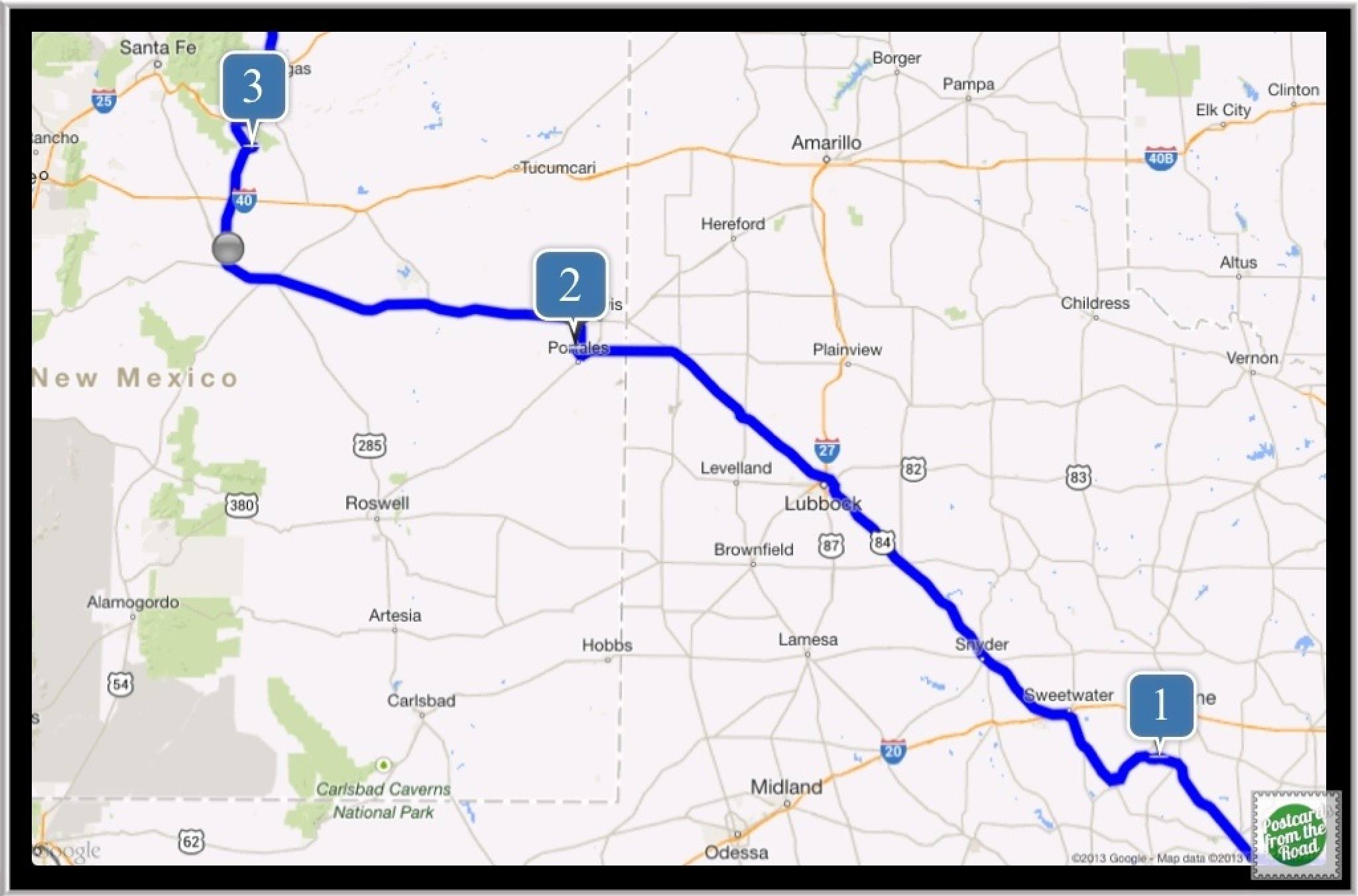 Abilene State Park is #1 on the map.
---
Additional Info: Abilene State Park is a beautiful park located in the rolling hills of Texas, about 16 miles southwest of the city of Abilene. The park covers an area of over 500 acres and is known for its stunning natural beauty, historic CCC-built structures, and a wide range of recreational activities. The park is situated around a small lake that is fed by Elm Creek, providing visitors with excellent fishing opportunities. The lake is stocked with catfish, bass, and trout, and visitors can fish from the shore or from the park's fishing pier. The park also has a boat ramp, making it easy for visitors to get out on the water.
In addition to fishing, Abilene State Park offers a variety of other outdoor activities. There are several hiking trails that wind through the park, providing visitors with the opportunity to explore the surrounding landscape. One of the most popular trails is the CCC Trail, which takes visitors past the historic structures built by the Civilian Conservation Corps in the 1930s. These structures, including a dam, a pavilion, and several cabins, have been beautifully preserved and offer a glimpse into Texas' past.
For those who want to stay overnight, Abilene State Park has a campground with 43 sites, including sites for RVs and tents. The campground is equipped with picnic tables, fire rings, and grills, as well as restroom and shower facilities. The park also has several screened shelters and a group camping area that can accommodate up to 80 people.
---
All submitted comments are subject to approval. Comments date format is: day/month/year.
---