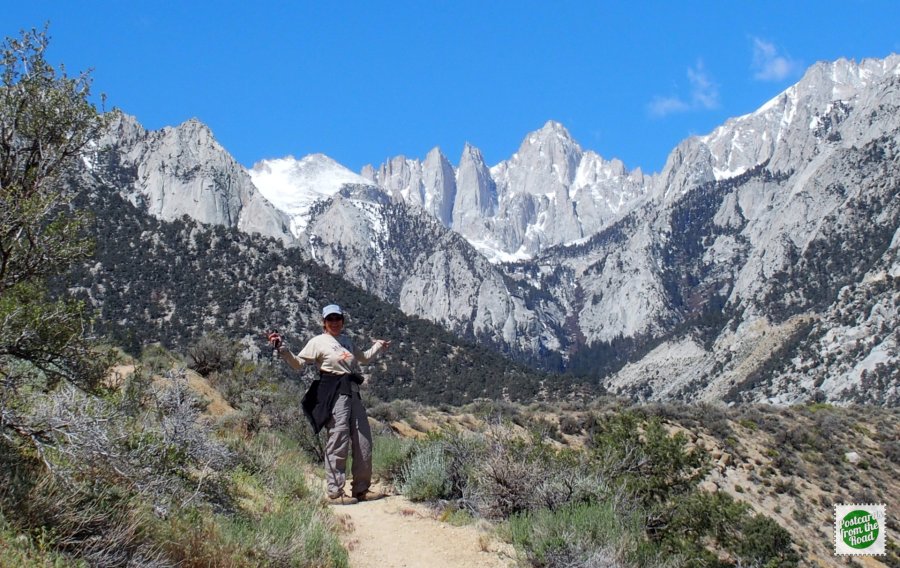 May 06, 2014
"Our campsite in this high desert campground backed up to Tuttle Creek, which was loaded with rainbow trout. And it's near the famed Alabama Hills, where numerous films were shot."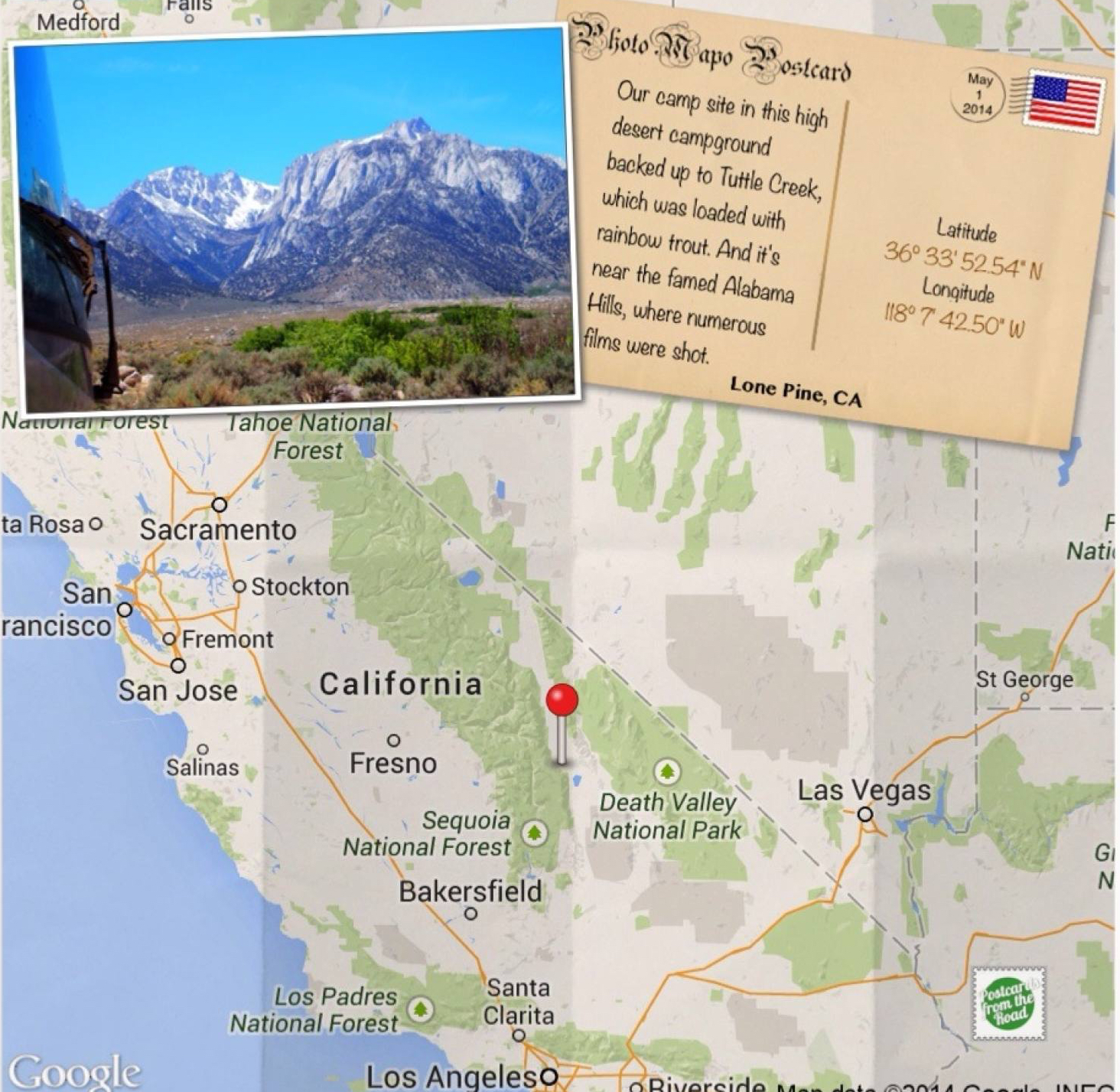 Tuttle Creek BLM Campground, Lone Pine, CA: Site #47, this site has water & dump station nearby, 50 site, 5100 ft elevation. May 1st - 8th.

Overall Experience: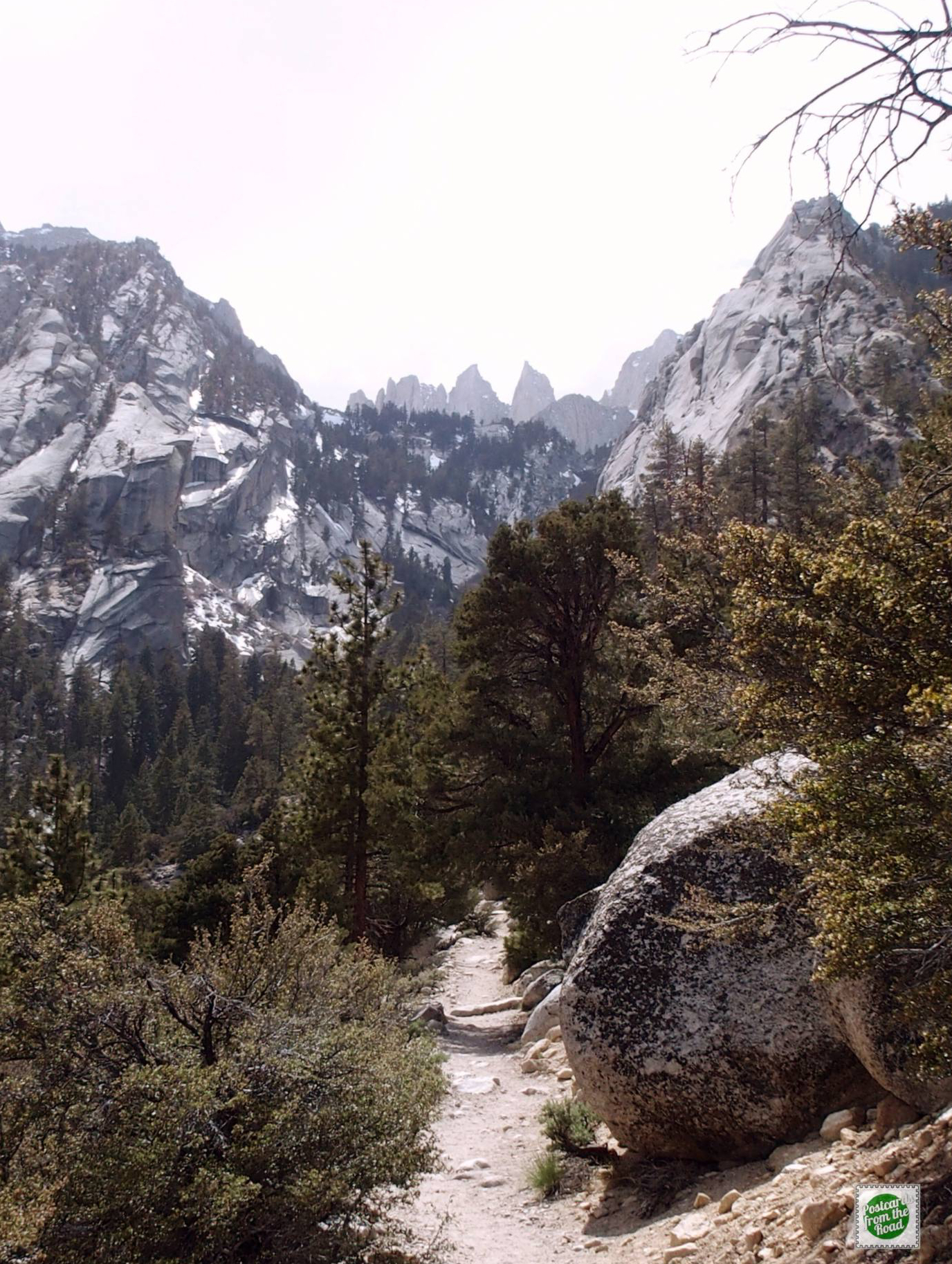 Mt Whitney peeking through
Monday, we hiked the portion of Mt. Whitney Trail that doesn't require a permit -- about two and a half miles (one way) to Lone Pine Lake. Start elevation was at 8,300 ft. and the lake was about 9,800. We got a late start, but it was a fun hike. It was good to be back in the mountains.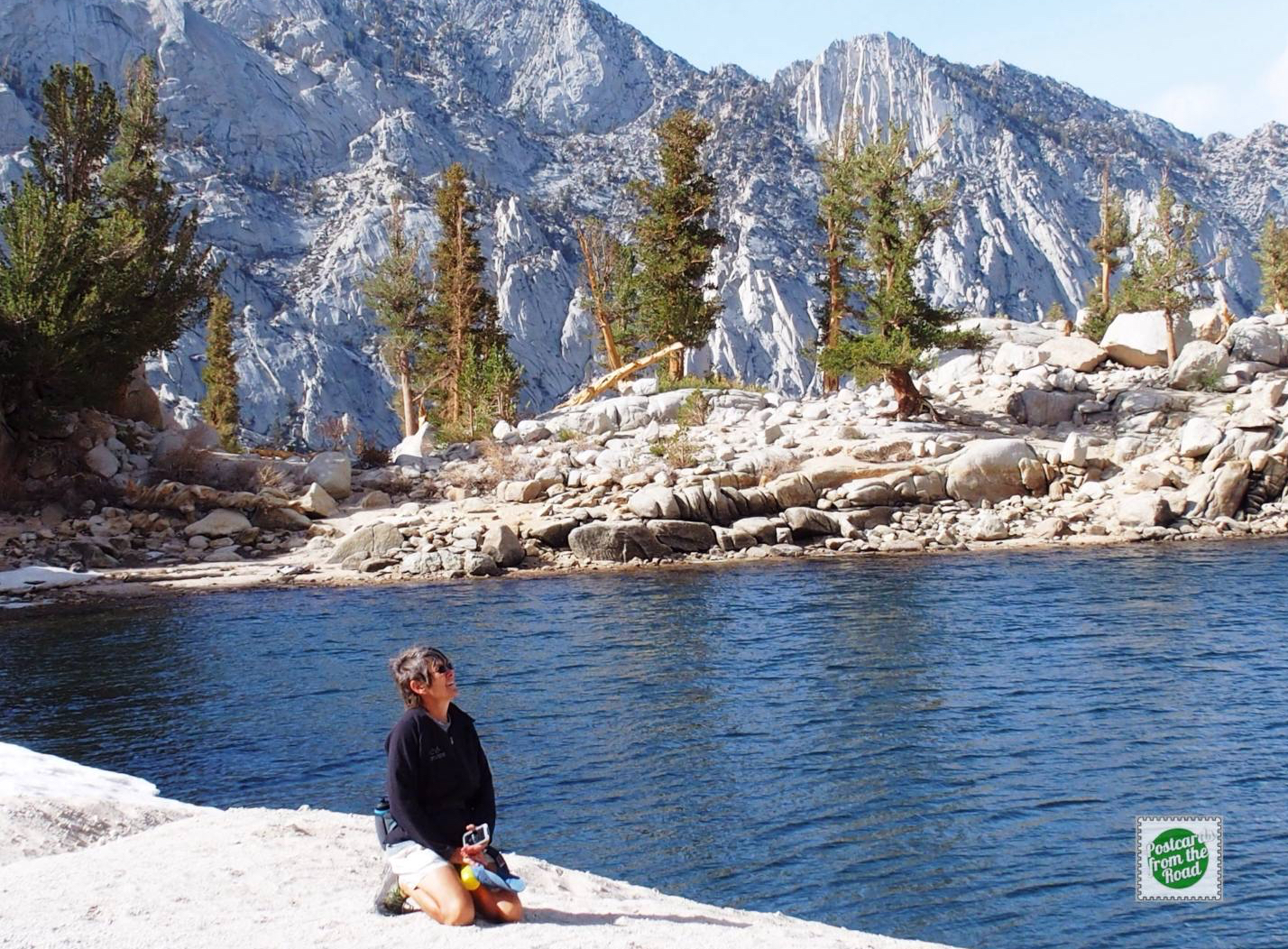 Lone Pine Lake - Elevation about 9,800 ft.
The Trip's Ups & Downs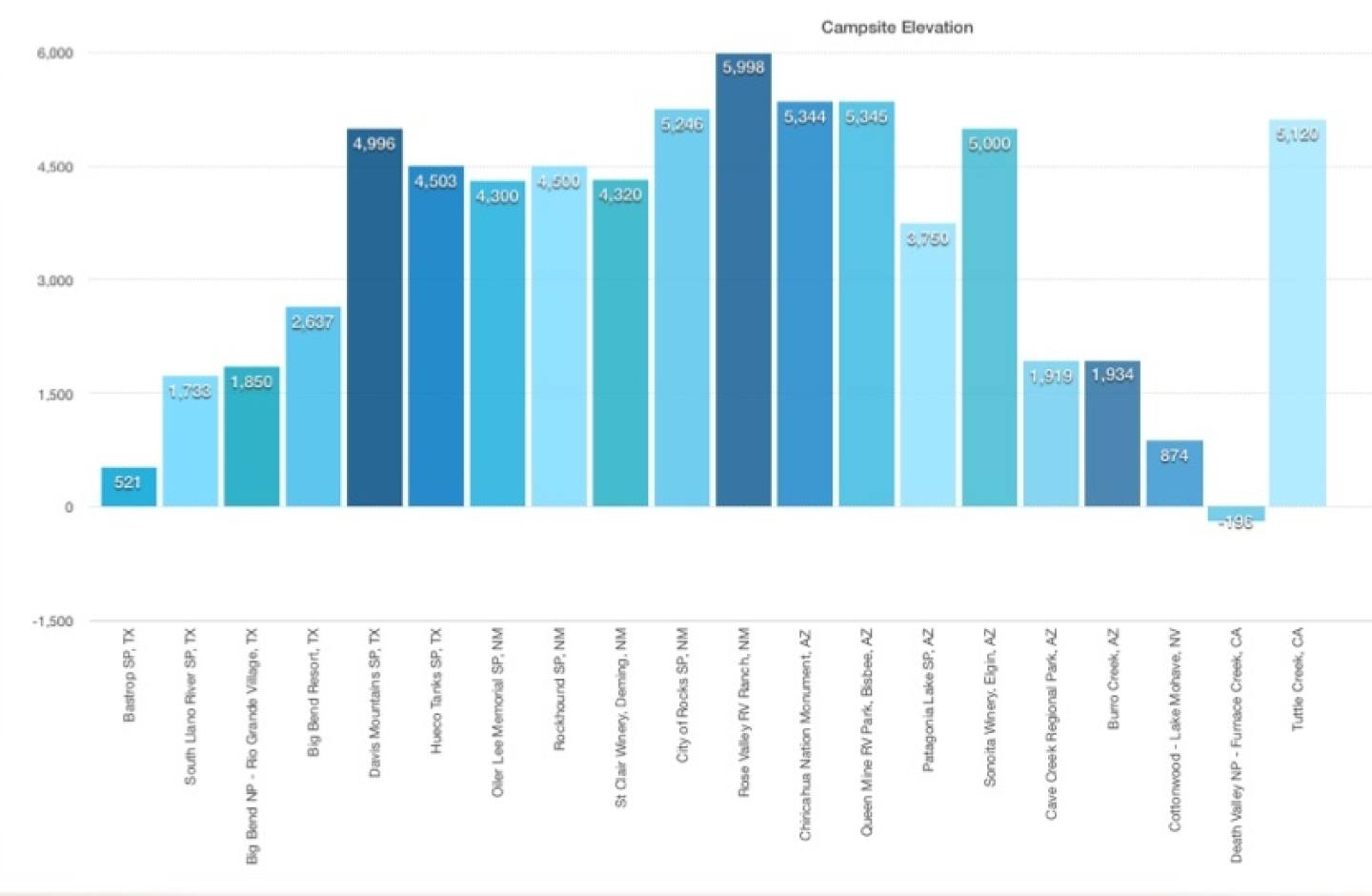 Elevation chart from Bastrop State to Tuttle Creek Campground.
---
All submitted comments are subject to approval. Comments date format is: day/month/year.
---